10 Soccer Teams That Haven't Lived Up to Fans' Expectations This Season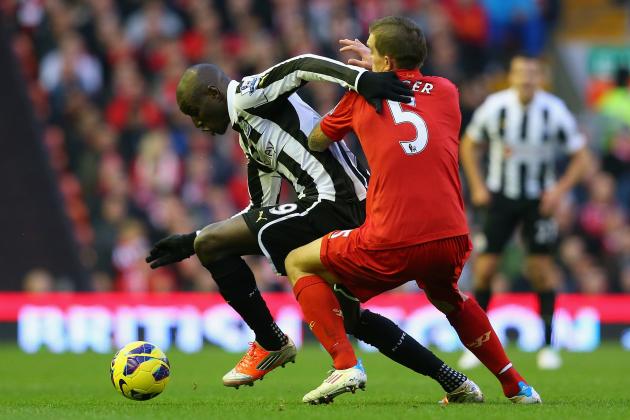 Alex Livesey/Getty Images

In World Football there are never shortages of teams failing to deliver results to their fans.
Whether it's a team trying to prove they aren't a one-season wonder by promising similar results or a team who has invested a hefty sum in player transfers promising to compete, it happens often.
And we, as fans, are always there to pick up on it. It's like a natural instinct to fault teams for disappointing expectations.
Even though most leagues haven't reached the halfway point of their respective domestic seasons, there is still room for discussion about how the results have played out.
Bear in mind that things are very likely to change in the unpredictable world of football, but this is a list of teams that I have compiled that fit the bill, in some way, of "disappointing."
Some teams have obviously been more disappointing than others, and we also all have different opinions of what "disappointing" is, so there is no real order to the list.
Begin Slideshow

»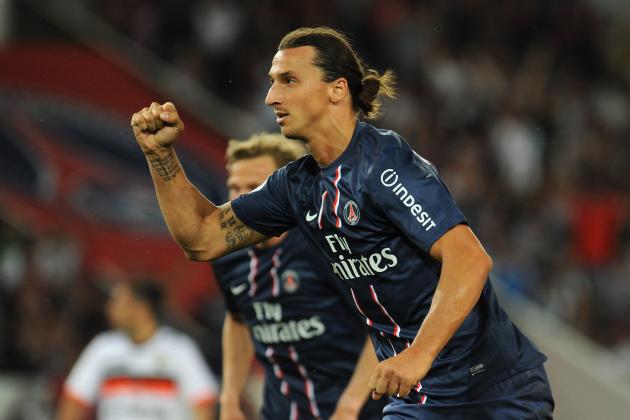 Valerio Pennicino/Getty Images
Zlatan Ibrahimovic has done his part
We'll get the most surprising inclusion on the list out of the way early. Paris Saint-Germain have been disappointing so far this season.
Yes, they are at the top of Ligue 1 and in position to qualify for the Champions League knockout stages, but there's more to it than that. They are tied with Marsaille on points in Ligue 1 and have yet to impress in the Champions League.
Again, it's early, but PSG put themselves in a position to disappoint. They spent an enormous amount of cash to bring in the likes of Zlatan Ibrahimovic and Thiago Silva, amongst others, in an attempt to rival the other big European clubs.
There's no reason to believe that fans weren't expecting PSG to dominate the lesser teams. So far, they haven't been that team. They sure rivaled the spending of big European clubs, but PSG haven't been able to mirror their successes.
It may seem hasty to call them a disappointment, but, for all the hype that this team had going in to the season, they have yet to live up to it.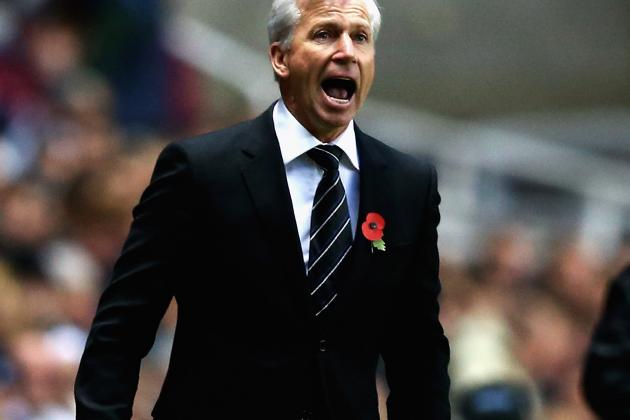 Matthew Lewis/Getty Images
Alan Pardew needs to figure out what's wrong with Newcastle
Newcastle's fifth-place finish was a welcome surprise last season, but this year has not been as successful.
While not completely out of it, Newcastle currently sit 10th in the Premier League table. This position, though, will be irrelevant unless things change.
Part of what made Newcastle good last season was the attacking duo of Demba Ba and Papiss Cisse. So far this season, Ba and Cisse have not been able to replicate their scoring from last year, and it is obviously hurting the Toon.
Realistically, Newcastle was only going to be competing for a similar position, but fans were definitely expecting to at least compete there.
They haven't, and manager Alan Pardew has to hope that the two attackers will figure out whatever is plaguing them.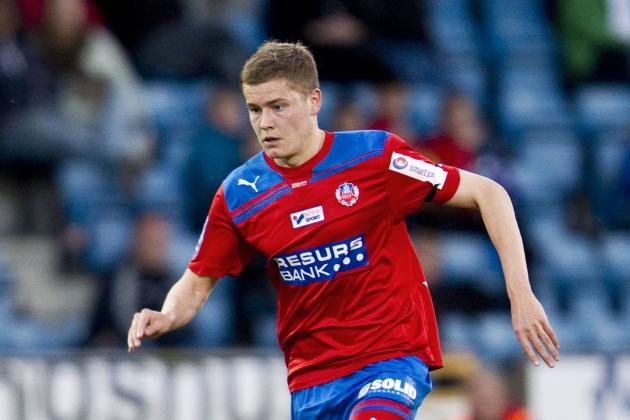 EuroFootball/Getty Images
Alfred Finnbogason, pictured with Helsingborgs IF, has been a bright spot
After placing fifth in the Eredivisie and qualifying for the Europa League, SC Heerenveen were faced with the task of living up to the expectation that comes with it.
The team brought in a high-profile coach, Marco van Basten, to handle the large task. The results have been mixed.
After handily defeating Rapid Bucharest to advance to the Europa League playoff stage, Van Basten's side were bounced just as easily by Molde FK.
So far in the Eredivisie, their play has been just as disappointing. At home, they've been alright, but they have yet to pick up an away win. Not surprisingly, this has placed them in the bottom half of the standings.
To put some perspective on their decline in play, Heerenveen had a plus-six goal differential through 12 games last season. This season, through 12, it is minus-six.
Suffice it to say that the Dutch side has been disappointing this season compared to where they were at last season at this point.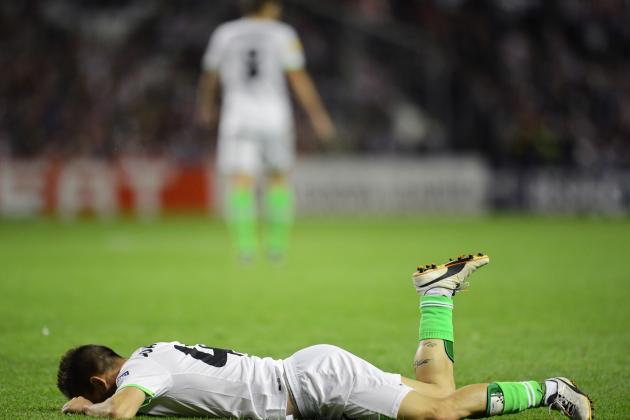 Jasper Juinen/Getty Images
Sporting fans can't believe the disappointment either
The Primeira Liga has had the least number of games played of the leagues represented on this list, but there's still no denying that Sporting CP have been a disappointment so far.
New coach Franky Vercauteren was hired in October but has yet to see much different results than that of departing coach Ricardo Sa Pinto.
Sporting easily finished fourth last season, which also earned them the right to play in the Europa League, but has failed to match that success this season.
Like Heerenveen, and a lot of clubs, their problems have mostly come away from home. They are winless and have conceded five goals, compared to the one they have scored, away from the Estadio Jose Alvalade.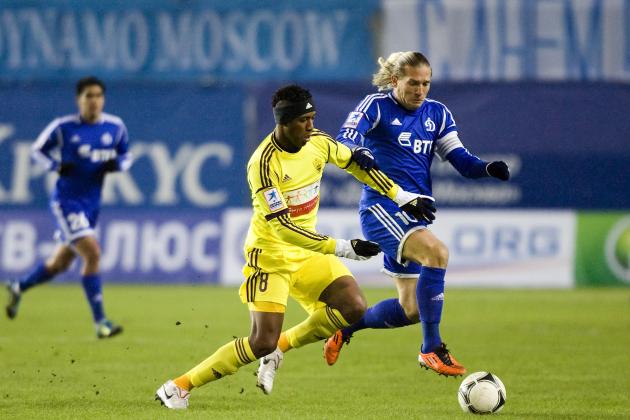 Dmitry Korotayev/Getty Images
Andriy Voronin might be on his way back early
Dynamo Moscow have clearly disappointed their fans. So much so, that the fans even took drastic actions to show their frustration.
Obviously, the fans were way out of line in their reaction, and the team has actually improved since then, but the frustration was understandable.
Dynamo Moscow had a strong campaign last season, but started this season off with a string of poor results.
First, they were eliminated from the Europa League by Vfb Stuttgart in the playoff round. They then started their domestic season with a handful of losses, and, despite picking up wins, still haven't corrected that poor form.
While Alexander Kokorin has done his best to fill in, Dynamo have been lacking a strong presence up front since loaning out Andriy Voronin.
They have since called him back, but will need to turn things around if they want to keep the fans at bay.
Alex Livesey/Getty Images
Tottenham has not quite lived up to expectations
While Tottenham only sit three points out of a spot in European competition, I think we can say we all expected more from them.
After finishing fourth in the Premier League, Tottenham opened the bank a bit to complete a handful of summer signings such as Fulham attacking duo Moussa Dembele and Clint Dempsey.
With these high-profile quality signings, Spurs fans expected Andre Villas-Boas's team to compete hard for the Premier League title.
Unfortunately, it's been only mediocrity for Spurs, and most of the summer signings have yet to make a true impact.
Sitting in seventh place, Tottenham has some work to do if it wants to compete for a spot in Europe, let alone chase the league title.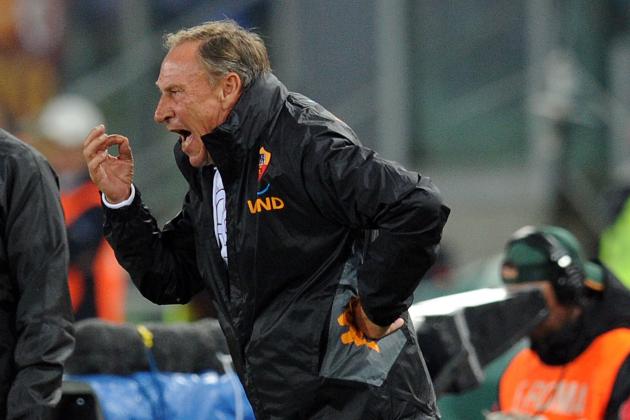 Giuseppe Bellini/Getty Images
Not even the "guru" can figure out why Roma is still struggling
To be fair, I'm not sure anyone thought Roma would be competing for the Serie A title this year, but the fans were definitely expecting better results.
Roma were just beat out by Inter Milan for the final Europa League qualifying spot last season, and were looking to build off that.
They made, to me, smart and quality signings in the summer: bringing in guys like Federico Balzaretti, Marquinhos and Michael Bradley.
They followed it up by bringing back Zdenek Zeman to Roma. He was supposed to be the right man to lead the team with his fresh tactics.
Roma, however, have only showed minimal signs of brilliance, in select games, and have mostly just frustrated fans who expected the team to fight for a top spot in the Serie A.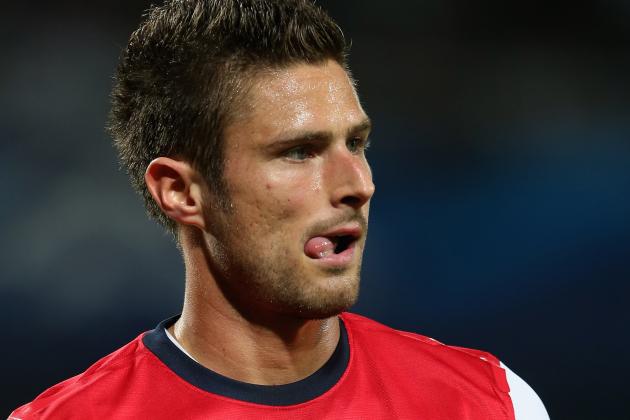 Julian Finney/Getty Images
Montpellier is definitely missing Giroud
One year removed from their Ligue 1 title, Montpellier now find themselves fighting to stay out of the relegation zone
How the mighty have fallen. Okay, "mighty" is a word used loosely, as Montpellier has spent the better part of a decade toiling in Ligue 2.
While winning the title might have been a bit of luck for Montpellier, and the tremendous play of Olivier Giroud, does that ever quell fan expectations?
They may not have been expecting a repeat, but was it out of the question to think they would contend, or at the least finish mid-table?
Instead, Olivier Giroud was sold to Arsenal, leaving Montpellier with a gaping hole at striker, and now they are doing their best not to be relegated back to Ligue 2.
The league win aside, fans surely are not too happy with seeing such a fall from grace for Montpellier this season.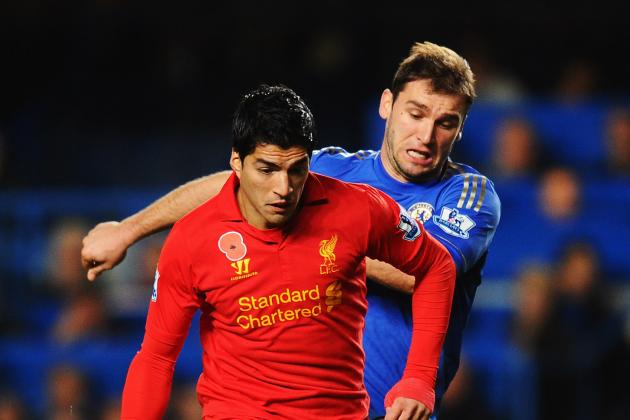 Mike Hewitt/Getty Images
At least there's Luis Suarez
You probably know the last two and are tired of hearing about them, so I'll try and make it painless. I think it's well documented that Liverpool has been a disappointment to everyone this season.
Their "okay" finish last season was offset by their Carling Cup victory that gained them entry into the Europa League. So far this season, though, it doesn't look like there will be a silver lining.
It started with Liverpool's work in the summer transfer window; they only brought in Fabio Borini, Nuri Sahin, Oussama Assaidi and Joe Allen. Borini was meant to be the answer in attack, but has been bugged by injury and inconsistency.
So Liverpool's glaring problem in attack was not truly resolved and, unsurprisingly, it has reared its head this season.
Liverpool are now stuck in the middle of the table and will need some help if they are to turn around their mediocre season.
Considering their history, obviously fans of Liverpool will forever be expecting their team to be one of the best in England, and, while the top of the Premier League is crowded with little room to sneak in, there's no reason Liverpool should be doing so poorly.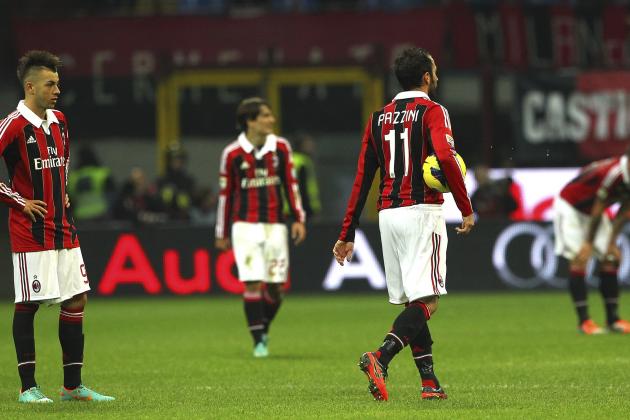 Marco Luzzani/Getty Images
Doesn't everyone look happy?
The rest of the list may not have had a true order, but Milan is the one team I definitely considered to be the top of the list.
Fresh off being the runner-up to the then-unbeatable Juventus last season, Milan was surrounded in summer transfer speculation.
With the club soon to be another team affected by FIFA's new Financial Fair Play rules, Milan decided to sell off its two most valuable assets—Thiago Silva and Zlatan Ibrahimovic.
It's hard to fault the team given their situation, but the problem was that they followed it up with poor decisions on replacements. Save for Riccardo Montolivo, none of Milan's summer signings have made much of an impact or even look like they could do so.
Milan is one of the most prestigious teams in Italy, and all of Europe, so the expectations are always high. Despite the loss of Ibrahimovic and Silva, we all expected better results from Milan this season.