Every Premier League Team's Biggest Disappointment of the Season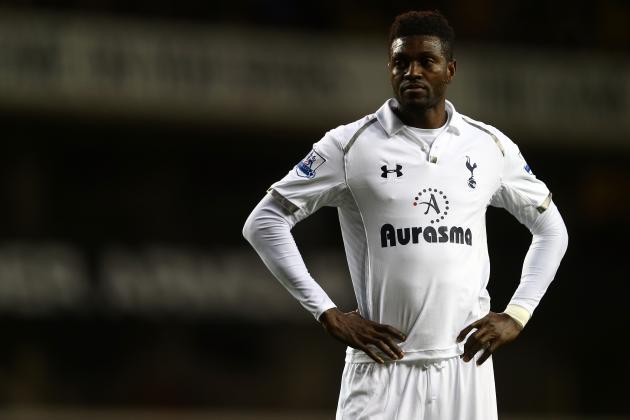 Clive Rose/Getty Images

Ten games in to the Premier League season and early trends and patterns have already begun to emerge. Every team's most significant weakness has been exploited—however big or small.
Despite the league standings now beginning to separate the contenders from the pretenders, no club has been perfect thus far.
Though I derive little pleasure taking the negative side of things, this article will seek to pinpoint the biggest disappointments for all 20 clubs.
Whilst naming and shaming individuals would be harsh, more encompassing factors are given here.
As always, this list is intended to spark debate, rather than end it.
Begin Slideshow

»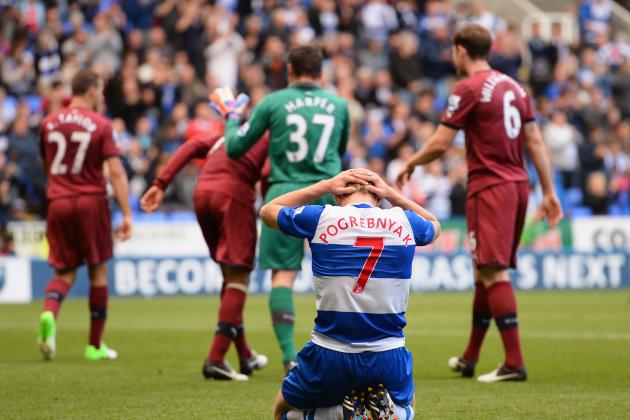 Mike Hewitt/Getty Images

If the Premier League table represented a team's standing at half-time in every game, Reading would currently sit in seventh place with 14 points from 9 games.
But alas for the Royals, a game of football lasts for 90 minutes, not 45.
Brian McDermott's side have collapsed late on far too many occasions this season, most recently against QPR, Fulham and Swansea City.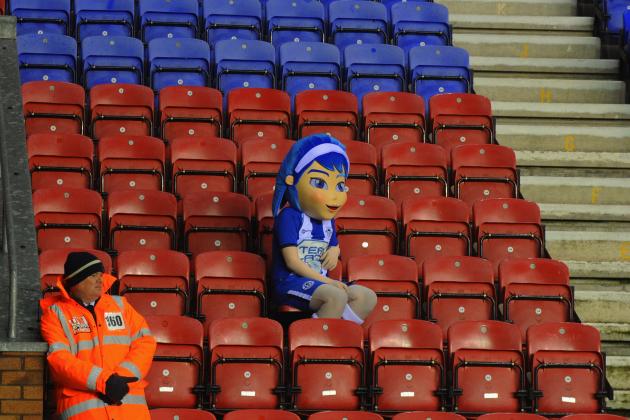 Michael Regan/Getty Images

Wigan haven't exactly been the worst British team at home—battling draws against Stoke and Everton and a recent win over high-flying West Ham continue to justify Roberto Martinez's side's place as the barnacle of the league.
But with an average of only 74% of the stadium's capacity selling out, Wigan have the worst attendance statistics by a fair whack in the Premier League.
Though the Latics don't play the most entertaining brand of football, such numbers for a top-flight club are reason for concern.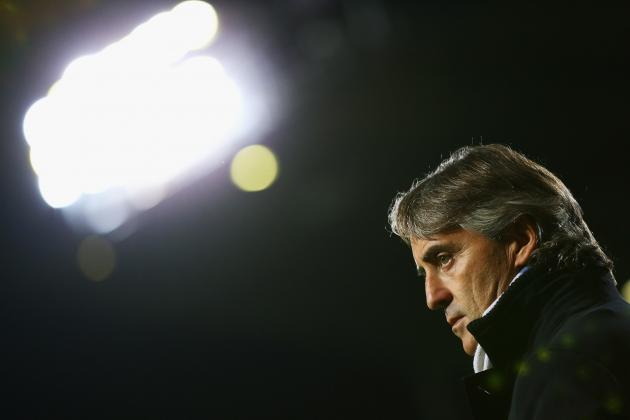 Matthew Lewis/Getty Images

Though reigning champs Manchester City only succeeded in buying their fourth- or fifth-choice transfer targets in the summer, it has been their apparent lack of passion that has inspired their mediocre form of late.
With Roberto Mancini having claimed his heart's desire last season, it seems his and his side's longing to repeat has not been what it should be this term.
Several of the club's biggest names, such as Sergio Aguero, Yaya Toure and even Mancini, have revealed possible wantaway intentions—hardly the talk of a committed club (via ESPN Soccernet, The Express, The Guardian).
Richard Heathcote/Getty Images

Swansea's excellent start to the season was quickly tempered by reports that new boss Michael Laudrup was facing a rebellion from several top-name players (via Daily Mail).
Though such rumours were never confirmed accurate, the club's form took an immediate dip in the wake of their emergence.
Since the first international break, when the mutiny supposedly occured, the Swans have won just one of eight league games.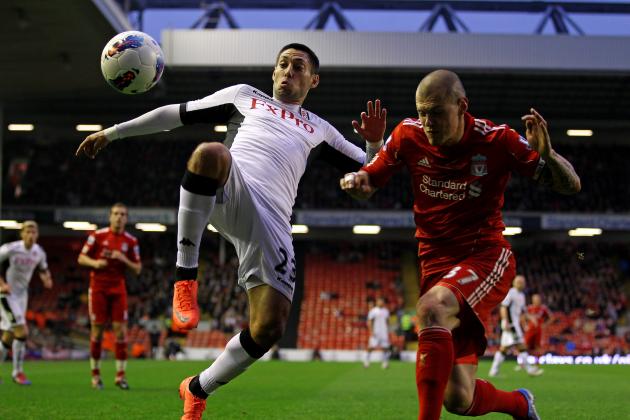 Clive Brunskill/Getty Images

Having loaned out Andy Carroll and released Nathan Eccleston earlier in the summer, Liverpool's failure to bring in additional attacking depth on transfer deadline day was bordering on embarrassing.
Though we will likely never know the particulars of what went on, the club's derisory £3 million offer for Fulham's Clint Dempsey was never going to be enough to acquire his services (via The Guardian).
Though Luis Suarez now seems to be picking up the slack, how the club could have used a clinical finisher when three points seemed so hard to come by in the season's early goings!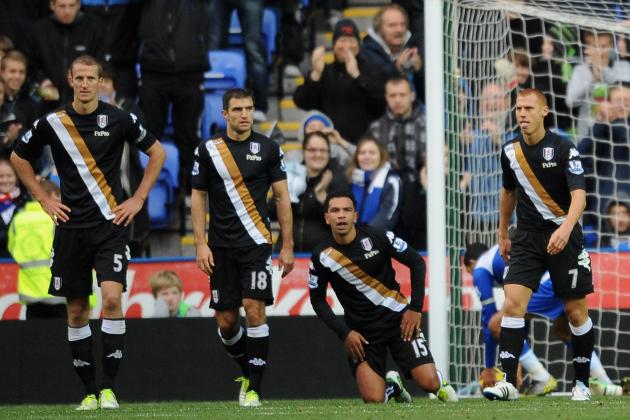 Christopher Lee/Getty Images

With a team made up of some pretty rough-and-tumble individuals, Fulham have looked surprisingly soft at times this season.
Martin Jol teams of the past have never been renowned for lackadaisical defending, but with 16 goals already conceded in 10 games, the Cottagers have been anything but reliable at the back.
The 6'6" Norwegian rock Brede Hangeland has been one of the biggest culprits—surprising considering his consistent performances in past years.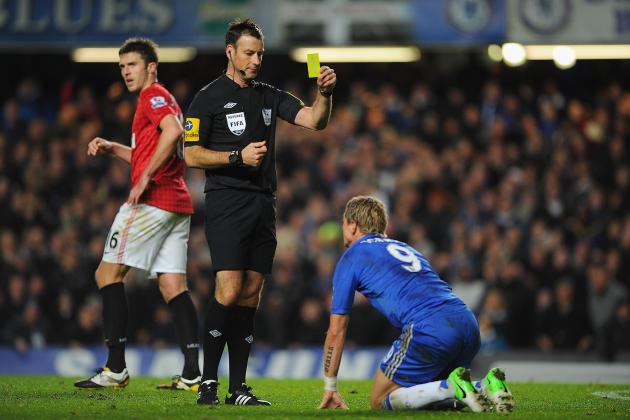 Michael Regan/Getty Images

The vitriol and hatred levelled at referee Mark Clattenburg in the wake of Chelsea's recent 3-2 defeat to Manchester United has brought a cloud over Stamford Bridge that is not likely to clear in the coming weeks.
Though it is not for me to state whether or not I believe the racism allegations levelled at the official, there can be no question that the whole affair has overshadowed the club's fine start to the season.
Only time will tell how much of an impact it has long term, though.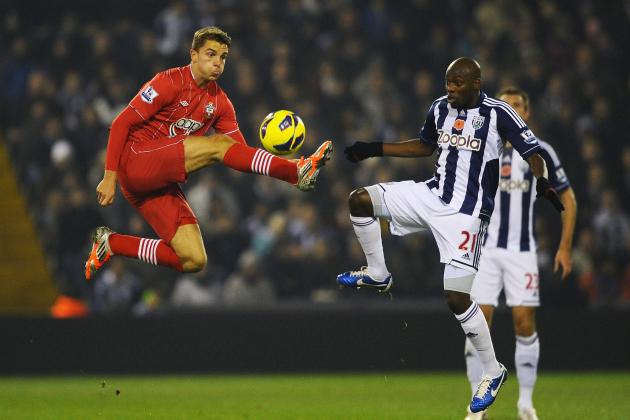 Laurence Griffiths/Getty Images

This past summer, Southampton spent over £24 million on the attacking trio Gaston Ramirez, Jay Rodriguez and Emmanuel Mayuka—an incredible sum for a newly promoted side to shell out.
So far this season, these three players have combined to score only two goals in the Premier League.
The Saints currently languish at the foot of the table, and could surely use one of their supposedly promising forwards to catch fire quickly.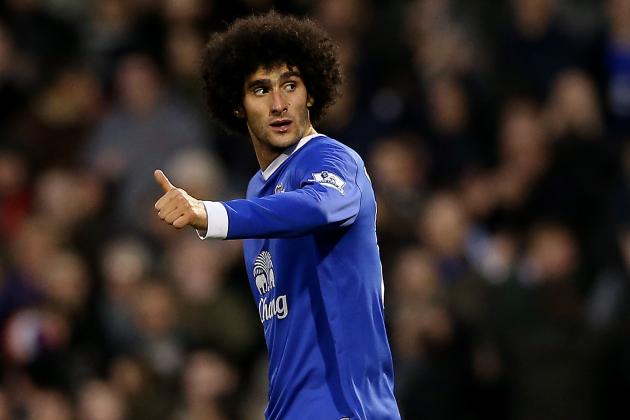 Scott Heavey/Getty Images

Marouane Fellaini has been a rock for Everton this season, often overpowering opposing defenders to devastating effect.
But with the Belgian attacking midfielder's ascendancy, it seems a desire for pastures new has reared its ugly head.
Speaking to Het Nieuwsblad in September, Fellaini revealed "I am just starting my fifth season at Everton, this will be one of my last. I have seen everything. In January or at the end of the season I will turn to another club or championship"—hardly news that Toffees fans welcome (via Daily Mail).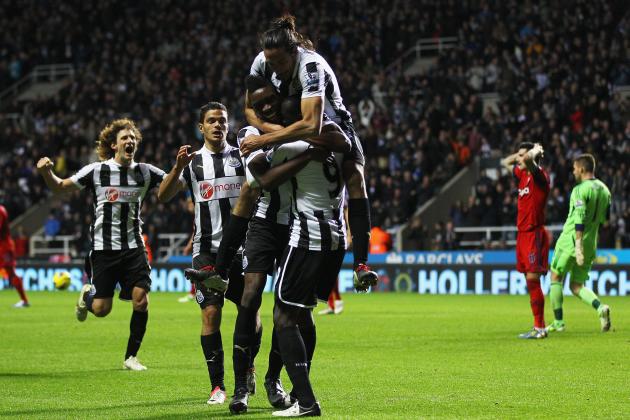 Matthew Lewis/Getty Images

In truth, West Brom have been excellent so far this season, defying expectations in the process.
But in choosing the biggest disappointment for the Midlands side, their underwhelming away form was the only thing that came to mind.
Steve Clarke's side have won all of their five victories at home this term, but are currently winless on the road.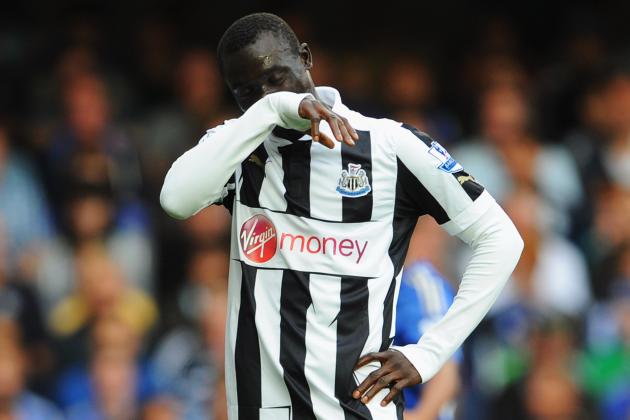 Michael Regan/Getty Images

Newcastle United were the surprise package of the Premier League last season, almost stealing a Champions League spot away from the likes of Arsenal, Chelsea and Tottenham.
This term their form has been very patchy indeed, as the Magpies currently languish mid-table.
Lack of summer signings can be blamed, but also the drop in form of star striker Papiss Cisse, who has only scored one league goal in nine games, a far cry from his 13 in 14 last season.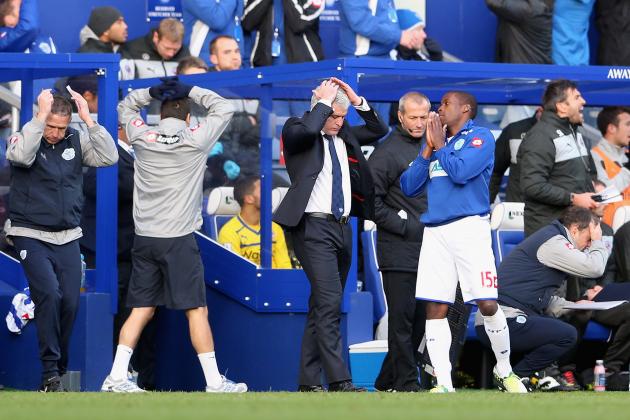 Scott Heavey/Getty Images

Rest assured QPR fans, your team hasn't been nearly as dreadful as their current league position suggests.
So why is Mark Hughes' side currently winless? Pure and simple—efficiency, or lack thereof.
Bobby Zamora looks bored with football, Djibril Cisse remains the elusive enigma and some of the experienced veterans at the club just haven't looked up to scratch.
Darker days lie ahead unless QPR can become more clinical in front of goal.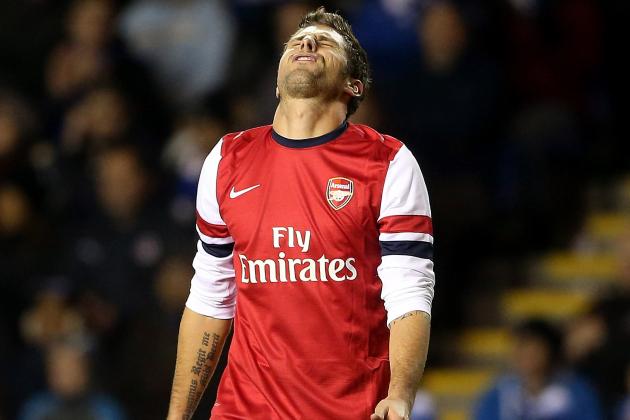 Scott Heavey/Getty Images

Arsenal's recent descent into mediocrity has been as baffling as it has been despairing.
The Gunners may have gotten off to a relatively slow start, but by September, the club was really beginning to fire—disposing of Southampton 6-1 in a classic throwback performance.
Now the likes of Lukas Podolski, Santi Cazorla and Thomas Vermaelen seem to have lost that loving feeling, threatening worse days ahead for under-fire boss Arsene Wenger.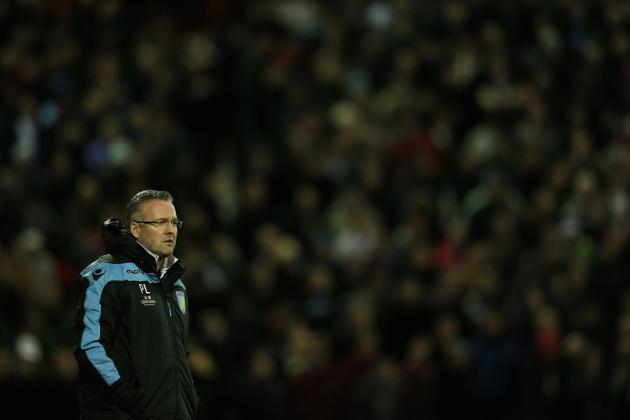 Richard Heathcote/Getty Images

The Paul Lambert era at Aston Villa has hardly started with a bang, with the club currently sitting somewhat uncomfortably just above the relegation zone in 17th place.
Lambert's changes in personnel have hardly helped matters, as only Ron Vlaar and Matthew Lowton have been first-team regulars.
Alan Hutton and Stephen Warnock have been cruelly dumped, whilst top quality players like Charles N'Zogbia and Marc Albrighton struggle to get a game.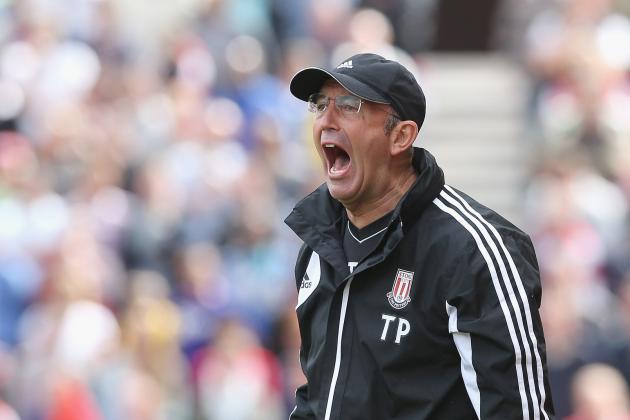 David Rogers/Getty Images

Stoke City manager Tony Pulis is a brute of a man, and no doubt takes no prisoners in the dressing room before and after games.
This being said, the Potters have looked very flat for much of the season, clearly lacking an attacking threat to breathe life into teammates.
Stoke games rarely see a host of goals being scored, but still, a little entertainment can sometimes go a long way lads.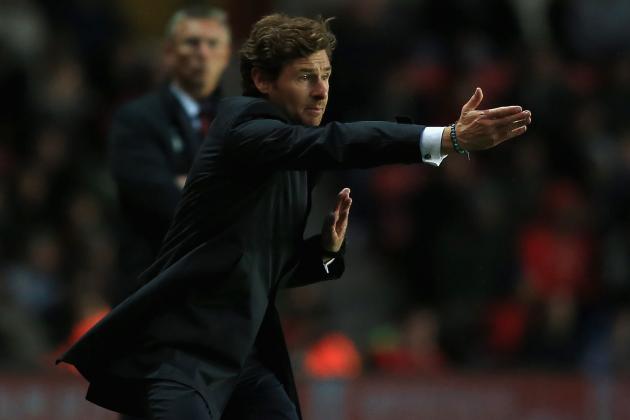 Richard Heathcote/Getty Images

Incumbent Tottenham manager Andre Villas-Boas is in no way a step-up from Harry Redknapp, that much was obvious before the season even began.
Whilst no doubt being a fine student of the game, the Portuguese boss can be accused of employing too much tactical jiggery-pokery at times in situations when Redknapp would have just told his team to "shut up and play."
Give me the man with the forceful, inspiring character over the man who carries around a mini Subbuteo board to get across his point, any day of the week.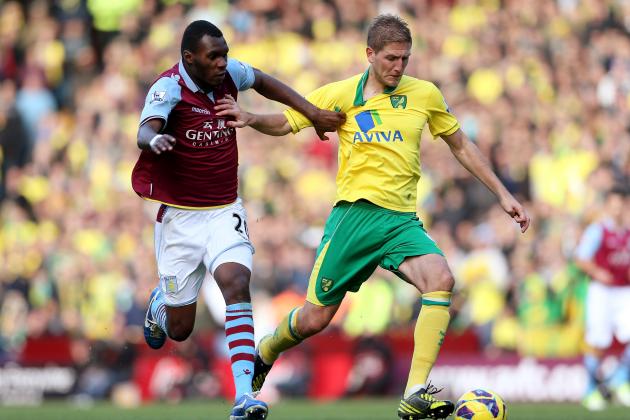 Scott Heavey/Getty Images

Of all the teams in the Premier League, Norwich have shown perhaps the greatest inability to keep the ball for sustained spells.
With the team averaging a collective 74% pass success, the fact they average only 42% possession per game in the Premier League is hardly surprising.
But considering the Canaries' lack of quality in central mdifield, the team has actually done well to sit as high as 14th.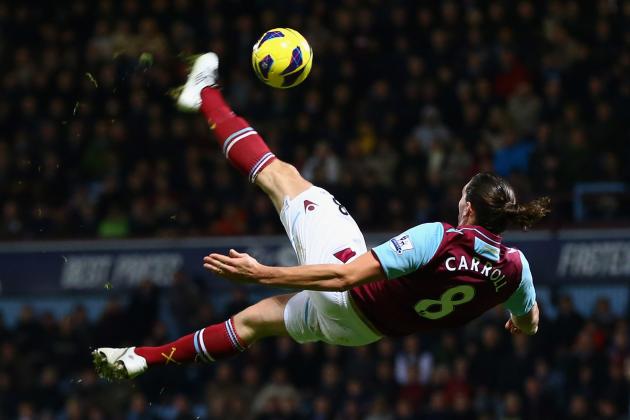 Matthew Lewis/Getty Images

Never mind his lack of goals, Andy Carroll has looked quite inspirational in his first few games for West Ham.
Sam Allardyce must have considered it a real coup to have landed the big man on loan for the season, but with the growing rumours that he may be cruelly ripped from their grasp in January, fear is beginning to swell in East London.
This week, the current gossip is that Tottenham are poised to make a move for the striker's services once the transfer window reopens (via Daily Mail).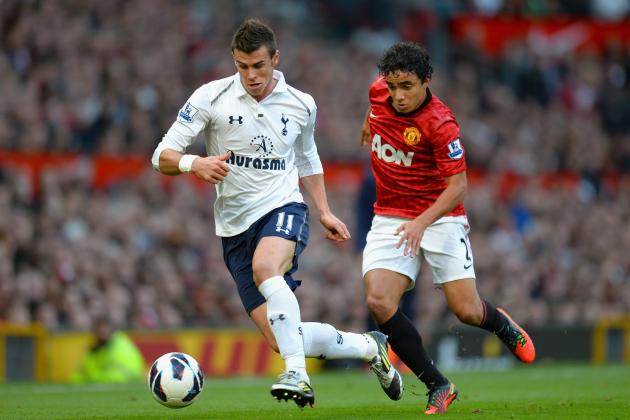 Shaun Botterill/Getty Images

This is an easy one really.
Though Manchester United are currently flying high atop the Premier League standings, the team's defensive record doesn't make for pretty reading.
14 goals conceded in 10 games is pitiful for a Sir Alex Ferguson side, with not one player at the back absolved of blame.
Still, I'm sure there are few neutrals complaining of the lack of action in United games.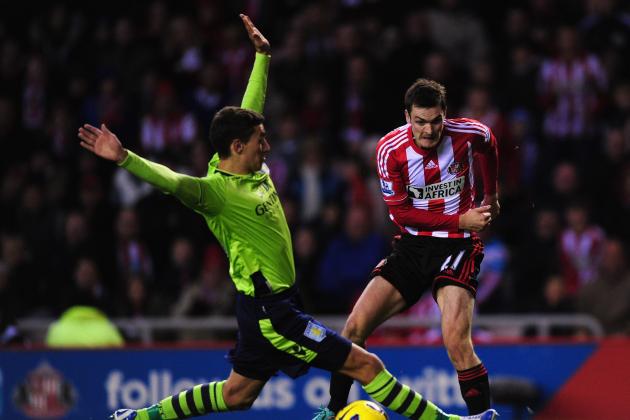 Stu Forster/Getty Images

In nine games so far this season, Sunderland have only scored a pitiful six goals—all of which came from Steven Fletcher.
This is not the only statistic to worry fans of the Black Cats, though, the team has not only scored the fewest goals of all 20 teams, they are also dead last in shots per game (8.7).
With some talented attacking players on the books in the likes of Seb Larsson, Adam Johnson and James McClean, these are incredibly worrying numbers.
What do you think has been the biggest disappointment for each Premier League club? Are any of the factors given here unfair?
Follow @MaxTowle