World Football: 3 Reasons Neymar Is Not Ready for a Transfer to Europe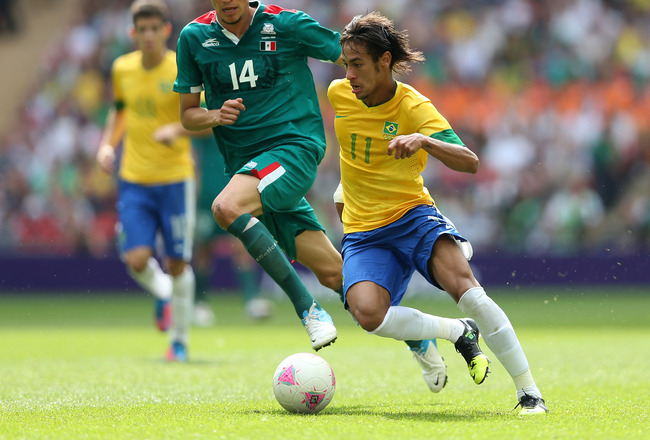 Julian Finney/Getty Images
Neymar has the potential to become one of the greatest players in world football. He is almost ready to transfer from his native Brazil; almost, but not yet.
When discussing the subject of Neymar moving to Europe, most point to both his lack of physicality and his lack of knowledge concerning how to play the European game.
This is the case for all prospects when they move to Europe. In fact, both Ronaldo and Messi had to deal with these same factors.
There are three factors that should keep Neymar from moving to Europe in the next few seasons.
Passing Awareness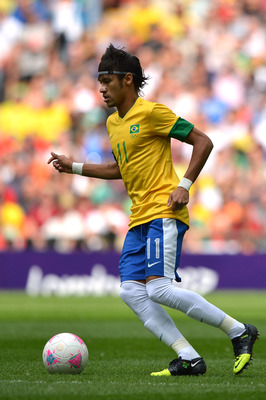 Jeff J Mitchell/Getty Images
Neymar is the kind of player that plays best when the ball is at his feet.
Like Messi, Neymar is known for using his speed and dribbling skills to make runs through the defense.
Unlike Messi, though, Neymar has not learned when it is time to pass and float around teammates.
By this, I do not mean to say that Neymar is a bad passer. In fact, Neymar has already registered five assists this season.
When he does pass, Neymar usually selects the correct pass to make.
What Neymar lacks is the awareness to know when it is time to pass.
This might work in his play with Santos, but it will be his undoing in the EPL or La Liga.
Neymar must learn when to give up on a run and find his teammates if he wants to have a successful transition to European football.
Patience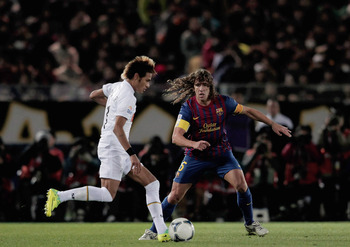 Lintao Zhang/Getty Images
One of the most striking issues that Neymar must clear up before a move to Europe is his lack of patience.
Neymar has a hard time letting the game come to him.
The Brazilian striker's ultimate objective is to score goals. When he is not scoring, Neymar often gets impulsive and impatient. He ceases to rely on his teammates and tries to do it all himself.
One striking example of this occurred during the Olympics. Towards the end of the game, Neymar moved closer and closer to midfield. He would receive the ball and attempt to make a run all the way to goal.
Neymar's actions ensured a Brazilian defeat. For the last 10 minutes of the game, Brazil could not build up a solid attack. Once Neymar received the ball, he did not give it up.
If Neymar is to make a move to a Barcelona or a Real Madrid, he must first learn to rely on his teammates to give him the ball in the right places. The likes of Xavi and Xabi Alonso are certainly capable of setting him up for success.
World Cup 2014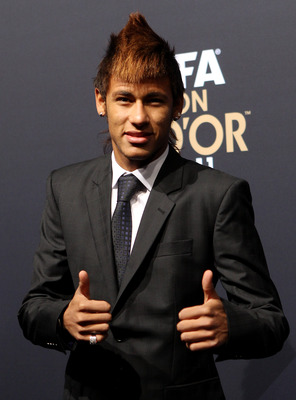 Scott Heavey/Getty Images
Neymar will likely be the face of the 2014 World Cup in Brazil.
The entire nation of Brazil will focus their attention on the best footballer to come out of Brazil in some time.
If his move to Europe is unsuccessful and his stock plummets, Brazilians everywhere will be deflated.
Just look at what happened with Robinho. He was the last Brazilian player to garner as much interest as Neymar, but has now more or less fallen from relevance.
For the sake of Brazil, this cannot happen to Neymar.
If Neymar wants to be the star of the World Cup, he must continue to thrill fans at home in Brazil.
Who knows, though? Perhaps the World Cup could be just the platform Neymar needs to prove that he is ready for the challenges of European football.
Keep Reading