Ballon D'Or 2012: Breaking Down Top 5 Candidates for FIFA's Player of the Year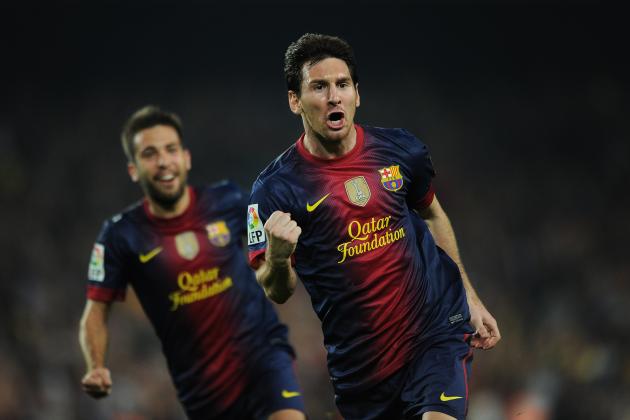 Jasper Juinen/Getty Images

The candidate list for the 2012 Ballon D'Or has been released, and it's as star studded as one would expect for such a prestigious award. FIFA announced the 23-man short list for the coveted trophy, and some of the biggest, best names in the sport have been included.
But, naturally, there are some names who stand out above the rest of the pack. Some of the players listed on the short list have been so remarkable that they stand apart, and therefore have a better chance of winning the award.
Who is on this shorter short list? Join us as we break down the five likeliest candidates to win the prestigious award.
Begin Slideshow

»
Valerio Pennicino/Getty Images

The Swedish international enjoyed a renaissance of sorts last year, dominating both Serie A and shining at the European Championships. The 31-year-old striker scored 35 goals and 14 assists for Milan last season, and blew through international play, netting four goals in seven clashes with his country between friendlies and the European Championships. But, it's been his time at Paris St.-Germain this season that is really propelling the talented Swede's campaign to win the award.
In just seven games with the French side, Ibra has netted 12 goals and an assist in 11 matches. He has looked downright dominant, controlling matches with his aggressive style of play.
But, while he's sure to garner some support, in the end, Ibra's impressive form isn't quite impressive enough to get him a win.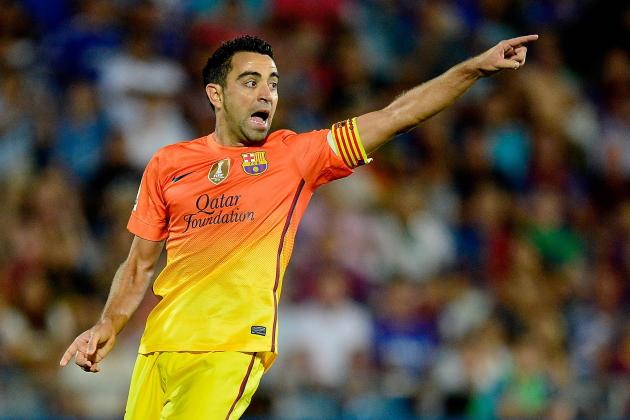 Gonzalo Arroyo Moreno/Getty Images

The ultimate midfield maestro, Xavi delivered yet another fine season for the Blaugrana and the Spanish national team in 2012. He shined all year long, orchestrating the most explosive club and national team offense in the sport, and displaying the same deft passing that has made him and his style of play so highly valued in football now.
That being said, Xavi's role also virtually guarantees that he won't win the award. His impact on a match is tough to quantify, since his passes are seldom directly followed by goals, and he's not a goal-scoring machine like teammate Lionel Messi. Without the stats, it's highly unlikely that Xavi or fellow midfield maestro Andres Iniesta will come away with the golden ball.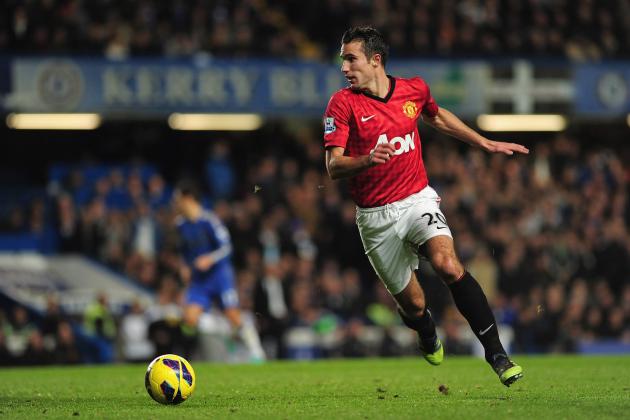 Shaun Botterill/Getty Images

Well, it took a couple years, but Robin Van Persie finally showed us what he's capable of when fully healthy for an entire year, and football fans were treated to one of the most spectacular displays of football in recent memory.
The 29-year-old forward was the primary goal scorer for Arsenal for all of last season, and didn't shrink from the pressure, netting 37 goals in 48 matches with the club last season. He continued that strong club showing in his move to Manchester United this year, putting away nine goals in 12 matches.
Van Persie also shined on the international stage (despite a disappointing showing from the Dutch contingent at the European Championships), scoring six goals in 10 matches this year.
But, while Van Persie is a definite dark horse to steal the award, given his level of play in one of the strongest leagues in the world, it wasn't quite impressive enough to merit a win.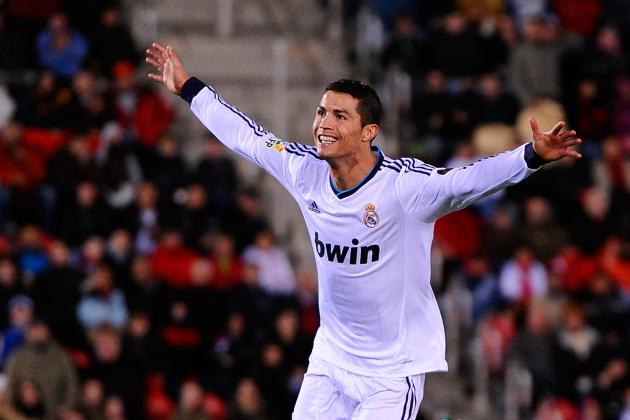 David Ramos/Getty Images

Cristiano Ronaldo delivered a historically good campaign in 2012, but ultimately, he'll still fall just short of winning the Ballon yet again.
The 27-year-old forward scored a record 60 goals in 55 matches for Real last season, scoring almost at will in La Liga, the Champions League and Copa Del Rey competitions.
Unfortunately for him, it will be his play in international matches that will keep him from winning the Player of the Year award. The Portuguese international struggled to make an impact on the biggest stage, fading from the spotlight a bit in the European Championships, and that will ultimately cost him a shot at the trophy.
Denis Doyle/Getty Images

Messi has won this award three times in a row already, and is poised to bring home his fourth, thanks to one of the most masterful seasons anyone has put together in the history of the sport. He recorded 73 goals in 60 club matches last season, and 17 goals in 14 matches this year. He also had 12 goals in eight international matches. That's the kind of masterful dominance in crucial moments fans had been waiting for from him, both for club and country.
Given his struggles on the international stage in the past, fans must have been thrilled to see him find the back of the net so consistently for Argentina.
In the end, for as good as Ronaldo was last year, Messi was better, on every level. In the end, that will be enough to win him a fourth straight Ballon.