Juventus vs FC Nordsjælland: Analysing What Went Wrong for the Bianconeri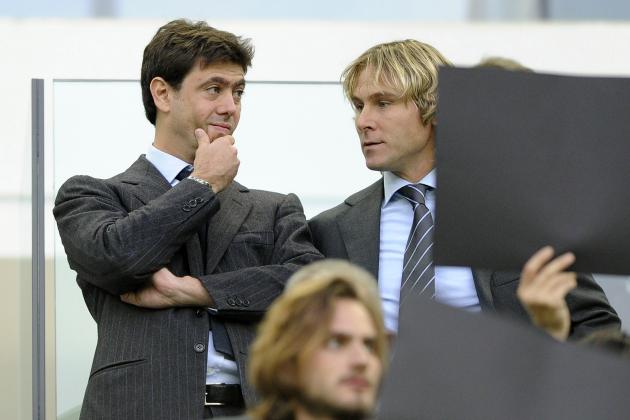 Claudio Villa/Getty Images
Something went wrong here.
Juventus travelled to Denmark to take on FC Nordsjælland tonight with one simple goal: win the game.
Mission failed.
After a disappointing 1-1 draw, the Bianconeri find themselves in third place in Group E and in dire need of a win if they are to secure one of the top two spots that qualify for the next stage of the Champions League.
Let's have a look at what exactly went wrong for the Bianconeri, and what could explain this disappointing result.
Begin Slideshow

»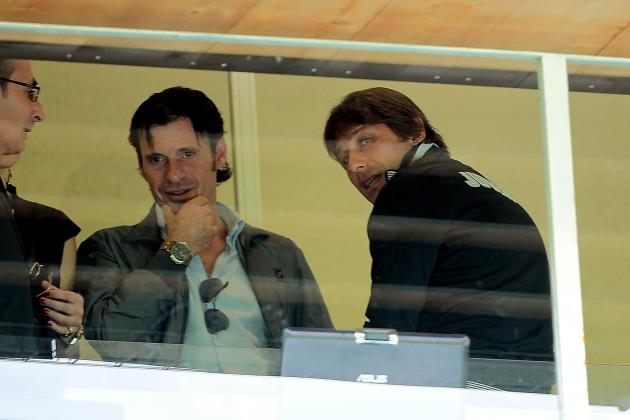 Gabriele Maltinti/Getty Images
In Conte We Trust
Giving some playing time to everyone is a great idea, but it is not when you face a must-win situation in Europe's premier club competition.
Mauricio Isla is not a bad player, but he did not have enough minutes under his belt for a game of this magnitude.
Juventus hardly threatened Nordsjælland over the right wing, deciding to focus their attention on the left wing and Paolo De Ceglie, who is a serviceable player but nothing more. De Ceglie had the multitude of his crosses blocked and failed to do anything to warrant more playing time.
He was active and involved, but after the display Martin Cáceres put up against Napoli, I was very surprised not to see him start.
Lucio remains a liability everytime he touches the field. He was out of position, couldn't contribute to the buildup and nearly caused a second Danish goal when he decided to sit down instead of challenging a Danish striker in mid air. If Conte is serious about Luca Marrone as a centre back, he should have started this game.
As for Alessandro Matri, he never found his groove. Sebastian Giovinco did everything he could in this game and deserved a goal for his many efforts, but Matri paled in comparison. It was no coincidence Mirko Vucinic scored the equaliser after replacing Matri.
Even Nicklas Bendtner, who has been a complete afterthought for the Bianconeri so far this season, was more dangerous in limited time than Alessandro Matri.
One of the few bright notes to take from this game was the impact the Danish international had on it. As the striker on loan gets into shape, he could become the best option Juventus have next to Vucinic/Giovinco.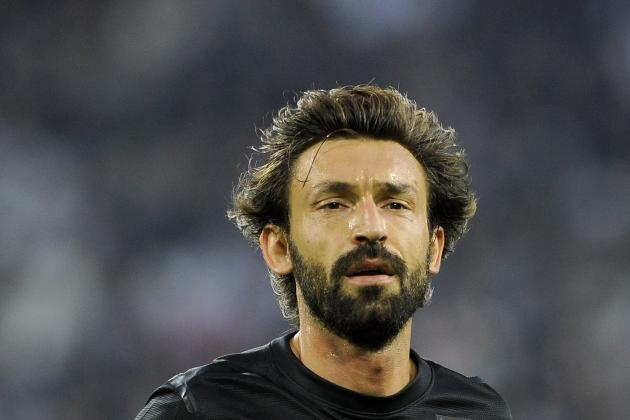 Claudio Villa/Getty Images
Pirlo orchestrated, the rest followed.
FC Nordsjælland are not a good team.
This became very clear during the first 20 minutes when Juventus pressed forward and created multiple chances. The Danish were too slow, couldn't compete with the Bianconeri on a technical level and were lucky not to concede.
Yet for some reason, Juventus decided to give the Danish space and allowed them to get a rhythm going and fight their way back into the game.
Where Juve had pressured the backs of Nordsjælland, they were suddenly given space to bring the ball forward.
The pressure returned, on occasion, but Juventus seemed to lack a sense of urgency. There was very little depth in the Bianconeri play, and the pace of the game was far too low. More often than not, the wings were completely ignored, and the ball was played around the centre of the pitch for far too long.
Before the opening goal, Juventus had been by far the better team. Yet they only held the ball for roughly 50 percent of the game.
When you play an inferior team, you go in for the kill. Straight away.
The Danish were about to break, yet they were allowed to survive.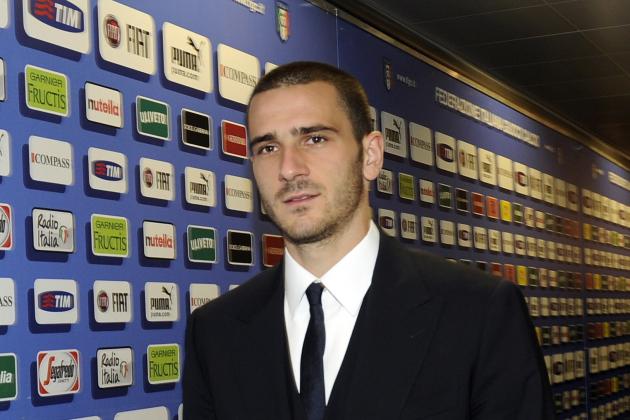 Claudio Villa/Getty Images
Even Leonardo Bonucci was sloppy in his passing.
The passing game was sloppy.
There is very little to say about this. Juventus lost possession of the ball far too often because of bad passes.
Too many back heels.
Too much fancy footwork.
Keep the game simple and let the ball do the work.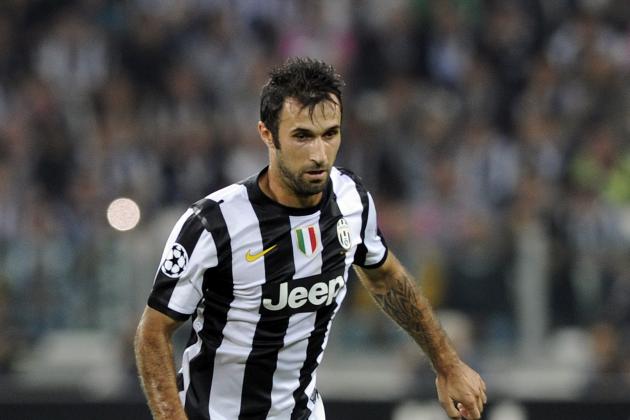 Claudio Villa/Getty Images
Mirko Vucinic saved Juventus a point.
Let's face it, Juventus had some bad luck too.
Sebastian Giovinco's header, Arturo Vidal's effort that rolled past the wrong side of the post...
You could argue the free kick awarded to the Danish—producing the only dangerous moment for the Bianconeri—was very harsh and should not have been given.
Gianluigi Buffon got a touch on the ball but just couldn't deflect it enough.
If Juventus had been just a bit more lucky, this would have been an easy win.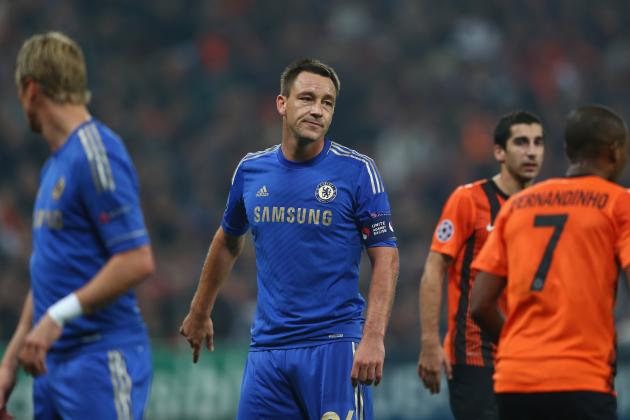 Michael Steele/Getty Images
Both Chelsea and Shaktar will have to be beat.
This result is not a disaster.
We'll have to assume both Chelsea and Shahktar Donetsk will beat this Danish side for a second time.
This means one thing: Juventus must beat FC Nordsjælland at home and will probably have to win out against both Chelsea and Shahktar.
Shahktar looked very good in their 2-1 win over Chelsea, and I'm backing them to win this group. If they can steal a point in London, it will be up to Juventus to take care of Chelsea themselves and return from Ukraine with at least a point.
But Juventus can't count on other teams anymore. The pressure now lies with the Italian champions to secure the results themselves.
And that means winning every game from now on.
What do you think? Will Juventus be able to climb out of this hole?