Young American Players Who Will Play in Europe One Day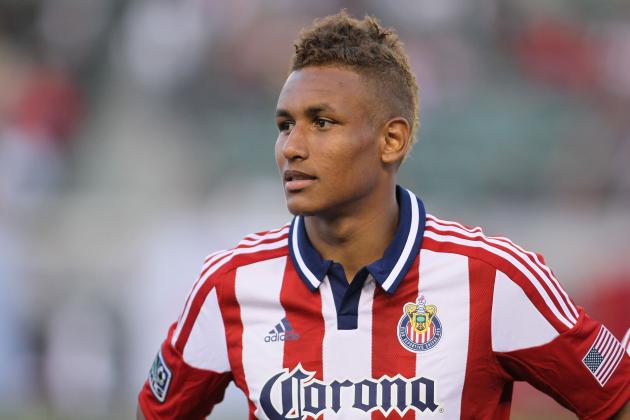 Victor Decolongon/Getty Images

Over the past few years, American players heading to Europe has been among the hottest topics for USMNT fans to discuss. U.S. fans realize that the more top-notch experience their players are getting in Europe, the better the U.S. team is likely to be because of that experience.
And while the road to Europe is not always dotted with success stories, as several prominent Americans have struggled in their European exploits, the move has, in many cases, pushed American players to the forefront of some of the bigger clubs in Europe.
Without further ado, here are nine Americans who will likely be plying their trade in Europe one day.
Begin Slideshow

»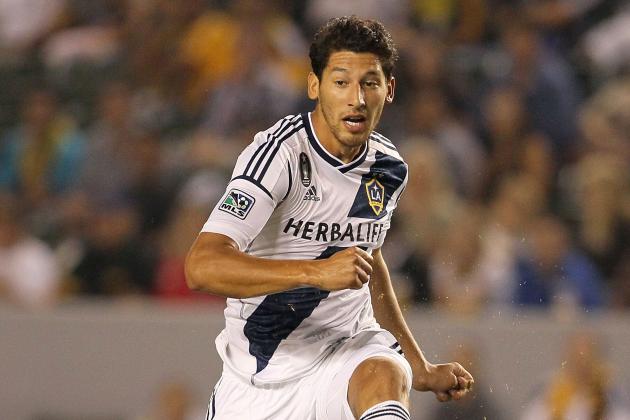 Victor Decolongon/Getty Images

The 23-year-old American will most likely be moving abroad sooner than anyone else on this list, most likely this winter in the January transfer window.
He went on a short-term loan to Bundesliga side Nuremberg last January, but it was short-lived as he injured his ACL in his very first training session.
After a 2009 season in which Gonzalez was named Rookie of the Year, he was named to the MLS' Best XI in 2010 and 2011. This year, without him, the LA Galaxy struggled early in the season, but since his return have been much improved.
Proving that he has fully returned from his injury should place him at the top of some mid-tier European clubs looking to add some depth to their lineups this winter.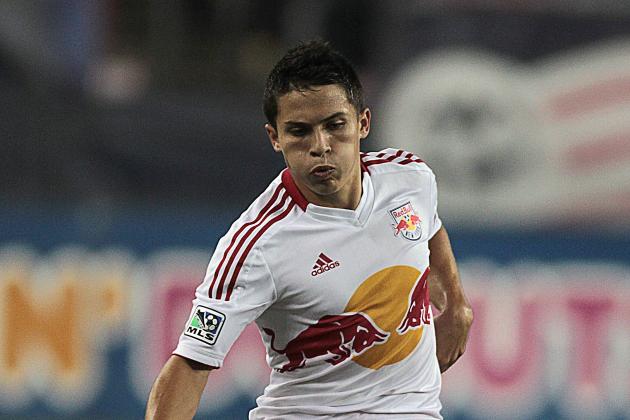 Gail Oskin/Getty Images

The diminutive 5' 6" Lade of the New York Red Bulls has proved to be a vital part of New York's success this season as he's picked up 23 appearances so far in his rookie campaign.
Lade's versatility has allowed Red Bull manager Hans Backe to play Lade in a number of positions, but his performances as a "shut-down" outside back have been lauded on numerous occasions this season.
Lade is also naturally left-footed making him a valuable commodity. He's a good bet to be heading to Europe in the near future.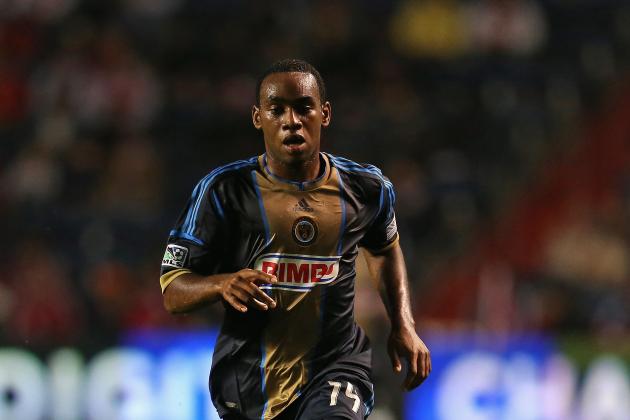 Jonathan Daniel/Getty Images

The 21-year-old Okugo is just starting to come into his own. In each of his seasons with the Philadelphia Union, Okugo has made himself more and more a part of the squad, increasing his appearances and now making himself a staple of their lineup with 20 starts this season.
Okugo is also versatile as he can play as both a defensive midfielder and as a center back, a new position he has been playing more and more this season.
Despite the fact that the Union have been horrid this season, Okugo is one of the few players who has consistently drawn high marks.
His youth, versatility and skill make him a prime target to make the jump to Europe in another year or two.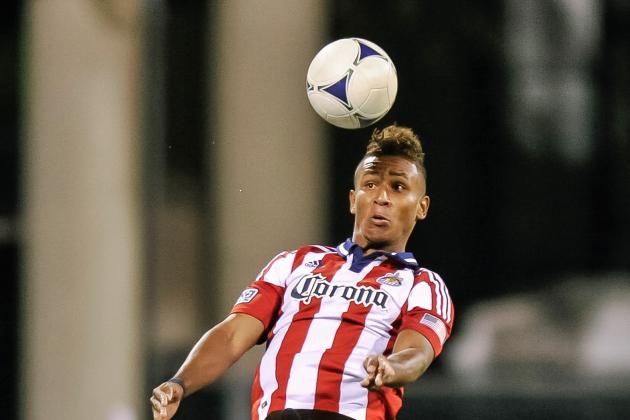 Jamie Sabau/Getty Images

There's no doubt that the 19-year-old Agudelo has the chops to cut it in Europe, it's just that his career path has hit a couple of snags over the past year.
In 2011, Agudelo had 27 appearances for the New York Red Bulls, but only 12 starts as Thierry Henry and Luke Rodgers were typically the preferred partnership up top.
In March of 2012, while on duty with the U.S. U-23's in their failed Olympic qualifying bid, Agudelo tore his meniscus, slowing his MLS start. Then, he found himself once again third in the striking pecking order in New York, this time behind Henry and newly acquired Kenny Cooper.
With Agudelo apparently supplementary to the Red Bulls' needs, he was traded to Chivas USA in May.
However, Agudelo's skill, youth and some eye-catching goals already on his resume, should be enough to bring a number of European sides calling sooner rather than later.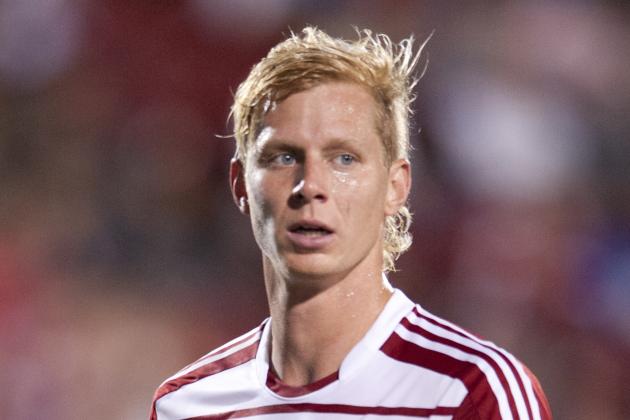 Cooper Neill/Getty Images

To many American soccer fans, Brek Shea is still an enigma.
He has had some great, game-changing runs for the USMNT and several highlight worthy goals for his MLS club, FC Dallas.
However, at times, Shea has appeared to be the epitome of the hot prospect who has begun to read too many of his positive press clippings.
This season, Shea has gotten into a public bust-up with his manager, been suspended for kicking a ball at an official and put in more than a few uninspiring performances for both club and country.
He was even dropped for a spell by USMNT manager Jurgen Klinsmann.
However, Shea still has plenty of talent and has been on the radar of EPL club Everton and had a short trial with Arsenal.
If Shea can get his head screwed on straight and find a return to form, he could re-emerge as a target for a move abroad.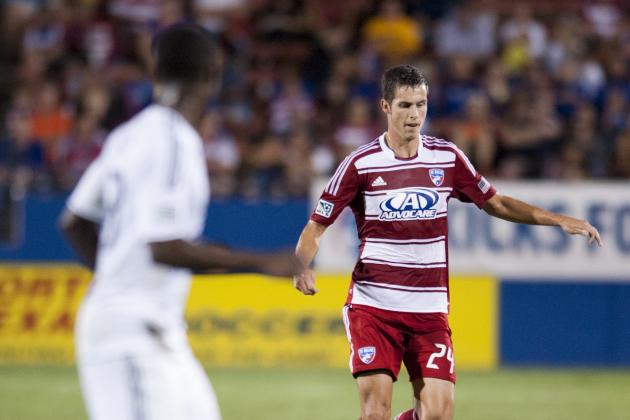 Cooper Neill/Getty Images

The 6' 4" Hedges, who plays center back for FC Dallas, has drawn plaudits from a number of MLS columnists this season.
The 22-year-old rookie is widely considered to be a Rookie of the Year candidate and has already made 20 starts in 25 appearances this season.
Hedges size, relative youth and form could have him primed for a move to Europe in the next year or two.
Drew Hallowell/Getty Images

Berry, like Matt Hedges, is a prime candidate for MLS Rookie of the Year.
After being drafted ninth overall in the MLS SuperDraft, Berry has quickly assimilated himself into the Chicago Fire lineup, picking up 25 starts in 25 games.
If Berry is able to string together a couple of solid MLS seasons, he will start popping up on the USMNT and European club radar.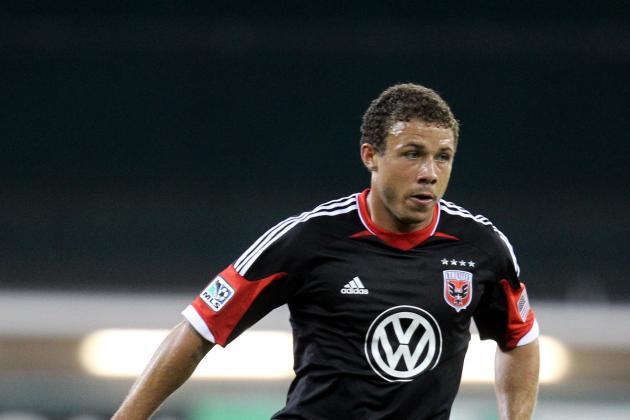 Ned Dishman/Getty Images

DeLeon, who was drafted seventh by D.C. United this past winter, began impressing for D.C. almost immediately.
However, he suffered a bit of a mid-season slump before recently returning to form.
DeLeon, who is 22 years old, has five goals and four assists for United this year and can bring a creative spark missing from many American-bred players. He has an understanding of the game beyond many of his contemporaries and has the ability to play a more sophisticated one-two touch game.
If he continues to develop, there is no reason DeLeon can't make the jump in another year or two.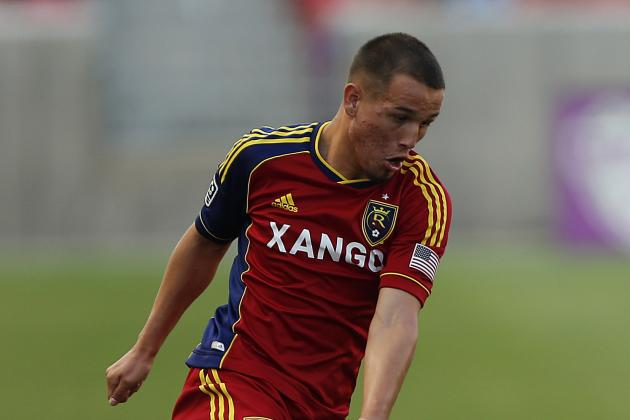 George Frey/Getty Images

The 18-year-old Gil is probably the best American player almost no one outside Salt Lake City knows about.
Gil has 26 appearances for Real Salt Lake this season, surpassing the 25 appearances he picked up last year.
Gil has also been a fixture in the U.S. youth team set-up playing for the U-17's, U-18's, U-20's and U-23's. He was also recently called up for the upcoming U-20 fixtures against Canada, Scotland and Azerbaijan.
A strong performance with the U-20's might be enough for Gil to sneak into the USMNT January camp, often a spring board for MLS players to make the jump to Europe.
It would be a long shot for it to happen this year, but it certainly looks foreseeable in the very near future.
Follow me on Twitter @AmerTouchline