Panathinaikos vs. Tottenham: Key Battles to Watch in Europa League Clash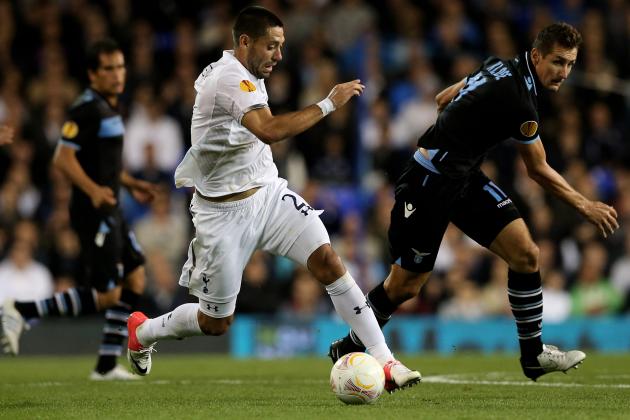 Scott Heavey/Getty Images

Don't pay attention to how Tottenham did against Lazio—Spurs are going to go far in this year's Europa League.
After three disallowed goals against the Italian giants, Tottenham could have let the 0-0 draw handed to them by the referees become a distraction.
Instead, they took the next nine days and defeated Queens Park Rangers, Carlisle in a League Cup match and then traveled to Old Trafford to beat Manchester United for the first time in 23 years.
Now they're a little angry and they've got the motivation, quality and justification to absolutely obliterate their next Europa opponent, Greek side Panathinaikos.
It'll be the individual battles that determine whether Tottenham earns three points or if they again let valuable group stage points slip through their fingers.
Join me as I present the individual battles that will determine Spurs' fate in Greece on Thursday evening.
Begin Slideshow

»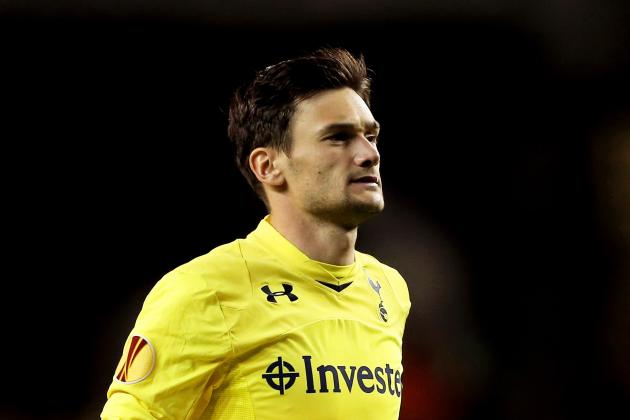 Scott Heavey/Getty Images

Hugo Lloris signed with Tottenham more than four weeks ago, yet Brad Friedel has (somehow) held onto the starting goalkeeper position for Tottenham Hotspur, displaying superb athleticism between the posts despite an age that might otherwise betray a lesser athlete.
With a win against Manchester United at Old Trafford, Lloris will once again play the part of Friedel's understudy and stand between the posts for this Europa League.
But when you see Panathinaikos on the fixture schedule, does it really matter who's standing in goal?
Surprisingly, yes.
Panathinaikos may not have the roster quality of a top Premier League side, but one of their strengths is a quick-strike capability that can notch goals very early in the match.
The best player to catch Tottenham's defense unaware might be Ghanaian forward Quincy Owusu-Abeyie who's being used in an attacking midfield position. He had a couple of shots at goal in the first few minutes against NK Maribor and he'll probably fire one off against Spurs.
Will Lloris be ready and make a better case for himself as Tottenham's starting goalkeeper? Or will he be caught napping and make Friedel look all the stronger?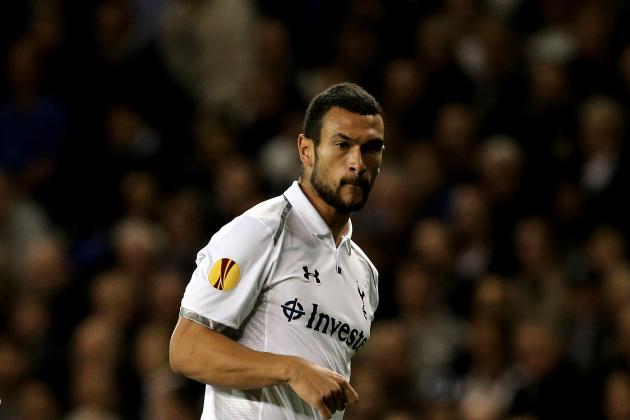 Scott Heavey/Getty Images

If Panathinaikos plays a similar side to the one they played against NK Maribor, the only player with any scoring experience will be striker Lazaros Christodoulopoulos.
That means centre-backs Jan Vertonghen and Steven Caulker will have just one man on their mind who can turn a slow match around and with Vertonghen routinely going forward to support the offense, that means Caulker could potentially be left all alone to mark up against Christodoulopoulos.
Depending on how well Tottenham travels to Greece, players could either be focused and ready to go, or tired and distracted. The efficiency of Christodoulopoulos will be the answer to that question.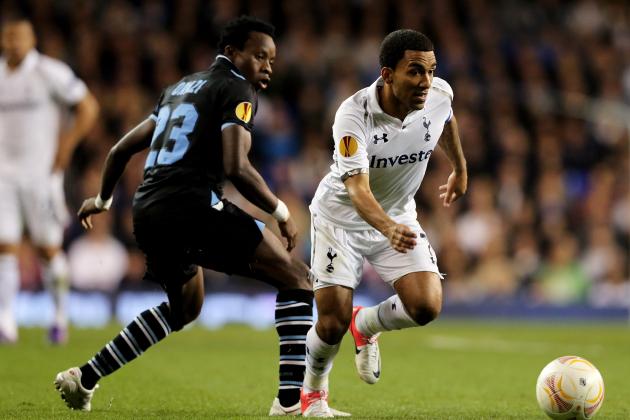 Scott Heavey/Getty Images

If there was anyone who impressed in Tottenham's debut Europa match against Lazio, it was Aaron Lennon.
The English winger was consistently beating his man, Senad Lulic, both in possession and raw athleticism. Lennon ran circles around the Bosnian midfielder and was only stopped by a couple of cheap fouls.
Lennon will get on the board against Panathinaikos and it'll be through ZeCarlos Gomes. If the Portuguese midfielder showed he doesn't have the quality to keep up with previous opponents NK Maribor, how will he do against first-tier English opposition?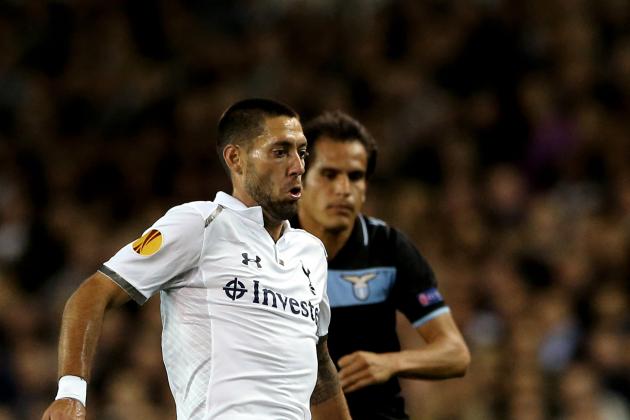 Scott Heavey/Getty Images

Clint Dempsey is the midfield's maestro, a physical player who commands respect at the top of the key and can get players very, very agitated with his choppy play and his talk while the ball is out of play.
Victor Vitolo is Panathinaikos' defensive midfielder who likes to support the offense, but will probably have his hands full playing man-to-man with Dempsey.
Within the first 10 minutes, we'll see very clearly that Dempsey has the edge as a player, but what makes this individual matchup interesting—and frankly, very important for the Greek side—is that Vitolo is playing on a yellow card he received after more than one cheap foul against previous Europa opponent NK Maribor.
Panathinaikos is one unlucky Vitolo slide-in away from playing with 10 men against Tottenham and effectively booking their ticket out of the Europa League group stage.