Mexico: 4 Reasons They Are Legitimate Contenders to Win the 2014 FIFA World Cup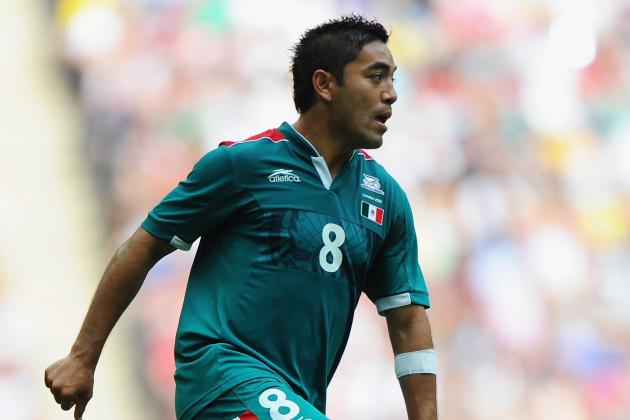 Michael Regan/Getty Images

Mexico has always been one of the more talented teams in world football and should be considered as a legitimate contender for the FIFA 2014 World Cup in Brazil.
There has been plenty for Mexican football fans to get excited about recently: The national and the younger teams have been doing well lately, the nation is producing lots of young talent and the future looks really good.
Here are four reasons why Mexico will be a legitimate title contender to win the FIFA 2014 World Cup.
Begin Slideshow

»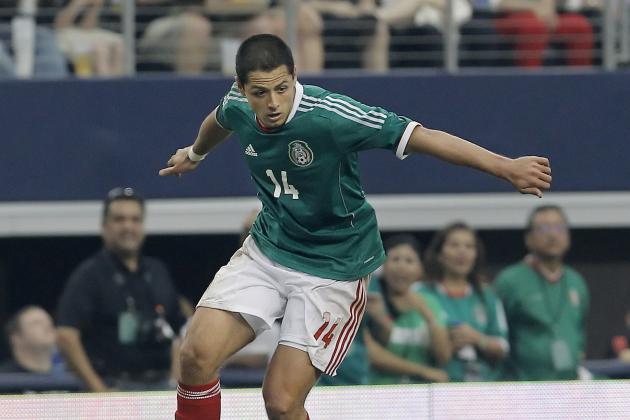 Brandon Wade/Getty Images

Javier Hernandez, Andres Guardado, Giovani Dos Santos, Carlos Salcido, Rafa Marquez and Gerardo Torrado make up a solid core of players for the Mexico team currently going through qualification for 2014.
Salcido, Marquez and Torrado, will be 34, 35 and 35, respectively, when the World Cup comes around, but they will still be very important players in the squad, thanks to their experience.
Aside from Hernandez and Dos Santos, the players in this core group have all featured in at least two World Cup runs with Mexico and have reached the knockout stages in each tournament.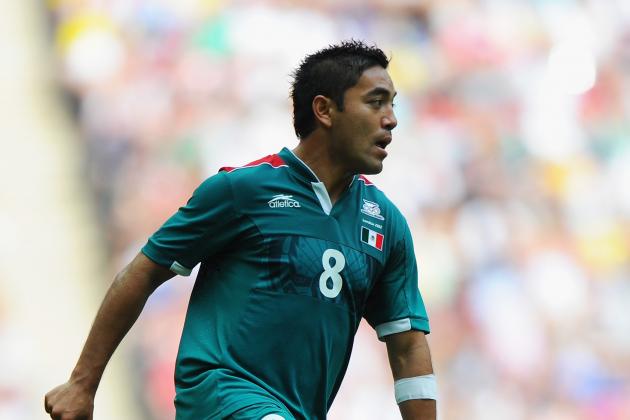 Michael Regan/Getty Images

Mexico has some great young talent coming up through the ranks, and that group is headed by the likes of Marco Fabian, Hiram Mier, Javier Aquino and Hector Herrera.
That talent also comes with experience, and the fact that this statement can be made when thinking about other legitimate World Cup contenders shows how far along this Mexican team is.
Mexico has been able to phase out older players like Israel Castro and Miguel Sabah thanks to the younger players. There hasn't been a huge drop in form, however, as the team is currently unbeaten in the World Cup qualifications.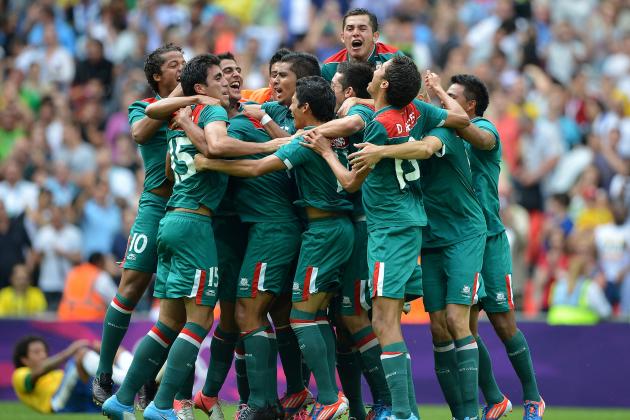 Jeff J Mitchell/Getty Images

The chemistry shown by the U-23 team on its way to a 2012 Olympic Games gold medal was evident.
The group that represented Mexico was quite talented. The way it overcame tough tests against Senegal, Japan and, of course, Brazil, points to that key element of teamwork.
A number of those players could play a key role for Mexico in the 2014 World Cup when they join a group of players that are already well-associated with each other.
Over the next two years, as the younger group gets more integrated into the senior setup, the team will build a chemistry that will play a major part in any success Mexico could have.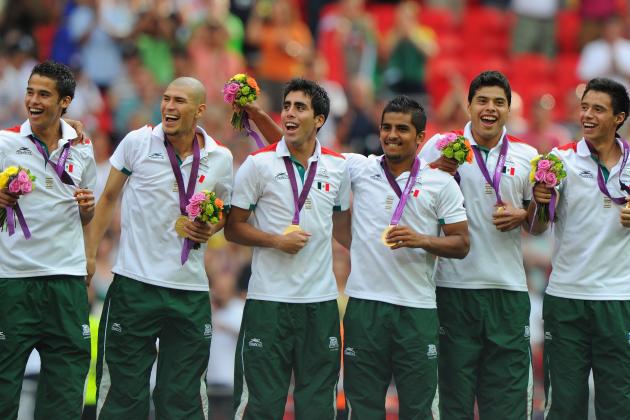 Michael Regan/Getty Images

Right now, the Mexican national teams are used to winning.
We know about the U-23 team's 2012 Summer Olympic Games success, but that is only the latest in a string of victories: Mexico's U-17 team won the 2011 World Cup, and the national team won Gold Cups in both 2009 and 2011.
When a team, or program, in this instance, is used to winning, it will find it easier moving forward in championships.
This doesn't mean it will be easy in the sense that Mexico will walk through its competition, but that the team will find it easier to navigate competitions, given its previous experiences. Think of Spain's story, for instance.
Two other competitions have also provided useful experiences for the various Mexican teams: The U-20 team placed third in the 2011 World Cup, while the team that entered the 2011 Copa America, virtually a U-23 team, failed to even get out of its group stage.
The U-20 players will look to make a step up to the next level and have a good experience to fall back on.
The group from the Copa America tournament, on the other hand, was probably disappointed in its lack of progression; There is no shame in losing tough, close games against the more experienced Chilean, Uruguayan and Peruvian squads, however.
In fact, some of the players from that team (Oribe Peralta and Javier Aquino stand out) turned up for the 2012 Olympic squad and were key performers.