10 Best Soccer Commercials of All Time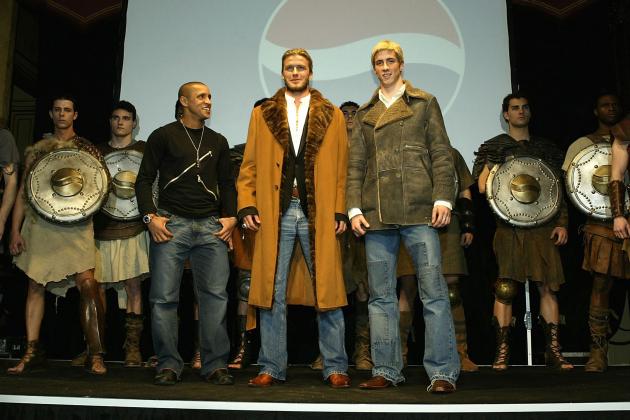 Clive Brunskill/Getty Images

Football is without a doubt something that unites the world. But, there is another thing that does the same: television advertising.
Since the chance arrived for the two to work together decades ago, it has been a long line of constant television attention for the beautiful game.
After watching a large sampling of what is truly out there, putting together the 10 best videos/commercials of all time was still one of the most difficult things to accomplish.
Begin Slideshow

»
Almost everyone knows that former Arsenal striker Thierry Henry is the highest-scoring foreign player in the history of the English Premier League.
However, Nike's Total 90 advertising campaign made sure that everyone saw Henry's street-dribbling skills in the above commercial.
Pepsi pits a band of soda thieving brigands against David Beckham and Francesco Totti's band of wanna be Brad Pitt from Troy local heroes.
With great skill shots, a few great cameos and some bitter irony at the end, Nike scored a great commercial with this Brazilian national team montage.
Mixing footage of Ronaldinho from his youth with more current footage displaying his skills today, this commercial proves just how long the Samba star has had his true gifts.
A great tribute to football, fans and the game in general, another great Nike commercial was part of the great build up to the 2010 World Cup in South Africa.
Budweiser refuses to be outdone by football's heavy hitters in advertising as they ramped up their football advertising ahead of the 2010 World Cup in South Aftrica.
Major League Soccer and ESPN set up the arrival of David Beckham almost like the coming of the messiah of football to the United States.
In many ways, it is hard to say that another player has had the impact on the sport on a global level that Beckham has had during his generation.
Nike assists in a Clint Dempsey ad and tribute that not only paid homage to the roots of the 2006 United States World Cup squad, but also the memory of Dempsey's sister, Jennifer, who tragically passed away at the age of 16.
Nike continues their presence in the top soccer commercials with a classic from 1996, which included the best in the game.
Manchester United's Eric Cantona leads the "Good Team" to victory over evil.
David Beckham and a host of his Real Madrid teammates take on a band of football-enthused sumo wrestlers to discover that size does and does not matter all at once.
Honestly, few things can compete with the coolness of a sumo bicycle kick.