English Premier League Transfers: Top 10 Coups of the Summer Window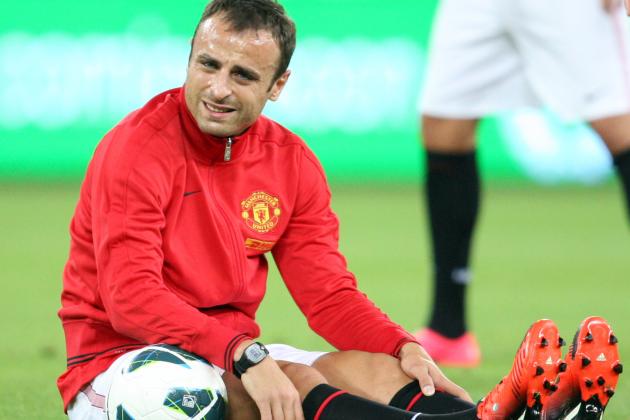 Gallo Images/Getty Images

Borne by reckless abandon and an insatiable desire for success, huge sums of money were thrown by EPL clubs desperate to improve their roster as the league's summer transfer window expired on Aug. 31. Value, in essence, was hard to come by.
Players such as Chelsea's new wonder boy Eden Hazard are undeniably supremely talented, but the idea of a "coup" becomes negated when you factor in the exorbitant £35 million fee for his services.
This list lays testament to the players who represent the best value. Players whose ability pushes the very limits of their respective new clubs' league standing. Individuals who broke the mould and whose signing holds ramifications beyond a press conference and numerous zeros in a cheque book.
Ten to one. Ten signings, 10 coups, who have defined this year's English Premier League summer transfer window.
Begin Slideshow

»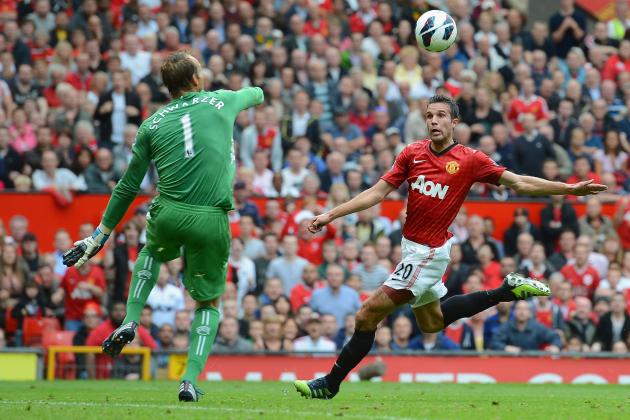 Shaun Botterill/Getty Images

Last year's EPL top scorer, Player of the Year and one-man wrecking ball, Robin van Persie comes in at No. 10. I hear you spitting onto your keyboard.
Yet while the signing of van Persie to Manchester United was undeniably a headline-grabbing one, both the price and necessity of its completion, in my opinion, allow it to be usurped by the others in this list.
Put simply, van Persie was not what was needed at Old Trafford. The club did not need another striker. With a loaded front line and huge gaping deficit in the centre of midfield, the cash spent on van Persie left no money for the central midfield flair player the club are so crying out for. In addition, to pay almost £25 million for a player who could have been signed for free in six months is ludicrous, regardless of said player's ability.
However, in signing van Persie from Arsenal, the very same Arsenal from whom they have failed to extradite a player in 20 years, Manchester United sent out a real statement of intent. To sell your best player to your biggest rival rankles at the best of times, but van Persie was the last of a diminishing breed of true world-class talent at Arsenal. To sell him abroad would have been considered closure and good business for a severely disillusioned player, yet he chose United.
Ask Arsenal fans…it's not quite the same.
It is the transfer that will define the window, but due to the value the signing represents to United, their van Persie acquisition can only reach the 10th position here.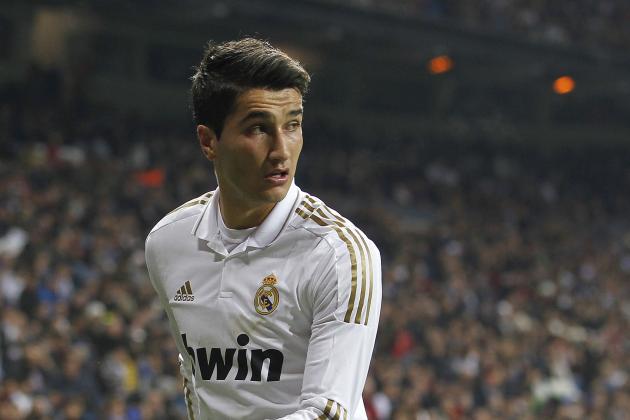 Angel Martinez/Getty Images

Two years ago Nuri Sahin was justifiably lauded as one of the finest prospects in European football. The then-Dortmund captain turned a number of heads with his brilliant technical ability and superb link-up-play. Understandably, the great and good of European football started to sit up and take notice of the Turkish playmaker, and so, just over a year ago, Sahin moved to join the Galactico revolution at Real Madrid.
Since the move, Sahin's career has severely stagnated. Faced with the most competitive midfield in world football, Sahin found his chances limited at the Bernabau.
Yesterday Liverpool completed undeniably one of the biggest coups of this year's transfer window, though, procuring the signing of Sahin on a yearlong loan deal.
Liverpool's midfield triumvirate now reads as a delectable concoction of Sahin, Steven Gerrard and Joe Allen. Under Brendan Rogers' stewardship, Sahin will be afforded the opportunity to rediscover the form that convinced Jose Mourinho to sign him last year, and Liverpool can only benefit in the process.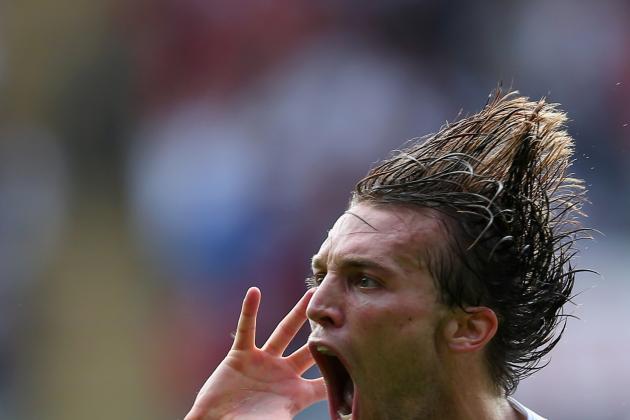 Richard Heathcote/Getty Images

I have to be honest, if you had asked me this question with exactly the same list of players two weeks ago, Michu would have slipped under the radar. Although I had heard of the Spaniard, his signing is indicative of Michael Laudrup's Swansea side.
Underrated, but incredibly technically competent, Michu has registered an amazing three goals in his first two games as the Welsh side have upset the odds yet again.
If Michu can maintain his current calibre of performance, the omens look good for the Swans' relegation battle.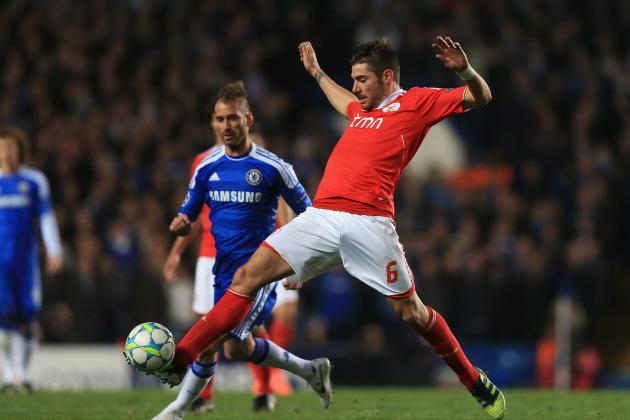 Clive Rose/Getty Images

The relentless in-fighting at Manchester City had been played out for the majority of the transfer window. City manager Roberto Mancini, frustrated by the lack of financial support provided to him by director Brian Marwood, unleashed a series of stinging barbs into the public domain.
It may have taken a while, but by the end of the window the ink from City's pen were used on no less than six occasions, four of which were only confirmed on deadline day.
Arguably the best coup of the bunch was the signing of midfielder Javi Garcia from Portuguese side Benfica. Benfica, a team known for their hardball tactics to transfer offers, relented, allowing Garcia to leave for a rather shrewd £15 million investment. The signing represents good value for City for a player their rivals, Manchester United, were also heavily linked with during this transfer window.
Another key signing the club made on deadline day was the acquisition of young Serbian centre-back Matija Nastasic from Fiorentina, while Douglas Maicon also arrived from Inter Milan.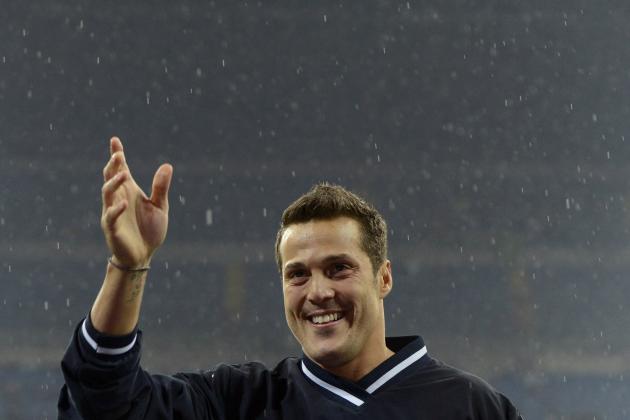 Claudio Villa/Getty Images

You have to feel for Rob Green. After leaving West Ham, where he was the undisputed first choice, Green decided to test free agency, eventually landing a deal at Mark Hughes' QPR. Again Green was given a first-choice role, and for all intents and purposes the signing looked to have worked out for him.
Fast-forward two weeks and two games and the picture could not be much different. After a dreadful opening day mauling at the hands of Swansea City and a dispirited draw against Norwich, QPR are languishing in the league. To compound Green's misery further, Mark Hughes has somehow brought in Julio Cesar for free from Inter Milan to fill his first choice goalkeeper slot.
The signing, for a club of QPR's status, is ridiculous. Although Cesar is possibly not quite at his pomp, two or three years ago he was arguably the best goalkeeper in the world, and certainly in the best three.
I have no idea how Mark Hughes completed the Cesar deal, and I'm sure he will reap the reward of it. As for Rob Green…what a difference two weeks make.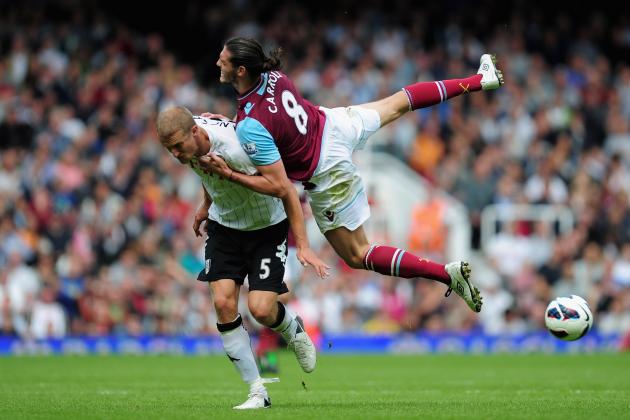 Jamie McDonald/Getty Images

Another deadline-day loan signing, this time it's a deal that took "big" Andy Carroll to West Ham to work alongside former Newcastle buddies Sam Allardyce and Kevin Nolan.
Why did Brendan Rogers let him go again? Oh yeah, he has Fabio Borini.
For reasons only Rogers himself could possibly justify, he has taken a hit on a player who cost the club a British record £35 million a year ago, replacing him with a £10 million Italian who has so far done nothing to justify the fee. What's more, Liverpool now only have two recognised strikers in their senior squad.
Liverpool's loss is certainly West Ham's gain, and look for Carroll to have a very strong 2012/13 campaign.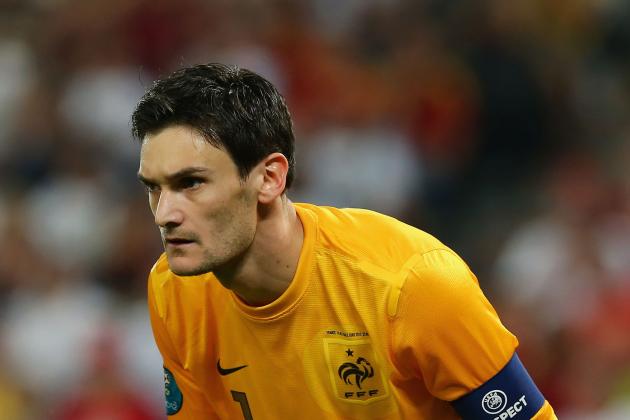 Martin Rose/Getty Images

In reality, Tottenham didn't really need a new goalkeeper. However, with Brad Friedel, the club's custodian, coming toward the end of his career, it is not a redundant signing either.
His £8 million cost is not an exurbanite price for a goalkeeper, and to purchase French No. 1 Hugo Lloris for that money is a staggering piece of business.
Amidst a plethora of signings that new Tottenham boss Andre Villa Boas has bought in during his fledgling term, Lloris is certainly the best piece of business.
Stats in France showed that Lloris was worth six points to his previous club, Lyon. With this season's English Premier League campaign promising to be one of the most fiercely competitive in years, six points really could make all the difference for Villas Boas and Tottenham.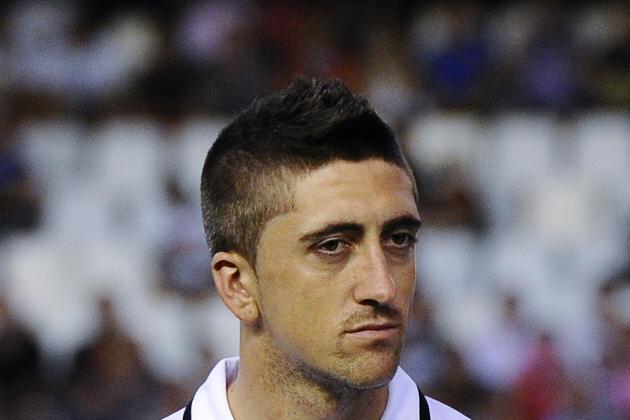 David Ramos/Getty Images

Man City's decision to sign Scott Sinclair from Swansea City, for some unknown reason, triggered a chain reaction of impressive coups throughout the Premier League. The immediate aftermath saw Adam Johnson leave for Sunderland, already compromised for first-team opportunities that would have become further restricted by Sinclair's arrival.
Yet Swansea, as they have done so shrewdly during Michael Laudrup's era at the club, moved to appropriate a suitable replacement, confirming the signing on deadline day.
Pablo Hernandez is both cheaper and better than Scott Sinclair. A proven winger in the highest tier of Spanish football, he has carved out an impressive reputation at Valencia over the last few years. Although older than Sinclair at 27, Hernandez is also young enough to be a major player for Swansea for the foreseeable future in their quest to solidify the Premier League status.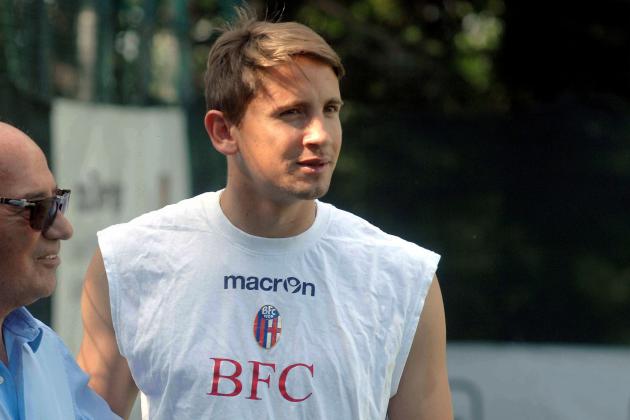 Roberto Serra/Iguana Press/Getty Images

Chased by both Liverpool and Arsenal, Gaston Ramirez looked to be heading to the highest echelons of the Premier League. His signature was to an English club, but not the one anyone was expecting, as he signed on the dotted line for Premiership new boys Southampton.
Backed by a significant £15 million fee, an impressive signal of ambition for a newly promoted club, Ramirez decided a move to the South Coast was the one for him.
A Uruguayan international who also featured in the Olympics, Ramirez, with all respect to Southampton, would have seemed out of this club's reach. However, with a plan and ambition that obviously appealed to the Uruguayan, they have pulled off the second best coup of this year's window.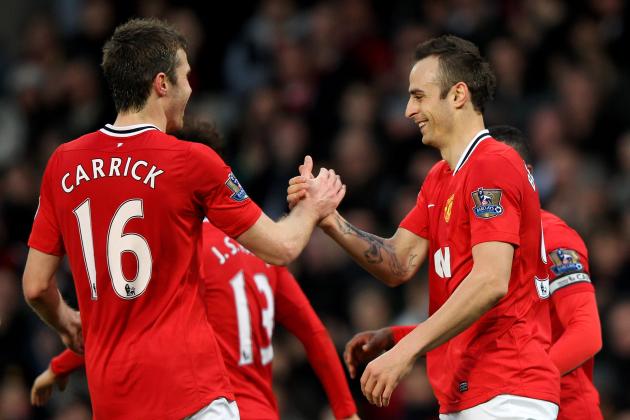 Alex Livesey/Getty Images

Fulham, having lost linchpin Moussa Dembele and in the process of selling the talismanic Clint Dempsey, were in desperate need of some star dust to revitalise their beleaguered squad. Step forward, Dimitar Berbatov.
Having found a perma-residency on the Manchester United bench in recent years the 31-year-old was always expected to move; however, a switch to Italy and Juventus looked the most likely destination.
Yet Berbatov strayed from the expected path. Keen to keep his young family in England and offered the chance to link up with former Tottenham boss Martin Jol at Fulham, Berbatov's mind was made up.
The fee for Manchester United's record £31 million pound signing?: £4 million, a quite phenomenal bargain for a player who still had so much to give. For Berbatov's ability was not the aspect that rendered him surplus to requirements at Old Trafford, merely his style of play. Berbatov's propensity for slow, languid attacking, simply opposed the fast counter-attacking United ethos.
At Fulham he will thrive, and at £4 million he is one of the best value signings in the Premiership era.