8 Reasons Javier Hernandez Will Star for Manchester United This Season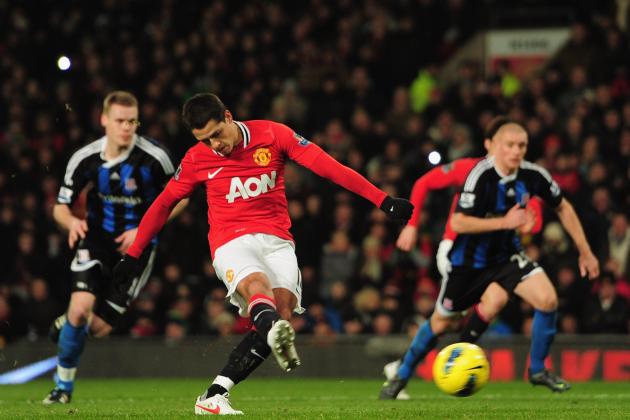 Jamie McDonald/Getty Images

Sir Alex Ferguson will be looking for redemption this season after losing the Premier League in such a cruel fashion to The Sky Blues last season.
Ferguson has wasted no time on the transfer market by snapping up Robin van Persie, arguably the most attractive player that was available on the market.
Although all eyes will be cast upon van Persie on the pitch, Ferguson will not rely on his performances solely, and has built a plethora of world-class forwards who will be as responsible for United's success as van Persie.
Although Hernandez was left out of the Red Devils' lineup in the first game of the season, there is no doubt that United's first ever Mexican player will feature dominantly in front of the goal.
Here are eight reasons why Hernandez will star for Man United this season
Begin Slideshow

»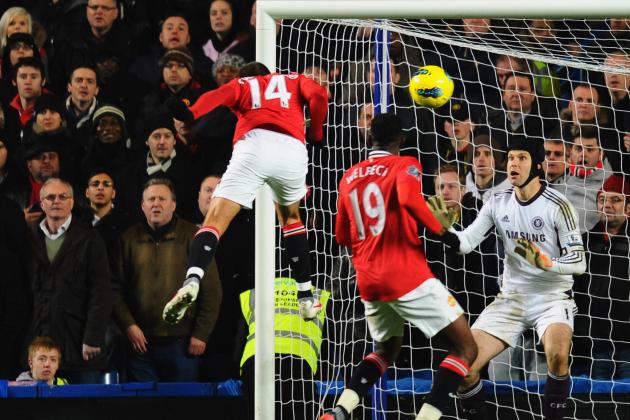 Mike Hewitt/Getty Images

Despite Hernandez's height, he possesses sensational skill in the air.
Hernandez has the ability to springboard in the air, beating players who are much taller than him.
He may not be physically imposing, but he always finds a way to win the aerial ball and convert his headers into a chance due to his polished technical heading skills.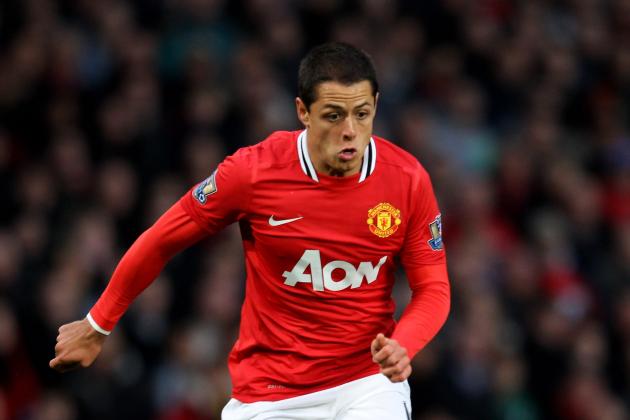 Alex Livesey/Getty Images

Chicharito's pace enhances his game significantly.
The Mexican forces the back line to move deeper into the box than they usually would.
This creates more space for the lean forward, and he uses it to his advantage when he creates opportunities between the lines.
During the 2010 World Cup, Chicharito was clocked as the fastest player in the tournament.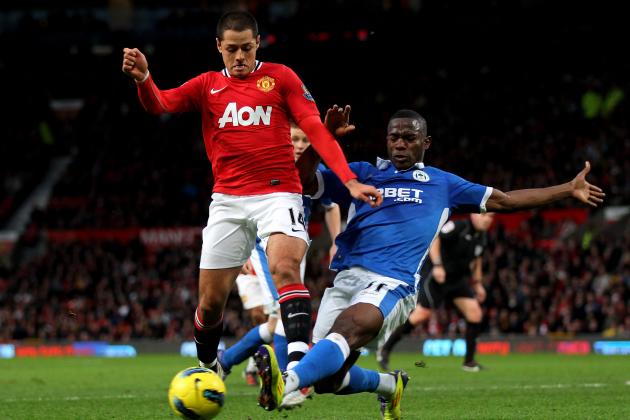 Alex Livesey/Getty Images

Although Javier Hernandez prefers to use his right foot, his left foot is just as polished.
Hernandez is a gifted two footed player, which is an advantage when trying to get past skilled defensemen.
He has the ability to use his left foot to score if needed, but if given the opportunity Hernandez will choose his reliable right foot to blast the ball in the back of the net.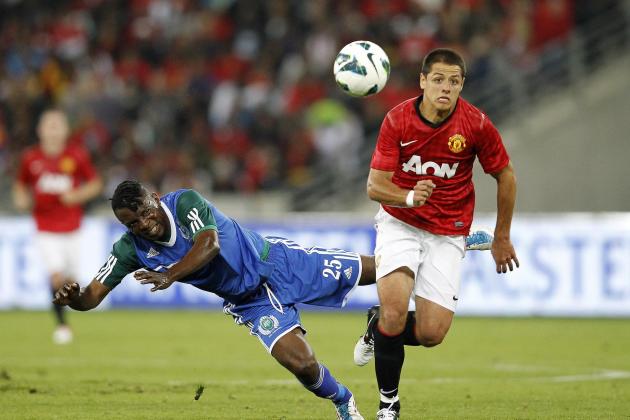 Gallo Images/Getty Images

Hernandez is highly regarded as a natural poacher.
He can react quicker than most strikers making him a real threat in the box, but what is even more impressive is his accuracy in front of the goal.
His quick-footed approach allows him to create space for himself, while his dangerous right foot allows him to finish off the chances he creates.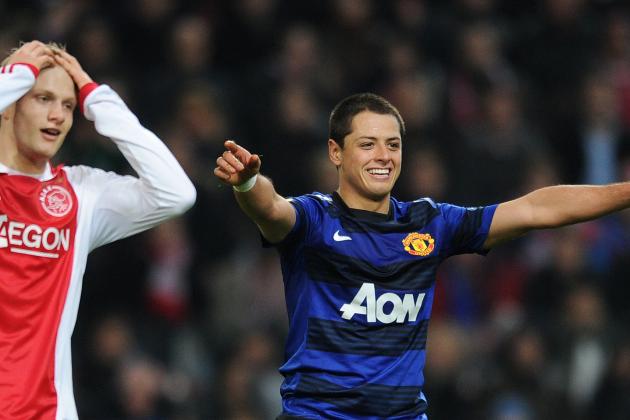 Jasper Juinen/Getty Images

At the age of 24, Hernandez is already a mature and seasoned striker.
There is room for improvement for the striker, but when Hernandez arrived at Old Trafford, he was already a developed player who had made a big impact for his old team C.D Guadalajara, proving his ability.
Hernandez definitely has a long future in football ahead of him, which is really exciting for Alex Ferguson and Red Devils' supporters.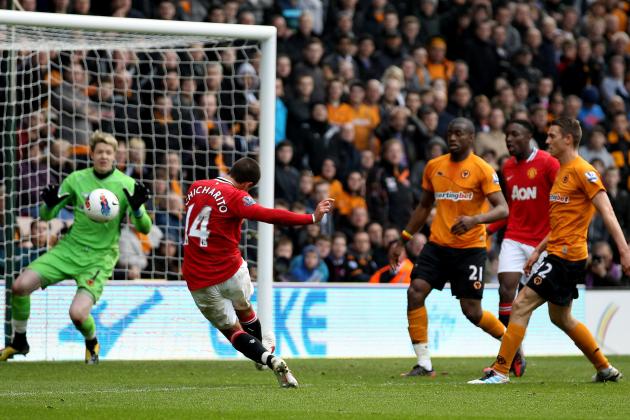 Scott Heavey/Getty Images

Hernandez will not be solely responsible for Man United's destiny this season, due to the calibre of the players he will be working with up front.
Wellbeck, van Persie, and Rooney will be working just as hard as Chicharito in order to produce some magic in front of the net.
This star-studded cast will definitely help and not hinder Chicharito. Working with the likes of van Persie will surely enhance his game and since there is healthy competition for a starting position, it will force him to work even harder.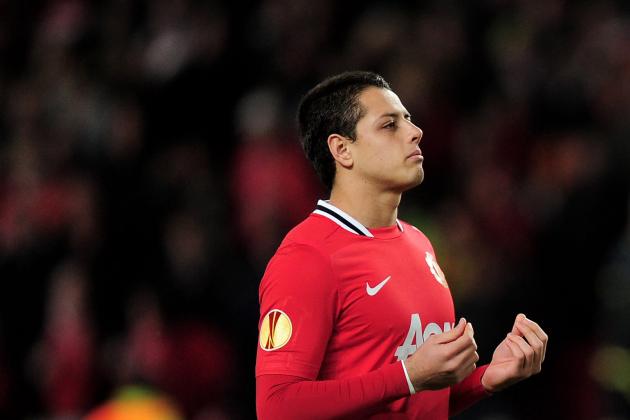 Jamie McDonald/Getty Images

Alex Ferguson is not the only one who was left feeling bitter after Man City's late success in the season which led them to win The Barclay's Premier League, leaving Man United in second place.
Chicharito will surely want to kiss the cup this year after narrowly losing out so late in the season.
There is no better way to get revenge than to perform on the pitch in the upcoming season and help the Red Devils to conquer the Citizens.
Sportal reported Chicharito to have said about the upcoming season, "One year at least, I want to win the league, I want to win the Champions League—we were so close in my first year—and I want to win the FA Cup."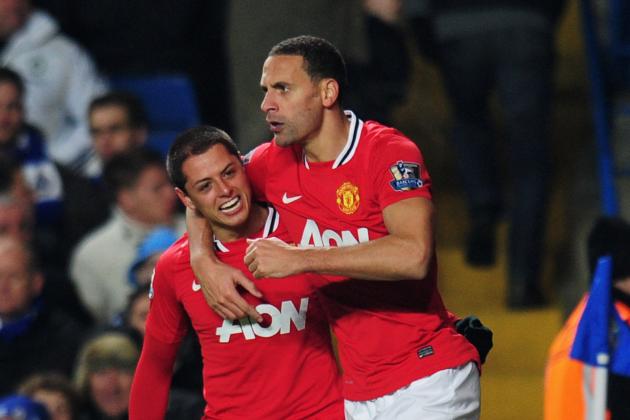 Shaun Botterill/Getty Images

Sometimes world class strikers are known for their selfish ploys in order to gain recognition, however this is not true of Javier Hernandez.
Hernandez is not as interested in his own success as he is of the Red Devils success.
Scoring goals for United is definitely a priority, but Sportal India reported Hernandez to have said, "If I have a season where I play a lot but didn't score one goal, but I can lift those trophies, I will be the happiest man in the world."