Chelsea Transfer: Comparing Tony Jantschke to Cesar Azpilicueta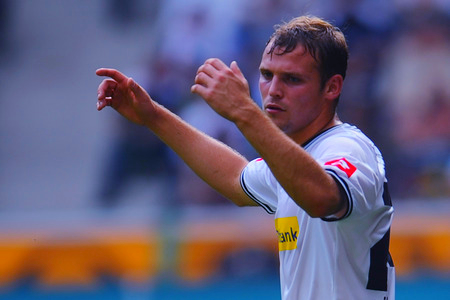 Dennis Grombkowski/Bongarts/Getty Images
César Azpilicueta will join Chelsea for £7.9 million, according to Wayne Veysey at goal.com.
A few weeks ago, Dominic Fifield at guardian.co.uk reported that Chelsea and Marseille were in talks to sign Azpilicueta.
What about Borussia Mönchengladbach's Tony Jantschke? He's the same age as Azpilicueta and arguably a better player right now.
This article will compare Azpilicueta to Jantschke, and offer a conclusion on whether or not Chelsea are making a good decision.
Begin Slideshow

»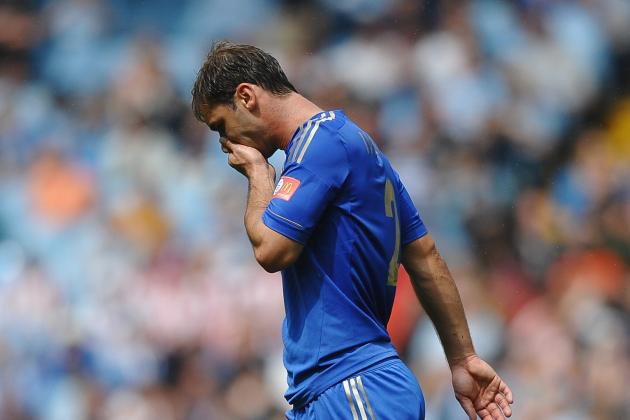 Laurence Griffiths/Getty Images

Chelsea are looking to sign a right-back because Roberto Di Matteo has no depth in that position.
Should Branislav Ivanović succumb to injury (again), it remains to be seen if Paulo Ferreira is good enough to start an extended batch of games.
If both Ivanović and Ferreira are out, who plays at right-back? Ramires?
Injury aside, Ivanović's discipline has been wayward of late.
He infamously missed last season's UEFA Champions League final after being booked in the semi-final second leg for scuffing the penalty spot.
At the time, what seemed an innocuous act had far-reaching ramifications because Lionel Messi inexplicably failed to score from 12 yards out.
If Ivanović knew one more yellow card meant being suspended for the final, he probably wouldn't have attempted such a desperate act. In hindsight, it was an act which helped Chelsea overcome Barcelona.
Then, there was the Serbian's three-game suspension for striking Shaun Maloney.
In the Community Shield loss to Manchester City, Ivanović was sent off for a tackle on Aleksandar Kolarov that looked worse on replay.
Chelsea are fortunate that the FA doesn't categorise the Community Shield as a "competitive first team fixture".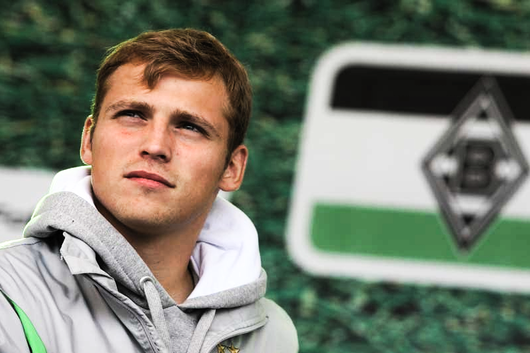 Photo: borussia.de
Tony Jantschke, 5'10" (1.77m), 159 lbs (72 kg), Age: 22

César Azpilicueta, 5'10" (1.78m), 154 lbs (70 kg), Age: 22

Both right-backs are defensive-orientated and don't have any distinguishable attacking traits.
Jantschke is a more accurate passer, he's a better tackler, has higher football IQ and is more consistent.
The upside of both players are quite high, especially in Azpilicueta's case after he showed world-class potential in a 3-0 win over Paris Saint-Germain.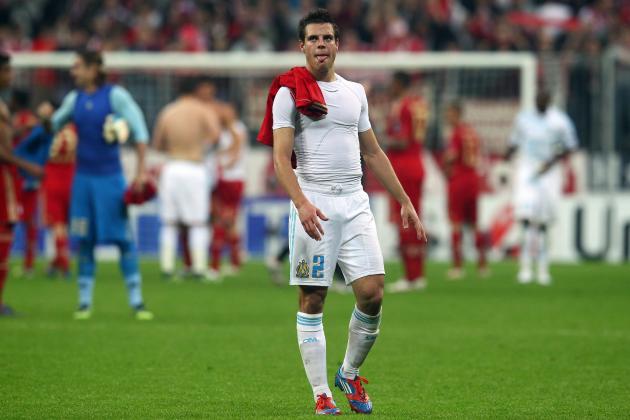 Martin Rose/Getty Images

When César Azpilicueta won back possession 18 times in a 3-0 win over Paris Saint-Germain, it was one of those performances which left you gobsmacked.
The problem with the Spaniard is he doesn't play with this intensity week in, week out. This leaves him susceptible to mediocre performances.
Tony Jantschke isn't going to wow you, but you'll notice his steady performances overtime.
| | | |
| --- | --- | --- |
| League Only (11-12) | Jantschke | Azpilicueta |
| Tackles Per Game | 3.5 | 2.4 |
| Tackles Per Foul | 3.2 | 2.3 |
| Interceptions Per Game | 2.8 | 2.7 |
| Pass % | 80.8 | 74.3 |
| Long Pass % | 73.1 | 43.4 |
| Crossing % | 23.3 | 21.3 |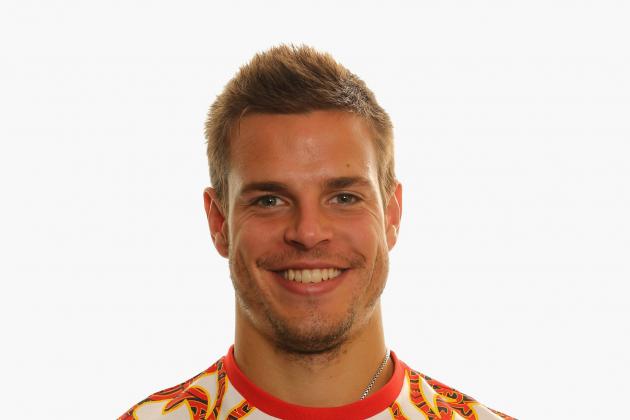 Jeff J Mitchell/Getty Images

What makes Tony Jantschke so impressive is that he has no defensive weaknesses.
He habitually forces opposing wingers away from goal. He consistently makes the right tackle at the right moment.
César Azpilicueta can be one of the most prolific ball-winners in Europe's elite leagues; however, he doesn't perform week in, week out.
Yes, the dominant Dante was Jantschke's teammate, but Azpilicueta had Nicolas N'Koulou.
Right now, Jantschke is a better player than Azpilicueta because the German has higher football IQ, which means more efficient and consistent performances.
If Chelsea do sign Azpilicueta, it's not like they're signing Gregory van der Wiel (who is terrible); they're signing an up and coming Spaniard who has the potential to grow into an elite right-back.
Talking about Borussia Mönchengladbach: they've built up a squad filled with exciting young talents: Marc-André ter Stegen (20), Jantschke (22), Álvaro Domínguez (23), Granit Xhaka (19), Yūki Ōtsu (22), Patrick Herrmann (21) and Luuk de Jong (21).
Please read Best-Value Forward Transfers This Summer
Follow @allanjiangLIVE

Connect with +allanjiang