Football Stadiums Around the World with the Best Fan Atmosphere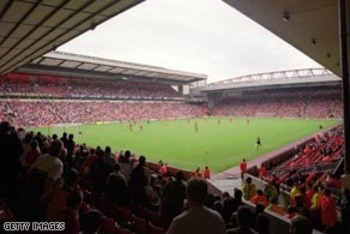 Photo courtesy of http://edition.cnn.com
World football has some fantastic stadiums throughout the world that have a great atmosphere thanks to the fans.
Stadiums with great fan atmosphere can be a treat for the home team and neutral visitors but a really intimidating prospect for opposing teams and their supporters.
This list isn't a ranking of these stadiums, nor does it include every single one, but it's a look at some stadiums in every corner of the globe that really have a great atmosphere thanks to the fans.
Here are some football stadiums around the world with the best fan atmosphere.
Celtic Park: Glasgow, Scotland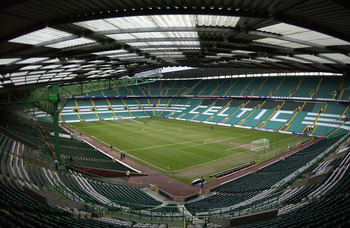 Jamie McDonald/Getty Images
Two great mangers, Sir Alex Ferguson and Arsene Wenger, have spoken about the great atmosphere at Celtic Park.
While those two experienced how things are on those special European nights, Celtic Park has a great mood on any given day and especially when Celtic plays Rangers.
De Kuip: Rotterdam, Netherlands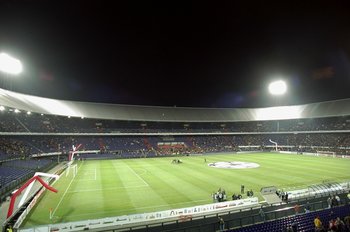 Tom Shaw/Getty Images
Home to Dutch club Feyenoord, De Kuip has one of the best atmosphere's in World football.
The way the stadium is designed puts the fans really close to the stadium and the Rotterdam fans cheer on their team with plenty of passion.
Camp Nou: Barcelona, Spain
Julian Finney/Getty Images
One of the biggest grounds in Europe and now home to the most creative brand of football on the planet besides that of the Spanish National team, Camp Nou is a breath-taking place to play.
When opponents come to play and Barcelona is in full-flow, the Catalan crowd can create a good atmosphere. That is especially the case in "El Clasico" games.
San Siro: Milan, Italy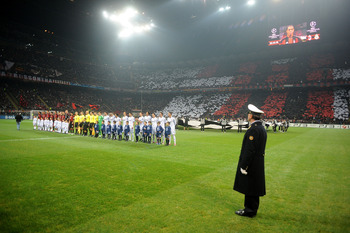 Massimo Cebrelli/Getty Images
Signal Iduna Park: Dortmund, Germany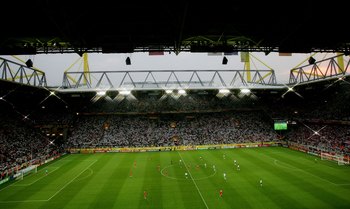 Laurence Griffiths/Getty Images
Dortmund fans have had a lot more to cheer about in recent years, but they've made the Westfalenstadion, officially Signal Iduna Park, one of Germany's and Europe's top stadiums in terms of atmosphere.
Stade Vélodrome: Marseille, France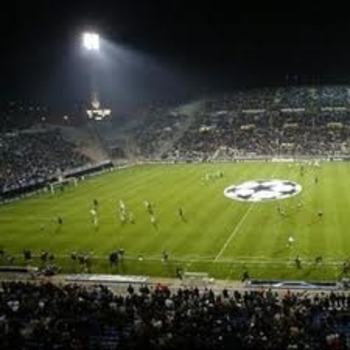 Photo courtesy of http://www.fifa.com
The Stade Velodrome is home to some of the most passionate fans in France. The fact that the spectators are quite close to the players on the field is a big reason why the atmosphere can be so great.
Türk Telekom Arena: Istanbul, Turkey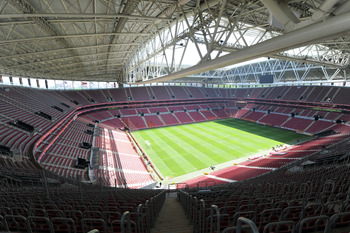 EuroFootball/Getty Images
Estadio Mestalla: Valencia, Spain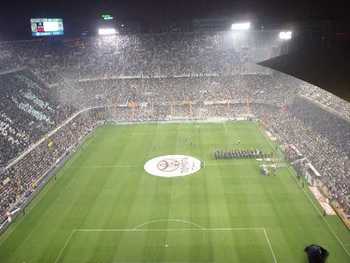 Photo courtesy of http://www.football-pictures.net
Estadio Mestalla is one of the toughest grounds to go to in Spain.
The atmosphere the fans create can propel Valencia players to some great results and the ambiance grows even more when La Liga top dogs Barcelona and Real Madrid come to the stadium.
Anfield: Liverpool, England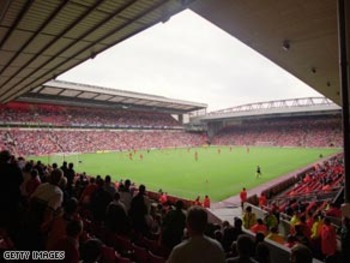 Photo of courtesy of http://edition.cnn.com
Game in and game out, Liverpool fans create a great atmosphere for their home team.
The singing of "You'll Never Walk Alone" and the passionate fans on the Kop End make it a really great ground to play in for the Reds but not so much for their opponents.
Estádio Do Maracanã: Rio De Janeiro, Brazil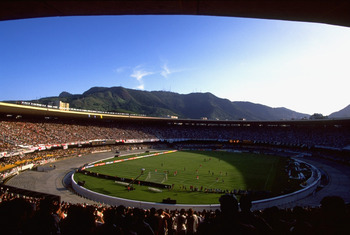 Tom Shaw/Getty Images
When the Brazilian National team or one of Rio De Janeiro's big clubs like Fluminense or Flamengo play there, the fans of football crazy Brazil can create a great atmosphere.
La Bombonera: Buenos Aires, Argentina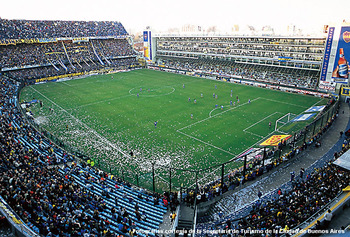 Photo courtesy of http://www.ifsshargentina2016.com
"La Bombonera" is the home of Boca Juniors and is well known for its unique structure which helps provide the great fan atmosphere within the stadium.
When there are over 40,000 extremely passionate Boca Juniors fans, the stadium can be a really intimidating place for opponents.
Estadio Centenario: Montevideo, Uruguay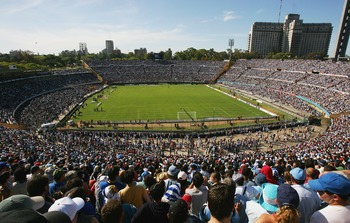 Robert Cianflone/Getty Images
Estadio Centenario is one of the most historic stadiums in football.
When the Uruguayan National team plays there, it's a great atmosphere and it's also home to the occasional game for top Uruguayan club Penarol.
Estadio Azteca: Mexico City, Mexico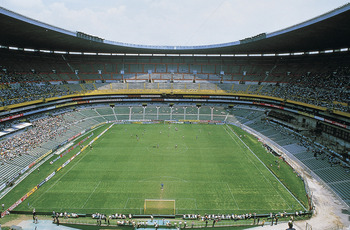 David Cannon/Getty Images
Opponents already have to deal with a change in altitude when they face Club America or the Mexican National team at the "Azteca" and a great atmosphere created by the home fans doesn't help things.
CenturyLink Field: Seattle, Washington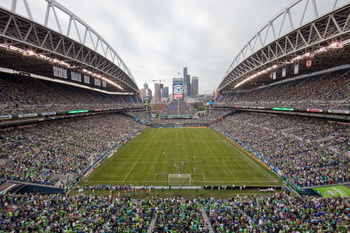 Otto Greule Jr/Getty Images
Yes, to non-MLS fans this may seem like a joke but remember we are just trotting the globe looking at some of the stadiums with the best fan atmosphere. CenturyLink Field, home to the Seattle Sounders, fits in here.
Ever since they arrived in the MLS, the Seattle Sounders fans have created one of the best atmospheres in the league. The fact that they have impressed David Beckham, a man who has played in his share of stadiums with great atmospheres, says a lot.
Azadi Stadium: Tehran, Iran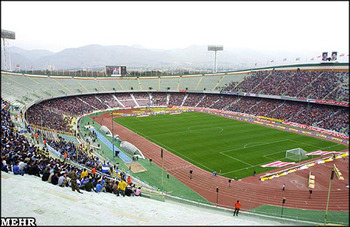 Photo courtesy of http://www.payvand.com
Azadi Stadium is one of the biggest in world football and considered the most intimidating Asian stadium thanks to the atmosphere the fans create.
Keep Reading