Norwich City: 10 Reasons the Canaries Will Have Another Great Season in the EPL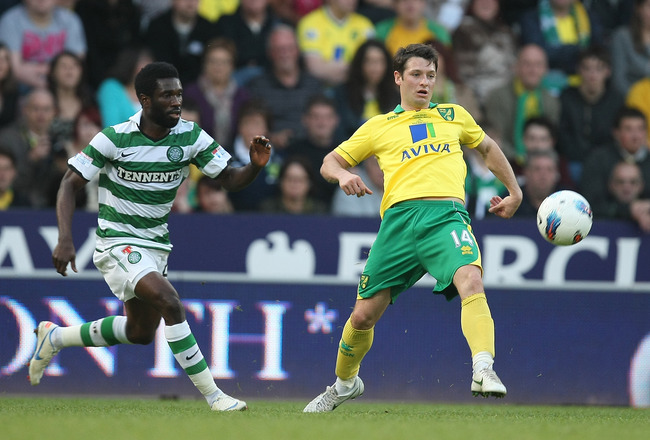 Pete Norton/Getty Images
So, preseason has now begun and we are all gearing up to the start of the Premier League season. Some of the so-called experts are predicting a tough season for Norwich based on some very light reasoning.
Second seasons are always difficult and Paul Lambert has now left. But I can assure you, Norwich fans everywhere are expecting another great season and there are plenty of reasons for Canaries fans to feel positive.
Chris Hughton Is a Quality Manager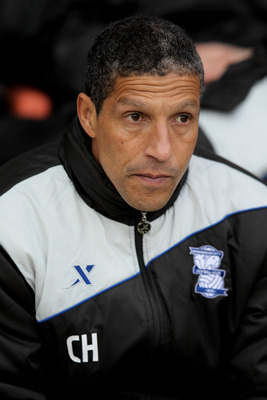 Mark Thompson/Getty Images
Yes, Paul Lambert has now been appointed as Aston Villa's new manager. But Norwich City have also moved on and acquired another fantastic manager with the minimum of fuss. Chris Hughton is the man in the hot seat now and Lambert is now part of the club's history.
It amazes me how quickly the media has learned about Paul Lambert. At the start of last season no one knew anything about him, but now it's all about what a fantastic appointment Aston Villa have made.
People also have very short memories about Chris Hughton. He was doing a fine job in the Premier League with Newcastle United in the 2010-11 season until he was harshly sacked. Hughton will do a fine job for Norwich, and his previous top-flight experience can only be a good thing.
Team Strengthening Is Ongoing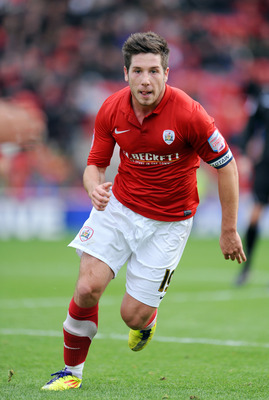 Clint Hughes/Getty Images
Norwich City are determined to keep moving and keep progressing as a football club. Last season's squad did a fantastic job, but fresh blood is certainly needed as Chris Hughton creates his Norwich City.
That process began with the signings of Jacob Butterfield from Barnsley and Steven Whittaker from the club formally know as Rangers. We also know that negotiations are ongoing with Leeds United to secure the signing of Robert Snodgrass.
Continuity Is Also Important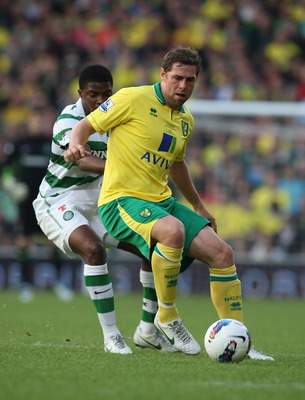 Pete Norton/Getty Images
One of the first things that Chris Hughton did when he came in was offer new contracts to some of his key players. John Ruddy, Russell Martin and Andrew Surman all signed new long-term deals, but it was the deal to Grant Holt that was his most significant step (h/t Mail Online).
There is no doubt Norwich will need a mixture of the stars of last season and new signings to blend in order to have another successful season.
The Club Needs to Progress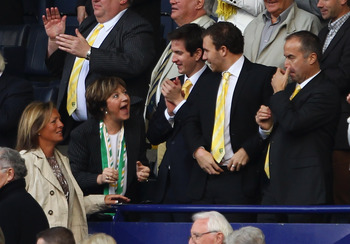 Clive Brunskill/Getty Images
The club needs to remain in the Premier League to progress toward being a self-sufficient football club. Norwich doesn't have a rich billionaire, so the club needs to generate its own income to be able to compete with other clubs.
Remaining in the top flight is crucial to this and the board will be keen to give Chris Hughton decent funds to make that happen.
Carrow Road Needs to Be Expanded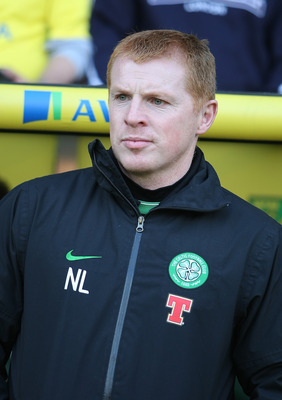 Pete Norton/Getty Images
Anyone who is not a season ticket holder will have had real difficulty getting a seat for a game last season, especially against one of the big Premier League clubs. There are certainly plans and ambitions to expand Carrow Road (via David Freezer of Norwich Evening News 24).
But the club needs to stay in the Premier League to make that happen, so that is another reason to have another good season.
The Fans Expect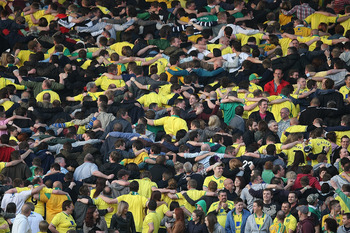 Pete Norton/Getty Images
Although there will always be a select few fans who will be naturally negative, the vast majority of Norwich fans feel very positive about the season ahead. Amazing, really, because the media make it look like it's all doom and gloom now Lambert has left.
But this is not the case—everyone is looking forward to the new season and very excited to see what Chris Hughton can do for Norwich City.
The Role the Squad Has Played in the Last Three Seasons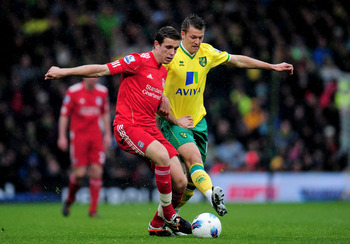 Jamie McDonald/Getty Images
On of the main reasons that Norwich have had such a successful three seasons is due to keeping the squad together. Obviously, the squad has changed a bit from what it was in League One, but players have left because we didn't need them anymore.
The star players from last season are still here, and this will play a very important part in the club's continued success.
A More Settled Squad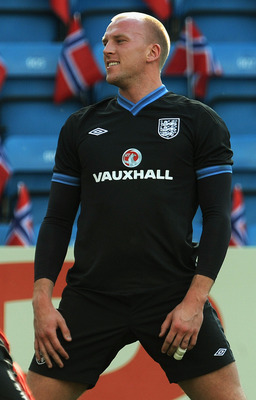 Michael Regan/Getty Images
I think many Norwich fans were getting a bit annoyed by Lambert's constant tinkering at the end of last season. Hopefully Hughton will play with a more settled side and have players that he regards as crucial within his team.
This would benefit Norwich and please the fans as well.
A More Balanced Season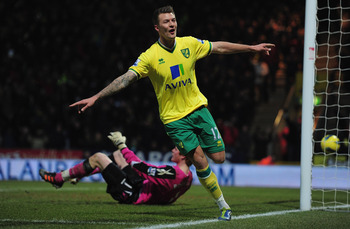 Jamie McDonald/Getty Images
Last season enjoyed a very good first half of the season, but a relatively poor second half. This is one of the reasons: I question those who claim Chris Hughton can't better Paul Lambert's performance from last season.
In any case, I hope Hughton can keep the form going if Norwich were to start strongly next season.
Team Spirit and Style of Play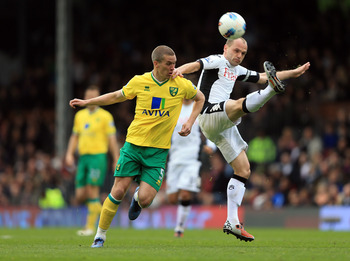 Clive Rose/Getty Images
Norwich City's achievements over the last three seasons have been nothing short of amazing. But it has also been the way the Canaries have gone about it. Late goals, togetherness and exciting attacking football has made things so enjoyable.
Hopefully under Hughton Norwich City can keep doing these things, and I see no reason why this won't happen.
Keep Reading