Great Britain Olympic Soccer Team: Starting XI Options for Stuart Pearce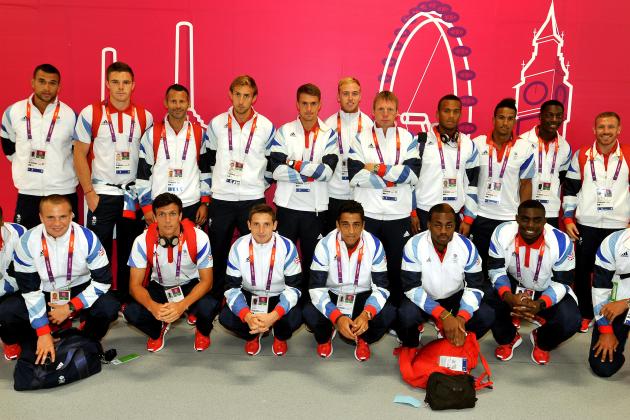 WPA Pool/Getty Images

Stuart Pearce's men will kick off against Senegal on Thursday having not yet won a match whilst playing as a collective unit.
Last Friday's friendly against Brazil revealed with startling clarity the difficulty that awaits the first British team to play since 1971.
There was a clear lack of cohesion within all ranks of the squad. The defence was poorly organised, no one led the midfield and the attacking play was virtually non-existent.
These are all challenges that Stuart Pearce's men must conquer against Senegal on Thursday.
One of the key reasons why Brazil were a class above Britain was due to the fact that the Brazilians have grown accustomed to playing amongst one another. Team GB, on the other hand, is a mishmash of Premier League hopefuls, most of whom have struggled to break into their team's starting eleven.
This does not mean that Stuart Pearce is without options come kick off against Senegal. There is enough depth within the team to play a number of different systems, all of which will be discussed in the next few slides….
Begin Slideshow

»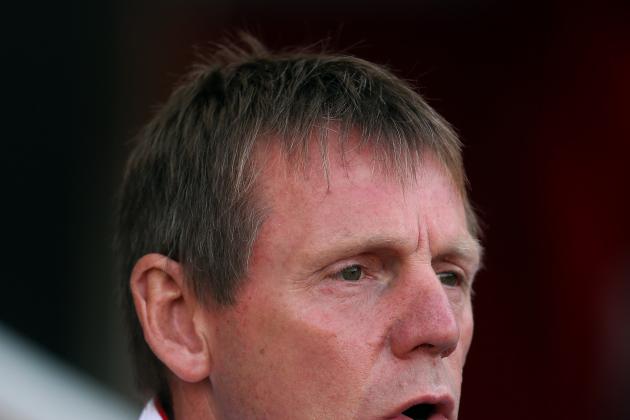 Julian Finney/Getty Images

Roy Hodgson's brief tenure as England manager has so far suggested that he is hoping to build his team from the back.
That is not the right option for Stuart Pearce.
The best players in the GB squad are all suited to an attacking style of play: Ryan Giggs, Craig Bellamy, Aaron Ramsey, Daniel Sturridge and Micah Richards. Do you really want to restrict their attacking flair by playing them in a rigid structure?
Brazilian forwards Neymar and Hulk had a field day against Stuart Pearce's men; Cavani and Suarez will too if Team GB play the same system.
More fluidity is needed, and with Senegal missing Demba Ba and Papiss Cisse, what better opportunity to have a go, even if it means risking getting caught on the counter?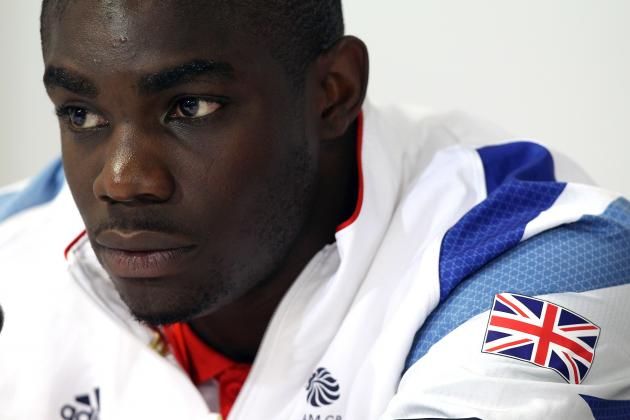 Jan Kruger/Getty Images

This one really isn't an option. It's compulsory.
Micah Richards was arguably the best right back in the Premier League last season despite his disappointing finish to the season.
By playing Richards wide, not only will Pearce gain width, but also genuine pace and a huge physical presence. The 24-year-old Manchester City defender received continuous praise for his marauding runs into his opponent's penalty box and, although his end product sometimes falls a little short, will create goal scoring opportunities for Team GB.
Ryan Bertrand, on the other hand, is one of Chelsea's most promising prospects and a Champions League winner.
Although he has spent much of his career in the lower tiers of English football, last season was the 22-year-old's coming of age. He is quick and, with an FA Cup and European Championship in his trophy cabinet, is undoubtedly England's best young left back.
Why then did Stuart Pearce think it appropriate to play Bertrand on the right and Richards in the heart of defence?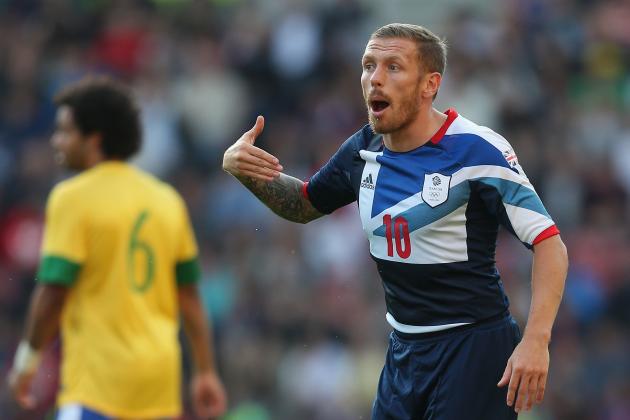 Julian Finney/Getty Images

The greatest moment of Danny Rose's career was a thunderous strike in his Premier League debut against Arsenal. The goal was so impressive it was voted by Sky Sports as the goal of the 2009-10 season.
Since then, the Leeds United academy graduate has struggled to cement a place in the Tottenham starting 11. With Gareth Bale playing in the same position, you could perhaps understand why.
A lack of first team appearances in domestic football has not convinced Stuart Pearce to remove his faith in the 22-year-old; Rose has 21 appearances for the England under 21s, scoring three goals.
Despite this, there are better options available in the team. Craig Bellamy is one of the strongest players in the Team GB squad and is best suited to playing on the left wing.
To win a major championship, you need to play to the strengths of your best players, and an on-song Craig Bellamy will not only create goal scoring opportunities, but also intimidate less experienced opponents.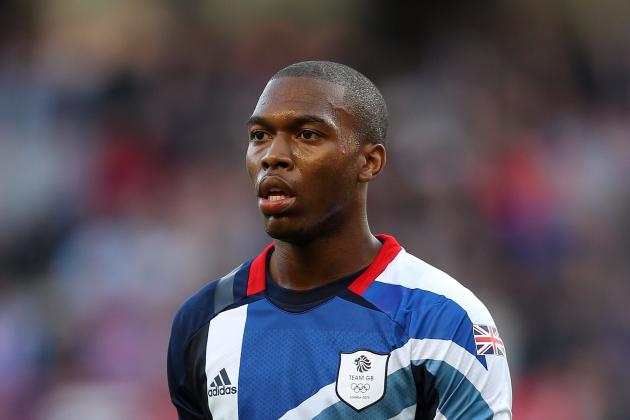 Julian Finney/Getty Images

Daniel Sturridge wants to play as a centre forward, which is fine, but for two key problems:
He did not see enough of the ball against Brazil, and his finesse in front of goal is not always reliable.
Sturridge has pace and confidence in abundance but these attributes can only be utilised when he is on the ball. The best way for him to get possession is to play him wide.
Playing Sturridge wide will stretch Senegal's inexperienced back four and should create openings in the heart of midfield for Aaron Ramsey and Joe Allen to make piercing runs into the African team's penalty area.
It will also give Sturridge the chance to get on the ball much earlier and allow him to use his individual quality to take on opponents and remove them from the game.
Last season at Chelsea, he has shown that he does have a tendency to drift into a more central position, which is fine. Giggs and Bellamy are both experienced enough to cover his position.
Further to this, his off-ball movement is not yet good enough to play as a loan striker.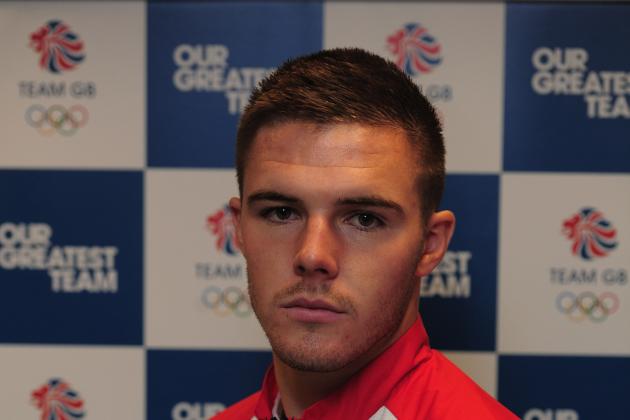 Jamie McDonald/Getty Images

Like the first slide, this isn't really an option. It's compulsory.
Jason Steele endured a poor first-half display against Brazil despite playing at his home stadium. He failed to control his box and found himself woefully out of position after 10 minutes, which almost allowed Neymar to open the scoring. In fact, Neymar should have opened the scoring.
Sandro's header to opening the scoring was a weak goal to concede, although that was as much down to poor defending as it was a goalkeeping error.
Jack Butland's second-half performance was the complete reverse. The Birmingham shot stopper was cool, calm and composed throughout the 45 minutes. He organised the defence well and pulled off several quality saves to keep the game at 0-0.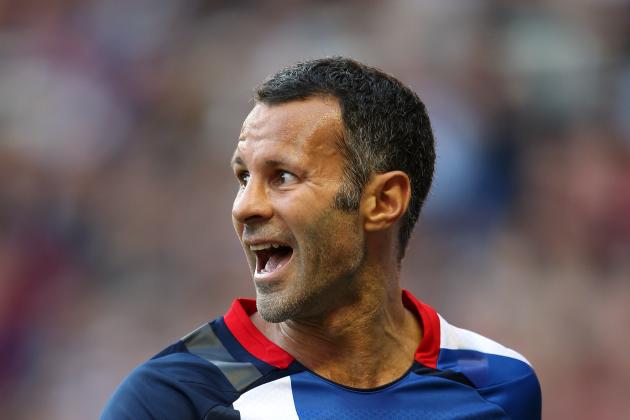 Julian Finney/Getty Images

Stuart Pearce started with this formation against Brazil and, based upon his tenure with the England under 21s, is his preferred system of play.
Playing this system suits both fullbacks; it will allow Richards and Bertrand to utilise their natural pace and charge forward as often as possible. Their style of play should complement the roles which will be played by Bellamy and Sturridge further up the field.
Playing Giggs in a more central but attack-oriented role should also compliment his style of play. With the 38-year-old's experience, he will be able to switch positions with any of Britain's other midfielders and dictate the pace of the attack. He is best known for playing wide, but has shown in recent seasons that he can occupy a deep role in the heart of midfield.
A 4-2-3-1 will also allow Aaron Ramsey and Joe Allen to get forward while at the same time, not leaving the defence overly exposed. Tomkins and Caulker have little experience playing together at the back, which adds to the importance of not leaving the heart of the pitch overly exposed; hence why two box-to-box midfielders should be played, instead of one
Butland
Richards Tomkins Caulker Bertrand
Ramsey Allen
Sturridge Giggs Bellamy
Sordell
This formation may seem a no-brainer, but other options are available….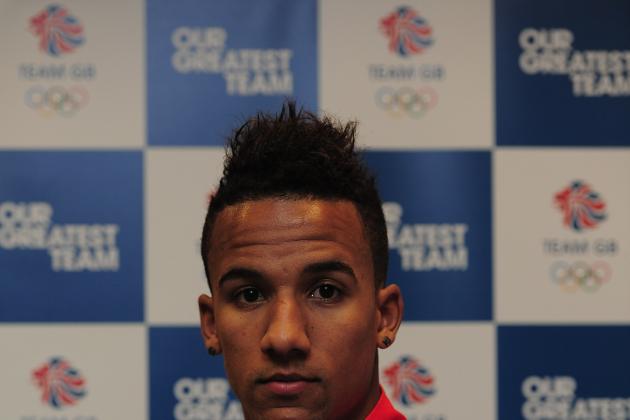 Jamie McDonald/Getty Images

This one will be difficult given Team GB's lack of firepower upfront, but it will be a much more solid unit in defence.
The system would naturally be less fluid than the 4-2-3-1 discussed on the previous slide, making it much more difficult for Senegal to break down Stuart Pearce's men.
The natural width that comes from Richards and Bertrand will still be there and will be strengthened by Sinclair and Giggs further up the pitch.
Bellamy has shown in the past that he is well-accomplished when it comes to playing a second striker role, but question marks remain over whether Daniel Sturridge is good enough to spearhead the attack.
Butland
Richards Caulker Tomkins Bertrand
Sinclair Ramsey Cleverley Giggs
Bellamy
Sturridge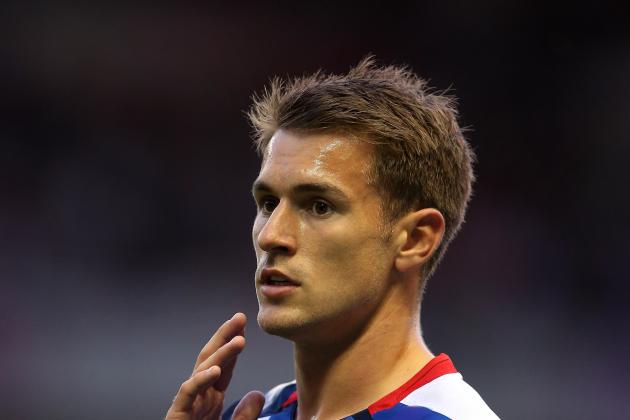 Julian Finney/Getty Images

On paper, this looks like a solid unit, but a lot of pressure will be on Richards and Bertrand to get forward regularly, which will leave the nation's wings exposed to a potential counter attack.
Both Bellamy and Sinclair are capable of dropping back and forming a five-man midfield, but this versatility would not necessary be to Team GB's benefit; it would involve leaving Daniel Sturridge up front without any real support.
Butland
Richards Caulker Tomkins Bertrand
Ramsey Cleverley Giggs
Sinclair Sturridge Bellamy
I would love to know your thoughts on Team GB's upcoming game.
What's your first choice starting 11?
What formation should Great Britain play?
How will Stuart Pearce's men fair against Senegal?
How well can Team GB do in the tournament?