Arsenal Transfers: 5 Realistic Ways Arsene Wenger Could Spend RVP Transfer Money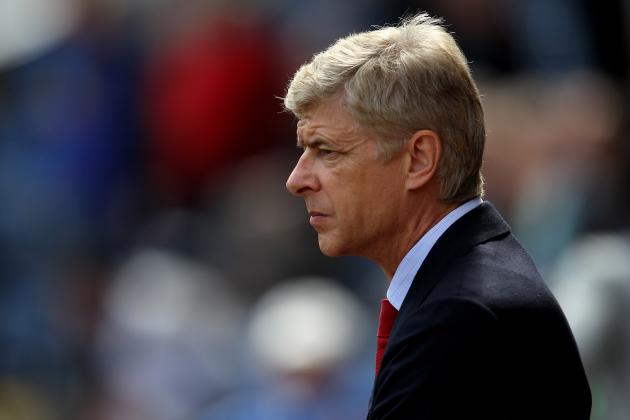 Alex Livesey/Getty Images

From the moment the final whistle of the final game of the season is blown, we Arsenal fans are immediately assaulted by imperatives. It can get quite annoying. So-and-so must do this. Wenger has to sign such and such a player. Failure to do so will be catastrophic.
I don't like words like "must" being used in the titles of articles that speculate on transfers because it implies that the writer understands the needs of the club better than the manager does. We—that is, the writers—don't. We can't. It's not our job to run a football club. It's the manager's.
What we can do—and what we are obliged to do as analysts—is look at the available data and form opinions based on that data.
So, let's jump into the deep end.
At the moment, we know that Robin Van Persie will probably be sold by Arsenal before the team leaves for their tour of Asia. At this point in his transfer saga, Van Persie would presumably fetch a price of around £20-25 million.
We know that Arsenal is in a comfortable financial position, and therefore that the money from any such sale would in all likelihood be made available to Arsene Wenger to strengthen what is already a relatively deep team.
Despite this depth, we also know that there are areas of Arsenal's squad that need strengthening in order for them to compete with teams like City and Chelsea. In my own humble opinion (which I will back up, for those quick-witted enough to raise the cry of "hypocrite!"), these areas, in no particular order of urgency, are as follows:
Cover for right-back, in case the unlucky Sagna carks it midseason.
A quick and creative central attacking midfielder/deep lying striker with vision, passing and dribbling skills and the ability to chip in with goals. A Bergkamp, if you will.
A central defender, to cover for the almost-guaranteed injury that will befall one of Koscielny, Vermaelen, or Mertesacker.
A striker in the mould of our departing Dutchman, whose strengths lie in touch, passing, creativity, shooting prowess from any area of the field and intelligence.
In saying this, we also know that Arsene Wenger has his own way of doing things, and he will never depart from that method. We won't see Messi or Hulk or Neymar on their way to Arsenal in the near future. Not unless Wenger takes off his Arsene Wenger mask to reveal that he is, in fact, the wretched lovechild of Jose Mourinho and Roman Abramovich.
If Van Persie is indeed sold before the closing of the summer transfer window, here are five players which I feel will best fulfill the needs of the team, while remaining as realistic as possible in terms of who Arsene would actually consider buying with that money.
Hence, the players are a combination of young, technically sound, versatile, cheap, and—naturally French.
I did not put anyone on here that Arsenal haven't already been linked to. "Could" is a very broad term, and so I had to narrow it down somehow.
I won't say Arsenal must sign these players. But it would definitely make sense if they did.
Begin Slideshow

»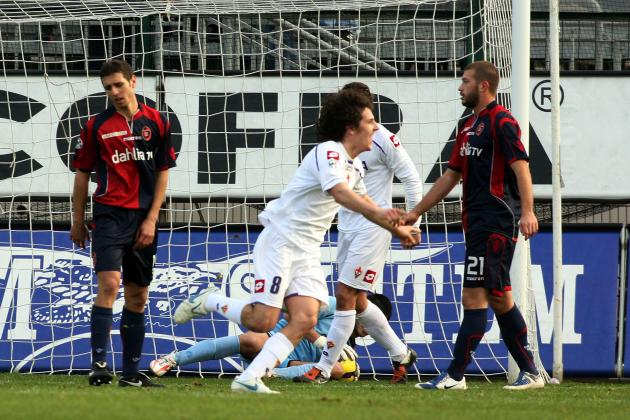 Enrico Locci/Getty Images

Club: Fiorentina
Approximate Fee: £20 million
If there's any player that fits the model of a Wenger project to a tee, it's Fiorentina's Montenegrin striker Stevan Jovetic.
He possesses an exceptional touch, excellent dribbling skills, a powerful shot and the ability to curl the ball. He is fundamentally a technical player, in a similar vein to our enigmatic Dutchman, but a quick glance at any highlights package reveals more of a willingness to ride challenges and get stuck in order to create space for himself and his teammates.
He does not play with the grace or, I daresay, the sexiness that Van Persie brings to the table, but in all honesty not many players do, and Van Persie's style is doubtlessly accentuated by his flawless cheekbone structure.
What Jovetic has that sets him apart—and incidentally what Robert Pires had that set him apart at Arsenal—is a remarkably mature understanding of the value of space. Here's an example:
I am, admittedly, no Serie A expert, but Jovetic's last season with Fiorentina showed one feature I found to be common to many of the goals that he scored: taking the ball relatively deep on the attacking left side of the 18-yard box, creating space for himself, and opening up his body to curl the ball into the top right-hand corner of the goal—similar to what Pires would do in scoring his wonder goals for Arsenal.
To do this, he employs a distinct technique: When confronted by a defender, Jovetic uses the outside of his right foot to knock the ball past his defender and into space. With the ball slowing down on the ground, and with his man beaten, the Montenegrin has the option of taking the ball further into space, using his passing skills to bring his teammates into play, or—if he is close enough to goal—using the angle he has created for himself to wrap his right foot around the ball and curl it into the right-hand corner.
With Jovetic's dribbling skills, first touch, and excellent technique, this style of attacking play is very difficult to counter and will likely not be impeded by the increased physicality of the English game.
However, Jovetic also presents a potential problem because his purchase would be to replace Van Persie, and similar though his skill set might be to RVP's, his style of play is inherently different.
The Dutchman's game is probably one of the most pure and complete of any striker I have seen play. He can pass, shoot, hold up the ball, bring others into play, find space for himself and create space for others. Van Persie is something of a synthesized striker, possessing the technical attributes of a Del Piero-esque trequartista and blending them with the predatory instincts of an invigorated Torres, the threat from distance of a Lampard and a distinctive, refined mongrel mentality probably most similar to that of Francesco Totti.
The purchase of Jovetic would thus necessitate something of a tactical change for Wenger. As far as Arsenal's gameplay goes, he would likely be most effective in the False 11 role – playing as something of an inside forward on the left-hand side cutting towards the centre, something similar to what Franck Ribery does for Bayern Munich—with Podolski and/or Giroud as the advanced lone striker.
Alternatively, Jovetic could play as something of a Bergkamp behind Giroud or Walcott up top (call me crazy [maybe] but I think Walcott will be used more in a striking role next season). This would utilize his very complete attacking game to great effect: providing a threat from distance, a intelligent late arriver in the box who possesses a fabulous shot, assists and—if all else fails—someone to take defenders away from the team's dedicated finishers, Podolski and Giroud, both of whom appear to be at their best when they have space.
Regardless, Jovetic would add a lot to Arsenal, and would continue what I see as being an intriguing trend on Wenger's behalf of acquiring attacking players who can play in multiple positions. With the wealth of attacking talent they would have in their ranks, attempting to predict Arsenal's tactics would be like nailing the proverbial Jell-O to a wall.
And remember, he's only 22. Van Persie was 21 when he came to the Gunners, and Jovetic has shown more ability than Van Persie did at this age.
Wenger can do wonderful, wonderful things to players entering the prime of their careers, and they in turn can do wonderful things for Arsenal.
Jovetic would, if not break, certainly crack the bank at £20 million.
But he could be a buy on par with the purchase of Bergkamp. And, back when £5 million was £20 million today, we forked out £7.5 million of blood, sweat and dirt for what proved to be one of the greatest players in our club's long and illustrious history.
It might go against Wenger's grain, but if £20 million buys ten years of what Jovetic has already shown himself capable of, hand me the chequebook, Jeeves.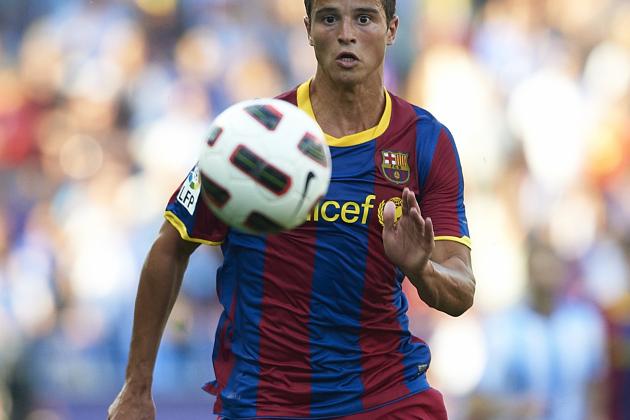 Manuel Queimadelos Alonso/Getty Images

Club: Barcelona
Approximate Fee: £4-5 million
In this fabulous article, the ineffable I.J. Yarison outlines how vital it is to Arsenal's current style of play that they have what is called a CAM: a central attacking midfielder to play in the space between the central midfielders—presumably Song and Wilshere—but behind the lone striker that Wenger uses.
The article goes on to highlight the fact that, obviously, different styles of player can accommodate this position to the same degree of effectiveness. You can have a dribbler playing there, a la Messi, a passer such as Modric or Fabregas and a shooter and goalscorer, like how Totti was used by Fabio Capello in Roma's Scudetto-winning team of 2001.
There are many players around the world who would excel in this role at Arsenal, but few of them are available, and even fewer are available at a realistic price.
Ibrahim Afellay, by happy coincidence, is one of them.
Now, Afellay is a dribbling attacking midfielder, let's get that out of the way first. He possesses very good passing skills, has a nice touch, and given an open sight from 30 yards he'll put the ball in the back of the net faster than you can say Klaas-Jan Huntelaar, but by and large he is a player who thrives when the ball is at his feet.
He is also damn quick. One is loath to say it, but his style of play is relatively similar to that of Samir Nasri: He's direct, he beats his man, he's a good passer, and he speeds the game up when he is on the field.
Nasri was actually very rarely deployed in the CAM position by Arsene Wenger during his ill-fated time at the Emirates because that position was already occupied by Cesc Fabregas, and therefore Nasri was utilized more as a wide midfielder on the left-hand side, making runs for Fabregas's angled through balls and dribbling at his man to cause confusion in the box.
However, on those rare occasions that Nasri was played here, he showed it was his best position.
Afellay would add speed and creativity to Arsenal's attack. Most importantly, he would be a very good player and very close to the peak of his career, in a position where Arsenal clearly and distinctly lacks what Wenger calls "quality".
Passable though Tomas Rosicky and Aaron Ramsey are, they are far, far from the quality players that Arsenal's rivals fill this essential position with: I hate to say it, but Shinji Kagawa, Eden Hazard, Sergio Aguero, Juan Mata, Lionel Messi, Mesut Ozil...Tomas Rosicky? Maybe in his peak. But not today.
Afellay might not quite be at the levels of the aforementioned superstars—at least not in reputation—but that is largely due to the lack of opportunity he has had at Barcelona.
The Catalan club has a wealth of players who can fill this CAM role. But the idea that a team with the attacking depth of Barcelona considers Afellay to be of a quality to provide backup for players like Messi and Iniesta speaks volumes of the Dutchman's ability and potential.
Wenger has a wonderful track record with Dutch players, and it is possibly because they are brought up with a similar attacking-minded style as that which Wenger perpetuates.
The past successes Wenger has had with Nasri in this position, combined with Affelay's undoubted quality and the unfeasibly low price placed on his signature mean that, in my own opinion (which, I realize, I principally scorned at the start of this article) Wenger should waste no time in signing Afellay.
He's only 26, and he sees that he probably doesn't have much of a future at Barca. Arsenal have been after him for some time, according to reports. And if we can secure third place with—all due respect to the Czech—a sub-par player in a vital attacking position, imagine what we could do with Afellay's skill dancing in the floodlight with Giroud's strength, Walcott's pace, Podolski's finishing, Gervinho's well-roundedness and versatility and Ox's explosiveness and drive?
Much, my ruggedly handsome, intelligent, sophisticated Arsenal-worshipping reader. We could do much—the key word, of course, being could. But could is infinitely better than "couldn't".
And without a key man in this position, we really couldn't.
P.S., not to get your hopes up, I care about you too much. But read this.
Club: Montpellier
Approximate Fee: Speculated at £7 million, contract runs until 2013
Now, I don't actually know much about this guy, but what I do know about him and what I do know about Arsenal indicate that this Frenchman's multi-syllabic name could add something we have desperately been lacking to Arsenal's team-sheet next season: defensive depth.
So, let's look at the Arsenal's back line, and let's start from the left, because I'm left-handed and because I say so:
Kieran Gibbs is a fantastic prospect. He may be injury-prone, but he's a quick, well-balanced wing-back with a good cross, a nice touch for a defender and a solid tackle. Barring injuries, he will be Arsenal's first-choice left-back next season.
Andre Santos is decent cover for Gibbs, but he is a significantly more attacking-minded player than the young Englishman. He lacks Gibbs' pace and defensive discipline, and though his attacking prowess makes up for this slightly, he is decidedly second-choice.
Thomas Vermaelen and Laurent Koscielny have evolved in the centre of Arsenal's defense to the point where they can be uttered in the same breath as a fully-fit Vidic and Ferdinand as one of the best central defensive pairings in the Premier League. Per Mertesacker, the towering German, is a world-class backup/rotation option with these two, and Johan Djourou, ignoring his performances at the unnatural position of right-back, is probably the best fourth-choice central defender in the EPL.
Bacary Sagna is the best right-back in the Premier League, and possibly the world when you consider his calm in the midst of the storm that Arsenal has occasionally used since he joined the Gunners.
However, citing Carl Jenkinson or Francis Coquelin as being passable deputies for their first-choice right-back is, for a team like Arsenal, unacceptable.
Now, the point of this preamble is to look at injuries. So let's take a look at injuries. But get ready to balk.
In the year since he joined Arsenal, Per Mertesacker has been collectively injured for three months.
In three years, Thomas Vermaelen has been collectively injured for between ten and eleven months.
In one year Andre Santos has been injured for three months, Bacary Sagna for approximately one year out of five and Kieran Gibbs, remarkably, for about eleven months of his four-year Arsenal first-team career.
I know. That is desperately unlucky. But the only constant in Arsenal's back line has been Laurent Koscielny, and the Frenchman has only recently started to show the quality that saw Wenger fork out £8.5 million for.
Arsenal's Achilles Heel last season, and for some time now, has been a leaky defense, and that leaky defense has been caused both by a plethora of injuries to Arsene's first-choice defenders and a woeful lack of adequate cover for those positions.
The Gunners' lack of defensive depth was most painfully showcased against Manchester United early in the season, when a crippled Arsenal was forced to play the promising 20 year-old defensive midfielder Francis Coquelin at right-back.
The red-and-white lost. 8-2.
Now, allow us to segue to Mbiwa.
The Frenchman is 23 years old, so he is of an appropriate age—he would grow with the team, most of whom are of a similar or younger age.
He is French, and Wenger loves French players. (I'm not ignorant to the point that I genuinely think this will be a factor, but it kind of is: Many players in the Arsenal squad are French or speak French, and Arsenal's footballing style is a hybrid which undoubtedly incorporates French elements).
He is the captain of current Ligue 1 champions Montpellier, and by virtue of that connection, he already has a connection with Arsenal's most recent acquisition, Olivier Giroud, Montpellier's spearhead last season.
Most importantly, Mbiwa is a strong, physical central defender who can play anywhere along the back line. I know it is a depressing mindset to go into a season with—that the one certainty is that we will be forced to deal with injuries. But it is a reality, and especially so when you consider the shocking injury statistics above.
There will be injuries, and odds-on they'll be in the back line, and when Arsenal's back line is stretched it leaks like a baby whose nappy was last changed by a five-year-old.
He wouldn't be too expensive. And though Mbiwa may lack the attacking prowess of Sagna and Gibbs, you can't expect your backup full-back to fulfill the collective duties of your first-choice full-backs to a tee. That's just silly.
Take a look at this video. See how composed Mbiwa is on the ball, neutralizing attacks, always seeming to have time on his hands.
And—bonus!— he has expressed interest, not only in the Premier League, but specifically in Arsenal (albeit in passing).
Now, this article is about who Arsenal could spend their Van Persie money on—not on whom they might or will. Purchasing Mbiwa would add another dimension to the Gunners' back line and would allow Wenger to build on the solid defensive foundation that gave him so much success in 2003-04 and would do so cheaply and consistently with his transfer policy.
Odds are it won't happen. But would you ever bet against Wenger buying a semi-unknown French player, completely unproven on the world stage, for a reasonable sum of money?
If you did, you would have lost that bet back in 1999.
Back when he bought this guy.
You might have heard of him.
Club: FC Schalke 04
Approximate Fee: Reported £17 million release clause
This would be the most "predictable" move for Arsene Wenger to make from a fan's point of view, and along with the protracted M'Vila saga it is almost certainly the most widely speculated upon. It seems to make sense—swapping one Dutchman for another, one lethal finisher for another and one phenomenal season for another.
Huntelaar had a season to end all seasons last year for Schalke—one which is comparable to those of Messi, Ronaldo, Gomez—in scoring 47 goals in 48 appearances for die Königsblauen in 2011-12.
That being said, and regardless of the admittedly overwhelming statistics, there are some unspoken truths which lurk beneath the surface of this prospective transfer—truths which those admirers of Huntelaar's may not want to hear.
First off, Huntelaar is nothing like the overall player Van Persie is. If Arsenal were to buy him to replace his countryman, it would be like exchanging foreign money at a bank—you get something back, but definitely not the whole amount.
Huntelaar is a goal machine. He has a wonderful touch and outstanding footballing intelligence. He has said himself that he is only starting to peak physically at this late stage in his career, and given his strength and stamina for Schalke last season, that is an intimidating claim. He is an excellent header of the ball. He is, when all is said and done, one of the most lethal finishers in world football.
But he is not Van Persie, and he could not be for Arsenal what Van Persie was for Arsenal. He is one who finishes off the work of others with astonishing efficiency and regularity and who holds up the ball and brings others into play with his strength and stamina. He is a poacher in a target man's body. But in Olivier Giroud, Arsenal already have the target man, and in Lukas Podolski, Arsenal already have the poacher.
Ungenerous though this may seem, I think that a lot has been said about Huntelaar and Arsenal because of the public awareness of his release clause, and because he is, like Van Persie, Dutch, and thus perceived to have a similar style of play to RVP.
He's not. Not really. Take a look at this video. Many of Huntelaar's goals come from headers from crosses into the box, or from scrappy melees near the 6-yard box where his predatory instincts guide him to the right place at the right time and from following up parried shots with impeccable timing. They're nice goals, and scoring as many of them as he has is a great achievement for Huntelaar, but they are firstly not the goals that Arsenal tends to score, and secondly, are the sort of goals that Olivier Giroud already specializes in scoring.
I may be proven wrong in my hypothesis. Wenger may buy Huntelaar—he certainly could, which is why he's on this list—and he may be a raging success for the Gunners for years to come.
But he's 28, and the rest of our squad is significantly younger than that. He has perhaps two or three of his best years left in him, after which point the burgeoning youth of Arsenal—Ox, Wilshere, Ryo, even Theo—will have to readjust to yet another main striker.
And we should not ignore the fact that he's the focal point of an attack in which his closest rival was the 34-year-old Raul, who scored 15 goals to Huntelaar's 29 last season in the Bundesliga. After these two, the highest goalscorer was Lewis Holtby. With six.
He would not have the same impact sharing the load with Podolski and Giroud and Walcott, and he is certainly too similar a player to Giroud—they would have to share game time.
A good player Huntelaar is. An adequate replacement for Van Persie? Me thinks not.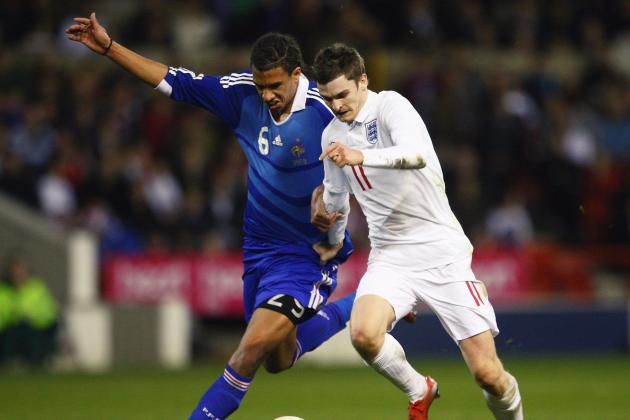 Laurence Griffiths/Getty Images

Club: Toulouse
Approximate Fee: £9.5 million
Now, this guy. This guy I like.
Those eagle-eyed among you may refer me back to the preamble to this article wherein I identified three/four areas of the squad that I believed the Van Persie money would go towards strengthening.
Capoue is a defensive midfielder, and defensive midfielders are not on that list.
The single reason for that is a young guy called Emmanuel Frimpong, who as any witness to one of his games can testify, is probably going to be an absolute beast.
The thing is, there's that word again. Probably. Jack Wilshere will probably be amazing next season, but if he's not, at least we have Arteta, Song and Ramsey there to take the pressure off him.
The Ox will probably develop even further next season, to the point where he will play significant game time and challenge for a starting spot. But if he doesn't, we have Gervinho, Podolski and Walcott, who will carry him.
If Frimpong indeed starts as our defensive midfielder—which, I hasten to add, is both a vital and a lonely position—he will probably be that big strong nasty rampaging tough-tackling smooth-passing rhinoceros that Arsenal has lacked since Patrick Vieira left, but if he isn't, we're up the creek with a relatively undecided paddle.
Alex Song is a really, really good player, but he doesn't belong in front of the back four. He has too much desire to get involved in the flow of the match, rather than to control and moderate the ebb.
Capoue is a classic Arsenal anchor man.
At 6'2", he's tall and good in the air. He's strong on the ground, composed with the ball at his feet, a good short passer and has an insatiable desire to win the ball back. but his positional play is excellent.
And—and this is a big "and"—do you know how many yellow cards he got in 2010?
14! Four-teen! Before you suggest that 14 yellow cards is a terribly high number and we have no use for such an undisciplined player, let me suggest something.
A big, strong, mean defensive midfielder can dominate an opposing player from the opening whistle of a game. Physicality means yellow cards sometimes, true. But it also means that players are afraid of that player. They avoid that player. They will unconsciously alter their games to avoid that player.
He is that Rottweiler that stands at the gate having chased away the robbers, and snarls and barks and prowls at the threshold, daring anybody foolhardy enough to step on his ground again so he can once again demonstrate his utter dominance over them.
That is what Vieira was to us. That is what Keane was to United.
Let's not even mention the fact that Capoue would be approximately £7 million cheaper than Yann M'Vila. Nor the fact that Capoue was elected to the Ligue 1 Team of the Year ahead of M'Vila. I won't even mention the rest of the wealth of statistical and footballing superiority that Capoue has over M'Vila. They're all looked at much more effectively right here.
Basically my call for Capoue to be added to the Arsenal squad is simple: I want someone that opposing teams are afraid of, because I think that having a player like that instantly gives my team a psychological advantage.
The fact that he is also a good passer, an intimidating aerial presence, will cost a comparative pittance and is a mere 24 years old—as well as, once again, being French— are bonuses to this.
The media waxed on about Nigel de Jong coming to Arsenal. About how great it would be to see the Gunners' crest on the breast of a proper enforcer once again.
It sure would be. But de Jong is a one-dimensional player. He isn't a proper enforcer.
This guy is. He is what my flatmate Ollie calls a "Boss Dog", and Ollie always says, you don't mess with a Boss Dog unless you're OK with getting bit.
I want a Boss Dog playing for Arsenal. Don't you?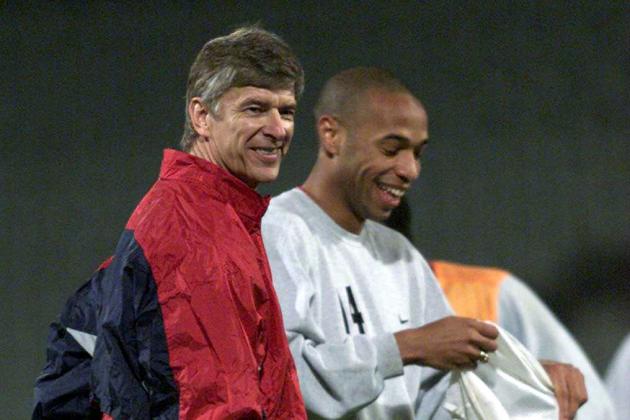 Phil Cole/Getty Images

There's a lot of personal analysis here. I hope you don't mind that. I tried to be as realistic and grounded as I could be with regard to who Wenger would consider buying, and those positions— based on an analysis of our strengths and weaknesses last season, the recruitments so far this season and the obviously conditional departure of Van Persie— in which I felt we are most shallow.
Even without Van Persie, Arsenal are in an excellent position both for next year and for years to come, despite the pessimism that is being directed their way from some quarters.
In order for young players to break out and put their hands up, they need a standout season. Arsenal's young players—Oxlade-Chamberlain, Wilshere, Miyaichi, even Ramsey and Walcott to an extent—have all shown tremendous promise, but this season is the first in which they will really have the means and the ability to put themselves forward as the spearheads of our attack or the generals of our midfield.
There is no longer an ace in the hole. He's off. And that means that depth and the deliverance of the promise of potential will be paramount to Arsenal's chances of success next season.
We certainly have that depth, and any of the above signings would only add to that depth. Some of them I think would be mistakes, but that's not to say they wouldn't add something.
Whether our youngsters can deliver on their potential is a much more mysterious and intriguing prospect, but with all of them heading into preseason training fit and injury-free for the first time in a long time, I certainly wouldn't bet against it.
Keep your heads up—though the Walcott and Van Persie situations are dragging on, and though the naysayers are once again saying nay, keep the faith. Arsene knows. We'll do well—we always do well. Because Arsene knows.