Olympic Soccer: 15 Young Players to Watch in the London Games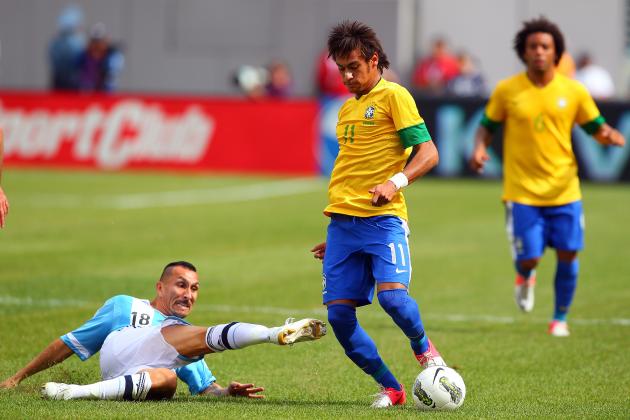 Rich Schultz/Getty Images

The world's best young footballers are ready to take center stage.
In the wake of the senior-dominated UEFA European Football Championship, the Olympic soccer tournament is unique; each country brings its U-23 squad, but they are allowed three over-23 inclusions as well.
In spite of that rule, it is the U-23 players who usually make a name for themselves at the Olympics. In 2008, it was a Lionel Messi-led Argentina squad that took home the gold.
This year, another group of precocious young superstars are ready to take the world by storm. Here are the top 15 youngsters to watch for in London.
Begin Slideshow

»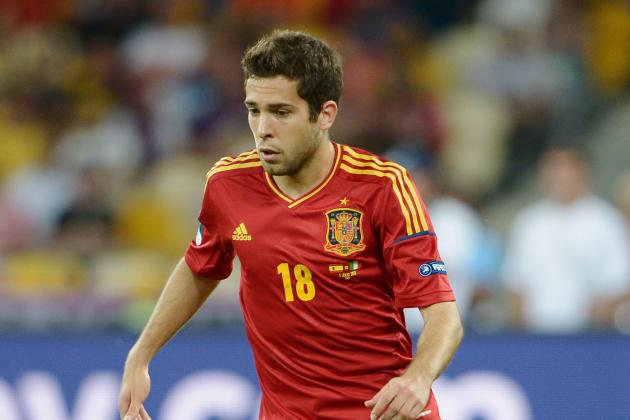 Claudio Villa/Getty Images

Age: 23
Club: FC Barcelona
Alba was one of the breakout stars of UEFA Euro 2012, and at only 23 years old, he could be an even bigger force in London this summer.
He is best remembered for his goal in the final against Italy, where he streaked through an unwitting phalanx of defenders, took a feed from Xavi and coolly buried a strike with the aplomb of a seasoned striker.
His defense from the left-back position was sublime as well; he was part of the unit that didn't allow a goal for 507 consecutive minutes.
Another good showing in London, combined with his success at Euro 2012 and his transfer to FC Barcelona, could make this the best summer of Alba's life.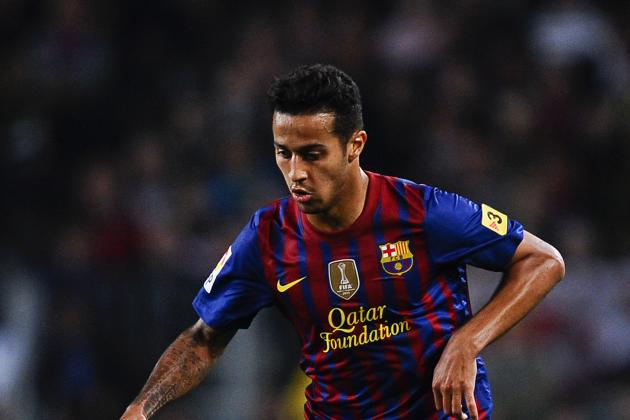 David Ramos/Getty Images

Age: 21
Club: FC Barcelona
Better known as just "Thiago," Alcantara is one of the brightest up-and-coming playmakers in the world.
While he has yet to receive meaningful minutes at Barcelona, he has gradually risen through the team's ranks. Still only 21 years old, he made 27 appearances in all competitions this year.
A diminutive, playmaking midfielder, Thiago should be one of the catalysts for Spain's high-powered Olympic attack.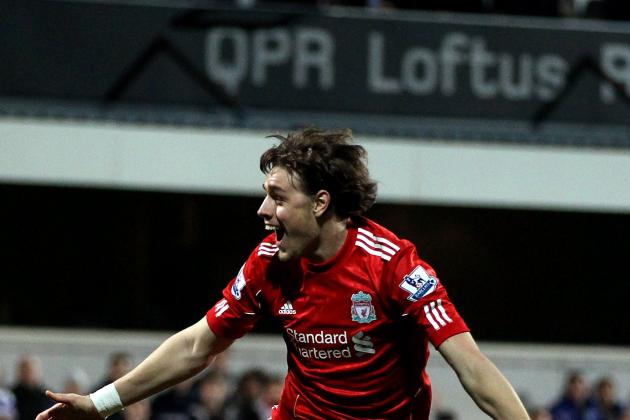 Ian Walton/Getty Images

Age: 21
Club: Liverpool
Coates chose to play for Uruguay over Scotland and has since been a stalwart in the defense of the Uruguayan youth teams.
An athletic centre-back, Coates is solid on the back end but also capable of coming up and scoring on corner kicks, set pieces, etc.
Don't believe me? Check out this video of his first career Liverpool goal, a wonderful bicycle kick he buried against Queens Park Rangers.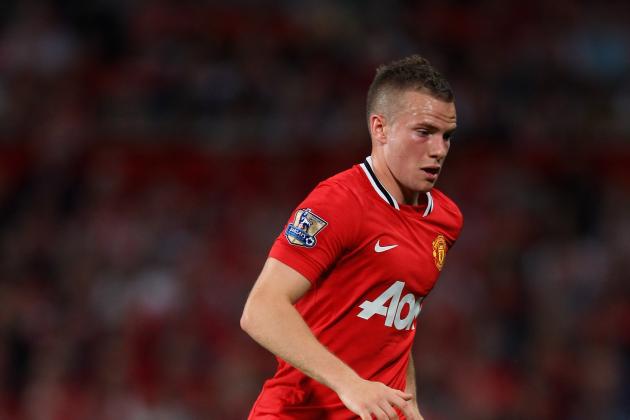 Alex Livesey/Getty Images

Age: 22
Club: Manchester United
A fusillade of minor injuries derailed Cleverley's first season with Manchester United, but when he was able to see the field, he showed impressive form.
Cleverley started with the first team right from the get-go, drawing effusive praise from legendary manager Sir Alex Ferguson.
He's in both Manchester United and England's future at the centre midfield position. He's yet to establish himself as a scoring threat, but he's one of the best young passers in the EPL.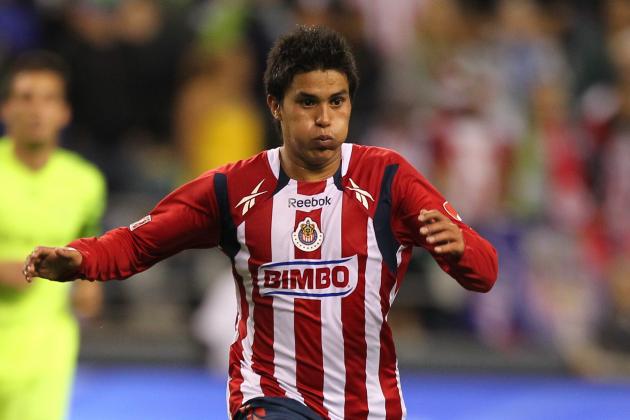 Otto Greule Jr/Getty Images

Age: 21
Club: Chelsea (Loaned to Vitesse)
Davila was loaned away from Chelsea this season, but he is still considered one of Europe's top young prospects.
An exciting attacking midfielder, Davila has played with the Mexican youth squads for a couple of years now. He has established himself as an important piece of their success.
A good showing in London this summer could propel him into a club season that sees him turn the corner from "prospect" to "starter."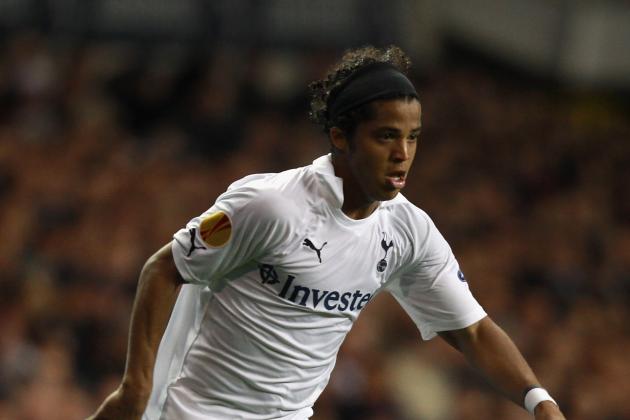 Ian Walton/Getty Images

Age: 23
Club: Tottenham Hotspur
Dos Santos' name is feared by American soccer fans, who best remember him for his dominant performance in the finals of the Gold Cup (a performance which included this unreal chip shot to clinch the comeback victory).
He's been passed all over Europe on loans, and he has proven to be an electric goal-scoring threat at almost every one of his stops.
His commitment has been occasionally called into question, but he can silence those qualms if he helps lead the Mexicans to a gold medal this summer.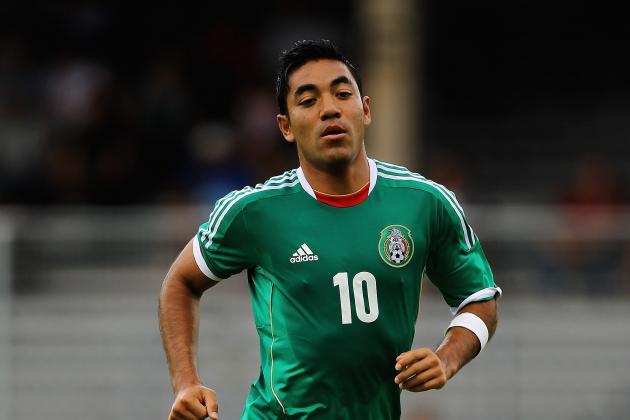 Matthew Lewis/Getty Images

Age: 22
Club: Guadalajara
Fabian has had his best success on the national team, rather than the club team.
He was the top goal scorer in CONCACAF Olympic Qualifying (netting five) and also led Mexico to first place in the 2012 Toulon Tournament (over the likes of France and Netherlands) with a tournament-leading seven goals.
His club career at Guadalajara is a tad less impressive, although he did score two goals in a 4-1 friendly victory over FC Barcelona.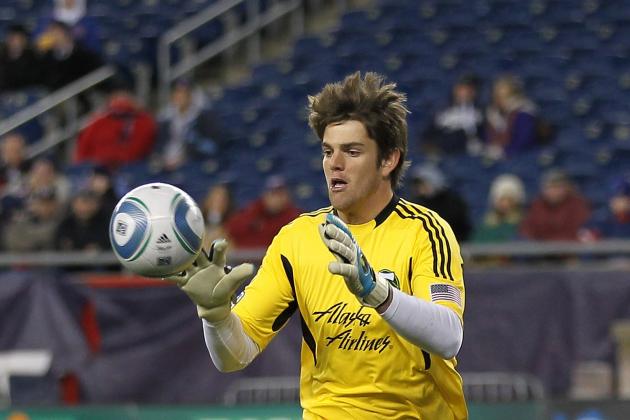 Jim Rogash/Getty Images

Age: 22
Club: Portland Timbers
The only goalie on the list, as well as the only MLS player on the list, Gleeson is a fantastic keeper and New Zealand's best hope of making a surprising run in the Olympics.
He was given trials with both Manchester United and Everton after a lights-out performance at the 2007 U-17 World Cup, but a lingering illness prevented him from securing a contract. Still, both sides were said to be impressed.
Another dominant performance on a big stage this summer could have European teams knocking on his door once again.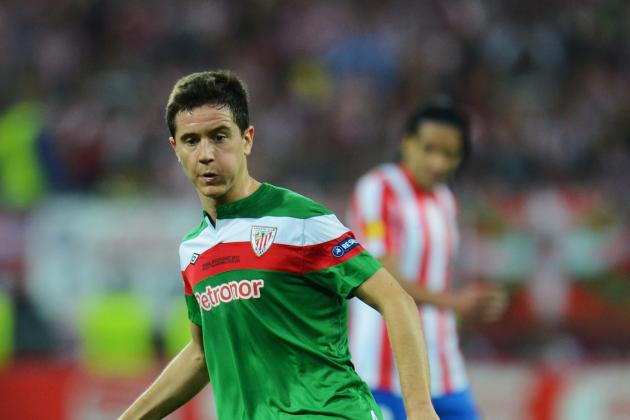 Shaun Botterill/Getty Images

Age: 22
Club: Athletic Bilbao
Herrera has been brilliant at Bilbao this year, and he's poised to make a multimillion-dollar move this summer. But he has some work to do in London first.
A skilled, composed playmaker in the midfield, Herrera will be one of Spain's main catalysts in this tournament.
Along with Thiago and Euro 2012 veterans Jordi Alba and Juan Mata, Herrera helps make Spain the tentative favorite to take home the gold.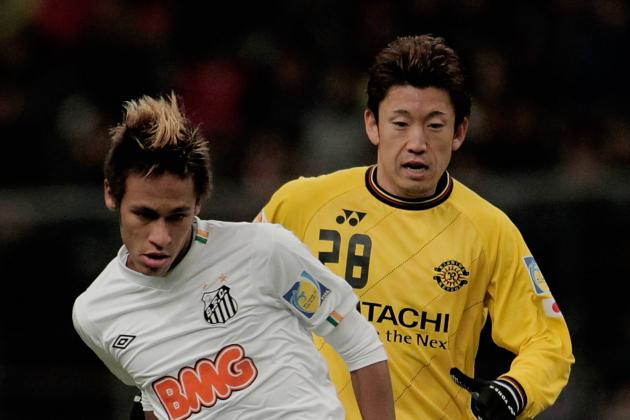 Lintao Zhang/Getty Images

Age: 20
Club: Santos
If Spain is the favorite, then Brazil is favorite 1b.
The legend of Neymar is well documented, with some claiming that the 20-year-old is already one of the best players in the world (if not the single best player in the world).
He might already have the most impressive panoply of YouTube highlights in the world, an assortment of plays which highlight his technical skill and innate scoring ability. (This one against Flamengo might be his best.)
He's been a rumored transfer target of just about every club in Europe, so you can bet the big boys will be scouting him out this summer.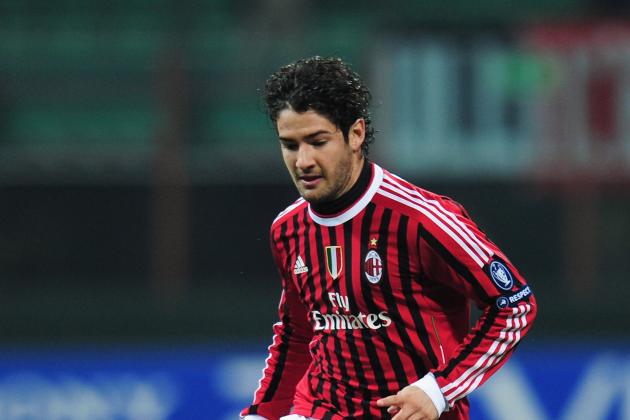 Shaun Botterill/Getty Images

Age: 22
Club: AC Milan
Probably the most accomplished U-23 player in the tournament, Pato has been a goal-scoring machine for AC Milan since his late teens.
A strong forward with a deft, powerful finishing touch, he and Neymar should work together to create some memorable, mind-blowing goals this summer in London.
He's also dating the daughter of current AC Milan owner (and former Italian Prime Minister) Silvio Berlusconi. She's five years older than Pato and looks like this.
This guy's got it all.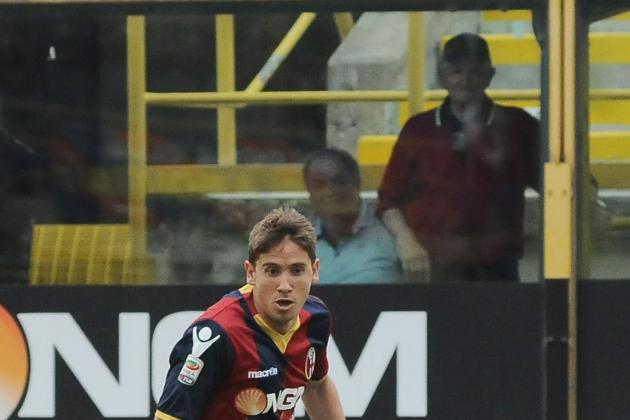 Mario Carlini / Iguana Press/Getty Images

Age: 21
Club: Bologna
The tall, strong winger had an impressive Serie A season for Bologna, netting eight goals in 32 games.
He was a relatively late bloomer, never making too big of an impact for Uruguay at the youth level, but he will be counted on as one of their primary attacking threats in London.
Luis Suarez of Liverpool and World Cup fame is one of Uruguay's over-23 inclusions. He should work well with Ramirez to form a deadly attack.
Stu Forster/Getty Images

Age: 21
Club: Arsenal
At only 21 years old, Ramsey already captains his native Wales' national football team, but he is allowed to represent Great Britain in the Olympics.
The precocious Ramsey was one of Arsenal's best players this past season, scoring three goals and handing out eight assists in 44 appearances.
Along with the aforementioned Cleverley, Ramsey will be handed the keys to the English midfield with the hopes of the entire host nation hanging in the balance.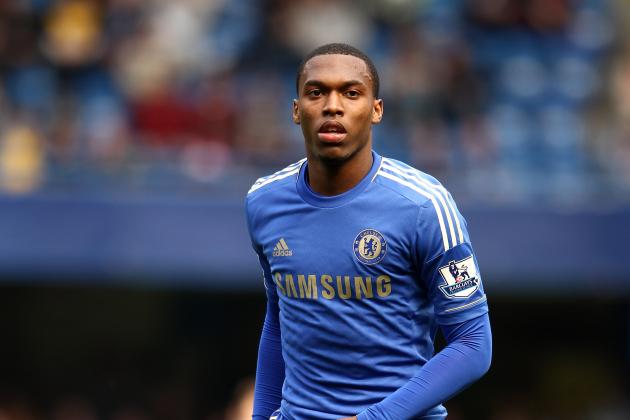 Ian Walton/Getty Images

Age: 22
Club: Chelsea
Danny Welbeck and Andy Carroll were given slots on the Euro squad, but Daniel Sturridge will be the U-23 striker who starts for the Olympic squad.
The strong, quick lefty has a deft long-range touch and brilliant passing intuition to boot. He scored 11 goals for Chelsea in league play this past season.
Recent tests, however, revealed that he may have meningitis, which would put his Olympic future in doubt.
If he is healthy and ready to go, however, he is one of the top candidates to win the Golden Boot.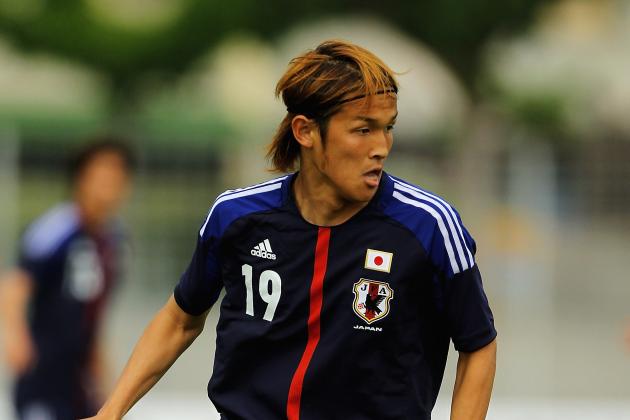 Matthew Lewis/Getty Images

Age: 20
Club: Gamba Osaka (Loaned to Hoffenheim)
The Japanese wunderkind earned some occasional playing time on loan to Bayern Munich this past season, scoring a goal for them in the DFB Cup.
He has been Japan's top player at every youth level for which he's appeared, and his country's hopes ride on him this summer in London.
He can play attacking midfield, winger or striker, so it will be interesting to see where he is ultimately lined up. Wherever he is, you can bet the other team will have multiple guys paying attention.