Los Angeles Galaxy vs. Real Salt Lake: 6 Things We Learned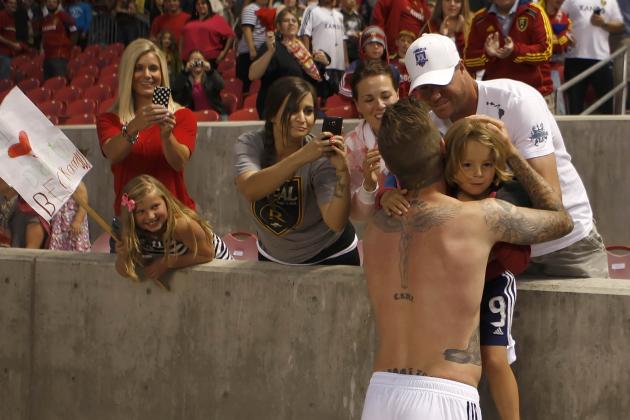 George Frey/Getty Images

Major League Soccer is not the Premier League. It's not just the talent level, but that big word we like to call "parity," that defines the MLS. Wednesday night's 3-2 win for Bruce Arena's Los Angeles Galaxy over Jason Kreis's Real Salt Lake at Rio Tinto Stadium in Sandy, Utah was the epitome of parity in the top flight of American soccer.
The Galaxy are off to a surprising climb up the MLS Western Conference standings. The Vancouver Whitecaps are officially on notice. Here are six things we learned from Wednesday night's tilt.
Begin Slideshow

»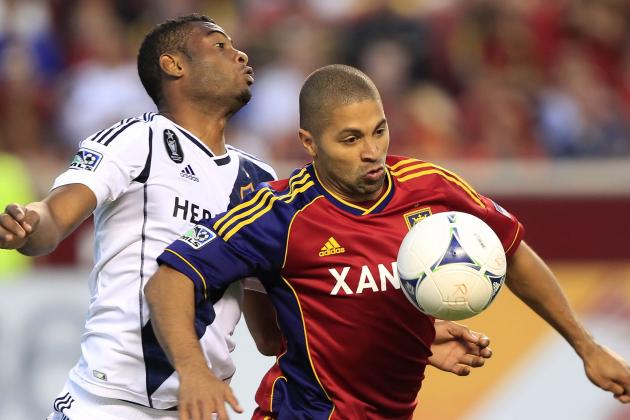 George Frey/Getty Images

From my standpoint, I was confused as to why Real Salt Lake were looking like it was going to be business as usual only to be—in internet lingo terms—"trolled."
The start by Real Salt Lake was a thing of beauty. Textbook finishes from Kyle Beckerman and Alvaro Saborio made things look like it was going to be more of the same.
And then...tragedy befell the home team.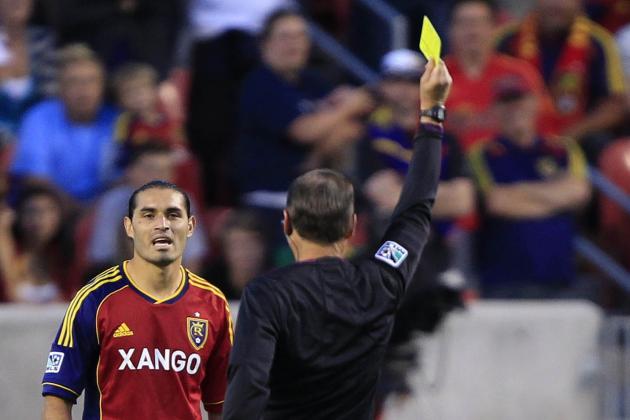 George Frey/Getty Images

The reason why Real Salt Lake lost this game (a rarity at Rio Tinto Stadium) was because they got sloppy, period.
In the 29th minute, the warning signs were out. Tony Beltran tried to play it back to Nick Rimando but didn't see Landon Donovan, who was played up top for the purpose of intercepting that pass, and reducing it to a 1-v-1 that Captain America himself finished easily.
In the 50th minute, Jamison Olave became the culprit, with a bad pass that was snuffed out by Donovan, who found Mike Magee for the equalizer.
And then, in the 68th minute, the cat jumped out of the bag and slashed it to pieces. Los Angeles took advantage of the space Real Salt Lake was giving them, and Donovan pulled off a Fernando Torres-like winner to silence the partisan crowd.
Mistakes, mistakes, mistakes. When they add up, it spells one word: Upset. Is it Christmas yet?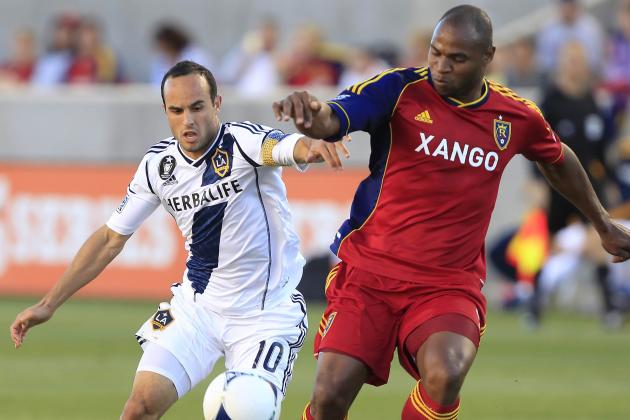 George Frey/Getty Images

In all honesty, Landon Donovan should have scored against the Portland Timbers. This time around, though, he was feeling it—recording a brace that is sure to elicit a sigh of relief from long-suffering Galaxy fans.
That's the thing about Landon Donovan: you give him space, he will make you pay. It would take a goalkeeper of Tottenham's quality to stop Donovan from scoring on a 1-v-1 with the netminder. I kid you not.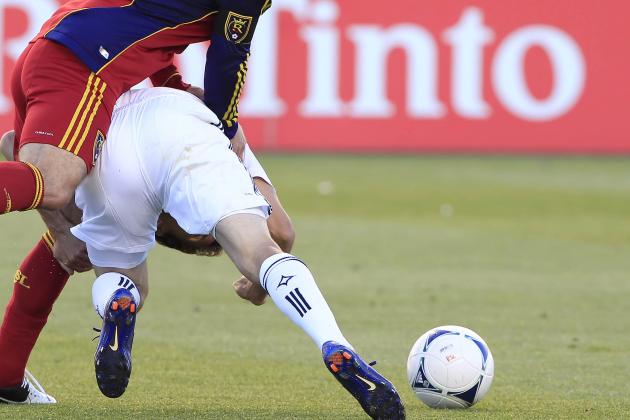 George Frey/Getty Images

Mike Magee was suspended in LA's 1-0 victory over the Portland Timbers. So he was more than happy to score on Real Salt Lake, which he had done before. Magee capped off his 50th minute goal with a 68th minute assist in 88 minutes of work.
Try not to get yourself in trouble next time, Legendary Man A!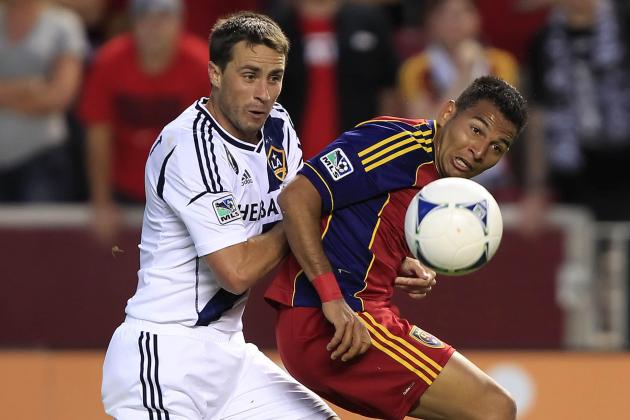 George Frey/Getty Images

As correctly predicted in my bold predictions, the Los Angeles Galaxy played like Chelsea again. Despite conceding 59.6 percent possession to Real Salt Lake (which, if you estimate, is essentially 60-40), they had the one intangible that makes solid teams solid: the ability to take advantage of a breach of footballing fundamentals.
It also helped that they won more of their duals (52 percent to 46 percent). If Los Angeles was a little bit better in their passing, the contest might have been even more lopsided.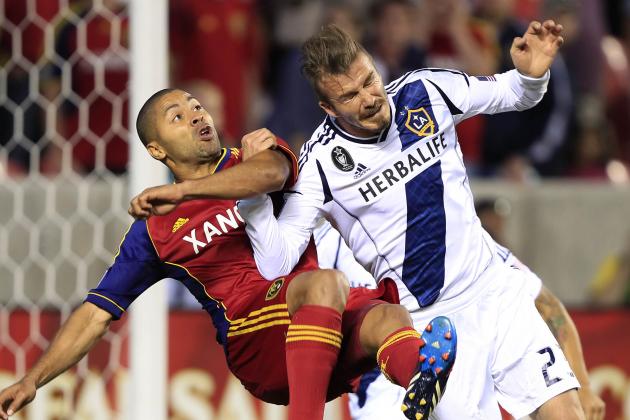 George Frey/Getty Images

Los Angeles will need all the momentum they can get. This was a statement win for LA, and they need more of these to continue their assault at the top of the MLS Western Conference. They still have a ways to go, but with Robbie Keane a possible go for the Vancouver game, the Galaxy may well be on their way.