USA vs. Scotland: Players Who Must Step Up for Americans in Friendly Encounter
May 25, 2012

Scott Heavey/Getty Images
The USA men's soccer team will play in the first of five friendlies they will have over the next few weeks on Saturday as they host Scotland at EverBank Field in Jacksonville, Fla.
This will be the Americans' first match together since back in February when Jurgen Klinsmann's squad shocked the Italians in Italy.
Team USA will be favored in this particular affair, but that doesn't make it any less important. The Americans struggled initially under Klinsmann, but have stepped up with three wins in a row over Venezuela, Panama and the aforementioned Italy.
The red, white and blue will certainly try to keep the momentum going as the beginning of World Cup qualifying nears.
Here are three stars who will have to step up for the Americans in order to beat a tough Scottish team on Saturday night. 
Clint Dempsey
Forward Clint Dempsey has long been a go-to guy for Team USA, but he hasn't always garnered the respect he deserves on the international stage.
Dempsey is well on his way to becoming a star, however, as he had a breakout year for Fullham in the EPL with 17 goals and six assists in league play. Dempsey has proven that he can get the job done against the best players in the world. The Americans will need him to be at his best on Saturday. 
Dempsey scored the lone goal in USA's 1-0 win over Italy. While Klinsmann would probably like to see his team ramp up the scoring, he'll take a win any way he can get one.
With scoring at a premium, it is important that the stars play like stars. Dempsey may now be Team USA's best all-around player. If he is able to wreak havoc and slip one past the goalkeeper, the Americans have a great chance.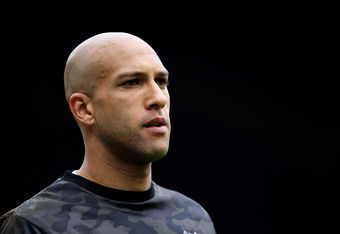 Alex Livesey/Getty Images
He may not receive as much credit as some of the other top goalkeepers in the world since Everton has been unable to contend for a top spot in the EPL, but he is a steadying presence that bodes well for any team he plays on.
Howard has been a stalwart between the pipes for Team USA over the past several years. He is a big reason why they always manage to be competitive. Klinsmann's system is predicated on great defense, so Howard may have to be perfect, or close to it, against Scotland.
Howard is one of the more acrobatic keepers in the world. He is perfectly capable of making the incredible save look ordinary. There is no doubt that he is prone to concentration lapses at times, but there is no better fit at the position for the Americans.
Howard is an excellent leader and and a true professional, and those qualities will need to be present on Saturday.
Landon Donovan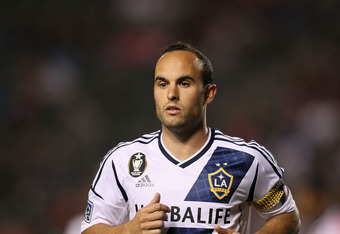 Victor Decolongon/Getty Images
He may not be the captain, but there is no doubt that midfielder Landon Donovan is the leader of Team USA. He has been the team's best player for the past several years and, while he may be getting up there in years, he is still of extreme importance.
Donovan hasn't played for the Americans since September of last year as illnesses and injuries kept him out of a few friendlies, but he'll be back on Saturday. He will be a major key.
Donovan hasn't lost much of his pace or touch over the years, and he will be the player who sets the tone for the Americans.
The USA has plenty of offensive skill and Donovan is the guy who is going to have to distribute the ball to all of those players. Since Klinsmann took over, it has felt like Donovan has been getting phased out. He is still an elite American player and will be a big factor vs. Scotland.
Follow @MikeChiari on Twitter