12 Former Footballers Who Couldn't Cut It in Today's Game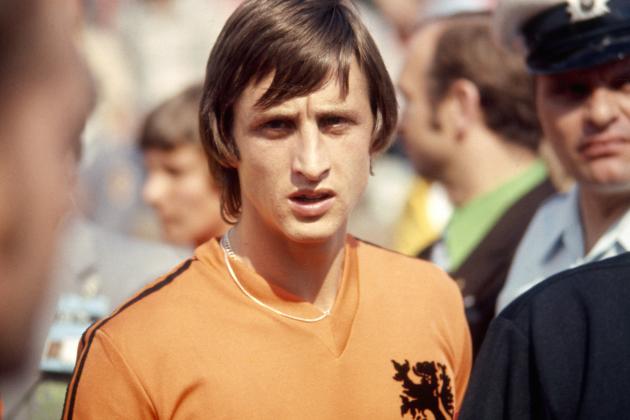 Getty Images/Getty Images

The game of Association Football as we know it was born in Britain at around the same time as the Industrial Revolution. Just as in every other sphere of life since the mid-19th century, the irrepressible momentum of progress in football has increased at an exponential rate ever since.
Even going back as short a period as 20 years ago, to the start of the Premier League era, there have been huge changes. There were many players and footballing styles back then that simply wouldn't succeed in this age of fitter, faster and stronger athletes and well-staffed teams of coaches and analysts.
This list is full of players who plied their trade in an age where talent was not necessarily a prerequisite, and others who may not have been greats but somehow managed to carve out careers despite an unusual hindrance of one sort or another.
It also contains some of the great names of the past, players who are indisputably held up as paragons of footballing excellence. Their presence here is not to suggest that they are somehow overrated or not worthy of such adoration, just that they would struggle to adapt to the game as it is in 2012 for a particular reason. This is not about slaughtering sacred cows, merely showing how much the game is changing at an ever increasing rate.
With that in mind, here are 12 players who wouldn't make it in today's game. Please feel free to add your own below, giving your reasons too.
Begin Slideshow

»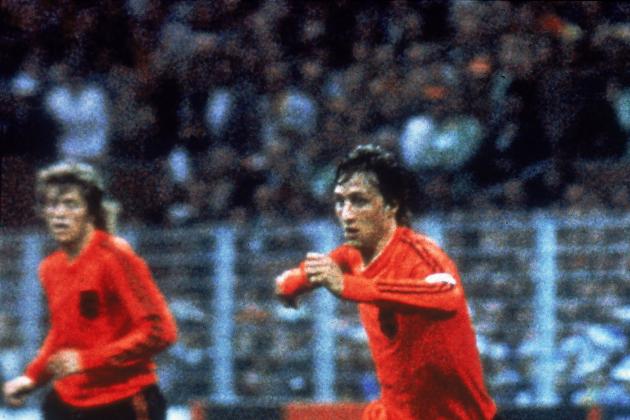 Getty Images/Getty Images

One of the greatest footballers of all time? Definitely.
A forward who helped change the way attacking footballers played the game? Unquestionably.
Could any footballer today enjoy an elite career lasting two decades while having a 20-a-day cigarette habit? No chance.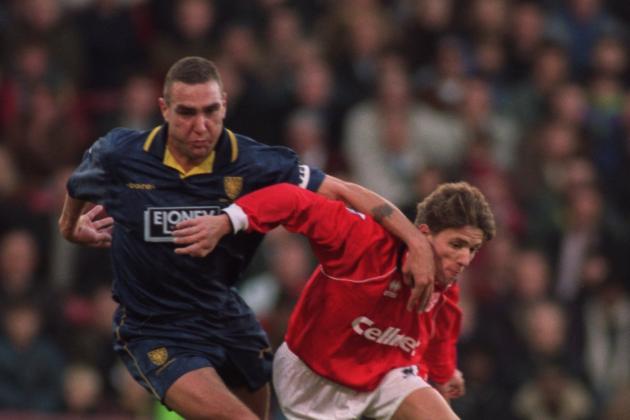 Phil Cole/Getty Images

The hod carrier turned midfield enforcer was never much of a footballer, but that didn't stop him playing for clubs like Leeds and Chelsea as well as winning the FA Cup with Wimbledon and even captaining Wales.
It is highly unlikely that today's referees would stand for some of the thuggish behaviour Jones brought to the field, if any manager would pick him in the first place.
Then again, he has managed to bluff a career as an "actor" for the past 15 years, so perhaps anything is possible.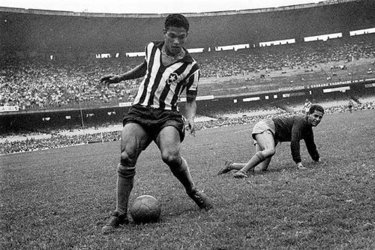 The great Brazil winger is known as one of the greatest dribblers of the ball to have ever played the game.
Somehow, Garrincha turned having curvature of the spine and bowed legs to his advantage, using his unorthodox shape and gait to bamboozle defenders.
However, it seems inconceivable that a player with such defects would be able to cope with the physical rigours of today's game.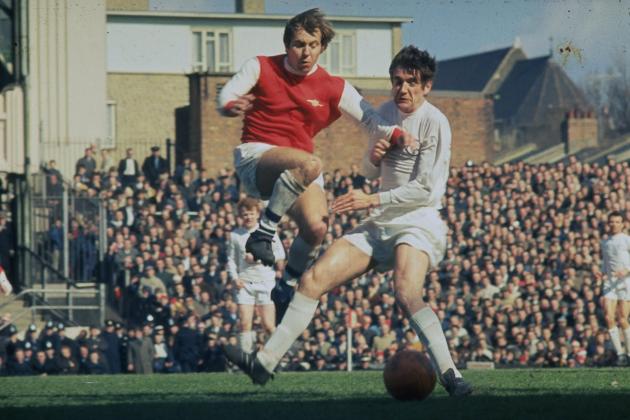 Getty Images/Getty Images

Hunter was part of the highly successful Leeds United side of the 1960s and '70s, a team not exactly known for being shrinking violets.
It is not for nothing that the centre-back's nickname was "Bite Yer Legs".
Hunter was actually the first ever recipient of the PFA Player of the Year award in 1974, but it's unlikely his strong-arm tactics would garner so much respect among his fellow professionals in the 21st century.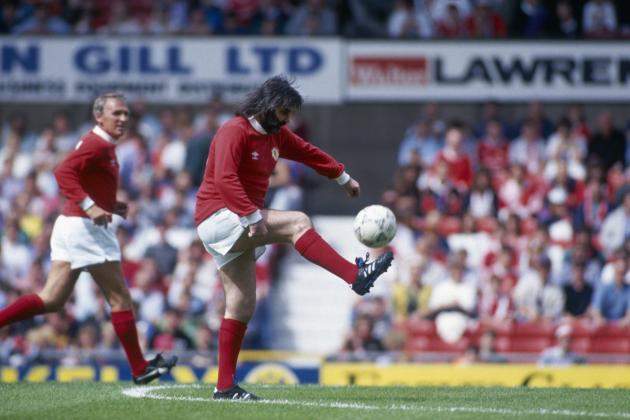 Ben Radford/Getty Images

The former Manchester United winger is one of the most naturally talented players ever to grace the English league.
His party lifestyle meant he was probably the first footballer to be as famous for his exploits off the field as on them, both of which were legendary even by today's standards.
However, turning up for games half an hour before kick-off still half-cut from the previous night just simply would not cut it in today's game.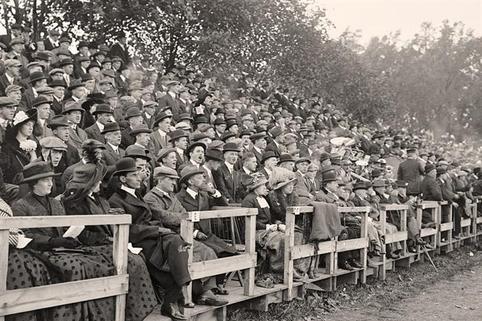 Football historians regard Lang as one of the first professional footballers (as recorded here by the IFFHS), as he was seemingly brought down to Sheffield from Scotland with the sole intention of playing football for the city's club rather than working a proper job.
Lang managed to achieve this despite losing the sight in one eye several years earlier during an accident in a Glasgow shipyard.
The closest modern equivalent may be Gennaro Gattuso, the veteran Italian midfielder who completed his final season at AC Milan last term after losing the sight in one eye, but that was at the end of his career.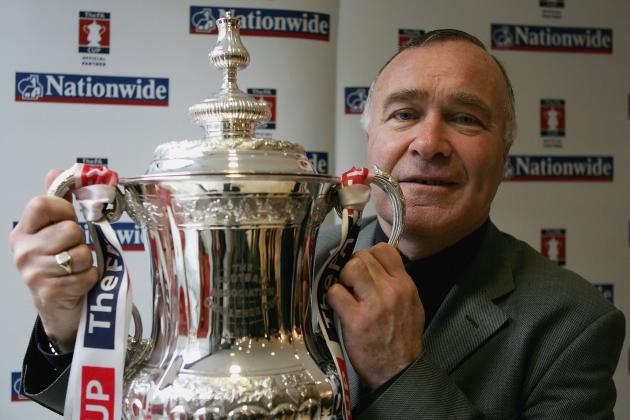 Paul Gilham/Getty Images

Much like his contemporary at Leeds, Norman Hunter, Chelsea stalwart Ron Harris was not just known for his rough behaviour, but celebrated for it.
Back in a time when what would be a red-card offence today would warrant a booking and a modern-day booking would be seen as an honest challenge, Harris was given free rein to hack to his heart's content.
The man's nickname of "Chopper" was well earned, but such behaviour would see him almost permanently suspended nowadays.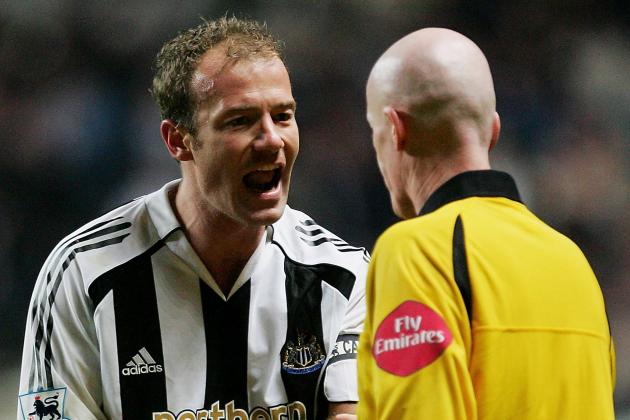 Laurence Griffiths/Getty Images

One of the greatest players of the Premier League era. Certainly the greatest goalscorer, as his 260 goals in the competition will attest.
But what is so easily forgotten about the former Blackburn and Newcastle striker is how liberal he was with the use of his elbows when combating opponents, especially in the air, which was a large part of his game.
His status as the most expensive player in England and that of being the nation's captain got him out of a few disciplinary scrapes, but even in the few intervening years since his retirement officials have begun to take a much dimmer view of such tactics.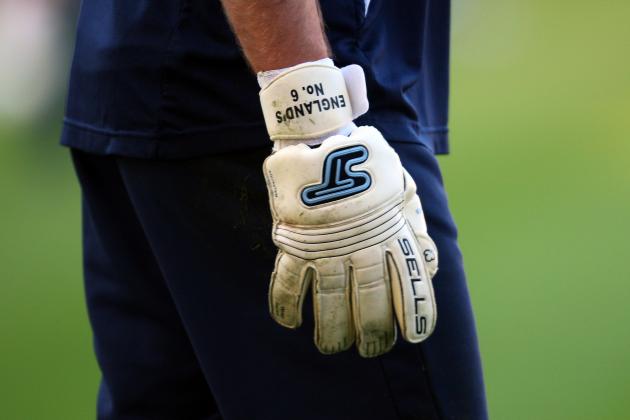 Mark Thompson/Getty Images

Allan was a Scottish goalkeeper and played more than 400 times for Swindon Town in the 1970s and '80s.
So far, so normal.
But what made Allan stand out was that, as a devout Christian, he was the first known footballer to refuse to play a match on a Sunday, at a time when the vast majority of games still kicked off at 3pm on Saturday afternoon.
In today's environment in which television schedules demand that players will be called upon to feature in several "Super Sunday" fixtures over the course of a season, as well as virtually every other day of the week at some point, such a stance would be impossible.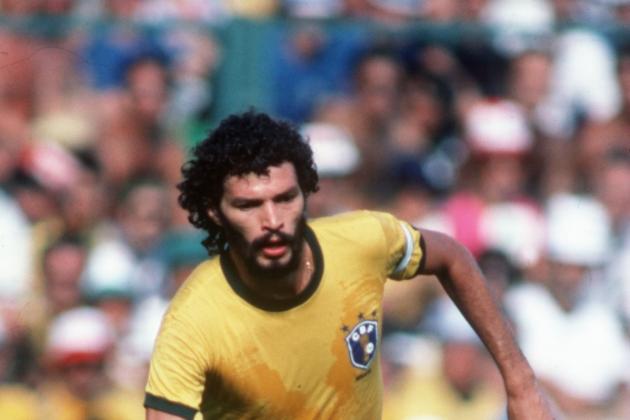 Getty Images/Getty Images

Routinely lauded as one of the best players never to win the World Cup, Socrates was so much more than a footballer.
The Brazilian was a highly intelligent thinker, activist and a fully qualified medical doctor, but in spite of that he was a heavy smoker and drinker, habits which led to his sad demise late last year.
His superior brain power and his chronic vices offer not one, but two reasons why he would not have made it as a modern footballer.
Getty Images/Getty Images

Of the two Charlton brothers who won the World Cup for England in 1966, one of them, Bobby, was as elegant and a gentlemanly a player as you could ever have wished to have seen.
His big brother, "Wor Jackie", wasn't.
While Bobby was a goalscoring midfielder and one of the finest footballers England ever produced, Jack spent his entire career at Leeds during an era when they were one of the most notoriously rough teams of all time.
Norman Hunter's reputation may have endured, but Jack was just as uncompromising.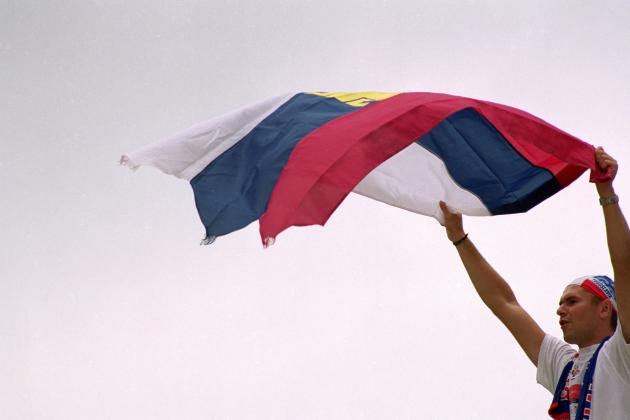 Laurence Griffiths/Getty Images

Not exactly a name which resonates among most football fans around the world, but Desnica will be remembered by most fans of a certain age in the former Yugoslavia.
The forward, who played throughout the 1980s and even scored on his only appearance for his country, was born deaf, something that any modern-day footballer would have to be pretty talented to transcend if they wanted to have a career at the top level.