Premier League Winners and Losers from the Final Day of the Season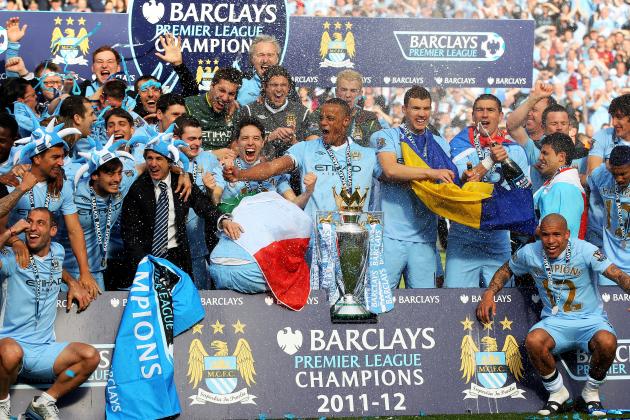 Alex Livesey/Getty Images

With all of the talk about "Survival Sunday," the final day of the season in the Premier League sure had a lot of hype to live up to.
I don't think I've ever seen any sports event live up to hype quite as well as the final round of Premier League fixtures on Sunday. We'll get to the details shortly, but the excitement of yesterday's matches is still giving me goosebumps—and I have a feeling it will give people goosebumps for years so come.
I'm very sad to say that the Premier League season is, in fact, over, after it seemed to go by insanely fast—but I don't think it could have ended any better (unless you're a Wolves, Blackburn, Bolton, Manchester United, or Liverpool fan).
Without further ado, here are the winners and losers from the final day of the Premier League season.
Begin Slideshow

»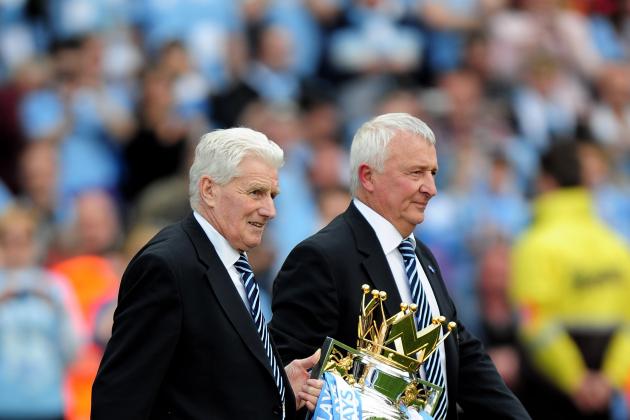 Shaun Botterill/Getty Images

Possibly the biggest argument in football is over which league is the best in the world—the Premier League, or La Liga?
I think it's safe to say that Survival Sunday is now the only argument Premier League fans need when debating that their league is in fact the best in the world. To those La Liga fans out there, come back when your title race was won over goal difference with two goals scored in stoppage time.
Enough said.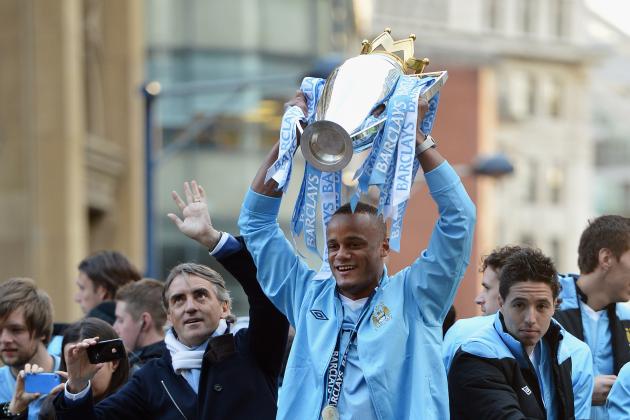 Christopher Furlong/Getty Images

Where do I start?
After beating Newcastle with an impressive 2-0 win at the SportDirect Arena, the only thing standing between Manchester City and their first title for 44 years was a home match against 17th-placed QPR.
Easy enough, right?
Apparently not. Manchester City went 1-0 up in the first half, but shockingly let their lead slip in the second half as they trailed 2-1 to QPR. Normal time had ended, and Manchester City still found themselves behind, meaning they would lose out on the title to Manchester United who had beat Sunderland 1-0.
But if we've learned anything from this season, it's that a match isn't over until the final whistle is blown. Sure enough, Edin Dzeko and Sergio Aguero struck in stoppage time to give Manchester City a dramatic 3-2 lead.
The rest, as they say, is history.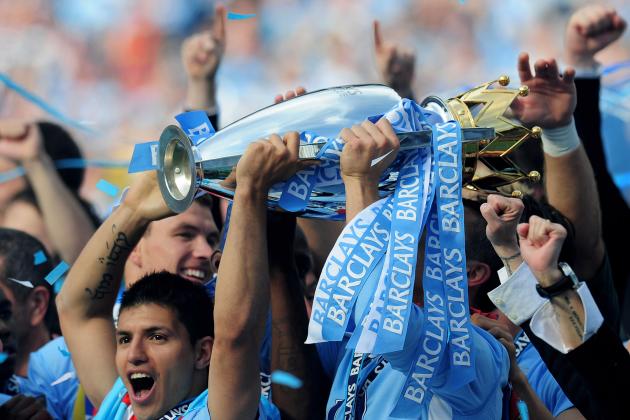 Shaun Botterill/Getty Images

Yeah, keep the Manchester City winners coming.
Sergio Aguero will certainly go down in Manchester City history as the player whose stoppage-time strike won the club's first title in 44 years.
Aguero has been brilliant since his move from Atletico Madrid in the summer, with his pace, shot and trickery making him City's top goalscorer this season with 23 goals in the league. Already establishing himself as one of the best players in the Premier League, Aguero is a valuable member of England's top flight and always an exciting player to watch.
His dramatic winner over QPR capped off a fine debut season for the Argentine.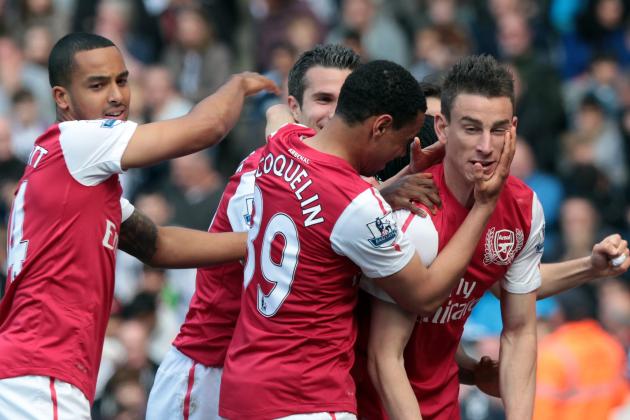 Ross Kinnaird/Getty Images

Arsenal have somehow been unable to wrap up third place for weeks, meaning that they were left in a do-or-die situation in their match at West Brom.
While a win would secure third place no matter what happened elsewhere, any other result would have meant watching the Champions League final next weekend in agony, praying for Bayern Munich to beat Chelsea.
Luckily (emphasis on the luck), Arsenal edged out an impressive third-place finish with their 3-2 win over West Brom. That means automatic Champions League football for next season, increasing the Gunners' chances of holding onto Robin Van Persie this summer as well as attracting new players to the club.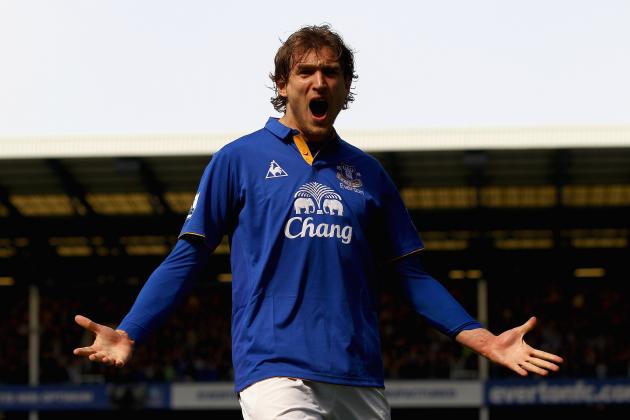 Clive Brunskill/Getty Images

Everton's 3-1 win over Newcastle meant they took all the Merseyside pride as they finished in seventh above bitter rivals Liverpool.
Keep in mind that David Moyes spent about a 10th of what Liverpool spent, not only showing how brilliant a manager he is, but also emphasizing Liverpool's failures in the transfer market.
Everton followed the mold of all their seasons by starting off in a lackluster manner, but ending in remarkable fashion. After what can certainly be called a successful season, Everton fans need to ask themselves a question: Will 2012-13 see the Toffees break their pattern of mediocrity in the first half of the season and impressiveness in the second half?
Everton have always been in need of a consistently-firing striker, and with Nikica Jelavic scoring eight goals in eight Premier League appearances, can he help them challenge for a top-six spot?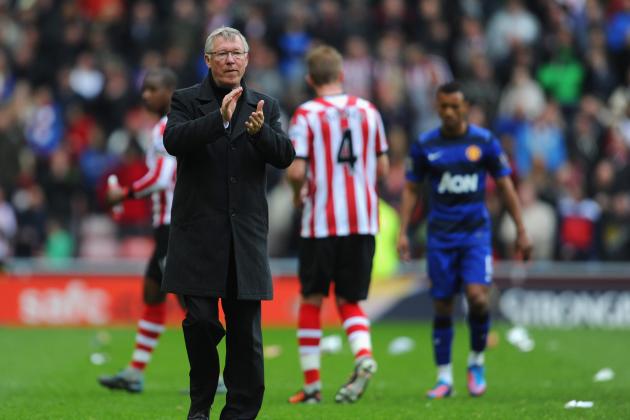 Michael Regan/Getty Images

As Manchester United lost out on the title to their noisy neighbors, there were murmurs things like a "power shift" and "the end of an era."
But let's take a look at the table. For all the talk of Manchester United losing the title race and how they have to do better, people are forgetting they did lose the title on goal difference. That means both Manchester clubs lost five games and drew five games, winning the rest.
However, although they say the table doesn't lie, there are other things that must be looked at—like fixtures. As we all know, Sir Alex Ferguson had his side riding on an eight-point lead only few weeks ago, with Red Devils fans already celebrating their "Champ20ns." But the Reds could not hold on to a lead that their title-winning experience usually sees them hold on to, giving up a 3-1 lead at home to Everton to draw 4-4, losing at Wigan 1-0, and, of course, losing at Manchester City 1-0.
And then there's the most important fixture of all, the one that gave Manchester City such a dominance in their goal difference: the 6-1 Manchester derby thrashing at Old Trafford.
So, although Manchester United finished with the same amount of points as Manchester City, they did lose to them on both encounters (one being a drubbing at home), as well as giving up their "unassailable" lead late on in the season.
Sir Alex Ferguson has a lot of work to do this summer, but I don't think people can talk about a power shift in Manchester just yet.
The winner of next year's title will decide that.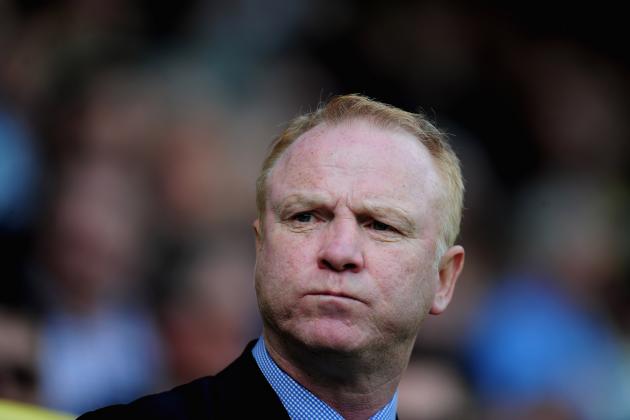 Jamie McDonald/Getty Images

I'm going to be completely straight: I think Alex McLeish has done a horrible job as the Aston Villa manager this season.
He dragged Aston Villa, normally a mid-table club that finishes in the top half of the table, into a relegation scrap, only finishing two points above the drop zone. But that's not the worst part.
McLeish, after being controversially appointed in the summer from Aston Villa's bitter rivals Birmingham, has the Villains playing anti-football—if you don't know what that is, it's how Stoke City play—and if you don't know how that is, it's basically playing with 10 men behind the ball and booting it up, hoping it ends up in the back of the net via a tall, strong player.
So his sacking is completely justified, and hopefully Aston Villa will be back to playing moderately attractive football next season, wedged comfortably in mid-table.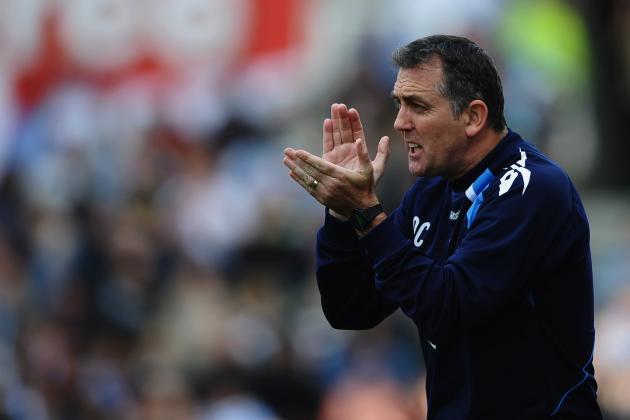 Laurence Griffiths/Getty Images

Following an unexpected mess of a season, Bolton Wanderers have officially been relegated after 11 years in the Premier League.
This was in part due to long-term injuries to key players like Stuart Holden and Lee Chung-Yong. But you certainly can't blame relegation on injuries. Although Bolton stepped up to win a majority of their key relegation clashes, they didn't pick up enough points elsewhere and ultimately their defense let them down, as it conceded a whopping 77 goals the entire season.
It seems like there's no worse way to be relegated than on the final day of the season, being so close to safety only to concede a 77th-minute penalty.
Good luck to Bolton in the Championship next season, and good luck to Fabrice Muamba in his recovery as well.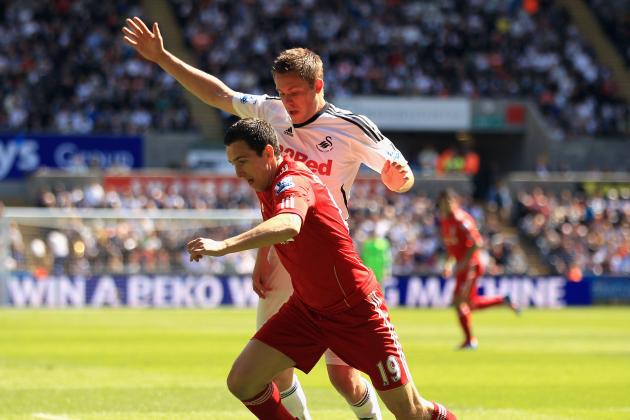 Bryn Lennon/Getty Images

Liverpool's 1-0 loss at Swansea capped off an utterly awful season for the Reds, a season which saw them finish in eighth behind Merseyside rivals Everton, failing to earn Champions League football once again.
Kenny Dalglish's side recorded just 52 points this season, with a total of 14 losses and 10 draws—that puts them a whopping 37 points away from the top of the table, and 17 points away from the top four.
Blame it on whatever you want: the players, the ownership, the manager—but something needs to change at Anfield. I'm not a Liverpool fan, but personally, I'm blaming their dreadful season on Kenny Dalglish. His transfer dealings were downright bad, as just about every player he's signed so far has turned into a flop, and his tactics are far from sound.
Are Liverpool descending into a mid-table club? It's a scary thought for Reds fans, but it's a very real one after back-to-back woeful seasons.