10 Biggest Unfulfilled Talents in World Football History
A. Messerschmidt/Getty Images
Freddy Adu is one of many players who never fulfilled their true potential.
Having the talent of a professional footballer has to be one of the biggest blessings and curses a person can have.
On one hand, you get to live the life millions, if not billions, of people can only dream about. On the other hand, the pressures and demands of life in the spotlight can take a toll on any person.
Those footballers who never fulfill the talent they have been given are burdened by having to face the question of what if from themselves and others forever.
There are many factors the lead to a player never living up to his talents. Injuries can derail a player's career, a player's lifestyle may adversely harm his talents or sometimes a player's talent is mostly media created hype.
Whatever the case may be, fans are always left disappointed by the players who had talent but could never transform it into greatness. Players too, are left to rue what could have been.
Here is a look at the ten biggest unfulfilled talents in world football history.
Begin Slideshow

»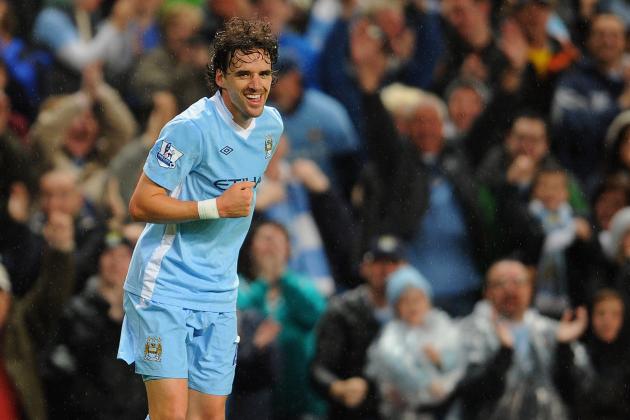 Michael Regan/Getty Images
Owen Hargreaves' career has been hindered by his constant injuries.
The story of Owen Hargreaves has to be on of the most tragic in recent football history. His diverse set of talents could have made him a star for club and country.
For all his skills, however, his body has never fully cooperated with him. Every time it looked like he was ready for his star turn another injury would prevent him from playing.
He was England's best player at the 2006 World Cup but broke his leg shortly thereafter when playing for Bayern Munich. His move to Manchester United was suppose to see him not only be a vital part of Sir Alex Ferguson's midfield in 2007.
Hargreaves would spend the next four years constantly fighting one injury after another. By the time his contract at Old Trafford expired, he was little more than afterthought.
The Canadian-born midfielder would release a series of mildly embarrassing videos on YouTube to prove to teams he was fit enough to still play.
Manchester took the bait and signed Hargreaves to a one-year contract. He has only played four times for City and the club announced last month they would be releasing him at the season's end.
There is no doubting he had the talent. His body has never allowed him to fully realize it.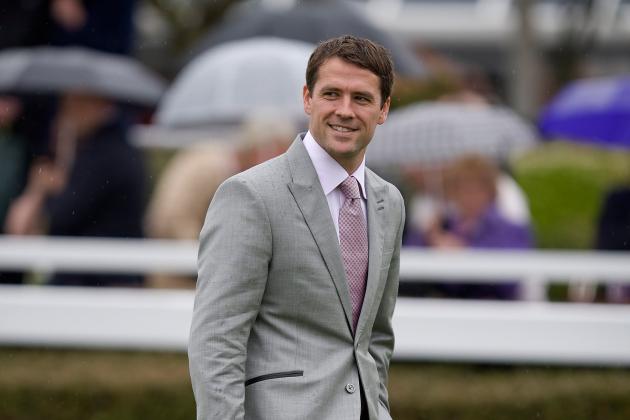 Alan Crowhurst/Getty Images
Michael Owen's career has nosedived since leaving Liverpool.
From a former Manchester United player named Owen to a current one with the same name, Michael Owen has gone from teen sensation to a joke.
No one will ever forget his goal against Argentina at the 1998 World Cup. It was the stuff legends are made of.
He went on to have a very successful spell for both Liverpool and England for the next few years. It was not until Owen's fateful move to Real Madrid that the wheel started to come off.
In fairness, his spell at Madrid was not that bad. He scored 13 goals but was obviously a player who did not fit into the team.
Owen was persuaded to join Newcastle United by Alan Shearer and a massive payday after one season in the Spanish capital. His career has never been the same since then.
Injuries played their, but the dysfunctional atmosphere at St. James' Park seemed to quell his interest in the game.
He spent most of this time in Chester where he focused on his interests outside of football. By the time he left Newcastle in 2009 he had gone from world beater to a man who needed a color brochure to convince clubs to sign him.
No one knows how good Owen could have been. Surely though, his career has been a massive disappointment.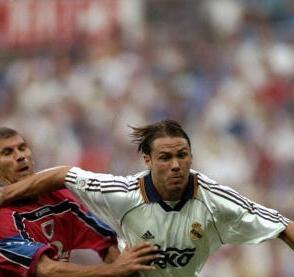 Getty Images/Getty Images
An injury suffered shortly after joining AC Milan forced Redondo to walk away from the game..
The story of Fernando Redondo is one that ended far too abruptly.
A player of supreme skill and class, he was forced to retire at the age of 34. This is a bit misleading though.
Redondo basically retired in 2000 at the age of 30 when he suffered a serious knee injury weeks after joining AC Milan. He would only play 16 times for the Rossineri, looking a shell of the player he once was.
It was not just the fact Redondo was forced into an early retirement that makes him one of football's biggest unfulfilled talents. He never really got a chance to play for Argentina apart from the 1994 World Cup.
He was in the prime of his career in 1998 but did not play in the World Cup because of a spat with the manager over his hair:
I could have come back when Daniel Passarella was manager for the 1998 World Cup. I was in great form. But he had particular ideas about discipline and wanted me to have my hair cut. I didn't see what that had to do with playing football so I said no again.
Redondo was a great player but no one will ever know just how great he was.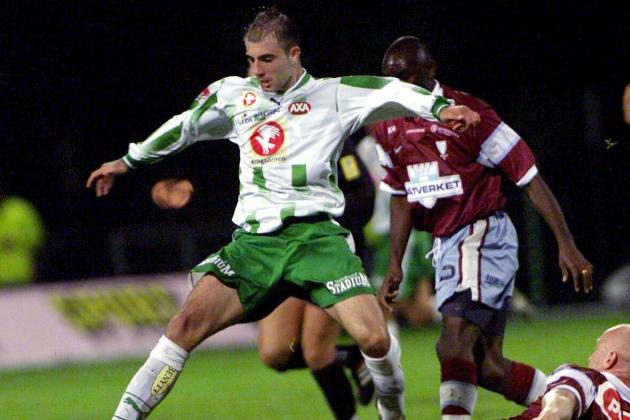 Pressens Bild/Getty Images
Kennedy Bakircioglu was one of many legendary players on Championship Manager who never panned out in real life.
Anyone who has ever played Championship Manager 01/02 knows Kennedy Bakircioglu should be the best player in the world right now.
In reality, he has never matched the talents of his computer based self. The Swede is currently playing for Racing Santander in Spain after stops in Greece and Holland.
The developers of CM are normally pretty good at scouting young players who become future stars. This one just happened to be a pretty big whiff.
It is hard to blame Bakircioglu for failing to live up to the talent he would exhibit on a computer game but he still makes the list.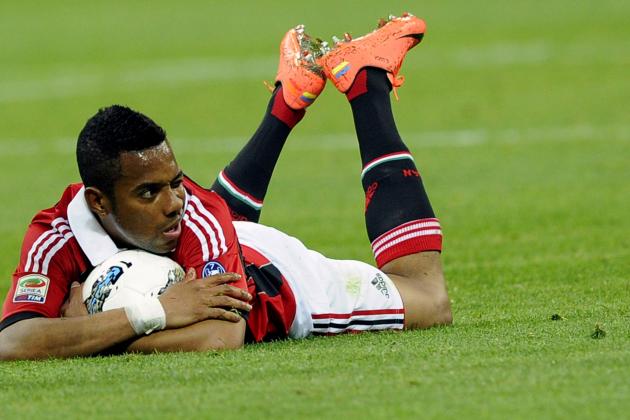 Claudio Villa/Getty Images
Robinho has never lived up to his billing since coming to play in Europe.
Robinho's talent has never been doubted. For whatever reason, he insists on wasting his abilities every chance he has.
Things would have probably been a lot different had Real Madrid not been managed by Fabio Capello when joined the club. The young Robinho was quickly introduced to the cruel world of European football.
His career picked up after Capello was fired, however, the player Pele named as his heir apparent never reached that level.
Robinho's attitude got the best of him at Madrid. Despite demanding a transfer to Chelsea, he would join Manchester City in 2008. It was a disaster for both parties.
City would sell Robinho to AC Milan at a significant loss in 2010. He has enjoyed a productive spell at Milan. The Brazilian still has never lived up to his hype, though.
The problem is Robinho had the natural talents to rival Lionel Messi. Every once in a while he shows off flashes of that amazing skill. Unfortunately, his attitude will prevent him from being the truly elite player he is capable of becoming.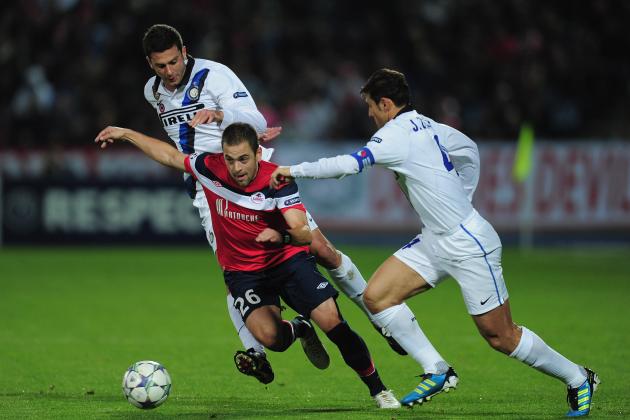 Jamie McDonald/Getty Images
Joe Cole moved to France after an awful spell at Liverpool last season.
Joe Cole could arguably be the best English footballer. The problem is there seems to be no manager in the country capable of using his immense talents.
He was underutilized at Chelsea, never given a proper chance at Liverpool and constantly overlooked by England. It is unfair for the man constantly hailed as the most technically gifted English footballer.
The 30-year old, now plying his trade his Lille in France, will forever be the poster boy for England's failure to ingrate players who fell outside of the traditional mold.
If Cole had been born anywhere else he would have easily become a legend. As it stands today, he will be a player's whose talent was never give the chance to flourish it deserved.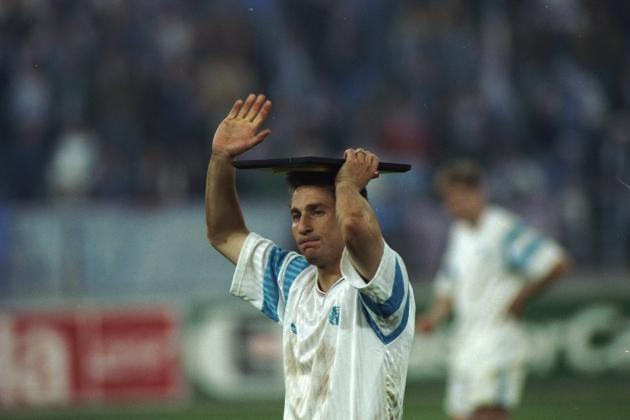 Getty Images/Getty Images
Jean-Pierre Papin is the only player to win the Ballon d'or while playing for a French club.
Jean-Pierre Papin was good. Really good as a matter of fact.
He won the Ballon d'or while playing for Marseille. It is a shame Papin's career is not remembered for that.
AC Milan paid a world record fee for Papin and are probably still regretting it. For all of his success domestically, the Frenchman could not find success outside of his country like the best French players of all-time.
He is also associated with France's embarrassing 1994 World Cup qualifying campaign in which they failed to qualify. They only needed one point to reach USA '94 but stayed home after home losses to Israel and Bulgaria.
Papin was gifted, but it feels like he failed to be the player he should have been. Papin had the talent to be right up there with Michel Platini and Zinedine Zindane in the pantheon of French football heroes. He was unable to reach that level despite having the talent to.
No one really knows how talented Freddy Adu was. Even now, it is hard to separate what was reality and what was hype in regards to Adu.
Whatever the case may be, Adu has never become the player the world was promised when he signed a professional contract at the age of 14.
It is hard to imagine to Adu being in television adverts with Pele and appearing on David Letterman had the public known his career would include stops in Salt Lake City and the Turkish second division.
There are countless reasons Adu has never fulfilled his talent. His is an unfortunate story and one the MLS and youth soccer in America has learned from.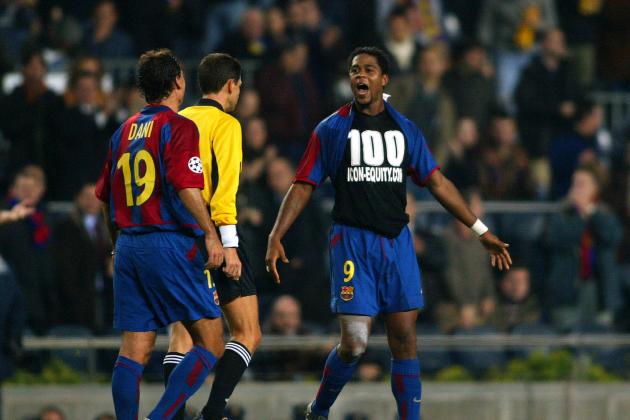 Laurence Griffiths/Getty Images
Patrick Kluivert scored 90 goals during his time at Barcelona.
Patrick Kluivert's career was not disappointing but it was not fulfilling.
His career was the equivalent to dancing with a really attractive woman at the club all night only for her to disappear without a trace when it is time to go home.
It was fun but was not quite what you hoped for in the end.
Kluivert has his moments. Anyone who can do this should be celebrated. However, when his total body of work is considered, it should have been a whole lot more.
His talents were immense but so to was his appreciation of nightlife. He would have been one of the best in the world if he would have fulfilled his talents. Instead, he is the perfect example of what if.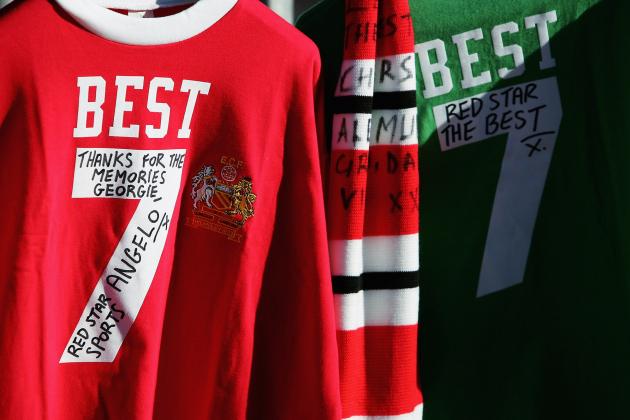 Alex Livesey/Getty Images
George Best is still considered by some to be the best player in history.
For those unfamiliar, with George Best you can view his brilliance here and here.
The can be no denying the genius of George Best. He is one of the best players of all-time. Yet, he could have been so much more.
He walked away from Manchester United at 27-years old. He should have been in the prime of his career. It was clear he was not enjoying the game anymore so he decided to leave.
He would spend the next ten years wondering the globe looking a shadow of the player he once was. Part of this adds to the allure of the rebellious Best.
On the other hand, it is still sad that one of the most talented footballers ever never fully realized his talent. The discussion would probably be Pele, Maradona or Best had the man from Belfast been able to overcome his personal problems.