10 World Football Stars Who Are on Their Last Legs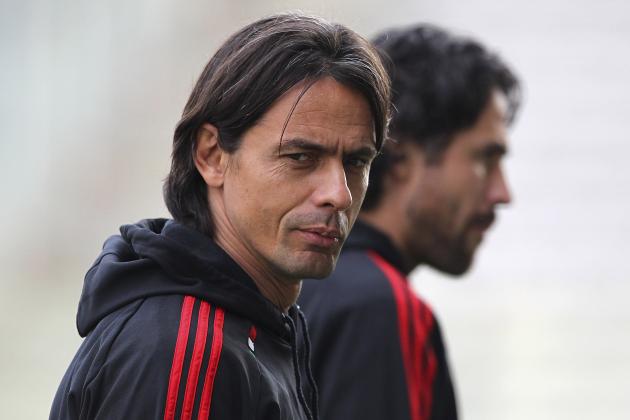 Marco Luzzani/Getty Images

Professional world football players usually retire between 30-35 years old. Goalkeepers can play longer. Manchester United goalkeeper Edwin van der Sar retired last season at the age of 40.
There is no single factor in deciding when to get off the pitch.
Sometimes, coaches would rather have younger players with more speed and energy than players who are beginning to wear down.
Players also frequently get injured. After 30, the body does not recover as fast. Is there is a recurring injury, which prevents athletes from giving their best, they may decide to retire earlier than planned.
Football is a taxing sport physically, and not all players can keep up with the arduous fitness level that they need in order to play. It gets even more difficult as they get older.
This is a list of 10 players who, for the love of the game or for whatever other reason, still play.
Begin Slideshow

»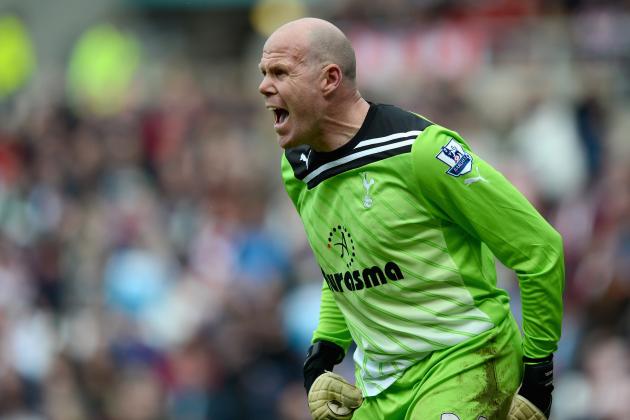 Gareth Copley/Getty Images

American goalkeeper Brad Friedel will be turning 41 on May 18, 2012.
As the Associated Press reports, cited by ESPN, Friedel has become the oldest man to play for Tottenham. He set the Tottenham record when he started on May 2 against Bolton at 40 years, 350 days.
He holds another record. Friedel is goalkeeper with the most consecutive appearances in the Premier League. Ever since the 2004-2005 season, he has played in 38 out of 38 games in every Premier League season.
He started in the 300th straight Premier League game on April 21 against Queens Park Rangers. Friedel was last traded to Tottenham Hotspur in 2011.
Friedel says one reason why he is still playing is yoga. He's been doing it for 10 years. Friedel has a remarkable career; he is not thinking of retirement. He says he will keep playing until no manager in the world is willing to take him on.
He will be up for re-signing at age 42. Although he may deserve every chance, it's unlikely that any manager will take the risk.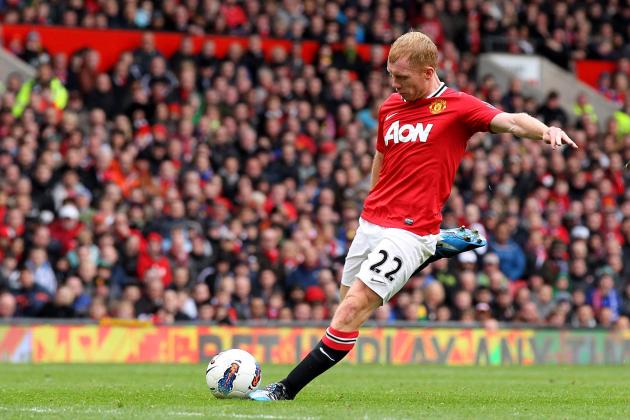 Alex Livesey/Getty Images

There is not going to be another coming out of retirement for 37-year-old Manchester United midfielder Paul Scholes.
He already came back once in January 2012 to help the Red Devils as they were going through an injury crisis. He has played 15 games, scoring three goals, the last one during this weekend's game against Swansea.
Scholes had come back only for the remainder of the current season. His last game, this time for sure, is against Sunderland on May 13.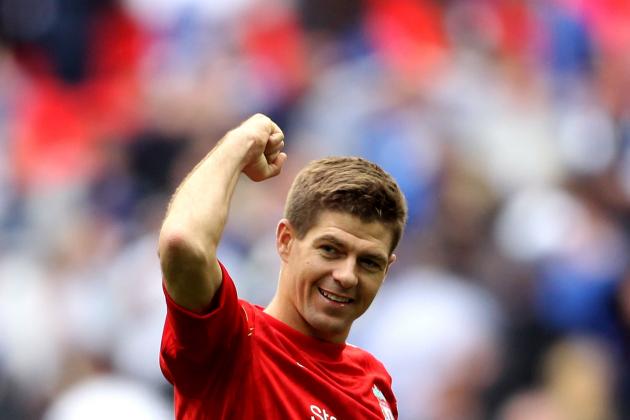 Scott Heavey/Getty Images

No Liverpool fan wants to see him go. However, the Reds' leader and legend is likely to retire in 2013 when his contract expires.
He was out for six months last year. For the 31-year-old midfielder, that is a long time. He has been regularly injured over the last two seasons.
If not from Liverpool, he will most likely retire from international football, leaving the national team of England after the European Championship. Otherwise, he could be jeopardizing his last few years at Anfield by prolonging his time with England.
He told the Daily Mail in February: 'But I am aware of the future, the injuries I've had and I want to play for Liverpool for as long as I can. I also know there are quite a few players who have stopped playing international football to prolong their club careers and it's helped them to do that."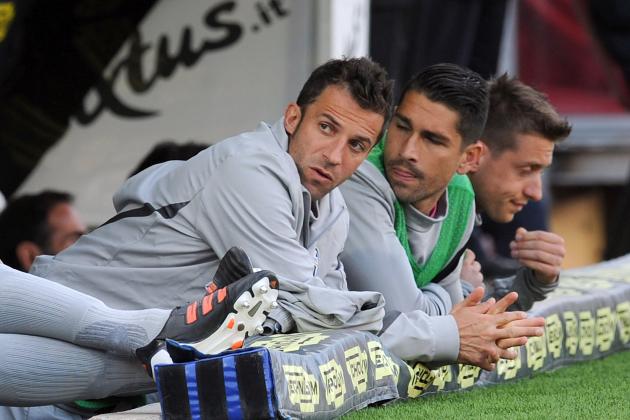 Giuseppe Bellini/Getty Images

Juventus won the Italian league title for a 28th time. They beat Cagliari 2-0. Forward Alessandro Del Piero, 37, did not play.
In fact, he hasn't played a lot this season at all. He has played only two full games. The striker has scored two goals in 22 games.
The Italian has not confirmed retirement, but Juventus president Andrea Agnelli has confirmed this will be the Serie A team captain's final season for the squad.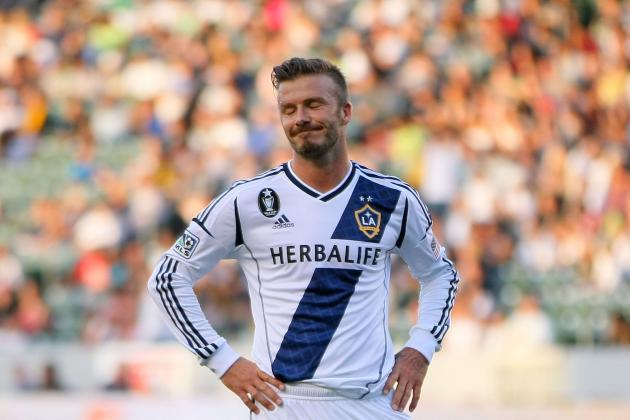 Victor Decolongon/Getty Images

I can't think of a 37-year-old player who is more important to his team than David Beckham (if you can, please let me know in the comments section).
The Los Angeles Galaxy are at seventh place in the Western Conference, winning three out of nine games. Beckham has played in every game since the beginning of the season, being substituted just once.
His contract is over at the end of next season. At 38, even Paris Saint-Germain won't be willing to pay the millions it offered last year when he won his first Major League Soccer title for since coming to the U.S. in 2007 from FC Real Madrid.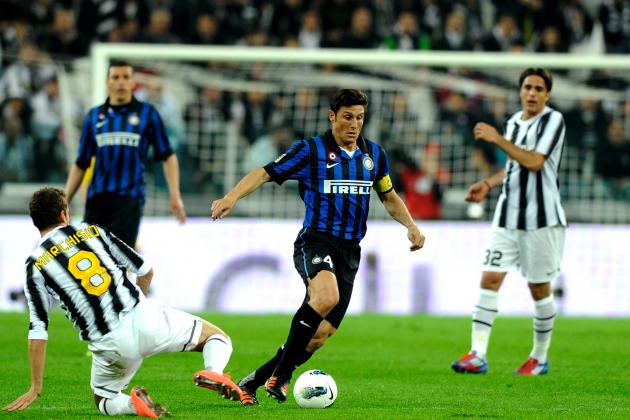 Claudio Villa/Getty Images

Inter Milan's captain Javier Zanetti, 38, has one more season on his contract. He says he will not return to Argentina when it expires because he feels at home in Italy. He wants to retire at Inter.
The Argentine defender has been with the Nerazzurri for 16 years. He was the hero for the club in 2010 when the team won the UEFA Champions League, the Italian Serie A trophy and the Italian Cup.
Zanetti plans to keep playing into his 40s, if he is healthy. However, it's very unlikely the owners or the manager will have to confidence to sign him for another two-year contract. He has played 32 games this season. He has two assists, 10 shots and no goals.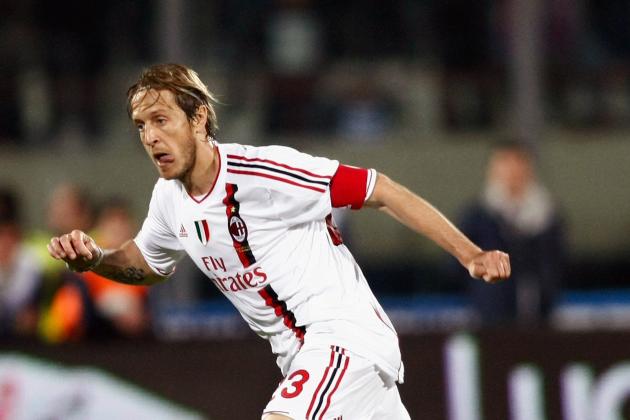 Maurizio Lagana/Getty Images

It is not clear what is happening around the soon-to-be 36-year-old midfielder from AC Milan.
He has said repeatedly that he will not retire after his contract expires at the end of the 2011-2012 season. He will only then discuss his future with the club. That means right about now. We should be hearing news in the next couple of weeks.
It's interesting that you could see the 2012-2013 season AC Milan's jerseys. And Ambrosini is there.
Even if he signs, it probably won't be for more than two years (and that's a stretch).
Claudio Villa/Getty Images

The striker's contract expires at the end of this season.
Inzaghi, 38, was used for just eight games this season, starting in just one. He scored no goals and had only one shot. Clearly, AC Milan does not count on him any more.
The Rossonerri should keep bringing in young players.
With no contract extension signals from Milan, Atalanta president Antonio Percassi reportedly has entered preliminary talks with the player.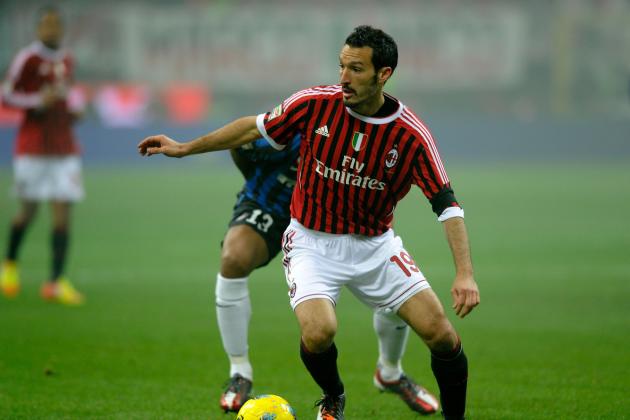 Claudio Villa/Getty Images

The 35-year-old defender has not had a very good season with AC Milan playing in 15 games.
His contract expires on June 30, and Zambrotta has not yet been offered a new deal. The club will reevaluate the situation only after that date.
That is not a good sign, usually. Goal.com reports that according to La Gazzetta Dello Sport, AC Milan are preparing to offer new contracts to Massimo Ambrosini, Gennaro Gattuso and Alessandro Nesta.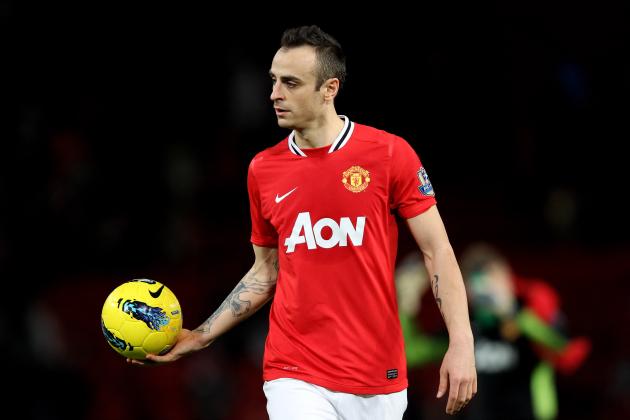 Alex Livesey/Getty Images

The 32-year-old Manchester United striker Dimitar Berbatov retired from international football two years ago, citing that his club will benefit from that.
It didn't, really. He has not been playing a lot this season. The Red Devils' manager Sir Alex Ferguson did not even include him in the group for last year's UEFA Champions League final against Barcelona, despite him being the Premier League's Top Scorer (award he shared with Carlos Tevez).
Now, Fergie has hinted Berbatov will leave Old Trafford at the end of this season. He has said many times before he would like to end his career in a Man United jersey. But he is not playing for the first team, which is what he wants.
Rather than letting him go for free, after buying him for a record of $25 million in 2008, they will try to extend his contract for another year so they can get a fee from a potential trade.
At 32, with no reports of clubs showing interest in Berbatov, his wish to retire from Man United could turn true.