50 Greatest Players in World Football Right Now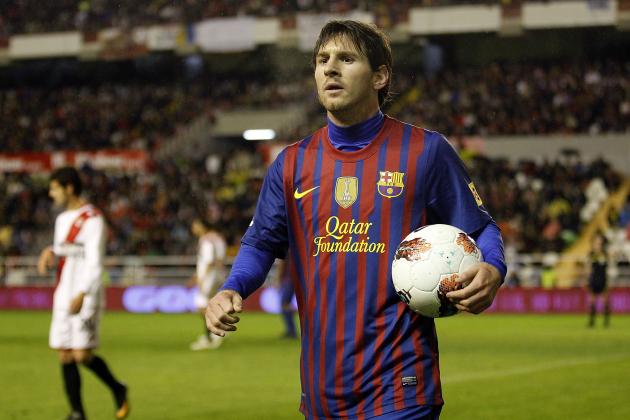 Angel Martinez/Getty Images

World football has some great players providing entertainment for fans of the game.
There are always obvious choices for lists like this but picks may differ depending on the person. Overall ability is the main criteria here though form does come into play for some entries.
World football has no shortage of great players right now and there are many more on the way.
Here are the 50 greatest players in world football right now.
Begin Slideshow

»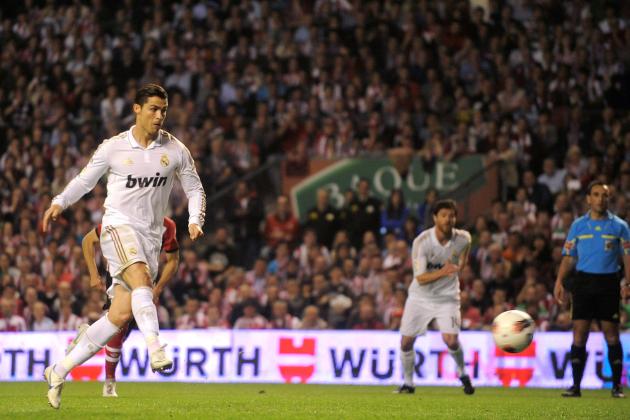 Denis Doyle/Getty Images

What Cristiano Ronaldo has done this season, and virtually every season since he has been in Spain, has been overlooked because of the exploits of a certain pint-sized Argentinean.
Ronaldo dragged Real Madrid to the La Liga title and scored some extremely important goals, including the winner in the team's last game against Barcelona, to ensure that Madrid won some silverware this season.
Shaun Botterill/Getty Images

Sergio Ramos has shown his class as a centre-back this season and will certainly be an important figure in that position for both his club and the Spanish national team as time goes on.
He has strutted his stuff on the offensive side of things too, chipping in with four goals and seven assists for Real Madrid.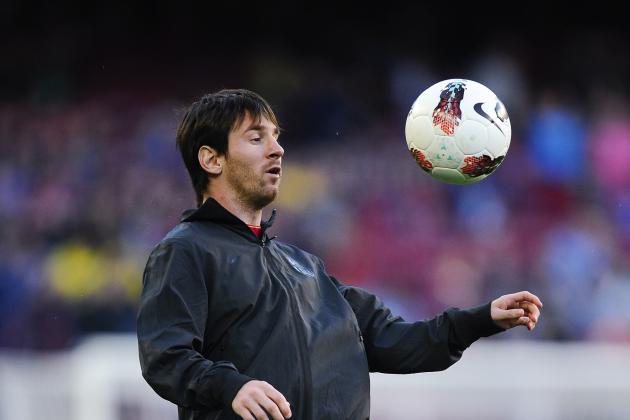 David Ramos/Getty Images

Lionel Messi has gone through a record-breaking season and the current Ballon d'Or winner has set an extremely high standard for his exploits in the next campaign.
Messi is by far the greatest player on the planet right now even if he misses the occasional penalty.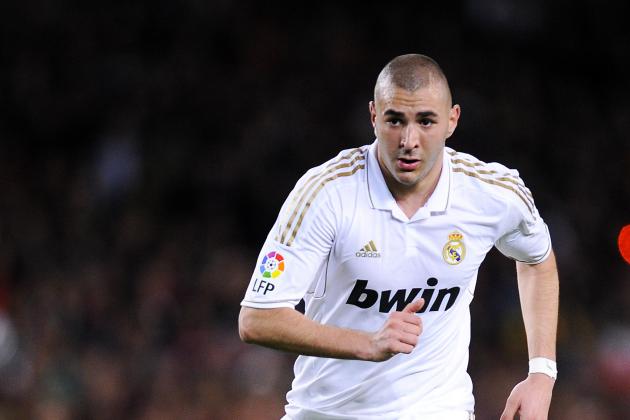 David Ramos/Getty Images

Karim Benzema has been in great form this season, 32 goals in 55 games, and has wrestled the starting forward spot from Gonzalo Higuain.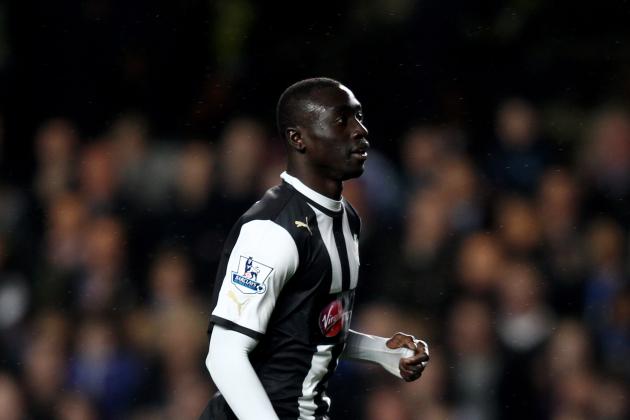 Ian Walton/Getty Images

Surprised?
With 13 goals in 12 games for Newcastle since January and class goals like this, Papiss Cisse deserves to be on this list. Hopefully he can continue his quality play for his club next season and cement his status as one of Europe's top forwards.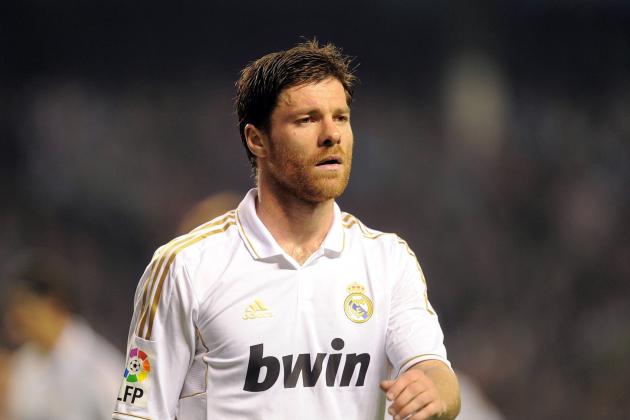 Denis Doyle/Getty Images

Xabi Alonso quietly pulls the strings for Real Madrid and, were it not for players like Andres Iniesta and Xavi, Alonso would probably be talked about as the best midfielder in the game right now.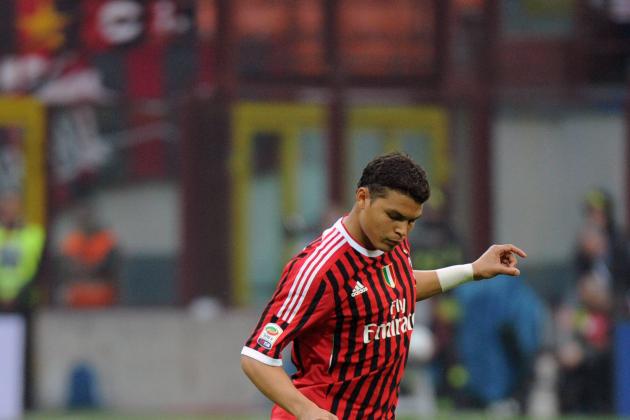 Dino Panato/Getty Images

Thiago Silva is arguably the best defender in the world right now. He is good on the ball and has the speed, intelligence, and tackling prowess to nullify any attacking opponent.
AC Milan has a much tougher time at the back when he is not around.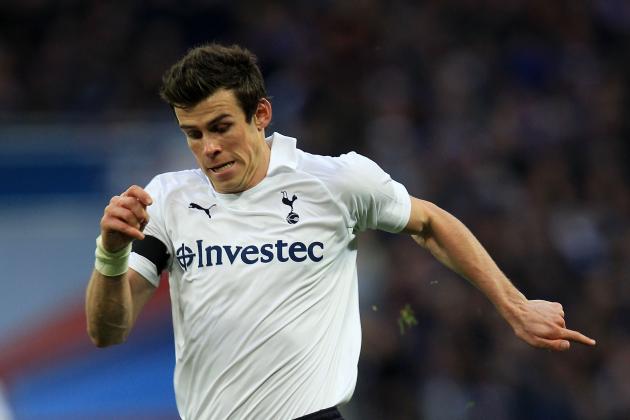 Michael Steele/Getty Images

The Gareth Bale hype seems to have died down a bit but the player is still going strong. Bale has improved on both his goal and assist tallies this season and has really solidified his status as a world-class player.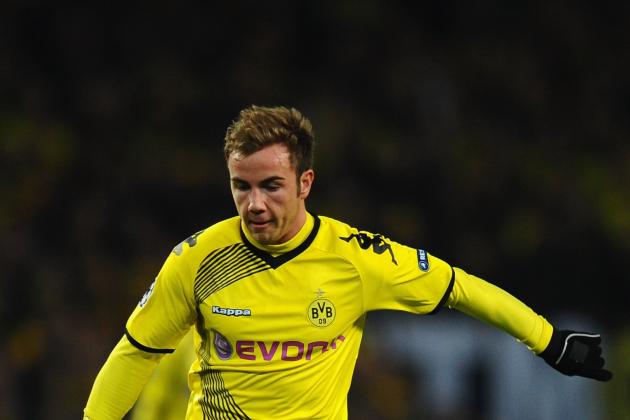 Mike Hewitt/Getty Images

There are a few players under 21 on this list and Mario Gotze starts off this little group. The Borussia Dortmund playmaker continued his impressive work from last season and shown his loyalty to the club at the same time.
Dortmund and Germany have a bright future with Gotze on their team.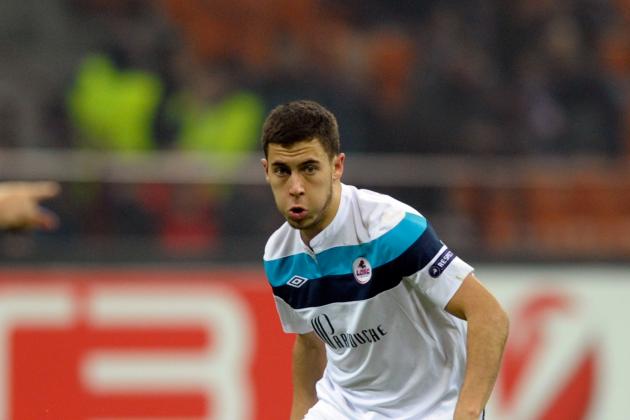 Claudio Villa/Getty Images

Eden Hazard is set to showcase his skills in England next season. The only question is where exactly he will end up.
Hazard has plenty of admirers across Europe and when you see him play it's obvious why. His skill on the ball and intelligent passing have been matched by an increase in quality in front of goal with Hazard scoring 17 Ligue 1 goals in 35 appearances so far this season.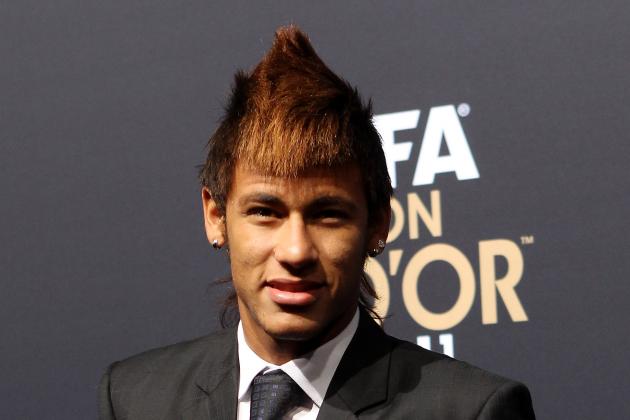 Scott Heavey/Getty Images

Neymar continues to impress and delight fans of Brazilian and South American football while playing for Santos.
The young Brazilian is undoubtedly one of the best players in the world but critics and world football followers will withhold the title of "World's Greatest" until he proves himself in Europe.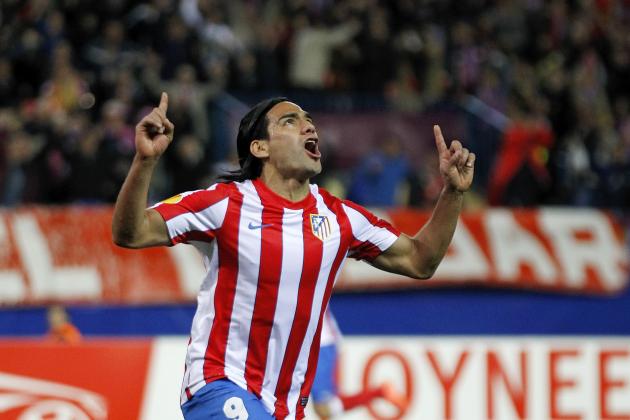 Angel Martinez/Getty Images

Radamel Falcao has been outstanding in front of goal during the last few seasons with Porto and now with Atletico Madrid.
If neither Lionel Messi or Cristiano Ronaldo played in La Liga he would be topping the scoring charts in Spain.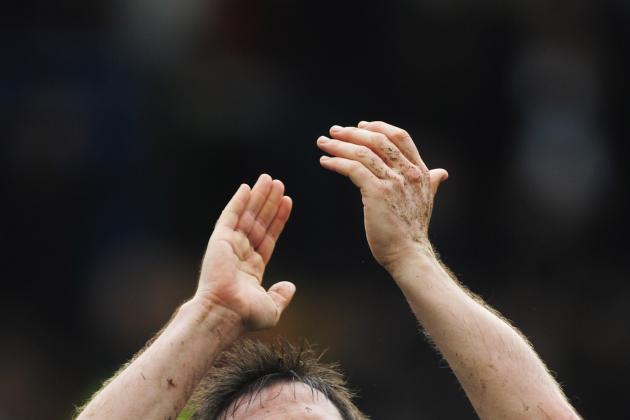 Jamie McDonald/Getty Images

Frank Lampard is getting up there in age but he has shown this season that he still has the quality to get it done.
He leads Chelsea in scoring right now and has been an integral part of the team's best moments this season.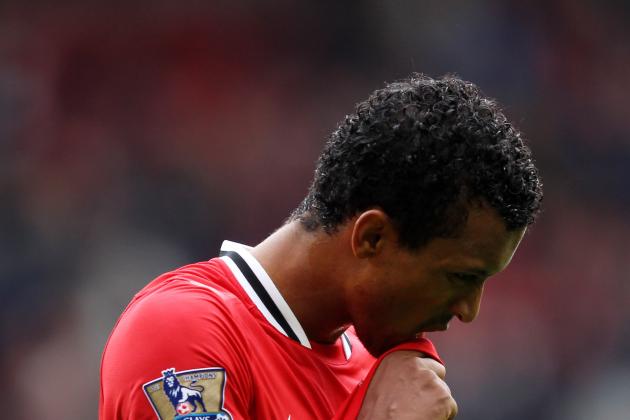 Alex Livesey/Getty Images

Nani is still not at his full potential but he already one of the best wingers in the game. He continues to improve on his statistical output each season and is a valuable asset for Manchester United.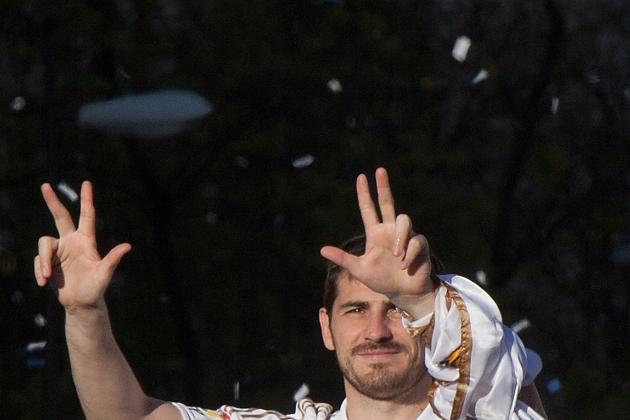 Pablo Blazquez Dominguez/Getty Images

Iker Casillas must be happy to on top of things in Spain again. The long-time Spanish and Real Madrid goalkeeper has been one of the world's best between the sticks for the majority of his career.
Consistency has been the key for the Real Madrid man.
Jasper Juinen/Getty Images

Fernando Llorente is one of the Spain's top forwards and will play an important role in the team's Euro 2012 campaign.
Llorente has been a consistent scorer during his time with Athletic Bilbao and has been linked with a number of big clubs throughout the years.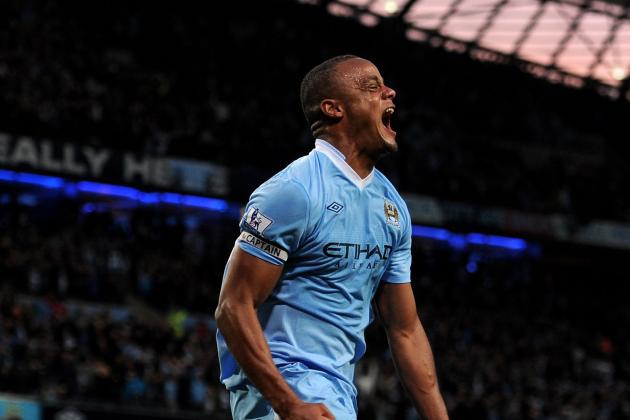 Michael Regan/Getty Images

Vincent Kompany etched his name into Manchester City folklore with his game-winning goal in City's recent rival match against Manchester United.
Kompany is an extremely solid defender and capable with the ball at his feet as well.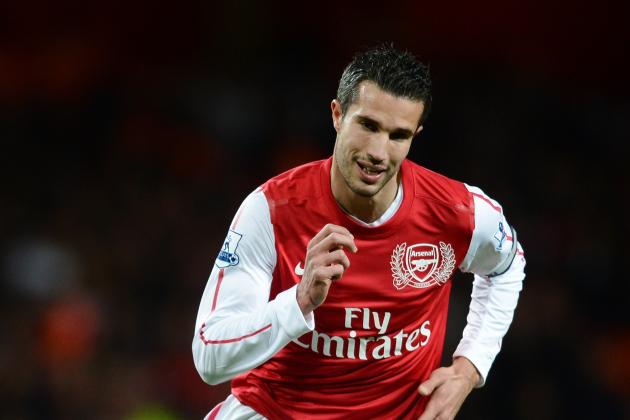 Laurence Griffiths/Getty Images

Robin van Persie's form for the last year has been absolutely superb. He has always been a quality player and with his injury problems behind him he is showing that on a consistent basis.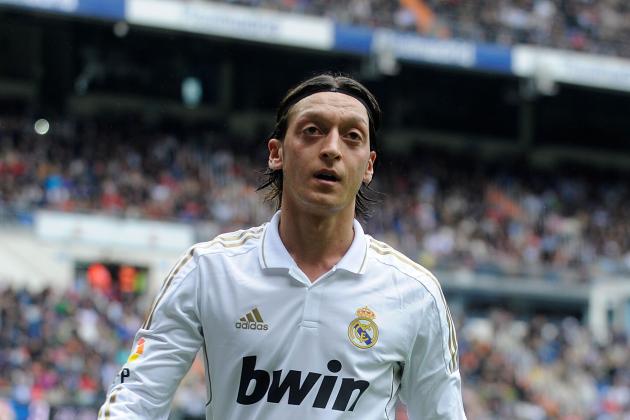 Denis Doyle/Getty Images

Mesut Ozil continues to pull the strings at Real Madrid besides being one of the younger starters in the squad.
The German midfielder's dribbling and passing skills, as well as his vision, has allowed him to notch over 20 assists in each of his seasons with Real Madrid.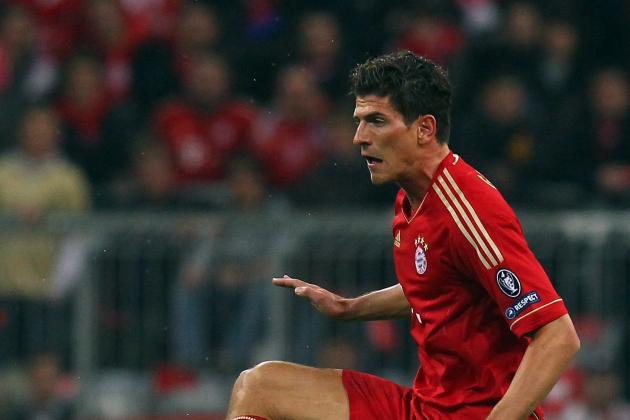 Martin Rose/Getty Images

Mario Gomez is one of the forwards on this list who scores goals for fun. He is clinical in and around the 18-yard box and is second in the Bundesliga scoring charts to our next entry.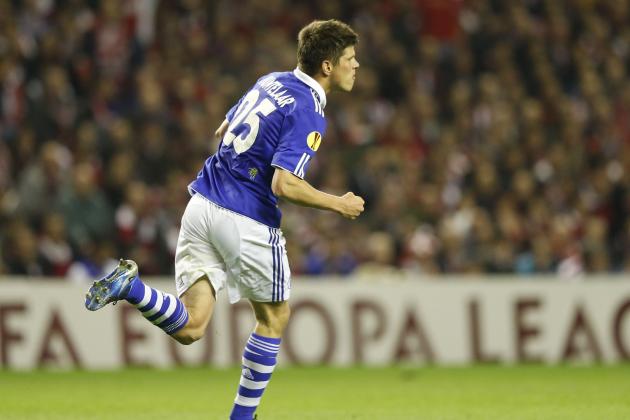 Angel Martinez/Getty Images

Klaas-Jan Huntelaar has really hit his stride since joining Schalke. He hit double digits last season and has an incredible 46 goals in 46 games this season.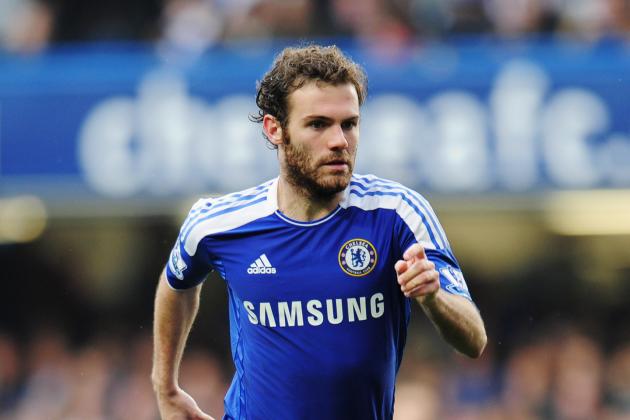 Shaun Botterill/Getty Images

Juan Mata has been Chelsea's creative force since joining the club this season. Mata's array of skills has seen him score six goals and have 18 assists.
Shaun Botterill/Getty Images

Sergio Aguero is another EPL newcomer who has had a strong impact on his new team. He is Manchester City's leading scorer right now and has showed a wide array of skills on the ball.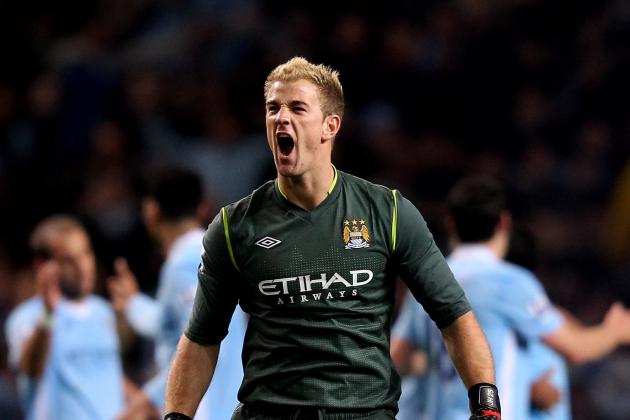 Alex Livesey/Getty Images

The English national team stopped its search for a long-term goalkeeper when Joe Hart became an integral part of the Manchester City squad.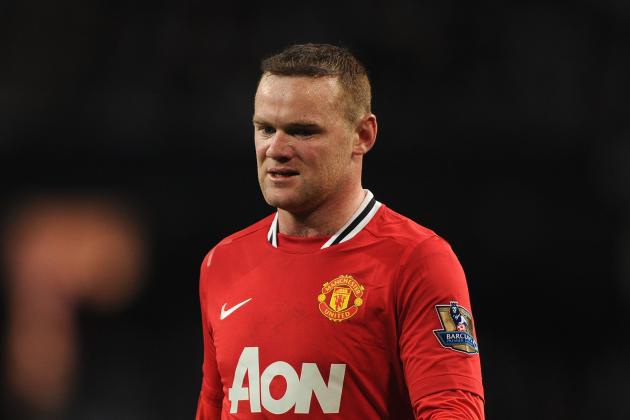 Michael Regan/Getty Images

Wayne Rooney is right behind Robin van Persie in the Premier League scoring chart. Rooney's skill set allows him to provide both a creative and goal-scoring element for both Manchester United and the English national team.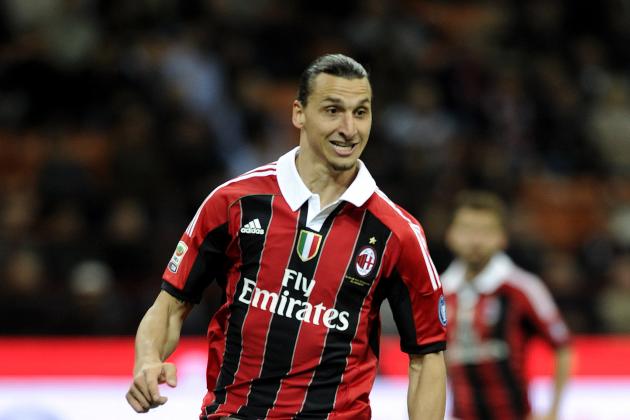 Claudio Villa/Getty Images

Zlatan Ibrahimovic has won a number of titles during his career and continues to blend his skills and strength to help a club like AC Milan. He leads the Serie A in scoring right now.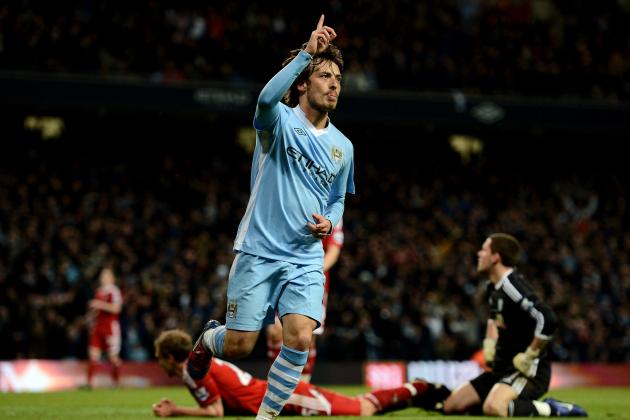 Laurence Griffiths/Getty Images

David Silva has been star in the EPL since he joined Manchester City last season. As with a lot of talented Spaniards, he sometimes gets overlooked on the international stage but his time at Valencia and now at City confirm his talent.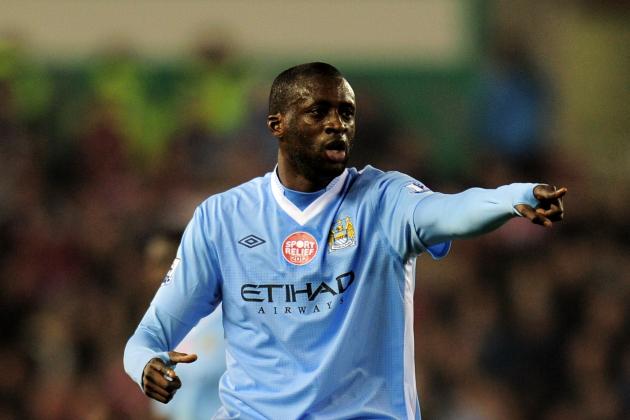 Shaun Botterill/Getty Images

Yaya Toure can be found making some marauding runs through the middle of the pitch and is a driving force for Manchester City.
His unique blend of strength and skill make him tough to defend and has helped him play a part in championship winning teams in Greece and Spain.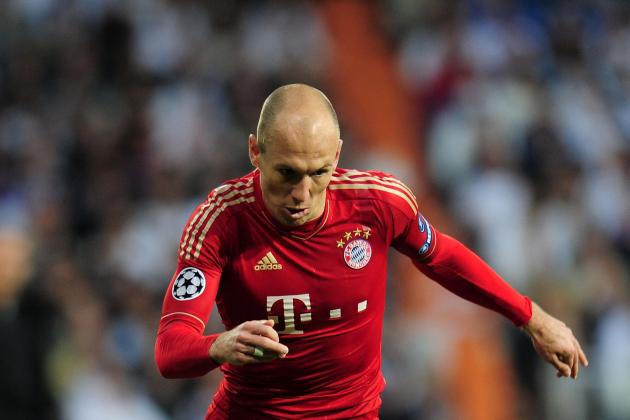 Shaun Botterill/Getty Images

Since returning from his injury earlier this season, Arjen Robben has been a major part of Bayern Munich's run to the Champions League final.
Injuries have always gotten in the way of Robben's play from time to time but with his quality he will always be one of the top players in the world.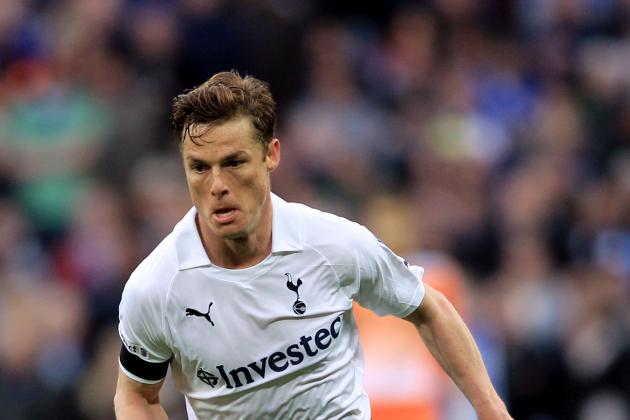 Michael Steele/Getty Images

Scott Parker won the Footballer of the Year award last season while at West Ham and has been instrumental for Tottenham during their current campaign.
Parker provides a solid foundation for Tottenham's creative play and his performances could see him gain a place for England's Euro 2012 squad.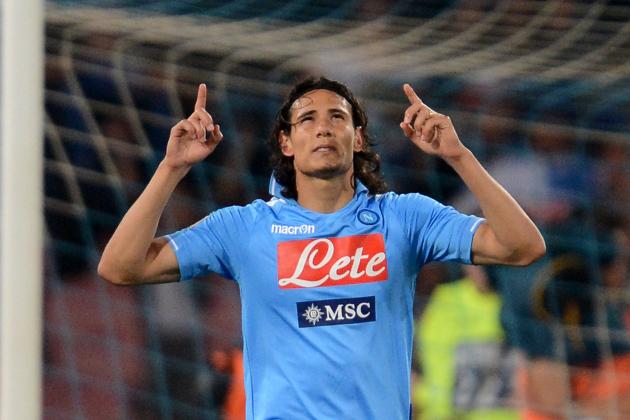 Tullio M. Puglia/Getty Images

Edinson Cavani is a part of Napoli's much sought after trio and one can tell why that's the case. Cavani's mobility, size, speed, skill and finishing would make him a star in whatever league he plays.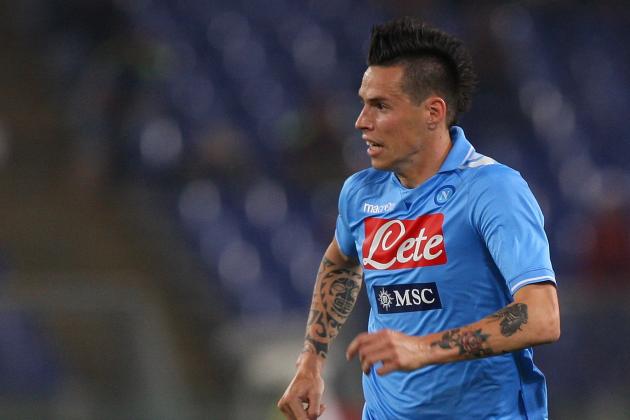 Paolo Bruno/Getty Images

Marek Hamsik's all-action style of play in midfield has attracted the interest of many big clubs across Europe.
He scores goals from midfield and adds a decent amount of assists as well. This season he has 11 goals and nine assists in all competitions.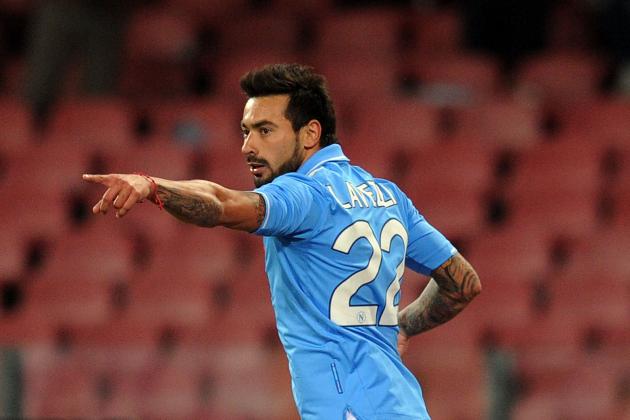 Giuseppe Bellini/Getty Images

Ezequiel Lavezzi is the last of the Napoli stars but that doesn't make his contribution or his quality any less than his colleagues.
The versatile Argentinean can play on the wings or as a striker and chips in with his share of goals and assists.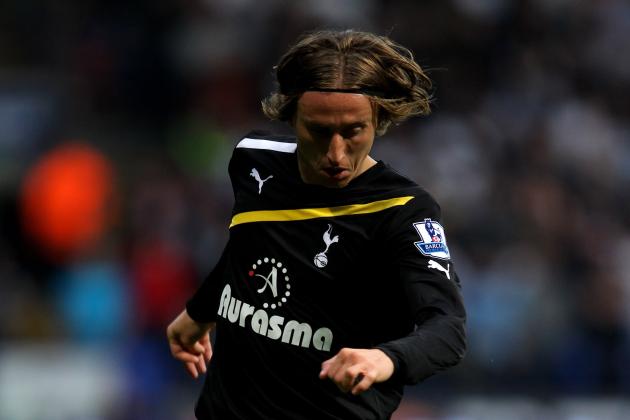 Alex Livesey/Getty Images

Luka Modric is one of the best playmakers in the game and there is no surprise that he has been linked with moves to teams like Chelsea and Manchester United.
Modric makes the wheels turn for Tottenham on a weekly basis and the club will try its hardest to keep him there in summer.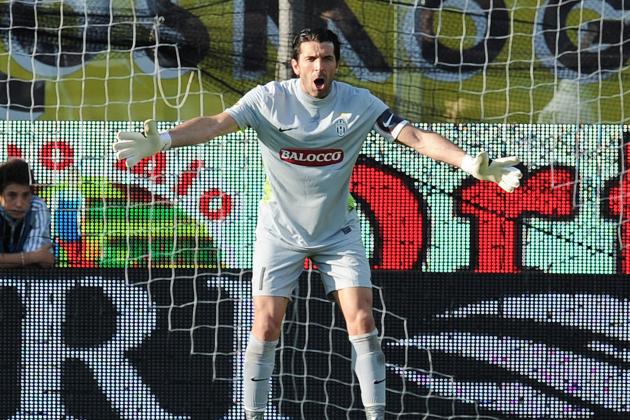 Giuseppe Bellini/Getty Images

Gianluigi Buffon will go down as one of the greatest goalkeepers in the history of the game and he has always been one of the top goalkeepers throughout his career.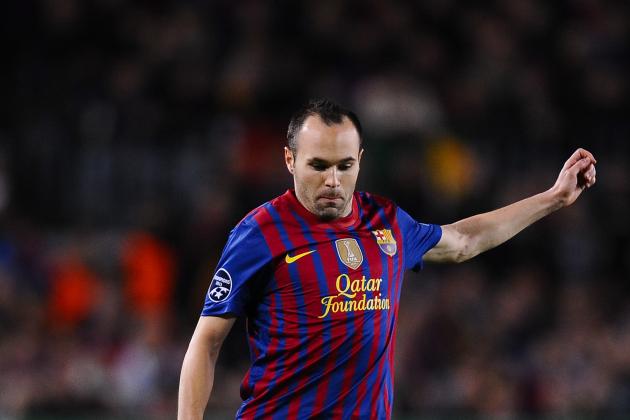 David Ramos/Getty Images

Andres Iniesta's close dribbling, vision and passing skills make him one of the best midfielders in history and in the game itself.
His talent is common knowledge to football fans with even Argentinean playmaker Riquelme, saying that he still learns from the Spaniard.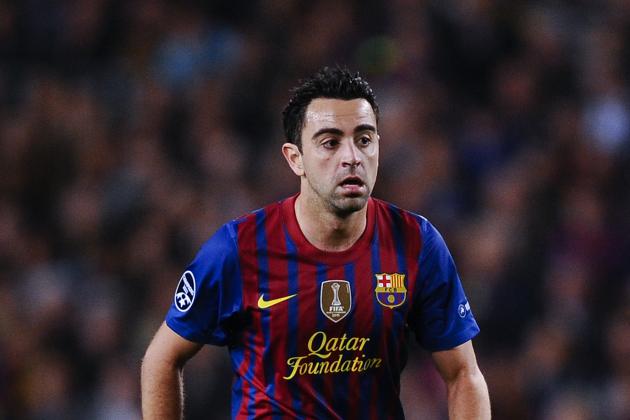 David Ramos/Getty Images

What Xavi brings to the table not many others can. His passing is exquisite and he has also added some more goals to his game this season,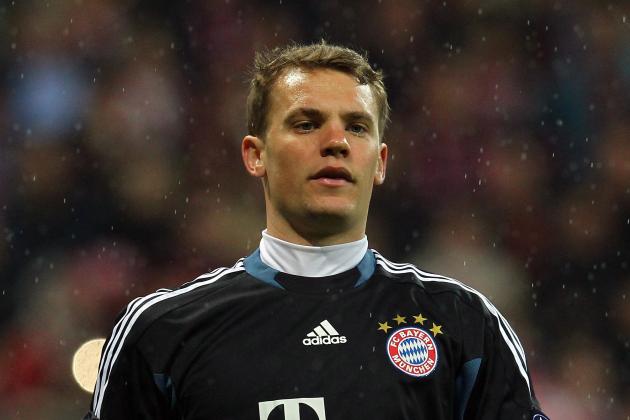 Martin Rose/Getty Images

Germany has produced a number of world-class goalkeepers and Manuel Neuer will join that list. He is one of the top goalkeepers in the game right now.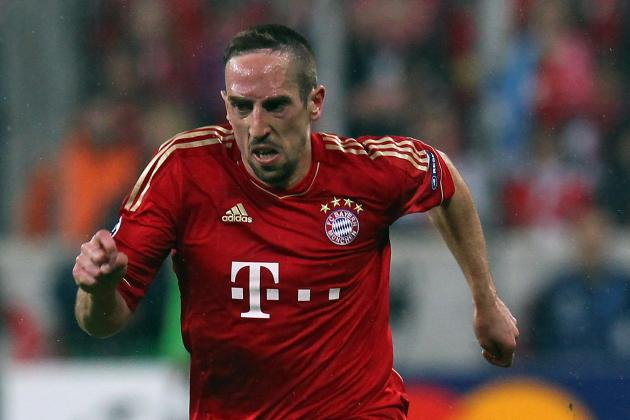 Martin Rose/Getty Images

Franck Ribery has scored 16 goals and added 14 assists this season. He has produced some great seasons for Bayern Munich throughout his career and deserving of being on this list.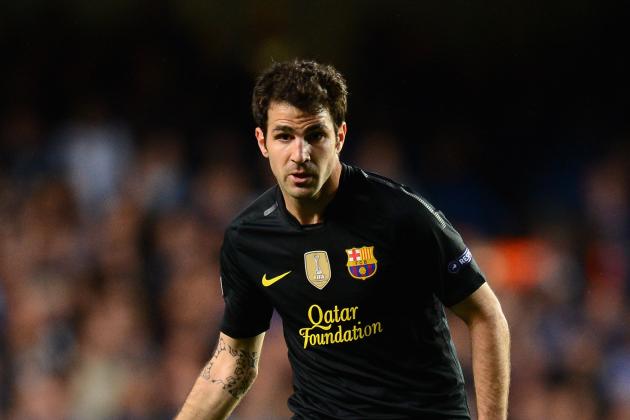 Mike Hewitt/Getty Images

Cesc Fabregas may have changed sides last summer but the quality of his play was not reduced at all. Fabregas has the ability to score and create goals with his knack for getting into the right position allowing him to get some good chances.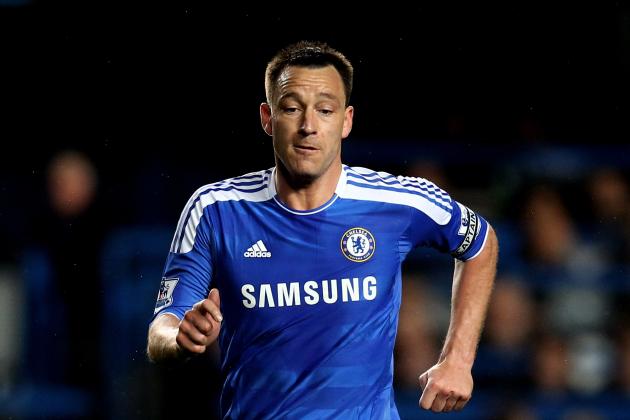 Julian Finney/Getty Images

John Terry is extremely important to any success that Chelsea may have. The tough-tackling Englishman is the most solid and reliable man at the back for his club and will play the same role for England in Euro 2012.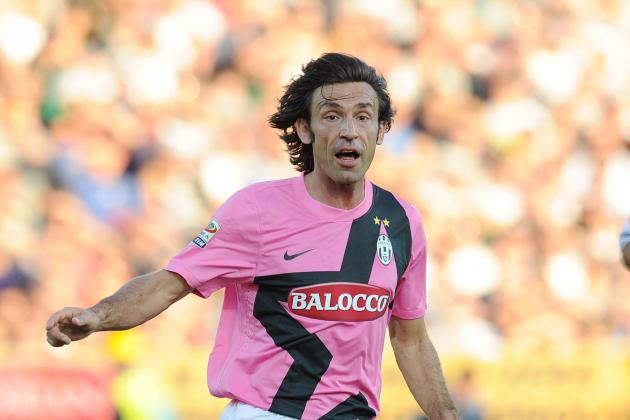 Giuseppe Bellini/Getty Images

The play of Andrea Pirlo is a good reason why Juventus seems set to return to its glory days of the past. Pirlo doesn't score a lot of goals nor add a lot of assists but he is instrumental in helping the team keep possession.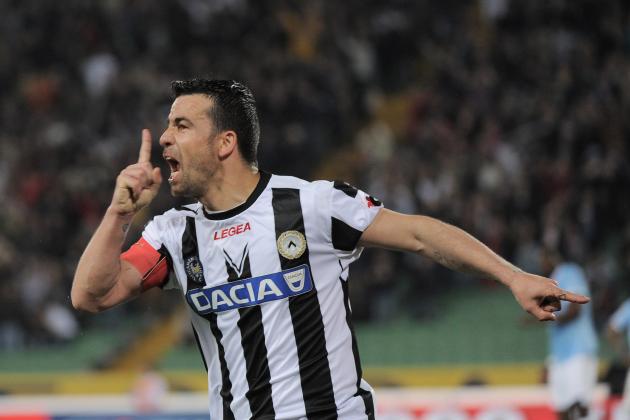 Dino Panato/Getty Images

Despite his age (34) Antonio Di Natale continues to bang in the goals on a regular basis. He topped the Serie A scoring charts last season and is currently third in that category with 21 strikes.
Di Natale's consistency and composure in front of goal makes him a solid option for this list.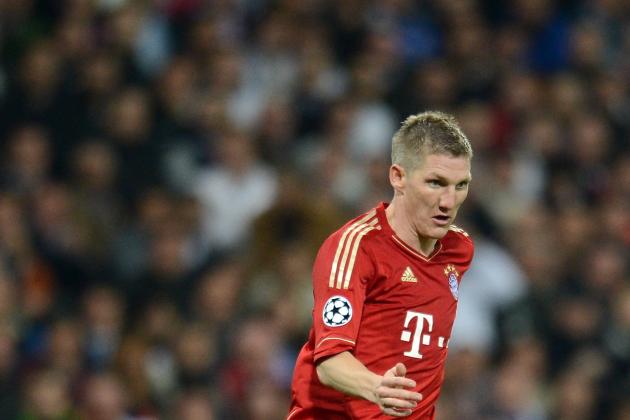 Jasper Juinen/Getty Images

Bastian Schweinsteiger has great dribbling skills, passing range, vision and positional awareness. His importance to Bayern Munich cannot be overlooked thanks to the skills he brings to the table.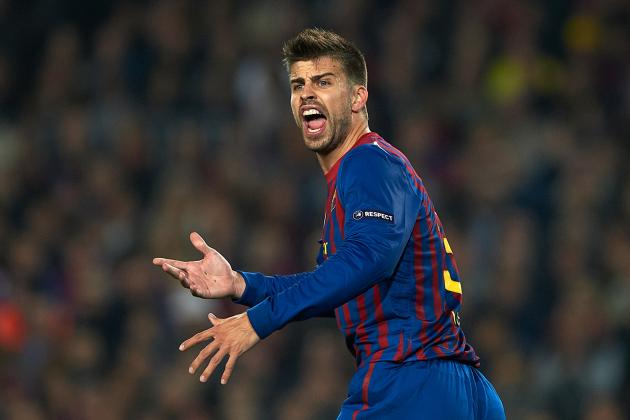 Manuel Queimadelos Alonso/Getty Images

Gerard Pique hasn't had the greatest season so far but he is still one of the best defenders in the game. He isn't the fastest defender but uses his strength and reading of the game to stop his opponents.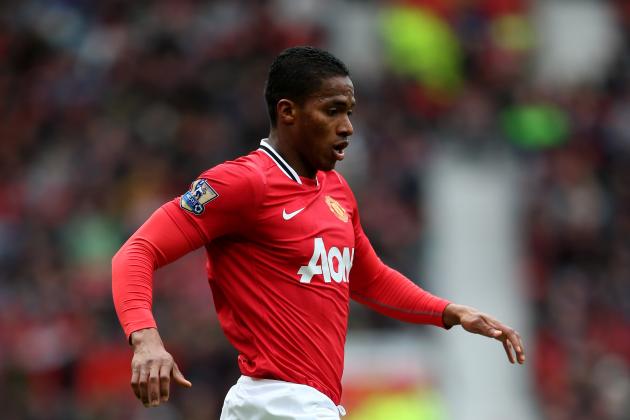 Alex Livesey/Getty Images

Antonio Valencia is one of the best wingers in the world. He has been in really good form this season when not injured.
His pace and direct running make things hard for his opponents and his final ball is usually on target as well.
David Ramos/Getty Images

Didier Drogba has shown some good form in recent weeks and has shown he is not quite done. Drogba was one of the most feared strikers in Europe at one point and still has the quality to trouble teams on his own up front.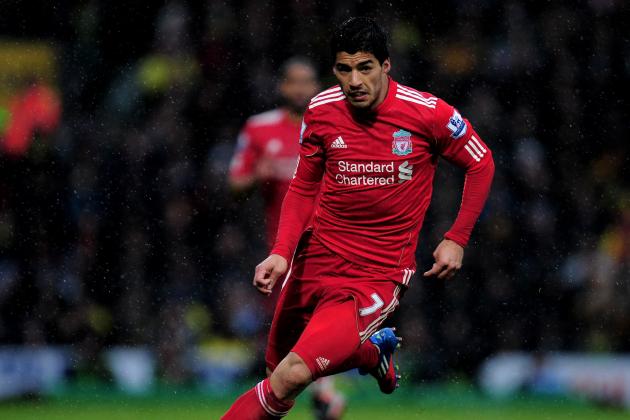 Jamie McDonald/Getty Images

Luis Suarez's star has fallen a little bit recently with all the off-field antics he was involved in. He is one of the best attackers in the world with his creativity, skill and speed giving him the upper hand on many of his markers.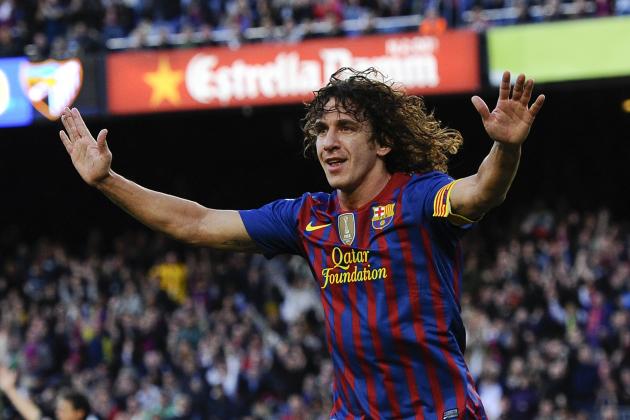 David Ramos/Getty Images

Carles Puyol is in the twilight of his career but still has the quality in his game. Puyol's importance for Barcelona has been seen time and again because when he is missing the team is more likely to suffer at the back.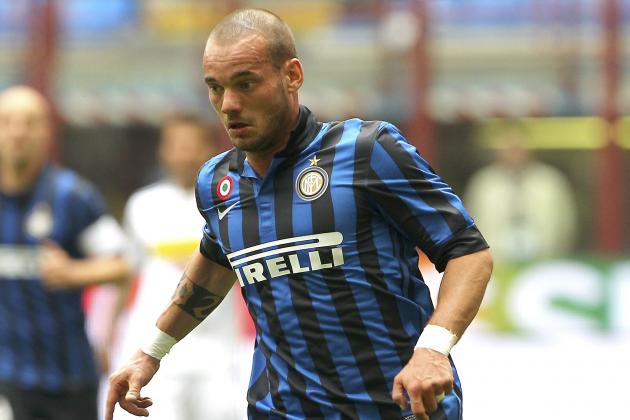 Marco Luzzani/Getty Images

Wesley Sneijder is another great player who hasn't been in the best of form this season. Sneijder is still a class act though and certainly worthy of being on this list.
He was a major part in the Netherlands 2010 World Cup campaign and in Inter's treble a few years ago.