Transfer Rumours: 8 Clubs That Should Sign Klaas-Jan Huntelaar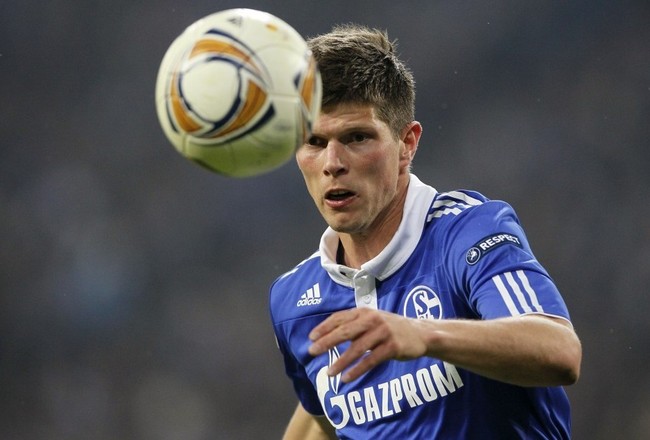 Dutch attacker Klaas-Jan Huntelaar had trouble scoring at Real Madrid after having been a dynamo for Eredivisie side Ajax, where he averaged over 30 goals a season in three full campaigns.
However, that was the first time he had to deal with major spotlight and he was only given half a season to even try to settle into a completely different league.
AC Milan also only gave him 25 games to try and figure it all out before shipping him out of the fashion capital of Europe.
Schalke 04 proved that if he was given time to settle in, he was worth it, as 35 games in his first season saw 13 goals while this year he has 45 appearances and 43 goals.
The 28-year-old is an obvious talent and with his stock once again peaking, he is on (or should be on) the wish list of a handful of Europe's best sides.
Tottenham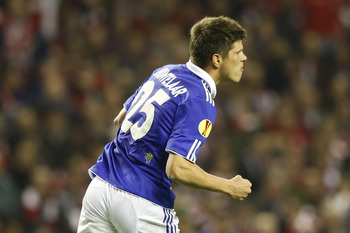 Angel Martinez/Getty Images
Tottenham are looking at trying to hold onto loan signing Emmanuel Adebayor, but he could be too hard to pry away from Manchester.
Signing Klaas-Jan Huntelaar would give them a player of the similar mold but most likely in a better wage bracket.
Huntelaar also would benefit from partnering up with Rafael van der Vaart, with whom he regularly plays on the Dutch National team.
Inter Milan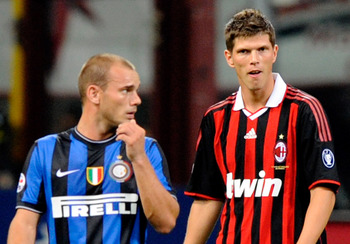 Claudio Villa/Getty Images
Inter Milan could also sell him on joining a fellow Dutch international.
Wesley Sneijder has been down in form slightly this season and has seen his stock fall since this time last season, but a supporting midfield role behind Huntelaar could benefit them both.
Valencia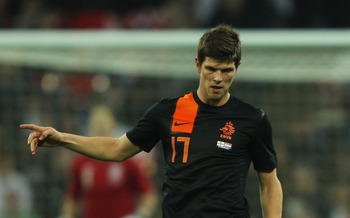 David Rogers/Getty Images
A return to La Liga may seem not the brightest option, but a club like Valencia are in a position to benefit from the striker far more than Real Madrid or Barcelona.
He wont be a one-man solution to find a way to close the 30-point gap between second and third, but he could help cut that difference in half alongside Roberto Soldado.
Atletico Madrid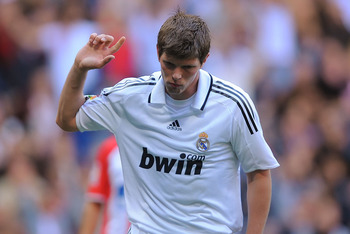 Denis Doyle/Getty Images
Another Spanish side that would be benefited by the attacker is Atletico Madrid.
Not only would it be great for them to see someone do better for them than he did for Real, he would also be a great asset to the style of Radamel Falcao who, like Valencia's Soldado, has tried to do it all himself this season in Spain.
Paris Saint-Germain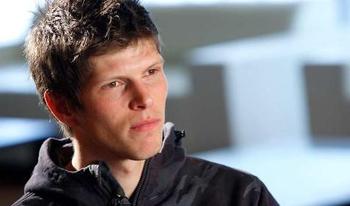 With PSG hoping to buy themselves a way into the top tier of European football, Huntelaar might be someone they consider going after.
Between Nene, Javier Pastore, Kevin Gameiro and Jeremy Menez, the Dutchman would have a great support and partnership system around him to help keep the club at the top of France for the near future.
Olympique Lyon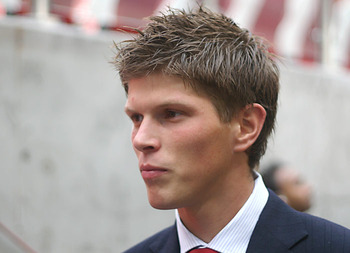 Since Karim Benzema left for Real Madrid, Lyon have yet to replace him with a striker that could keep firing the club up the table.
Huntelaar could do just that, and could help give the club the inspiration to push forward and reclaim their place at the head of French association football.
Manchester United
Huntelaar dreams of being a Red Devil success like compatriot Nistelrooy
Manchester United would be a huge move for Huntelaar and you would expect Sir Alex Ferguson to give him time to settle in at the top. The Daily Mirror is claiming that the Red Devils are looking at his acquisition in the coming summer window.
However, Ferguson also knows that the last Dutchmen he had at the club, Ruud van Nistelrooy and Edwin van der Sar, became legends and knows there would be a lot of expectations riding on the back of the 28-year-old.
With both Michael Owen and Dimitar Berbatov looking to be headed out and Danny Welbeck having forced Javier Hernandez to the bench, the question is exactly how much time on the pitch Huntelaar would have.
Moving Wayne Rooney to a high attacking midfielder behind Welbeck and Huntelaar is another option, with two holding midfielders and Antonio Valencia and Ashley Young on the wings such a formation could be deadly.
Arsenal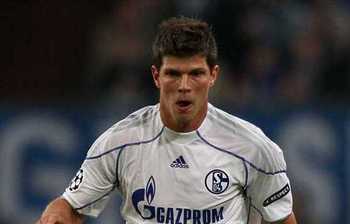 Arsenal are not believed to be in hot pursuit of Huntelaar, but if Robin Van Persie leaves the club he could be the closest replacement in form of stature and style.
He also would be able to fit into the Gunners' offense faster because of his total football background both with Ajax and the Dutch national team.
Conclusion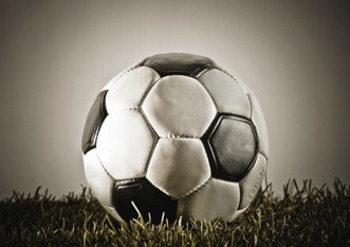 Klaas-Jan Huntelaar is once again on the thoughts and minds of many club managers around Europe.
Will a big move this summer see him finally realize his true potential at the top of his game as he enters the prime years of his career?
All we can do is wait and see.
Please read: 10 Reasons Robin Van Persie Should Stay at Arsenal
Thanks for reading, and be sure to check out more on Bleacher Report and at the links below. You can follow me on Twitter @thedailyatz and Facebook, or visit my website.
Keep Reading