Arsenal FC: The Invincible II Era Has Begun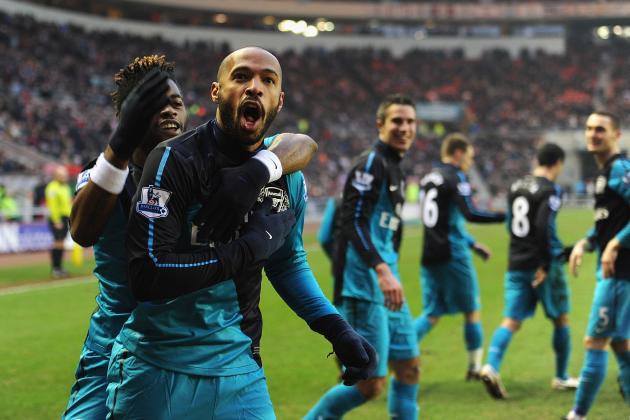 Michael Regan/Getty Images

"It was the best of seasons, it was the worst of seasons, it was the season of wisdom, it was the epoch of belief, it was the epoch of incredulity, it was the season of Light, it was the season of Darkness, it was the spring of hope, it was the winter of despair."
Let us leave Charles Dickens aside for a while, although the words couldn't ring truer.
What a season Arsenal have had. From utter humiliation and despair, the Arsenal football club has risen from the ashes like the Phoenix.
Once the club of derision and ridicule, Arsenal have reinvented themselves, Arsene Wenger has reinvented himself, and it looks he is about to launch a new Invincible era.
Before you skip to the comments section to unleash some fury, hear me out.
There are plenty of reasons why Arsenal are along the lines of ushering in a new Invincible era.
Begin Slideshow

»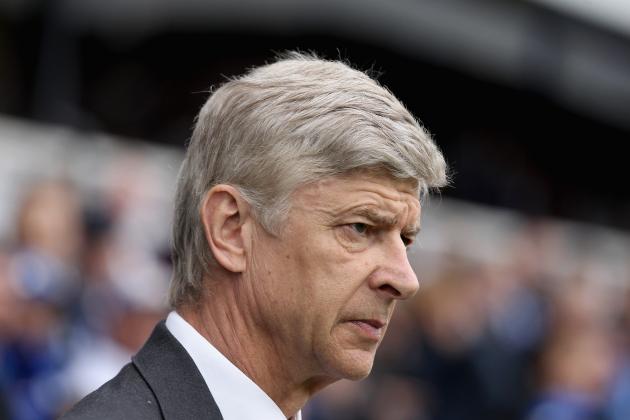 Ian Walton/Getty Images

Arsene Wenger was, is and will always be heralded as a genius.
Players have come and gone, but Wenger remains.
Despite being shortchanged, he has maintained stability within the club, guided them to unfathomable heights and kept them in strong contention for numerous titles every year, all the while having kept the club one of the financially soundest clubs in Europe.
Yes, one cannot be oblivious to Wenger's certain shortcomings, but he has always fared better than his counterparts on a limited budget. While clubs like Chelsea and Manchester City have climbed to new heights, one cannot overlook the fact that it was money talking all the while.
One has to remind himself that, as recently as 2010, Wenger was voted coach of the decade by the Institute of Football History and Statistics (IFFHS), outscoring illustrious compatriots such as Sir Alex Ferguson and Jose Mourinho.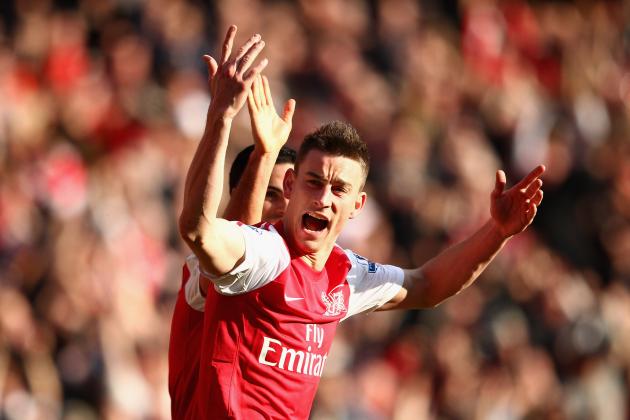 Clive Mason/Getty Images

During the Invincible era, Arsenal had quite a formidable defense: Lauren Etame Mayer, Sol Campbell, Kolo Toure and Cashley, eh, Ashley Cole.
Fast forward to 2012, and you'll realize that Arsenal, after having one of the worst defenses in the league, have really stabilized defensively.
They have three quality center-backs in Per Mertesacker, Thomas Vermaelen and my pick for the most improved player of this season, Laurent Koscielny.
At right-back, they have perhaps one of the best in the world in Bacary Sagna. Ever since he came back from injury, Sagna has been nothing short of phenomenal, supplying incisive passes into the box and also tracking back and defending with poise.
The only hole in defense remains at the left-back position, and this is where Arsenal really have to spend this summer. A quality left-back, akin to Patrice Evra and Ashley Cole, is a must if Wenger wants to repeat his achievement.
And after years of headaches, Arsenal have finally found a reliable keeper in Wojciech Szczęsny. Szczęsny has been superb in goal and provides that added resilience to the Gunners.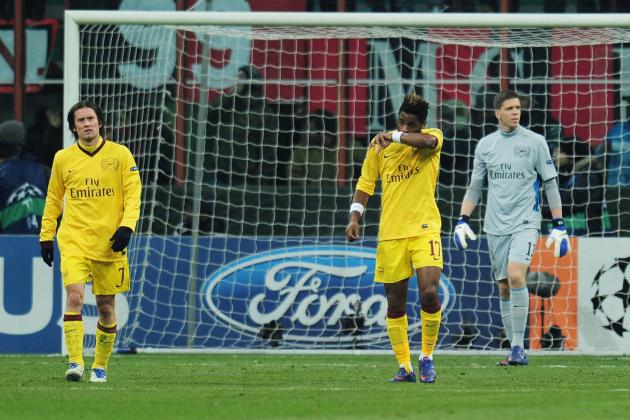 Shaun Botterill/Getty Images

Arsenal have finally blended in youth with experience. With veterans like Mikel Arteta and Per Mertesacker in the ranks, the team has been infused with a wealth of experience, which in my opinion has allowed the younger players to mature and grow exponentially.
Alex Song represents such a player. He has become one of the best "defensive midfielders." I use quotes because he does not simply break up plays and act as a shield for the back four. No, he contributes much more than that.
His passing has really improved, and he is blossoming into quite a creative, masterful player.
Besides Song, Arsenal have players like Gervinho, Theo Walcott and Alex Oxlade-Chamberlain. All these players will only get better under Wenger's tutelage.
Furthermore, Wenger boasts amongst his ranks last year's PFA young player of the season, Jack Wilshere. His comeback will give Arsenal added depth and creativity in midfield.
This summer, I suggest Wenger buy another quality winger for added depth. I am of the opinion that Arteta still has some years of quality football left, and thepurchase of another creative midfielder would only hinder the development of Song, Wilshere and Aaron Ramsey.
All these players are world-class players, or at least players that will turn into world-class molds.
And speaking of world-class players...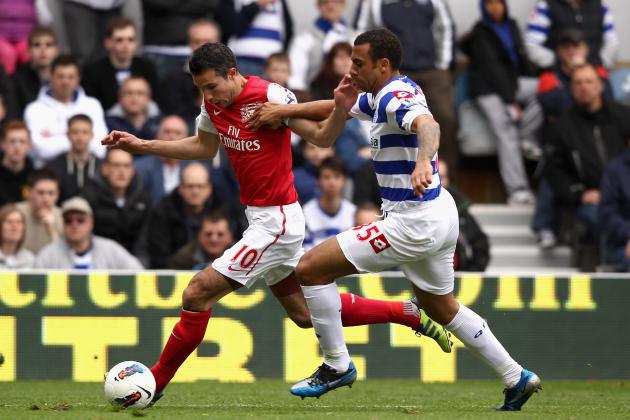 Ian Walton/Getty Images

During the Invincible era, Arsenal boasted a certain player who struck fear into the hearts of opposition; a player admired universally; a player who dazzled fans and managers alike. I'm of course talking about Thierry Henry.
In 2012, Arsenal possess someone equally similar. In Robin van Persie, Arsenal have the hottest striker on the planet. With 26 goals and nine assists in 29 games, van Persie is one of the major reasons that Arsenal have managed to turn their season around.
His injury problems seem to have disappeared, and Arsenal will hope to retain his injury-free services for next season.
Another requirement, though, is the need for another quality striker to play alongside him. Do I hear Lukas Podolski?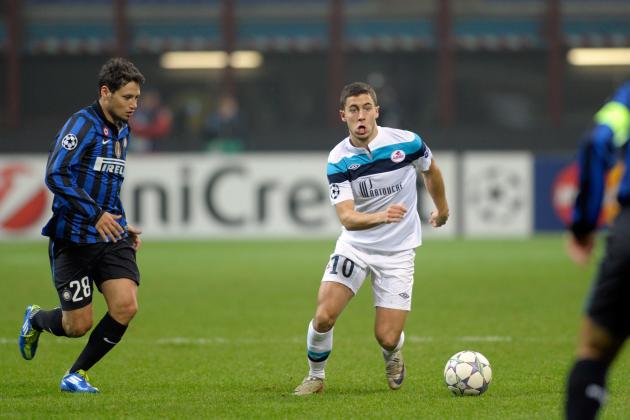 Claudio Villa/Getty Images

Some sources have pointed out that Arsene will be bestowed with £55 million in funds.
Therefore, it seems, Arsene Wenger will have the funds required to wreak some havoc on the transfer market.
That kind of money, coupled with some more funds obtained via offloading certain players, will allow Wenger to buy a quality left-back, winger and supporting striker.
If any outstanding funds remain, they can be reinvested wisely into plugging other smaller holes.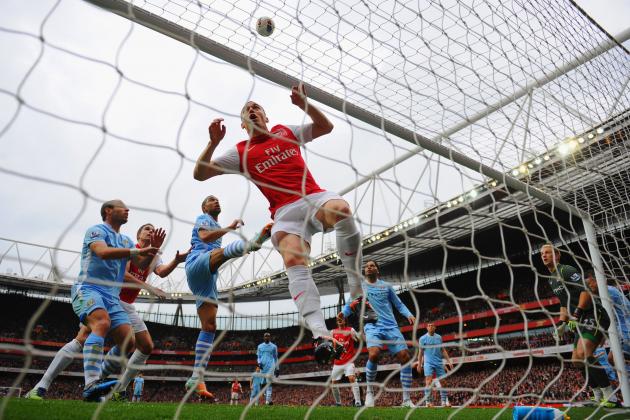 Michael Regan/Getty Images

The majority feeling at Arsenal is not that of dread, suspicion and anguish. These days, North London is the sight of quite a revelry.
Arsenal have overcome quite a few odds and are situated at a superb position in the league, a standing that many would have deemed impossible given the form of Tottenham and the investments made by Chelsea and Liverpool during last year's summer transfer window, not to mention the exodus of three key players in Gael Clichy, Samir Nasri and Cesc Fabregas.
Yet, Arsenal have rebuilt and built a strong team around them capable of beating any opposition.
Lest you forget, Arsenal recently defeated Manchester City, once title favorites, in quite convincing fashion.
And if you add a few major marquee signings to the club that wreaked such havoc on City, the prospect is quite frightening for the other clubs.
Let Invincible II begin.
Follow me on Twitter: @BrenGoetze