Norwich City: 10 Realistic Goals for the 2012-13 Season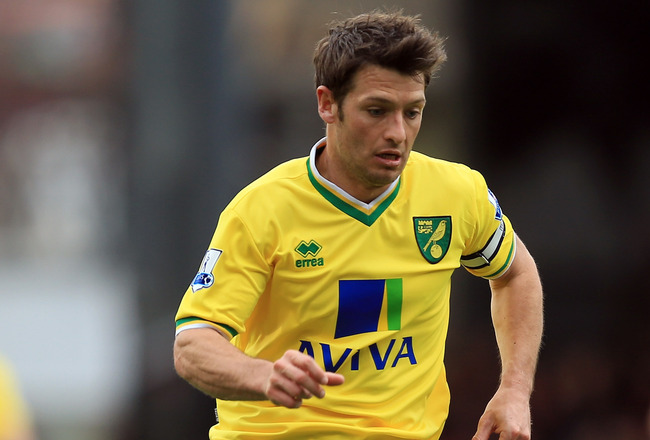 Clive Rose/Getty Images
I think most people would agree that Norwich City has had a fantastic first season back in the Premier League.
And with safety seemingly secure, the mind moves to next season. With the foundations laid this season, it will be interesting to see what the team can achieve in the 2012-13 season.
Paul Lambert to Make His First Signing from a Foreign Market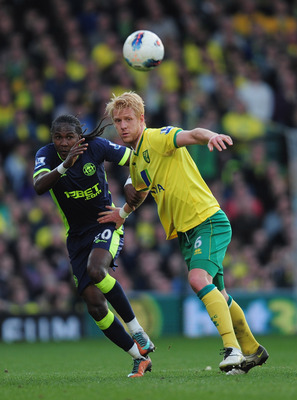 Jamie McDonald/Getty Images
Paul Lambert may have the likes of Zak Whitbread and Daniel Ayala in his squad, however, Lambert has yet to sign a player from a foreign market.
This is something that he may have to do to take Norwich City to the next level.
His policy of recruiting players in the lower leagues is admirable, but the club are now looking for higher quality players.
Securing a Top Half Finish in the Premier League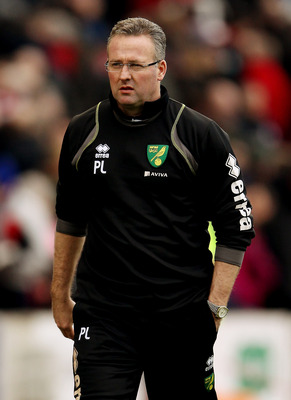 Scott Heavey/Getty Images
Norwich City has enjoyed a very good first season back in the Premier League. The club has spent much of the season in the top half of the league table. However, it looks like they may just miss out on that at the end of the season.
This is certainly something to learn from next season. Norwich City will need to have a strong start and strong finish to achieve it. Paul Lambert will also be busy in the transfer market to acquire the players to make it happen.
A Decent Cup Run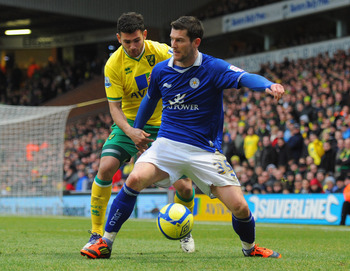 Michael Regan/Getty Images
If there is one thing that Norwich City supporters haven't seen under Paul Lambert, it is a decent FA or League Cup run.
Hopes were raised this season when the Canaries reached the fifth round of the FA Cup, but they were unable to progress any further.
It is important to remember that the cups can offer a route into Europe and can boost the club's finances.
However, it is important to ensure that Premier League form does not suffer as a result. Top flight clubs have been relegated despite appearing in a cup final.
An Improved Defensive Performance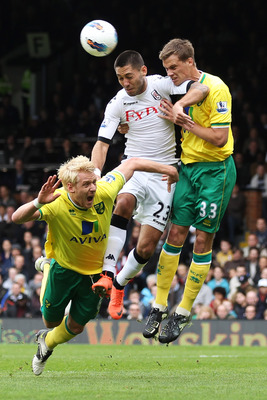 Clive Rose/Getty Images
Norwich City have conceded 49 goals in their 31 Premier League games and scored 42. This is not the worst ratio in the league, but it certainly is something to be improved on.
The Canaries will look to increase their number of clean sheets for the 2012-13 season. It is also likely that Daniel Ayala and Ryan Bennett will be the first choice central defensive partnership.
A particular concern this season has been conceding early goals and then fighting to get back in the game.
The weekend's (Saturday, 31 March 2012) game at Fulham was a classic example of this, conceding a goal after the first couple of minutes of the start always makes things difficult.
A More Settled Side
Jamie McDonald/Getty Images
Paul Lambert has made a lot of changes this season, in both players and tactics, as he tries to figure out who is capable at Premier League level.
Hopefully, next season things will be more settled. Most Norwich fans have been surprised at the way the squad has been rotated this season.
A settled team and formation would surely assist Norwich's progress toward the top flight.
Norwich Having a Player Called-Up by England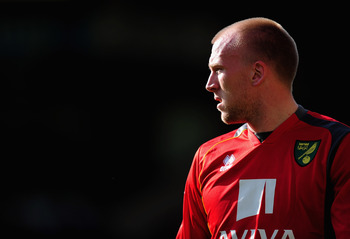 Jamie McDonald/Getty Images
Many people have called for John Ruddy and Grant Holt to be included in England's Euro 2012 squad. However, this is unlikely to happen but it might next season.
Paul Lambert's preference for young British players surely makes Norwich an ideal breeding ground for future internationals—especially given the influx of foreign players in the top flight.
Clearly, the better the Canaries perform, the better the chance that this will happen.
At the moment, it appears playing for Norwich City is not increasing opportunities, but hopefully that will change.
Keep Paul Lambert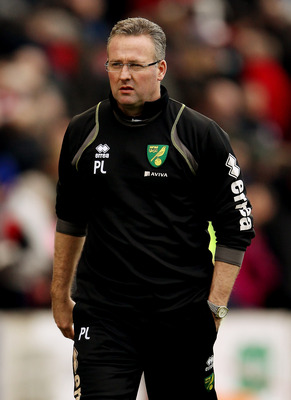 Scott Heavey/Getty Images
It is vital that Paul Lambert remains Norwich City's manager if the club are to progress. So far, since joining the Canaries, Lambert has secured two promotions and safety in the Premier League.
It will be very interesting to see where Norwich City goes from here. I would hope that Lambert wants to further improve this club before he even considers moving on.
Secure a Groundbreaking Win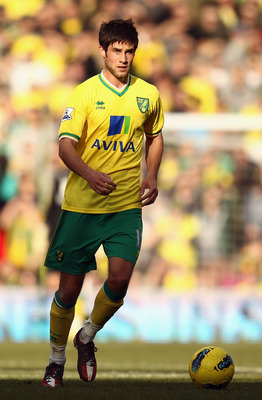 Bryn Lennon/Getty Images
Norwich City has played well against the so-called big clubs this season. However, they lack the big win that made everyone sit up and take notice. The closest they came was the 4-2 home success against Newcastle United in December, 2011.
At the start of the season, Newcastle were expected to struggle, but they have proved to be a massive success story. Therefore, it is a matter of debate if this counts as a big win.
Norwich still haves games against Liverpool, Manchester City, Tottenham Hotspur and Arsenal to come, so there is still a chance. However, if it does not happen, then it can be a target for next season.
Finding a Striker to Score 20-Plus Goals in All Competitions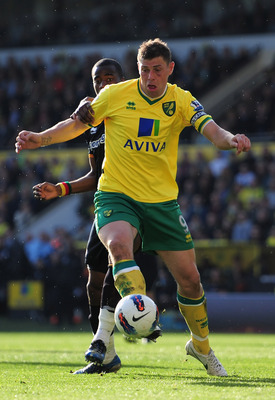 Jamie McDonald/Getty Images
Grant Holt has managed to score 14 goals in all competitions so far this season. Therefore, the next logical step is to have a striker that can get 20 goals.
It will be interesting to see if Lambert can find that player among his current forwards or if he can recruit that player from elsewhere.
The Norwich City manager may also want his midfielders to step up to the plate. Only Anthony Pilkington has carried a goal threat this season. We saw on Saturday (31 March 2012) what a powerful weapon a goal-scoring midfielder can be.
Clint Dempsey has now scored 19 goals in all competitions, showing that a striker does not have to be a side's main goal threat.
Sign Kyle Nuaghton to a Permanent Deal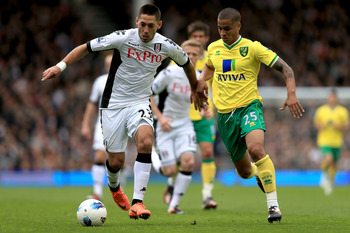 Clive Rose/Getty Images
Kyle Naughton is a fantastic player that seems to fit in perfectly at Norwich City. He's clearly a player that Lambert likes a lot, and he seems to fit in as a Lambert-type player as well. Naughton is young and British and could become a real star in Norwich.
However, he is currently a loan player from Spurs. In theory, a deal to bring him to Carrow Road would seem to suit both parties. A move to Norwich would offer the player regular first-team football in the Premier League; he is unlikely to be featured ahead of Kyle Walker at Spurs.
However, the North London club know that he is talented and will not sell on the cheap. This is where the problem lies, can Norwich push the boat out to get Naughton?
Follow James Kent on Twitter and Facebook.
Keep Reading