Manchester United Transfers: Why Sir Alex Can Trump City, Arsenal and Chelsea
March 26, 2012

Jasper Juinen/Getty Images
While I respect MUST's motives in their wish for the fans to own Manchester United, I am completely fed up with all the anti-Glazer propaganda that I keep hearing and reading from people in general in comments on Bleacher and articles and posts elsewhere.
In the last week alone, I have lost count of the number of posters on Bleacher who repeat the mantra "United have nothing to spend." And I am astonished at the utter ignorance about the true capability of City and Chelsea to trump them, including the consequences of the Financial Fair Play Rules.
So let me be clear what my prediction is here:
United will have more spending power this summer than any other club in the Premier League and probably in Europe as a whole. 
The only real question is whether Sir Alex will use it and if so, who on.
For some perverse reason, people first say that Fergie's hands are tied by the Glazers. Then, when he insists—repeatedly—that he will only spend where he sees value in the market, they still believe his hands are tied, which, given his repeated comments are in the public domain, means they are effectively saying the best and most respected manager ever is lying...
So let's start with the widespread accusation that the Glazers won't let SAF spend money. 
First, he spent £50m last summer and would have spent more if either Wesley Sneijder had reduced his wage demands below £250k a week or the agreed deal for Nasri hadn't been trumped by City with a £45k-a-week overbid at the last minute.
Next, the Glazers aren't short of cash anyhow. Read here about the spree at Tampa Bay Buccanneers and the paragraph specifically mentioning the Glazers' spending approval.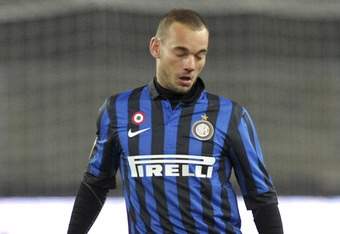 Dino Panato/Getty Images
Sir Alex's Spending Budget
Sir Alex has no shortage of transfer funds. He was promised all the Ronaldo money and only spent £20m on Smalling and Hernandez.
Last summer, the cash in the transfer budget hit £150m, of which SAF spent only a net £40m, for reasons mentioned above.
Given the interest rate of 9% plus on the parent company's debt, it was a no-brainer for Gill and Ferguson to approve paying off a lump because the manager had no intention of spending in January either.
As the financial results show below, last autumn Sir Alex had £50m available that he hasn't used, and the revenues are throwing off net cash like there's no tomorrow. Furthermore, the Singapore IPO is back on and, because he only needs two or three world class players at most, he will probably not have enough players to spend the cash on for five years or more.
Meanwhile, this summer, all his major competitors will be constrained in the transfer market.
The General Situation in Europe
Have we all forgotten the players' strike in Spain last summer, because of unpaid wages?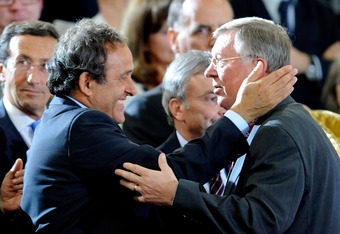 Claudio Villa/Getty Images
There was similar strike action in Italy. At least six of the 18 Spanish La Liga clubs are facing bankruptcy; Valencia have had to sell several world class players and are still nearly bust:
As the article shows, Platini isn't going to back down on FFP. Meanwhile, in Spain, surely the independent TV rights of Real Madrid and Barcelona will eventually be bust open—otherwise they could have no La Liga opponents to play against.
Financial Fair Play Will Happen
Many European Governments, the EC and even David Cameron want FFP to happen. The Rangers debacle has accelerated the momentum. Far too many clubs have been living in fantasy land. The EC last week backed UEFA in a landmark ruling.
Here is a summary of the FFP Rules. In short, "spending cannot exceed revenue from TV rights, gate receipts, competition prize money and sponsorship. Clubs who break this rule face expulsion from European competition."
Let's be clear here. If Abramovich and Mansour withdrew their support for Chelsea and City, irrespective of FFP, they would both be bust...instantly.
There is growing resentment in the game and in political circles about how such clubs can manipulate 'fair' competition and City fans should be particularly scared...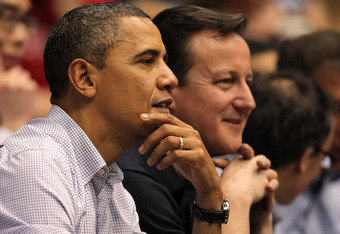 Gregory Shamus/Getty Images
Why Cash is Sir Alex's Trump Card—not Mancini...
We keep being told by uninformed supporters, who believe the hype put out by such as MUST that interest payments are preventing the purchase of players, that Sir Alex cannot compete with City and Chelsea.
Part of the reason is that supposedly Abramovich (worth £11 billion in 2011) and Sheikh Mansour (worth an estimated £20bn) can bankroll almost limitless spending. That's not going to happen. They are already concerned about FFP rules, viz City spending nothing in January. 
Even last summer there were warnings of City's spending being limited.
To keep it simple, you can spend as much cash as you want, but transfer fees and the annual value of players contracts still have to be deducted from revenue to determine whether you meet the FFP criteria.
So, if Chelsea and City's hands (and a welter of clubs right across Europe) are tied because they are not making a FFP "profit," not only will Sir Alex not have this problem, but he will also have plenty of cash in a market where we are already seeing rapidly growing signs of financial realism in salaries and transfer fees.
January was, in relative terms, one of the quietest winter windows ever; and United both then and last summer declined to pay Sneijder's wage demands, nor did they feel the need to bid more than £25m.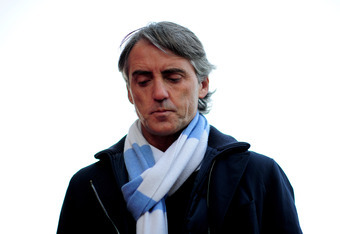 Shaun Botterill/Getty Images
The Critical Difference Between Cash and Profit
United's current Nike shirt deal is worth £303m for 13 years. This could be doubled in 2013 when it is renewed. AON are paying £80m for four years, and DHL £40m for a similar period to sponsor the training kit. United have made clear they will never sell their ground naming rights. They don't need to.
The City Etihad stadium deal is already being scrutinised by UEFA.
So let's consider a very simple model, because although Chelsea and City could have "unlimited" cash available, they won't be able to spend it.
To determine whether your club will meet the FFP hurdles, simply take total revenue and deduct the following:
the "amortised" cost of the players (that is, the transfer fee divided by the length of the contract);
the annual players salary bill; and 
the commercial running costs of the club.
In simple terms, you could use as a proxy whether the club is making a profit or not.
To give a simple example of the impact, let's consider Fernando Torres, Sergio Aguero, Wesley Sneijder and Andy Carroll:
Torres cost £50m for a 5.5-year contract. That's £9.1m a year. His salary is £175k a week, which is also £9.1m a year. Total cost under FFP is £18.2m a year off revenues. No wonder he is rumoured to be available for £20m. (Fergie, sign him up!)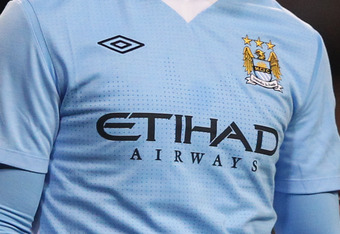 Alex Livesey/Getty Images
Sergio Aguero cost £35m for a five-year contract and is on £170k a week, so that's £7m plus £9m, i.e. £16m a year.
Wesley Sneijder, even at £25m on a wage of £250k a week would have hit revenues to the tune of £5m plus £13m, i.e. £18m a year. No wonder Tom Cleverley looks better at zero plus £45k a week...
Andy Carroll cost £35m for 5.5 years on a salary of £80k a week, with an annual FFP cost of £6.4m plus £4.2m, i.e. £10.6m.
Manchester United Have No Cash?
According to The Telegraph in late May 2011 (and several other sources), SAF spent £50m that summer and had agreed a fee for Nasri thought to be £35m, with the player agreeing a move on £135k a week until City trumped it at the last minute.
Before the January transfer window, Sir Alex wrote in his programme notes (via the Daily Mail):
I am perfectly happy with the strength of our squad in terms of depth, quality and age range. I will not be swayed by endless tweets and blogs urging the club to get busy in the transfer market next month.
This gives a clear insight into his thinking, including the strong implication that the money is no problem.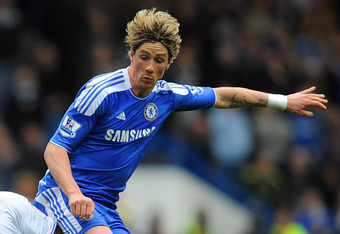 Michael Regan/Getty Images
Meanwhile, United are throwing off cash like no other club in England and only two in Europe. Note the cash balance of £50m....
Now, given that they are net-positive revenue generating every single quarter, because of their huge revenues (if you look at the report they had total revenues of £175m in six months, whereas City had only total revenue of £153m in the whole of last year):
And Chelsea had turnover of £222m for their last financial year, not to mention their other massive problems.
And before people cite the Etihad deal they might want to read this seriously worrying report by the Guardian.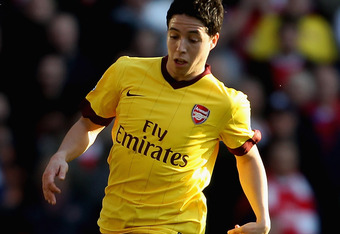 Scott Heavey/Getty Images
Now, it is true that United paid off a big slug of their debt last year, but that was a no-brainer, because the interest rate is nine percent, and Fergie didn't spend more than a third of the £150m that was available. Indeed, net, he still hasn't spent the Ronaldo money...
So given that United will probably generate between £100-150m net cash before transfers, despite the European exit, the choice for Gill is either buy players or pay off the debt. If SAF still doesn't buy the players, what would you do?
Finally, as someone who has floated a company and also prepared what would have been the sixth largest flotation on the UK Stock Exchange, I can tell you that seasonally and because of the market slump last year, the flotation window across the globe has only recently reopened.
United's Singapore float could go ahead in April/June, generating an estimated £500m, which would pay off all the debt and generate even more money for transfers...
Singapore is open for IPOs, viz this report from TODAYonline (there are many other corporate IPOs going ahead in the next few months) and this influential Bloomberg article.
So you make up your own minds, but with United having plenty of cash and no problem meeting the FFP Rules; many clubs across Europe in financial crisis and either having to offload players or not being able to buy without selling (and then having to be realistic with fees); together with the FFP constraints of the big spenders (even Real Madrid and Barcelona will feel the heat), this summer's transfer market could be very, very different...
And Sir Alex could be in the strongest position of all, which was at the heart of my earlier article—i.e. he will only pay up for quality. If any of these players were available at a more realistic fee (or, in Torres' case, out of desperation), he may well give them serious consideration...