8 Signs the Quality of Play in MLS Could Rival the EPL in 20 Years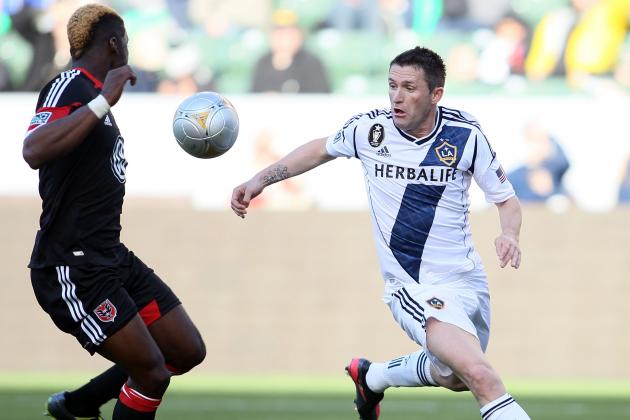 Victor Decolongon/Getty Images

Major League Soccer has made significant strides in the overall quality of play over the course of the last 16 years. The natural progression from start-up league—with all of the inherent handicaps that implies—to established competition has done wonders for the level of play. Based on trends, it's very possible MLS play could reach English Premier League levels within the next 20 years.
Limitations, mostly the small salary budgets imposed on American and Canadian clubs, keep MLS quality from improving in giant strides. Rules that allow for big spending on a handful of players can only do so much, especially when they do nothing to bring up the quality of player at the bottom of the scale.
In order for MLS to reach a better quality of play that could even conceivably rival the Premier League, further movement towards higher spending is a must. More money means attracting better talent.
But MLS has a few things going for it that don't necessary have to do with big time spending. The influx of Colombians into the league in recent years shows that simply being stable and open to Latin players looking for jobs will attract a better quality player.
Meanwhile, the standard of American players can only get better with the next generation spending more time in professional environments. The professionalization of youth soccer in the U.S. worries many in that community, but it will pay massive dividends for MLS as a league.
As MLS grows (and Europe faces financial concerns), the two leagues will draw closer to each other in terms of quality. By taking a hard look at the landscape as it exists now, we can already see harbingers of a possible future where MLS and the EPL are equal footing from a quality perspective.
Here are eight signs the quality of MLS play could rival the English Premier League in 20 years.
Begin Slideshow

»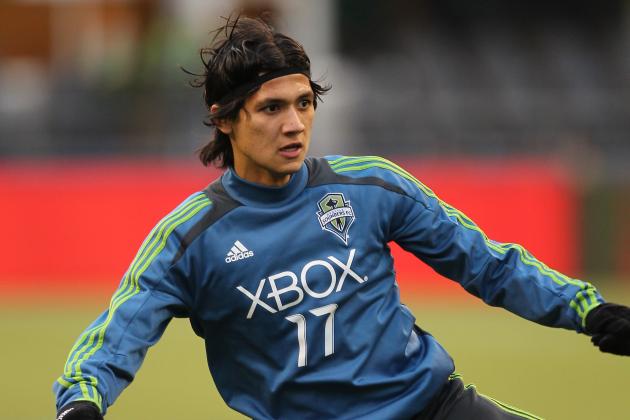 Otto Greule Jr/Getty Images

South American players have been a part of Major League Soccer's makeup since the beginning. But only in recent years has the quality of the players migrating north been noteworthy across the board.
The influx of Colombian players gets the headlines in 2012, and rightfully so. With the domestic league in Colombia struggling through financial difficulties, MLS represents an attractive alternative. MLS players get paid, on time, and live comfortable lifestyles.
Beyond Colombia, MLS should be in prime position to mine other CONMEBOL countries for players as the salary cap rises and the profile of the league grows in the Americas. More Latin players means more Latin style, something that will certainly improve the quality and attractiveness of MLS play over the next two decades.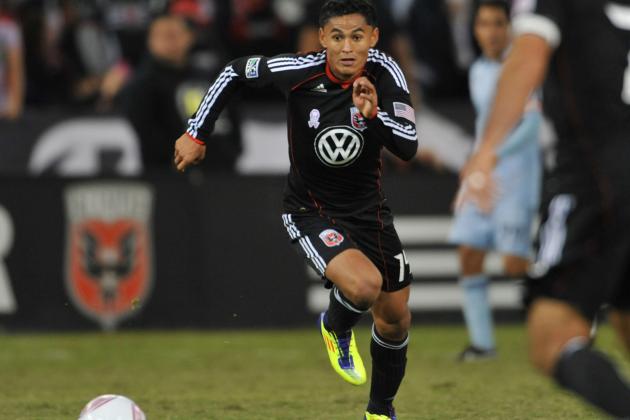 Larry French/Getty Images

For most of its history, MLS has relied on the American college game to provide new talent from year to year. That is changing, slowly, as academies come online as meaningful endeavors.
Like any academy, the ones run by MLS clubs will be hit-and-miss; even Ajax has more busts than booms, simply because stars are so hard to produce. MLS clubs are learning that now with only a few academy grads making any sort of mark in the league.
But a further 20 years down the road, club academies will undoubtedly be a major part of the quality of the league. Logic says players dropped into a professional environment at 14 are going to be more prepared and of higher quality than the players who emerge from college.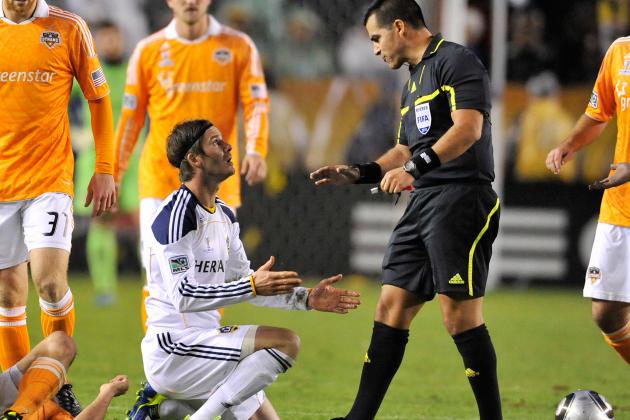 Toby Canham/Getty Images

MLS has suffered from inconsistent and loose officiating for much of its history. In an effort to improve the standard, the league and U.S. Soccer have launched a new initiative with veteran English referee Peter Walton brought in to affect change.
Better officiating, tighter officiating and officiating that protects creative, technical players much more than is the standard now in an physical league that too often lets players get away with figurative murder, will greater improve the quality of MLS.
Especially over time, when a better standard of officiating will improve the perception of the league, allowing MLS clubs to attract discerning players.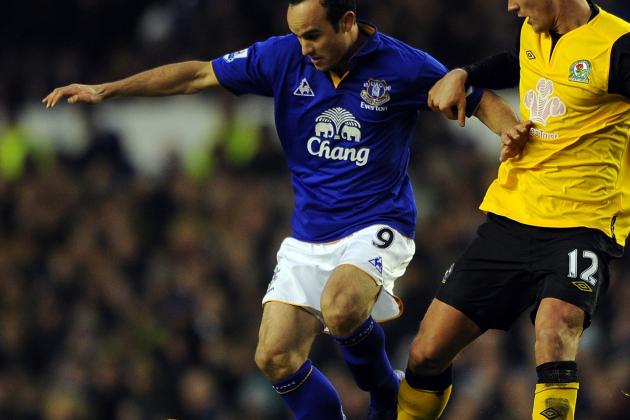 Chris Brunskill/Getty Images

The most tangible evidence that MLS is—ever so slightly—closing the quality gap with the Premier League is the number of players jumping across the pond and performing well on arrival.
Between both loans (see: Donovan, Landon) and sales (See: Ream, Tim), MLS players have made immediate impacts in Premier League sides. There's no greater advertisement for MLS as a league that produces quality players than its players going into one of the best leagues in the world and hardly missing a beat.
At the moment, only Major League Soccer's best and brightest are making the jump, skewing the data. The average MLS player would probably struggle mightily to keep up with Premier League training, much less matches.
But over a 20-year timeline with the Premier League against a quality ceiling, MLS should have no problem making up the ground.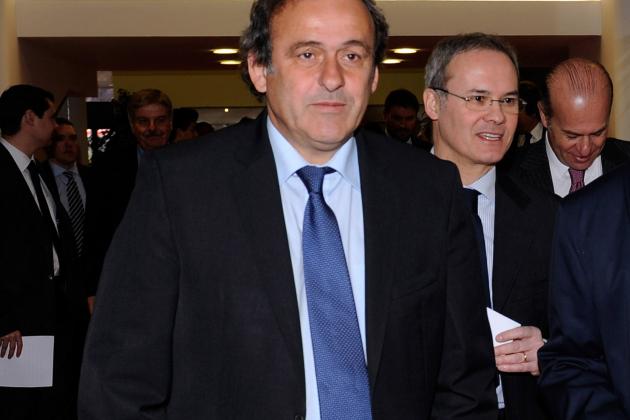 Claudio Villa/Getty Images

Michael Platini's baby, the Financial Fair Play rule, takes hold this summer. Clubs are limited in the losses they can take, and there are (presumably) legitimate penalties to back up the rules.
As English clubs come under FFP's umbrella, spending will fall. Few owners have the clout to offset debt to the full extent UEFA will allow, meaning only the top handful of Premier League clubs will have the ability to spend big, lose money and still comply.
Less spending in England logically means a reduction in salaries, and presumably, quality. Even if salaries and transfer fees come down across Europe and prevent an exodus from England to the Continent, MLS stands to benefit.
Less spending in Europe, drawn out over 20 years and paired with Major League Soccer's projected rise in spending, gives the North American League a chance to draw even on the playing field.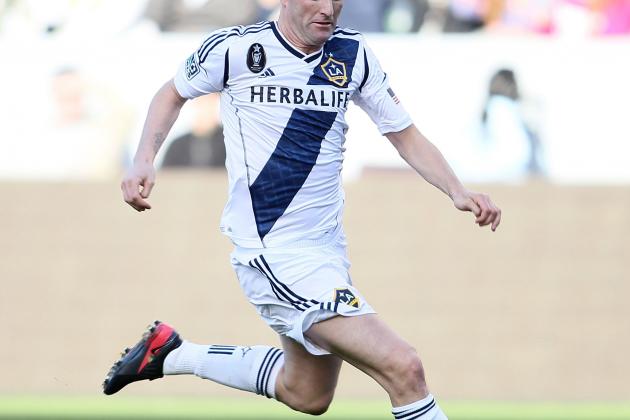 Victor Decolongon/Getty Images

Robbie Keane, Kris Boyd, Barry Robson: three players with enough remaining quality to garner interest from clubs towards the bottom third-to-half of the EPL. It would have been easy for each to take any contract offered to them for one more go 'round at Premier League football, just because it's Premier League football.
All three chose a move to MLS over signing with English clubs.
The reasons hardly matter, though it's worth noting that Keane and Robson are not being penalized by their respective national teams for making the move across the Atlantic. The simple fact that players like Keane, Boyd and Robson have options left in England and choose MLS gives us a glimpse of a future where that's more often the case.
Stephen Dunn/Getty Images

Real Salt Lake's Jason Kreis represents a new kind of American soccer coach: young, worldly and intent on playing a short passing game recognized the world over as the standard of attractive soccer, Kreis has flipped the league on its head in a few short years.
MLS has suffered through a decade-and-a-half of basic, dreary soccer, fostered by coaches brought through a win-at-all-costs system that rewarded athleticism, speed and strength over technical play.
Kreis is perhaps the first in a new wave of American coaches—augmented by the occasional foreign hire—who can change the way MLS teams play for the better.
MLS is already taking large strides in the tactical awareness of its player pool and the technical aspects of its play. The right coaches will accelerate that process over the next two decades.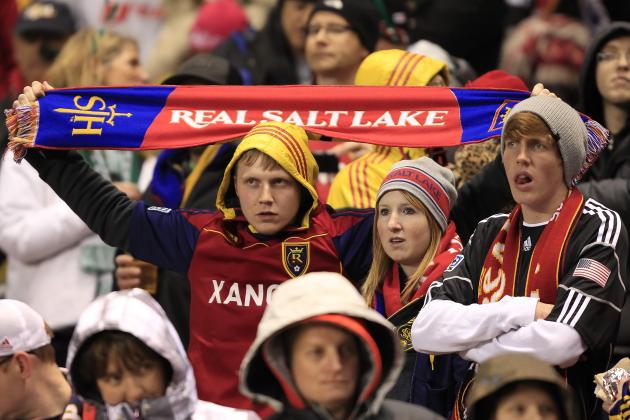 George Frey/Getty Images

Pardon me as I make a few leaps here, but with the recent polling data that shows the second-most popular sport in America for ages 12-24 is professional soccer (after the behemoth that is the NFL), it's hard not to imagine a future where MLS is solidly among the biggest sports in the country.
What that means exactly, I'm not sure, but it's not hard to go from second-most-popular-sport-among-the-next-generation to world-class-league-on-par-with-the-best-leagues-in-Europe. At least in imagination.
It's far from a straight line from here to there, but 20 years is more than enough time for a seismic shift in America's sporting tastes to take hold. A shift of that nature might pump untold millions of dollars into America's soccer league, allowing MLS to compete for some of the best players in the world.