Champions League Bracket: Who Will Win This Year's Competition?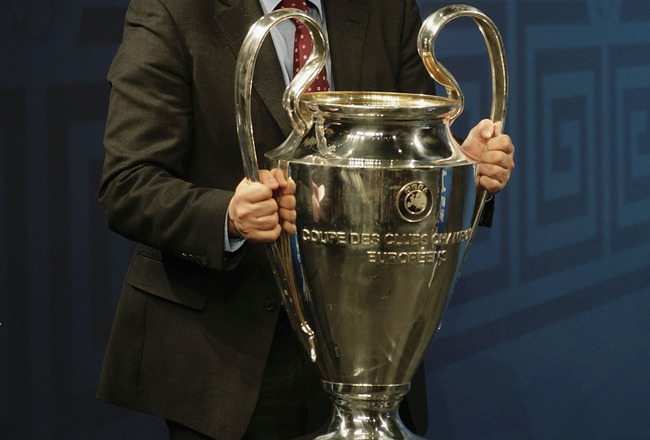 Milos Bicanski/Getty Images
The draw for the final stages of the 2012 Champions League has been made.
The four quarterfinals are as follows:
Real Madrid vs. APOEL
Marseille vs. Bayern Munich
Benfica vs. Chelsea
AC Milan vs. Barcelona.
The semifinals will then take the following shape:
Real Madrid or APOEL vs. Marseiile or Bayern
Benfica or Chelsea vs. AC Milan or Barcelona.
So, who's going to go all the way and win this year's competition?
Find out as I try to predict the winners of the quarterfinals, semifinals and the final in my Champions League bracket.
QF 1: Real Madrid to Beat APOEL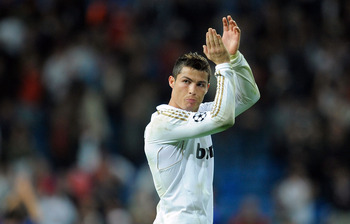 Denis Doyle/Getty Images
You can't help but worry about APOEL in this tie.
The Cypriot team have ridden their luck to get this far in the competition, but they certainly didn't have too much good fortune in today's draw.
It's highly likely that Madrid will simply destroy APOEL.
The only glimmer of hope for APOEL is that the second leg is in Cyprus.
If they can somehow keep the scoreline tight in Madrid, maybe they could eke out another improbable victory in the return leg.
But I highly doubt it.
Madrid will win both ties comfortably and progress to the semis.
QF 2: Bayern to Beat Marseille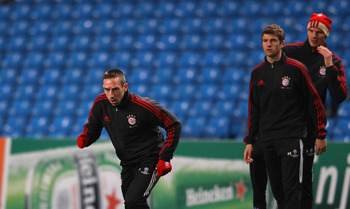 Alex Livesey/Getty Images
Unless something goes disastrously wrong in France, Bayern should comfortably beat Marseille over two legs.
Bayern have pretty much destroyed every team they've faced so far in the competition, whereas Marseille have only secured their progress thanks to narrow, last-minute wins.
The French side were just minutes away from elimination in the round of 16, but this tie won't be anywhere near as close.
Even if Marseille manage to win the home leg, Bayern will comfortably dispatch them in the return game in Munich.
I also predict that Franck Ribery will score against his former team.
QF 3: Chelsea to Narrowly Defeat Benfica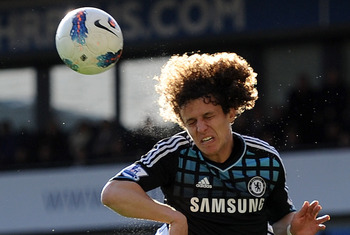 Laurence Griffiths/Getty Images
This tie could be very close.
Benfica topped a group that featured Manchester United in the early stages of the competition, but did so without beating the Red Devils. They then only narrowly dispatched Zenit St. Petersburg in the round of 16, after initially losing in Russia.
Chelsea's woes are well-documented. They are currently in fifth place in the EPL, and have a caretaker manager after Andre Villas-Boas was ignominiously sacked a few weeks ago.
In short, neither team will win this year's competition.
The win against Napoli will have given the Chelsea camp some much-needed confidence. Indeed, the game showed that the likes of Didier Drogba and John Terry can still dominate games on their day.
But Chelsea still have a leaky defence, and I fancy Benfica to nab a few goals over the two legs.
Ultimately, Chelsea will go through, but the tie could be just as tight as their encounter with Napoli.
QF 4: Barcelona to Beat Milan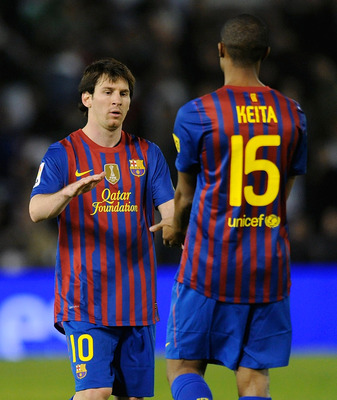 Denis Doyle/Getty Images
Undoubtedly the glamour tie of the quarterfinal round, this should be a fascinating matchup.
Milan are in great form in Serie A and showed how dangerous they can be in Europe with their 4-0 demolition of Arsenal in the previous round.
Barcelona are, well, Barcelona.
The tie sees the two teams face each other for the second time in this year's competition.
In the group stages, Barcelona narrowly got the better of Milan, beating the Italian side 3-2 in Italy after drawing 2-2 in Catalonia.
The two games perhaps showed that this Barca side are susceptible to conceding goals against Europe's best teams, but that they can almost always get the goals to finish the job.
Personally, I think these two matches won't be as close as those in the group stages.
Barca will raise their game and dispatch Milan who, as the second leg against Arsenal showed, are weak against teams who can play a high-tempo pressing-game—something that is Barca's forte in the knockout rounds.
SF 1: Real to Beat Bayern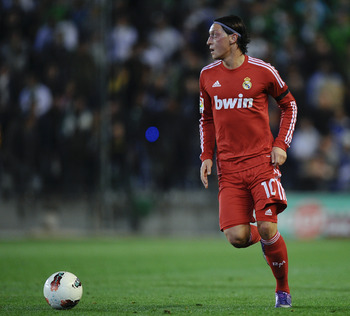 David Ramos/Getty Images
This has the potential to be the tie of the tournament.
Both teams have a wealth of attacking talent, and I expect it to be a superb contest.
Given how hard it is to win in Madrid, Bayern will have to attack in the first leg of this tie, and it will be fascinating to see how Jose Mourinho approaches the match.
He could "park the bus," as many will expect him to do. But given the lack of defensive cover that the likes of Arjen Robben and Franck Ribery give the German side, I expect Mourinho to try and score at least one away goal.
Indeed, while Bayern are a great side to watch, they are not as strong as Real.
I wouldn't be surprised if this was a fairly high-scoring contest, but one that Madrid ultimately win.
SF 2: Barcelona to Beat Chelsea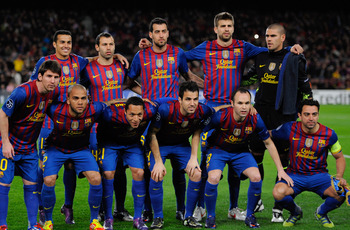 David Ramos/Getty Images
If Chelsea do manage to defeat Benfica, I'm fairly certain that they will face Barcelona in the next round, setting up a repeat of the infamous 2009 semifinal.
On that day, Chelsea seemed to be heading toward a narrow 1-0 victory in the second leg of the tie, after a 0-0 draw in the Camp Nou.
But a late Andres Iniesta goal sealed a win for the Catalans in a game mired by controversy and, in particular, a host of questionable refereeing decisions.
I don't expect this tie to be anywhere near as close as the 2009 game, when Chelsea were a far stronger unit.
They could pull out a surprise victory, but I think Barcelona's whirlwind of passing will be too much for the old, tired legs in the Chelsea squad.
Final: Real to Beat Barca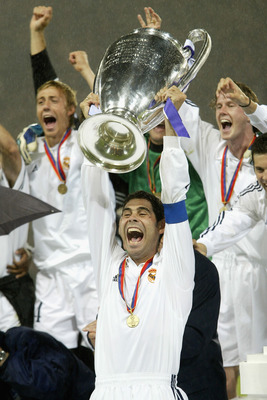 Phil Cole/Getty Images
In what will be the clasico to end all clasicos, Real Madrid and Barcelona will play each other in the final of the European Cup for the first time in the competition's history.
It will be an epic encounter featuring the two best teams in world football with arguably the two best managers in world football at the helm.
In recent years, Barcelona have dominated this fixture, and Pep Guardiola has repeatedly gotten the better of Mourinho.
But I just think this year will be Madrid's year. It's almost impossible to tell how the match will go, but I have a feeling that Mourinho may just pull off his greatest triumph yet.
In doing so, he will lead Madrid to their first victory in the Champions League in 10 years.
Who Do You Think Will Win This Year's Competition?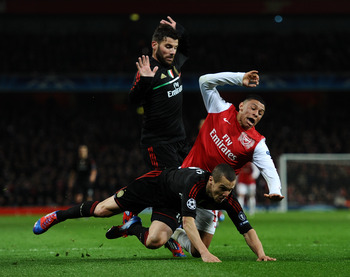 Laurence Griffiths/Getty Images
So there you have it: my Champions League bracket.
Do you agree with my choices or not? Do you think Barca will retain the trophy, or that an upset might happen in the quarterfinals?
Could APOEL go all the way?
Have your say in the comments section.
Keep Reading