Zambia's ACON Title Revives Memory of 1993 Libreville Plane Crash Victims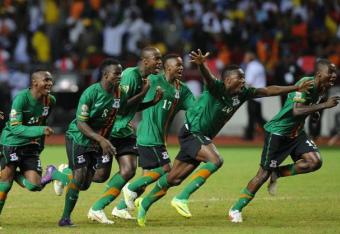 Last night, the Zambian National Team completed a fantastic run by winning the African Cup of Nations on penalties over the Cote d'Ivoire.
The match itself was filled with excitement, with Didier Drogba hitting a penalty that was closer to Mont Iboundji than the goal and countless other chances from Les Éléphants—yet there was no score. This caused the match to go into an exciting penalty shootout.
Through 14-combined spot kicks, both sides were able to successfully convert all of their opportunities from the penalty marker. This included an incredible fifth penalty by Zambia's keeper Kennedy Mweene that brought the penalties into a sudden-death round.
The eighth round of penalties saw both Kolo Toure and Rainford Kalaba miss to force a ninth round. After Gervinho missed his penalty, 22-year-old midfielder Stophira Sunzu went up to a decimated-penalty spot to give Zambia a chance of winning the tournament.
Sunzu took a perfect penalty to win Zambia the 2012 African Cup of Nations—the first title in any competition in Zambia's history.
This title would mean a lot for any nation, yet this win helps to revive the memory of Zambia's darkest football moment.
On April 27, 1993, a young and promising Zambian football team was flying from Lusaka to Dakar, Senegal for a crucial World Cup qualifier. After a pit stop in Brazzaville, it was noted that there was a problem with the plane's engine—yet nothing was done to resolve the problem.
After another stopover in Libreville, the engine failed, causing the plane to crash into the ocean—killing everyone on board.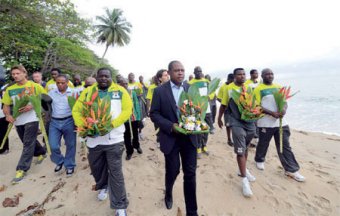 This tragedy ended Zambia's hopes of qualifying for the World Cup, and despite reaching the semifinals in both the 1994 and 1996 editions of the tournament—Zambia was no longer the same side.
The 2010 edition of the African Cup of Nations saw Zambia reach the knockout stage for the first time since 1996. This appearance increased expectations for Zambia going into this year's tournament to again reach the knockout stage, yet Zambia had 40/1 odds of winning the entire tournament.
Still Zambia beat the odds and was able to top a group that contained dark-horse favorite Senegal and co-host Equatorial Guinea. Zambia then defeated a surprise Sudan side before what appeared to be the biggest shock of the entire tournament—a 1-0 win over favorite Ghana.
What made this win even more surprising was that Zambia sat down their leading goal scorer, Emmanuel Mayuka in the semifinal. If it weren't for Mweene's heroics, Zambia probably would have lost that semifinal.
The final had a Cote d'Ivoire side that contains the "Golden Generation" of Ivorian players. There are players like the Toure brothers, Didier Drogba and Gervinho who are stars in the Premier League. The Cote d'Ivoire also had qualified for the last two World Cups, while Zambia had never played on the world's biggest stage.
Yet Zambia had the passion, character and commitment that was needed to win a major tournament like the African Cup of Nations. This squad had many players that are either in their prime or just past their prime (ages 27-32), and have been part of Zambia's national squad throughout the last several years.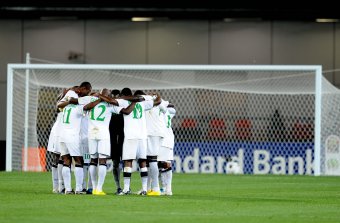 Gallo Images/Getty Images
Looking back at it now, it seems that Zambia was a team of destiny despite the circumstances. When the Zambian National Team paid their final respects to the lives lost in the plane crash,
there were reports that in the far horizon a ray of sunshine appeared in a break of clouds.
Zambian Sports Minister Chishimba Kambwili was also on hand to pay his respects at the ceremony. While he was looking up to the stormy skies, he said: "I'm sure the boys up there will be watching on Sunday."
After seeing how last night's final unfolded, those Zambian players are probably still grinning over how the final unfolded. This current crop of Zambian players certainly made them proud.
Follow me on Twitter @Andrew_Jordan
This article is
What is the duplicate article?
Why is this article offensive?
Where is this article plagiarized from?
Why is this article poorly edited?