20 Teams That Could Make a World Super League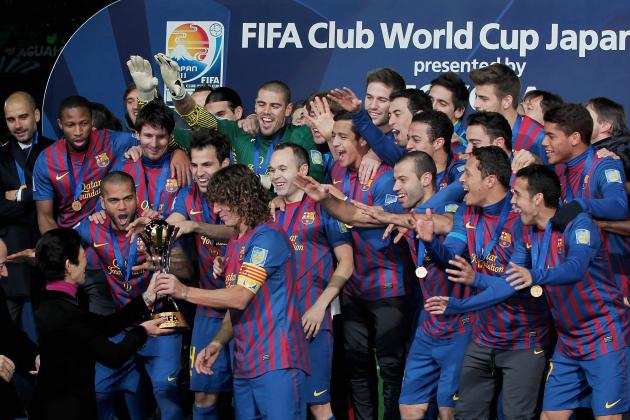 Lintao Zhang/Getty Images

There are a lot of teams that seem to be a step above the rest in the world of football.
From various countries around the world, there are teams in their respective domestic leagues that dominate competitions and their opposition.
But who are the "elite" clubs, and who could cut it in a league with all the best sides in the world.
This list hasn't been compiled in any particular order, they are just the teams that would be able to cut it and perform with the best clubs on the planet.
Begin Slideshow

»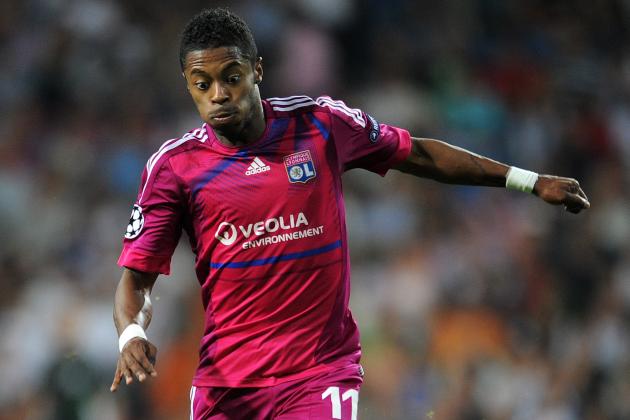 Jasper Juinen/Getty Images

Olympique Lyonnais or "Lyon" as they are more commonly known, are a team packed with superstars.
Domestically, they haven't done as well as they would have hoped for the past few seasons but when they are in European competitions, they are a team to avoid.
In recent Champions League campaigns, they have taken points from Barcelona and Real Madrid.
They also had an impressive run two seasons ago when they reached the semifinals.
Lyon still have a very competitive squad and have proven that they are no pushover when it comes to playing against the European giants.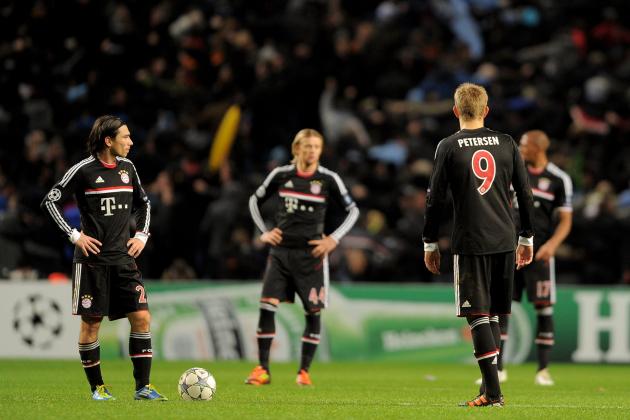 Michael Regan/Getty Images

When someone mentions German football, one name springs to mind, that name is Bayern Munich.
A huge club, they are one of the most successful clubs in European history.
With four Champions League trophies and countless Bundesliga titles, they are an automatic contender for this list.
Their current squad contains some of the brightest talents on the planet and these players rarely want to leave the Allianz Arena, because they are almost guaranteed success.
Jamie McDonald/Getty Images

This season hasn't been one of the best for the Blues. They have been dropping points in the league and off-the-pitch controversy has hit certain players.
But this does not change the fact that Chelsea are still one of the best sides in Europe.
In recent years Chelsea have won arguably the most difficult league title in the world on three occasions and have made it to the knockout stages of the Champions league without fail.
Chelsea's team is studded with world-class talent, and they still have the money and allure to attract the players they would need if they were to cut it in a world super league.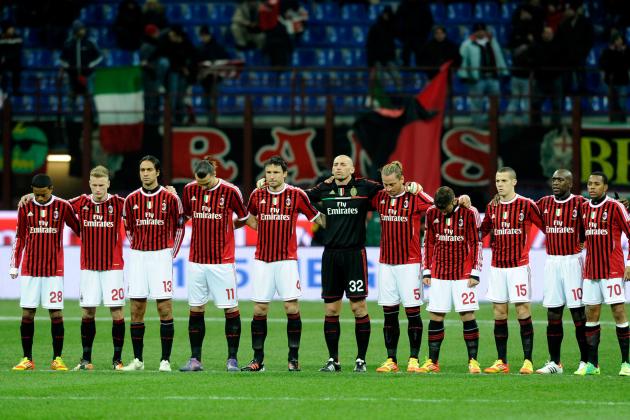 Claudio Villa/Getty Images

The famous red and black stripes of Milan are synonymous with success.
The current Serie A champions have seven Champions League titles and 18 Serie A titles to their name.
Throughout the years, Milan have had some of the greatest squads ever assembled, and some of the most talented players of all time have played on the red side of the San Siro.
After a lack of success for a few seasons, A.C look to be back on track, and now have an impressive team of players that could compete at any level.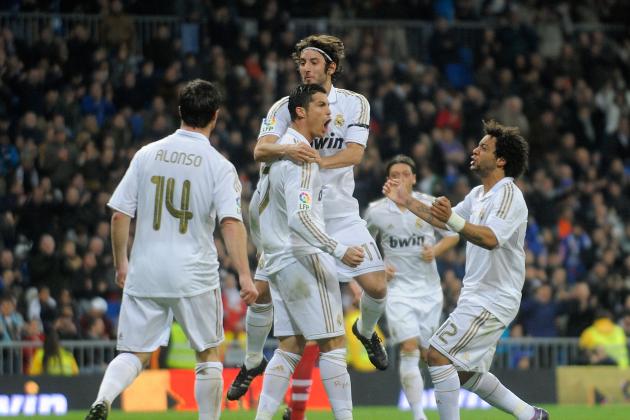 Denis Doyle/Getty Images

Real Madrid is the club every player wants to play for. It's no surprise when you look back at the calibre of players that have worn the white jersey and the success they have had.
With more Champions League winning teams than any other club, at nine, they are unrivalled when it comes to European glory.
Add to this, their many domestic honours, Madrid have been a footballing force for decades.
Still to this day, they attract the biggest names in football, and this season they are challenging, strongly, in both La Liga and the Champions League.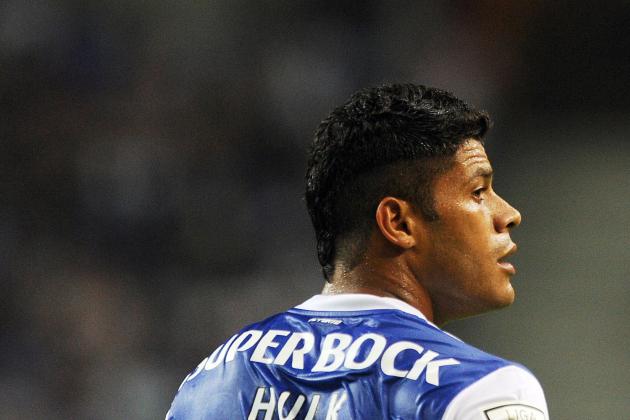 EuroFootball/Getty Images

The Portuguese giants had a phenomenal season last year. They won pretty much every trophy they could win.
Four cups in one year is impressive which ever league you are competing in, and to add to that, a UEFA cup, shows that Porto can cut it in Europe.
And of course not forgetting their triumph in the Champions League final of 2004, Porto have a pedigree against big teams.
In their current squad are some of the most sought-after stars of modern football, and if they can hold on to their prize possessions they will continue to challenge on all fronts, for years to come.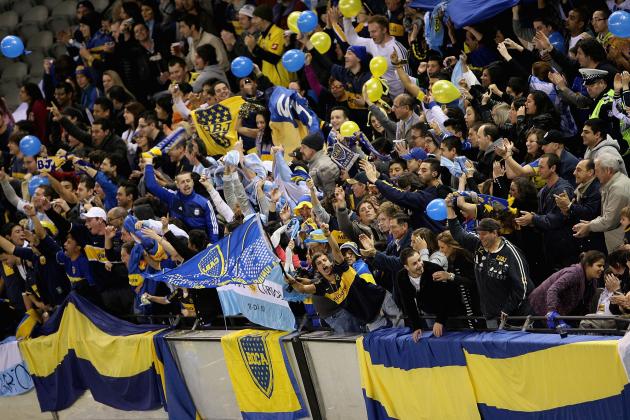 Robert Prezioso/Getty Images

The best team in Argentina, Boca Juniors have an almost legendary status among football fans.
They won last year's Apertura at a canter, and have a squad filled with skillful and talented Argentinian players.
Even though money is starting to play an even bigger role in today's game, and the European clubs seem to have most of it, Boca could compete in any league.
Paul Gilham/Getty Images

This has not been Arsenal's best season by any stretch of the imagination.
They have been treading water in-and-around the UEFA Cup places, unable to get a string of results together to make a real push for a top-four finish in the Premier League.
Despite this, Arsenal manage to pull out some amazing victories against tough opposition.
In recent seasons, Arsenal have performed well in Europe and have beaten some big teams, and given others some real scares.
The English giants have proven they can play against any team and hold their own.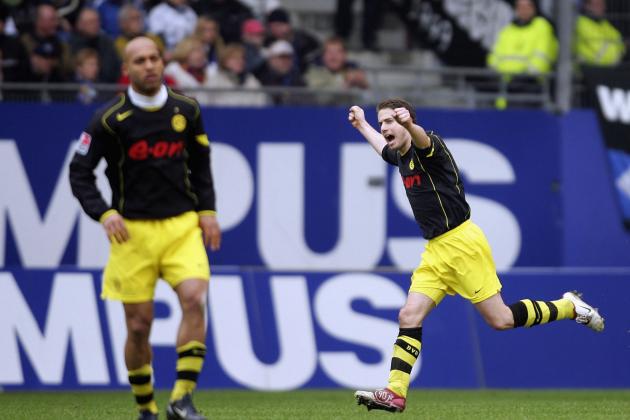 Stuart Franklin/Getty Images

Borussia Dortmund have made an amazing comeback to once again be a force to be reckoned with in European football.
Since the glory years of the mid-90s, when they won the Champions League, they have not had much success domestically or in European football.
That was until they won last year's Bundesliga and got themselves a Champions League place.
And with one of the best central-defensive partnerships on the planet, they are a strong side.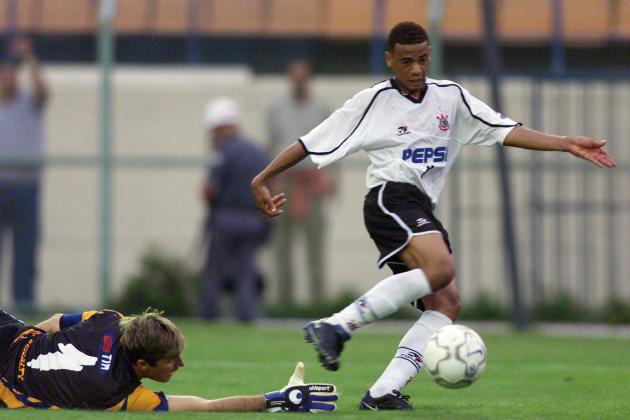 Getty Images/Getty Images

With the recent hype surrounding Santos's wonder-kid, Neymar, a lot of football fans are under the impression that Santos are the best team in Brazil.
This may have been true some years ago, but Corinthians have taken over the reigns.
The former FIFA Club World Cup champions managed to regain the Brazilian league title last season, and looked impressive all year.
A side bursting with Brazilian skill and flair, Corinthians could give any side a run for their money.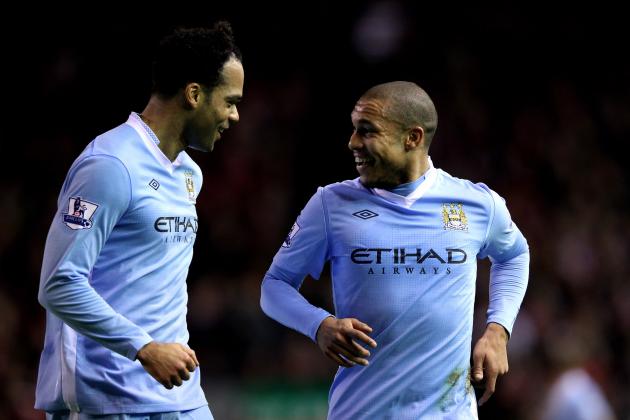 Alex Livesey/Getty Images

If Manchester City was placed on this list three years ago, quite a few eyebrows would have been raised.
But since the club was taken over by their new billionaire owners in 2008, City have gone from strength to strength to become one of the strongest teams on the planet.
For the first time in many years, the blue side of Manchester are on top, and it seems that the Premier League title is theirs to lose.
With a squad that is jam-packed with world-class players, most teams would be understandably wary about losing to them.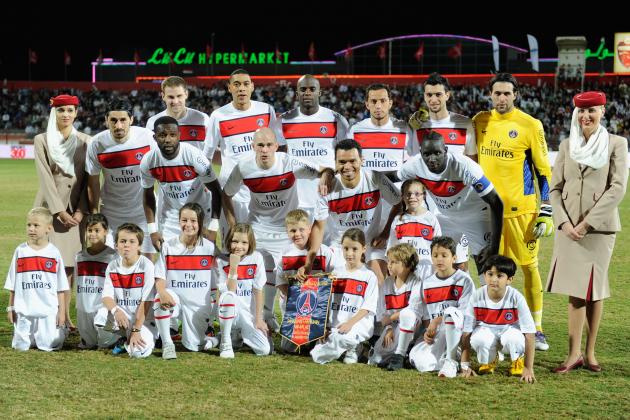 Claudio Villa/Getty Images

Much like Manchester City, PSG have only really emerged as a top European force very recently.
They spent very heavily last year on very promising talent and a brand new managerial staff.
It looks to be paying off, PSG are quite comfortably top of Ligue 1, and they look to have got themselves a strong squad in all areas and could pose a problem for any team.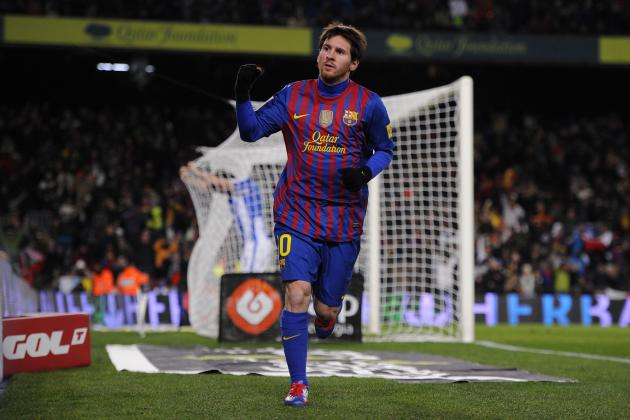 David Ramos/Getty Images

Well, what can be said that hasn't already said about this side...they are possibly the best group of players ever to play together.
Last season was another filled with amazing achievements, picking up the La Liga title and the Champions League seems routine to Barca in recent years.
Still recognised as the best team on the planet, they strike fear into the hearts of any team that are unlucky enough to have to play them.
Oh...and Lionel Messi plays for them.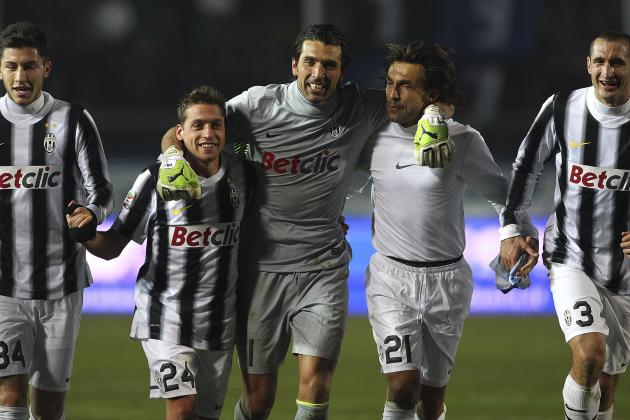 Marco Luzzani/Getty Images

Juventus is a name that brings me back to my childhood.
In the mid- to late-90s, they were pretty much unstoppable, and all the kids pretended to be Juve players.
Then in the mid-2000s, they fell away somewhat and their relegation following a match fixing scandal, didn't help matters.
But they have come back with a bang recently, and are leading this year's chase for the Serie A title.
Their mix of the old legends and exciting new talent makes for a very impressive squad.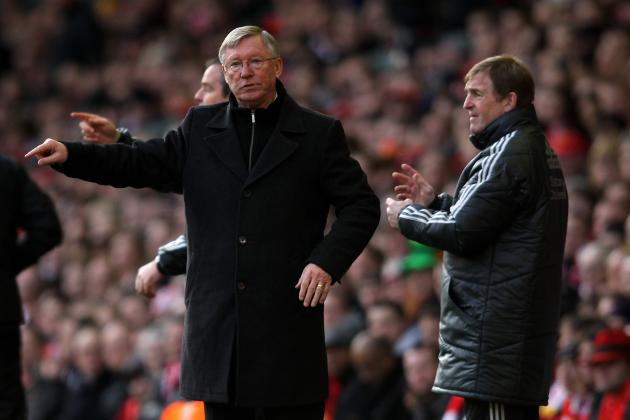 Alex Livesey/Getty Images

During the Alex Ferguson era at Old Trafford, Manchester United have been an awesome force.
They have kept a tight stranglehold on the Premier League since its conception, and they show no signs of fading out any time soon.
Manchester United are the biggest, most supported football club on the planet. And they have had the success to go with it.
No team goes to Old Trafford expecting a win, and they usually don't.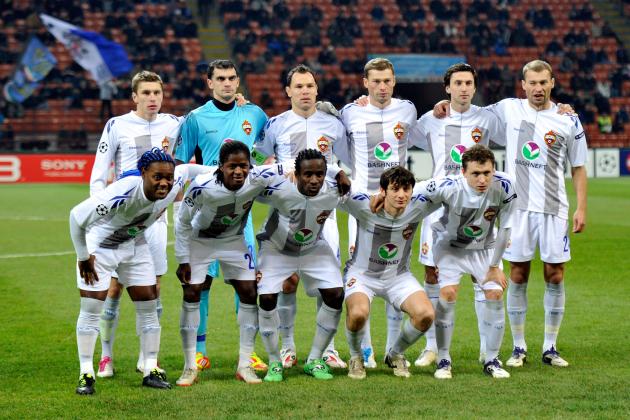 Claudio Villa/Getty Images

Russia is always a notoriously difficult place for teams to travel to.
This could be one of the reasons that CSKA seem to out-do themselves in European competitions and not get the domestic success that they should.
They have the best squad in the Russian league, with a number of players that are wanted by all the top European superpowers.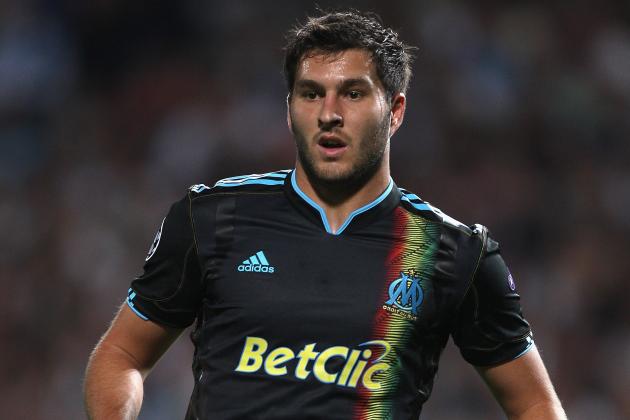 Michael Steele/Getty Images

Most of the biggest talents who come from France have passed through Marseille at one time or another.
It is good to see that they have finally managed to keep a group of talented players together and now have a strong squad to build on.
Another team that seems to excel in European competitions, and are another club that nobody likes to see drawn in their group.
They are through to the knockout stages of this year's competition, and will not fancy being knocked out just yet.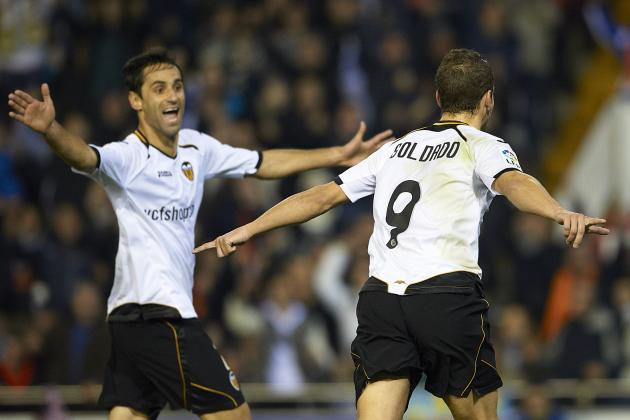 Manuel Queimadelos Alonso/Getty Images

Valencia are unfortunate in the fact that they have to overcome two of the world's greatest teams to get their hands on a La Liga trophy.
Despite not getting as much silverware as they would like, Valencia perform consistently well in the league, and they are a side the bigger teams would prefer to avoid in the Champions League group stages.
Even with the departure of David Villa, David Silva and Juan Mata, "Los Che" have assembled a very strong squad.
EuroFootball/Getty Images

Ukraine isn't a a place that most people would associate with top football.
But the Ukranian champions have shown that they can play with the big boys, and with players like Srna, Rat and Willian amongst their ranks, they are not to be taken lightly.
Many players who have faced Shakhtar in European competitions have explained how difficult of a place it is it to travel to, and what a massive test they are home and away.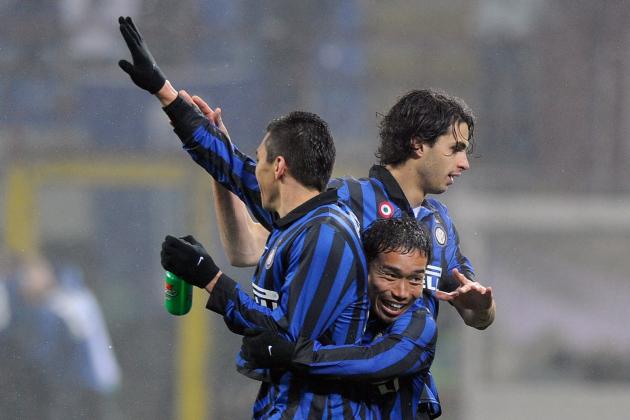 Claudio Villa/Getty Images

The blue side of Milan haven't had the best of times since Jose Mourinho departed the club to manage Real Madrid.
That is just proof of how much success is expected from this club, considering that they have won a Coppa Italia in this time, as well as getting through the knockout stages of this season's Champions League.
Still the owners of a world-class squad, Inter Milan can prove a stern test for any club.