World Football: 10 Managers Destined for Top Jobs in the Premier League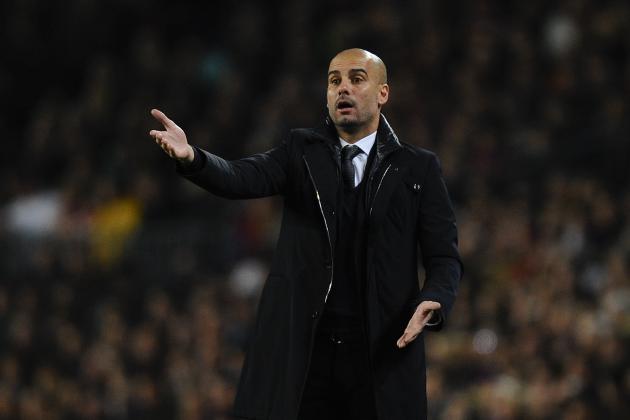 David Ramos/Getty Images

There six top jobs in the English Premier League if you consider that there are six top teams; Manchester City, Manchester United, Tottenham, Chelsea, Arsenal and Liverpool.
The bosses at Manchester United and Arsenal have the longest tenures by far, but, at the moment, all these bosses seem to have secure holds on their positions.
There is always room for change though and, whenever clubs look to move in new directions, new managers are generally the first thing to come to mind.
There are some managers that you feel will sooner or later end up at one of these top jobs in the EPL.
Here are some candidates who may find their way to top jobs in England at some point in their career.
Begin Slideshow

»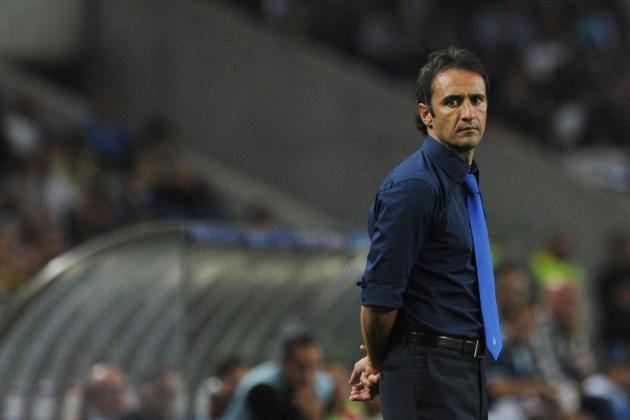 EuroFootball/Getty Images

Both Jose Mourinho and Andre Villas-Boas—two of the managers at Porto before him—have gone on to England.
Both managers had successful periods at the club and then moved to the same club, Chelsea. So all Pereira has to do is gain some silverware with Porto and he could be the next Porteguese manager at a top English side.
Okay, well it isn't that simple, but still, Mourinho and Villas-Boas—mainly just Mourinho at this point—have paved the way for talented Portuguese managers like Periera to make their way to England.
Manuel Queimadelos Alonso/Getty Images

Pep Guardiola has already cemented his legacy at Barcelona.
He has won a total of 13 trophies with the club. He may stick around a bit longer, but in what has become the norm, he has yet to extend his contract which runs until the end of the season.
At one point Guardiola had to put an end to talk that he could be Sir Alex Ferguson's successor at Manchester United. A move to England should be in his checklist if he wants really test himself.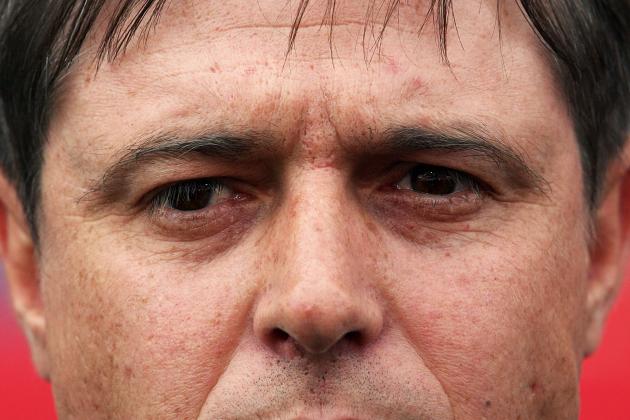 Koichi Kamoshida/Getty Images

Arsene Wenger's successor. Well, at least according to Wenger himself. Dragan Stojkovic is currently at the club Wenger departed from to take the Arsenal job.
He has already won the J League with Nagoya Grampus—something Wenger didn't do—and was named the Manager of the Year.
The two have very close ties and it will certainly be interesting to see what happens when Wenger's time does come.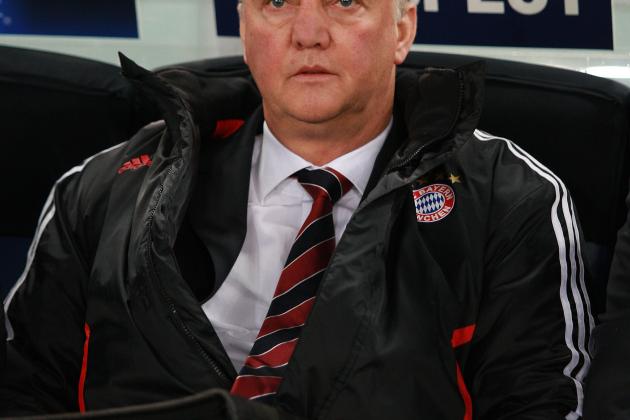 Paolo Bruno/Getty Images

Louis Van Gaal has coached Ajax, Barcelona(twice), the Netherlands, AZ Alkmaar and Bayern Munich. He has certainly had his successes as a coach, especially during his time with Ajax.
Though he is currently unemployed, you could see Van Gaal working at one of the big clubs in the near future. He has the pedigree and could definitely be the man to change a team's fortunes if the board thinks it is necessary.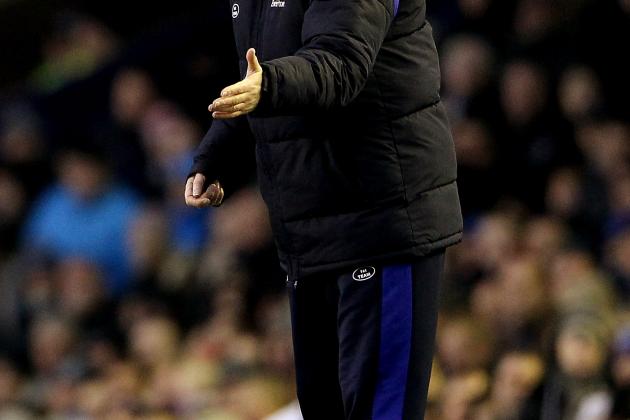 Scott Heavey/Getty Images

David Moyes deserves, and is probably destined for, a crack at one of the top clubs in the Premier League. Moyes is praised time and again for what he does with Everton and has won the Manager of the Year award three times at the club.
The top dogs in the EPL get a close up view of what he can do every year and there is no telling what he could with more resources at one of the bigger clubs. His time will come.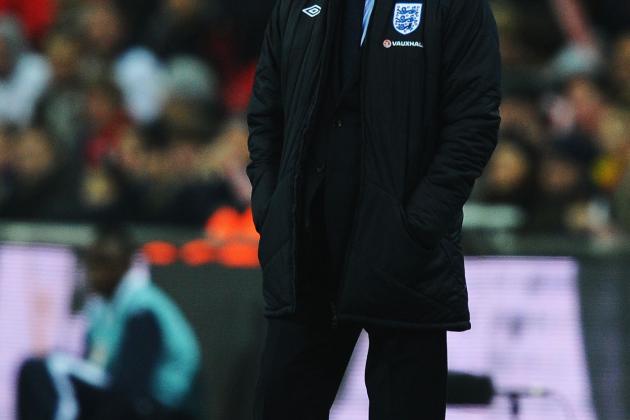 Mike Hewitt/Getty Images

I mean, he is the coach of the English national team right now. Earlier in his career, Capello was linked with a move to succeed Manchester United's Sir Alex Ferguson when Ferguson was considering retiring.
While Capello has gotten a feel of things being the England manager, club football is a different world and it is one Capello may be interested in returning to. A move to a top English club may very well be the next step for Capello.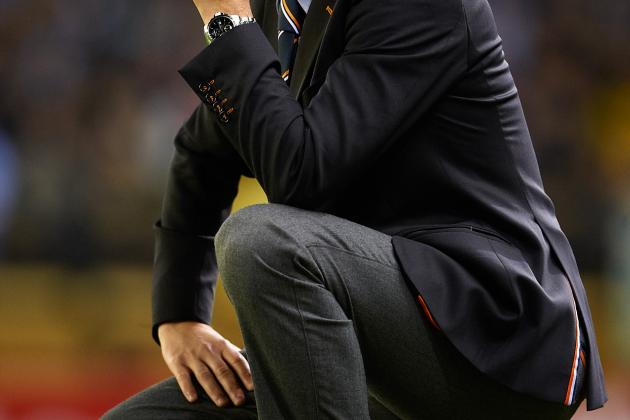 Manuel Queimadelos Alonso/Getty Images

Unai Emery has had the unlucky job of managing in a league with both Barcelona and Real Madrid. Emery first took Lorca Deportiva to promotion to the Second Division then helped Almeria gain its first promotion to La Liga in 2007.
Since his time with Valencia he has seen the likes of David Villa, David Silva and Juan Mata depart. Still, he has had the team challenging for third place in the last couple seasons and that's thanks to his tactical skills.
Mike Hewitt/Getty Images

Martin O'Neill is a similar case to David Moyes. He has done some good work and smaller clubs like Celtic and Aston Villa and is currently trying to work some magic with Sunderland.
If O'Neill continues his good work with Sunderland, it is just a matter of time before he moves to a big club.
EuroFootball/Getty Images

Could it really be destiny for Ole Gunnar Solskjaer? He started off his managerial career very brightly by winning the Norwegian league in 2011, his very first year as manager.
Before then he did some work as the Manchester United reserves manager and even turned down an offer to coach Norway. If Solskjaer's managerial career continues on this path it wouldn't be inconceivable that Manchester United see fit to acquire his services.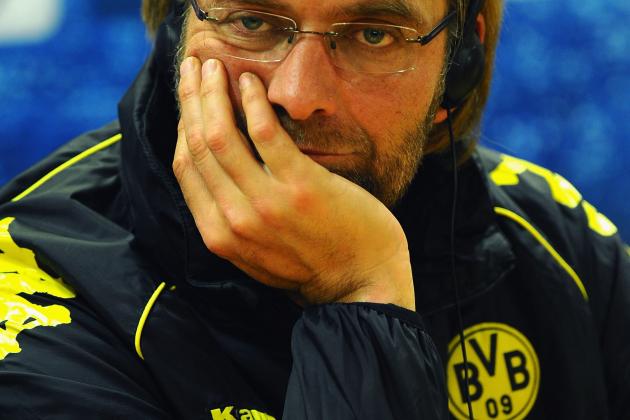 Mike Hewitt/Getty Images

If the big teams want a young manager who can develop youth and produce a team that plays some good attacking football then Jurgen Klopp would be a fine choice.
Klopp may still have some years left in Germany, but after guiding Borussia Dortmund to the title last year and having them strongly in the hunt again this year, there will be eyes on him.