Top 10 Young MLS Prospects to Watch in 2012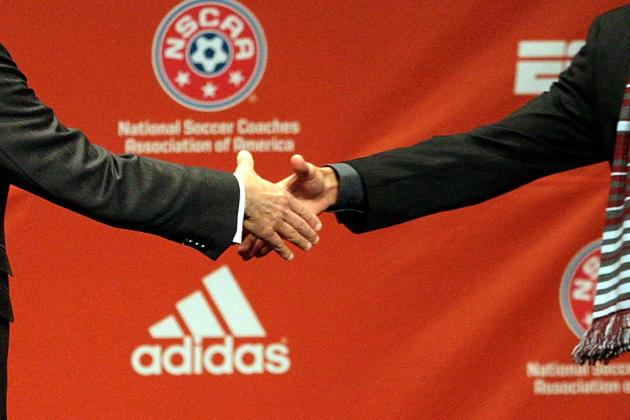 Jamie Squire/Getty Images

As the 2012 Major League Soccer season inches closer, team priorities include finding chemistry between veterans players and those rookies coming into league—either chosen in the Superdraft or through Homegrown Player contracts.
For teams starting from scratch, and for those rebuilding, a young prospect can be a very valuable asset to make a run for MLS Cup and to build for many years to come.
Here are 10 young prospects fans should keep an eye out once the 2012 MLS season commences.
Begin Slideshow

»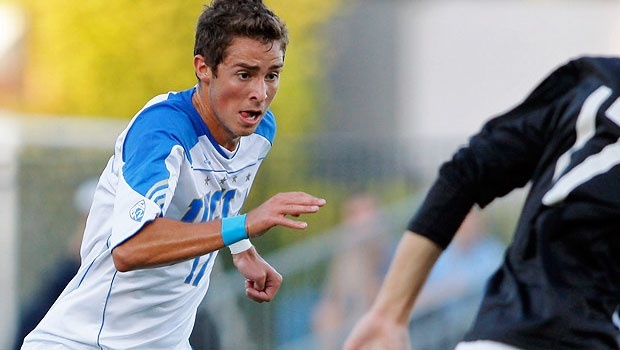 via MLSsoccer.com
The Philadelphia Union must've not believed the available player list when they saw Chandler Hoffman's name. As the No. 13 pick, the UCLA product surprised many falling that low and into the lap of the Union.
Hoffman is a pure finisher, finding goals when the teams need them. He's doesn't played beautiful soccer, but with rumors of Sebastian Le Toux going abroad, Philadelphia will need someone who can simply just bury the ball in the back of the net.
And Chandler Hoffman might be that guy for Union.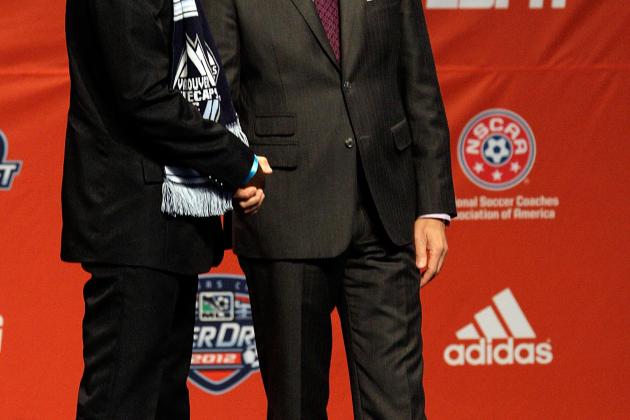 Jamie Squire/Getty Images

Jamaican and former Akron forward Darren Mattocks has shown that he can dribble and fly by defenders of his own caliber.
How he will adjust to MLS is the biggest question. But now with the Vancouver Whitecaps, it's exciting to see the damage he can do with his speed alongside Omar Salgado or Eric Hassli.
Mattocks plays with joyful attitude, and has an explosiveness that can decimate defenders. If he gets a lot of playing time from the start of the 2012 season, he may post similar numbers to CJ Sapong, the 2011 MLS Rookie of the Year.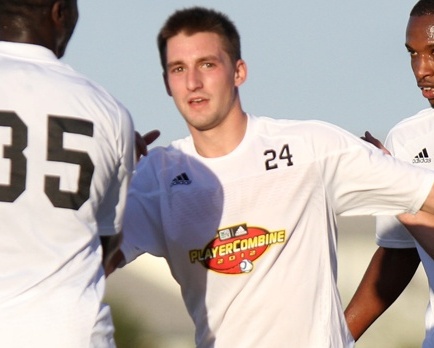 via MLSsoccer.com
Ethan Finlay is the perfect example of what a great combine can do for a player. Finlay made an incredible impression with his abilities as a forward, and was propelled to be the 10th pick chosen by the Columbus Crew.
It will be interesting to see whether Finlay can strengthen the Crew's offense and prove to doubters that he was worth Columbus using its first selection.
Finlay will have his work cut out for him as we will be battling another rookie for possible playing time.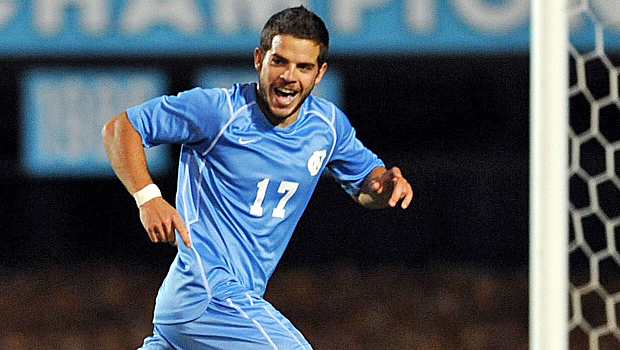 via MLSsoccer.com
That rookie will be Ben Speas, who signed a Homegrown Player contract with Columbus. Speas belongs to a rare class—maybe as the only member—to win two NCAA soccer titles with two different teams in back-to-back years.
As a sophomore he helped the Akron Zips win the 2010 NCAA Men's Soccer Championship, and repeated the feat a year later after transferring to UNC.
Even though Speas is known to be a midfielder, the Crew have him listed as a forward on their website, so we shall see where head coach Robert Warzycha decides to play the youngster.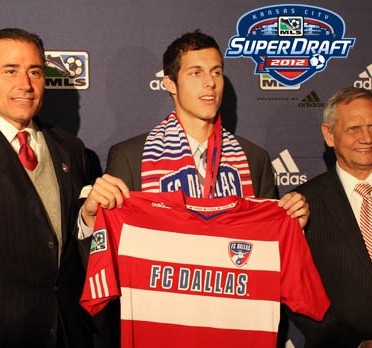 via FCDallas.com
If people were surprised FC Dallas used its only pick to select Matt Hedges, they must have been sleeping under a rock.
The departure of George John required the Dallas front office to select a defender that could replace the West Ham-bound John. Even though an offensive player might have suited the Hoops just as nicely, it would have been absurd to look over Hedges.
He has the height and the skill, so there is no doubt head coach Schellas Hyndman will use him right away. The question is how much of an impact he will have in Dallas, and whether he'll effectively fill the gap that John's departure left behind.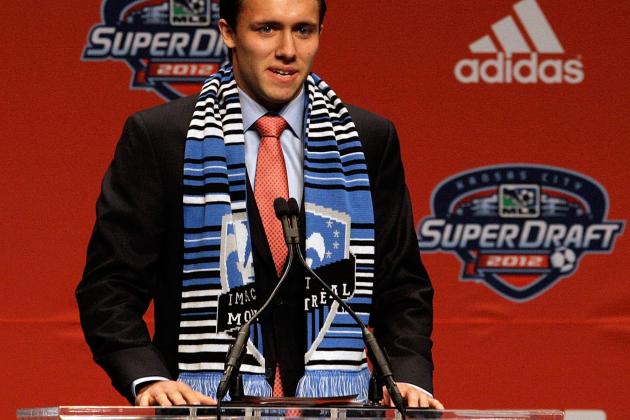 Jamie Squire/Getty Images

It will be interesting to see the development of Andrew Wenger in MLS. He is currently listed as a defender on the Montreal Impact roster, but head coach Jesse Marsch may use Wenger as a forward for his strength and size.
However, his lack of speed won't keep him in attack for very long. Will he be the next Omar Gonzalez, playing the center-back position for the Impact? Maybe in time, though it's doubtful he could make an immediate impact.
But knowing Marsch, he invested in Wenger for the future, for an all-star and franchise player. It'll still be interesting to see how Wenger performs his rookie season with an expansion team.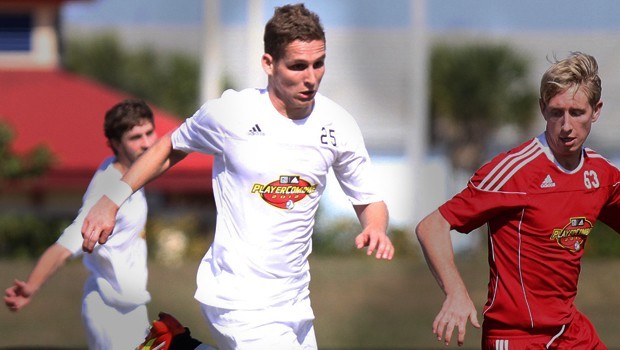 via SJEarthquakes.com
Look for Sam Garza to take over as a winger for the San Jose Earthquakes and add speed in the midfield.
Some may not think that Garza was what the Earthquakes needed, but he was one of the best improved players in the combine. And with his Generation Adidas tag on him—his salary won't count towards San Jose's salary cap—it's understandable why the front office couldn't let him sip away.
Garza is also versatile and soccer savvy. He can drift inside if need be, but also beat defenders in one-on-one situations to turn the corner and deliver great crosses. With Chris Wondolowski hovering inside the 18-yard box, good deliveries are what San Jose expect from Garza.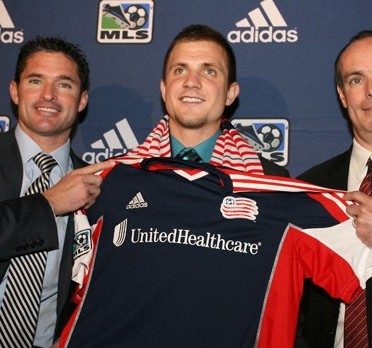 via RevolutionSoccer.net
There was no question that New England needed a defender, and having Tyler Polak fall into the second round was an incredible fortune for the Revolution.
For some Polak may be a bit of a risk, but it's clear that head coach Jay Heaps is trying to rebuild this New England team for years to come. Polak comes cheap, he's a Generation Adidas player so his salary won't go against Revs cap for three years—maybe less depending on his playing time.
Even though Polak is young, the competition for outside backs in New England isn't that stacked, so it won't be surprising if he gets significant minutes this season.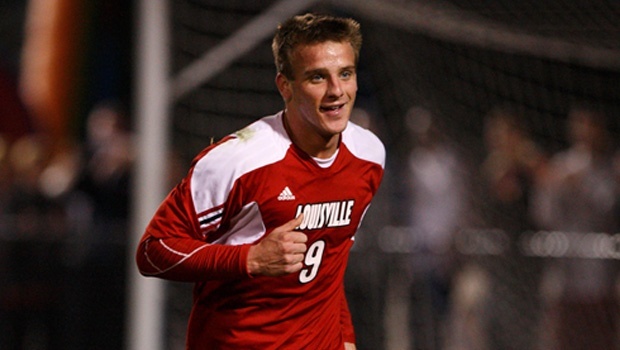 via MLSsoccer.com
Colin Rolfe is a very entertaining forward and probably was overlooked coming into the draft.
However, having the Houston Dynamo select him isn't much of a surprise since he's almost like a Brian Ching—an effective forward that doesn't mind doing the dirty work.
He wasn't very impressive in the combine, a factor leading to his drop to No. 18, but those that have paid attention to his body of work in college know how effective and deadly Rolfe can be.
Watch Rolfe battle Will Bruin for some playing time alongside Cam Weaver and Calen Carr.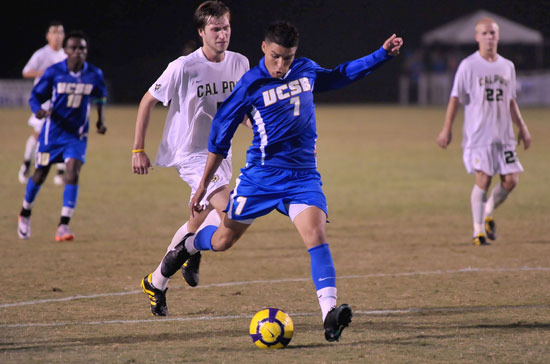 via KCSB.org
Considered by many as one of the best attacking midfielders coming out of college, Luis Silva will be thrown into the thick of things early on for Toronto FC.
The UC Santa Barbara standout is a special player with vision and creativity, abilities many fans hope will help Toronto finally make the playoffs. Silva also carries the physical strength to hold the ball when needed, and the patience to know when the right moments are to attack. If he and the team play their cards right, in a short time, Silva can become the new general running the offense for Toronto.
Silva will also be playing alongside former Gauchos midfielder Eric Avila and defender Andy Iro, who may help Silva adapt to the faster and tougher style of MLS.