World Football: 20 Most Obnoxiously Overconfident Footballers in the World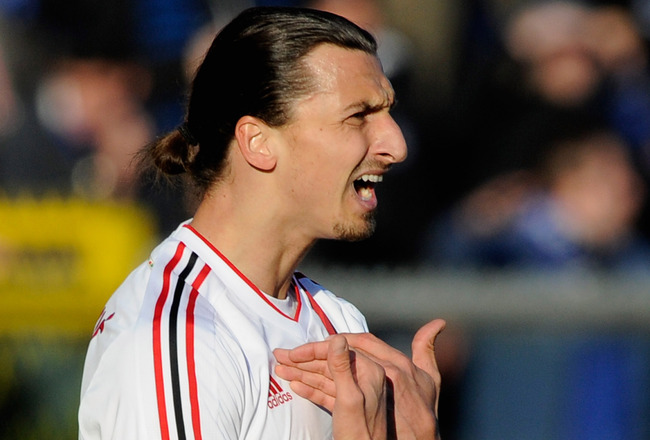 Claudio Villa/Getty Images
There are players with egos, and there are players who overestimate their talent, especially when compared to their achievements. The players on this list are in the second group.
Confidence is a big part of the game, and every player that is playing at his best is usually full of confidence.
Regardless, some players take it too far and consider their position in their team or in the world of football higher than it really is.
Here are some of the most obnoxiously overconfident players in World Football.
Adel Taarabt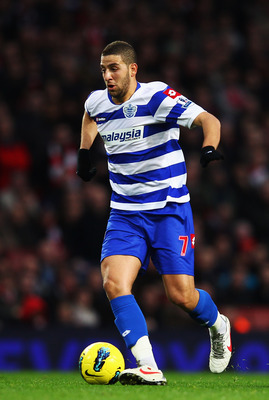 Clive Mason/Getty Images
Adel Taarabt was instrumental in QPR going to the Premiership. His talent has not really been questioned, but he can be overly confident in himself.
Throughout the summer, he was ready to leave the club and gave people the feeling that QPR and the Premier League was not enough for him. He had something to say about almost any rumour, but especially those from PSG.
If he learned to rein in his ego and focus on his game, he would probably have at least one goal and one assist right now.
Mario Balotelli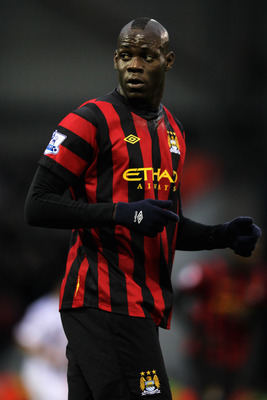 Dean Mouhtaropoulos/Getty Images
Why always you Mario Balotelli? Maybe it was that back-heel in the friendly against the LA Galaxy. Or, maybe it was stating that you did not know who Jack Wilshere was.
There is a definite difference between being confident and being obnoxiously overconfident. Mario Balotelli has proved that a few times in his short career.
Zlatan Ibrahimovic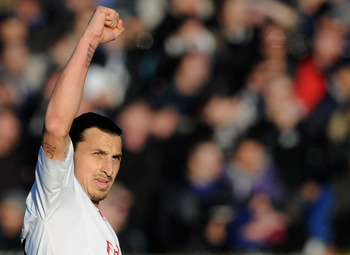 Claudio Villa/Getty Images
Zlatan Ibrahimovic has time and again stated that he is the best player in the world. I think that is a bit overconfident as far as he is concerned.
Ibrahimovic is a good player, but his lack of performance in some big games—most notably the Champions League knockout stages—and the obvious talents of the players that always precede him in individual awards voting are both reasons why he is not the best player in the world.
Emmanuel Adebayor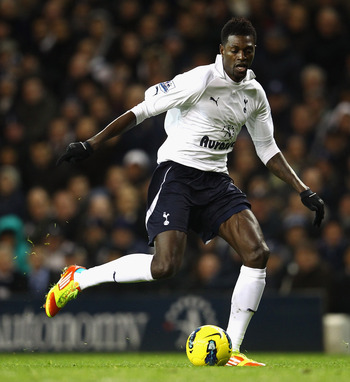 Julian Finney/Getty Images
Emmanuel Adebayor might be productive right now, but he is still obnoxiously overconfident. Adebayor has not really done anything in his career to earn the high wages he receives, yet he is letting it stand in the way of what would possibly be the best move of his career.
Since joining Manchester City, Adebayor has been loaned out a few times, and he is proving to be very productive at Tottenham. So, why not drop your wage demands and move to a club that would want you and play you?
David Bentley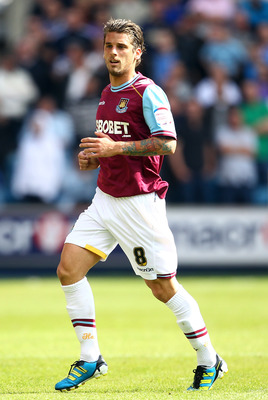 Julian Finney/Getty Images
David Bentley has fallen from his former "the new David Beckham" status.
When he finally made the move to Tottenham, the overall result was not positive. Now, he is plying his trade in the Championship, and it is not certain whether he will ever make it to a big team again.
According to a little piece from the Spoiler, Bentley made certain that he was able to leave Arsenal to further his career. Bentley's overestimation of his own talent has seen him drift out of the England squad and probably away from what could have been a glittering career.
Nicklas Bendtner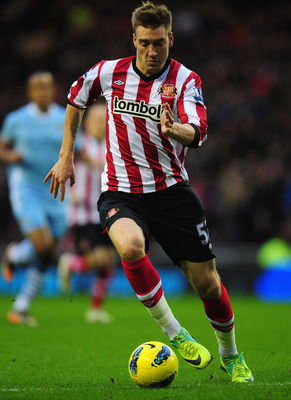 Stu Forster/Getty Images
You would have thought that this year would have been Nicklas Bendtner's time to really back up all of his previous statements. He has only three goals and four assists while leading the line for Sunderland, so that's a no.
During his time with Arsenal, Bendtner stated he was one of the best strikers in the world. He was always complaining about lack of playing time with the Gunners as well.
I think the Sunderland statistics are evidence that you are a bit off the mark there, Bendtner.
Joey Barton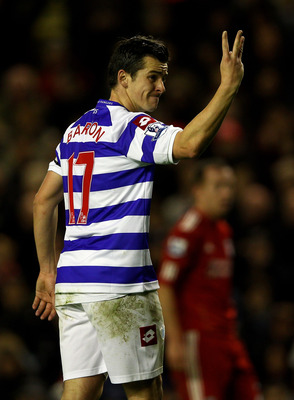 Clive Brunskill/Getty Images
Joey Barton had a lot to say about some of his fellow English midfielders last year, as told to French magazine So Foot.
"Honestly, I think I'm the best [English midfielder]. Luka Modric and Samir Nasri are very good. But in terms of English players, well, Jack Wilshere isn't bad, but Frank Lampard's on the way down, and Steven Gerrard's been injured a lot."
Barton also spoke about Manchester City star Gareth Barry.
"Did you see the game against Germany at the World Cup? If you watch the fourth goal, when [Mesut] Ozil was up against Barry, it was like the hare and the tortoise.

Barry's got a very good agent. He's also discreet and always agrees with the manager. He's like the guy who sits in the front row and listens to the teacher.

I certainly don't lose any sleep when I play against him."
Craig Bellamy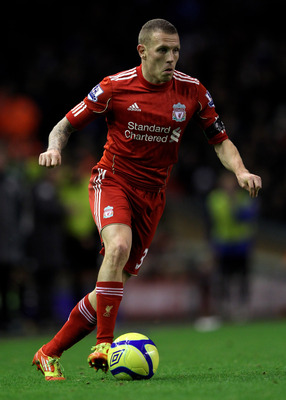 Alex Livesey/Getty Images
Craig Bellamy's talent and the guidance of the right manager can keep him at some clubs for a little while, but he is an obnoxious and overconfident player.
He has played for just about 10 clubs during his career, and that is all because of his attitude. One of his former teammates, Steve Froggat, was not too complimentary of Bellamy.
Bellamy has often been labelled as an arrogant and an obnoxious player, and I have to agree with that description.

"I played with Craig when I was at Coventry in the 2000-01 season, and he was certainly not liked in the dressing room. When he first turned up after signing from Norwich for £6.5 million, he came in holding a pair of gold boots and thought he was the business.

Our dressing room banter was quality. There was a good camaraderie, but Craig just never fitted in. The senior players took a real dislike to him. When I walked in the dressing room, they were hammering him constantly."
Samir Nasri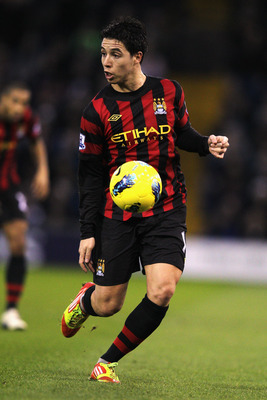 Dean Mouhtaropoulos/Getty Images
Arsenal fans have been snickering all season to see Samir Nasri's lack of performance and playing time for his new club. He has only recently begun to show a little something.
Still, he used his one good season at Arsenal to hold out for astronomical wages and even entertained the idea of joining one of the club's most hated rivals during negotiations.
Nasri showed obvious disrespect for his club throughout the summer.
Ashley Cole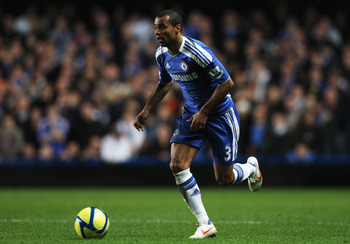 Ian Walton/Getty Images
To be fair, a lot of footballers write autobiographies and move for money. Ashley Cole's move from Arsenal to Chelsea and the actions that led up to it were the workings of a player who didn't care about the offenses he made.
His autobiography, like so many others that footballers write, was meant to gain him more attention than was really necessary.
Cristiano Ronaldo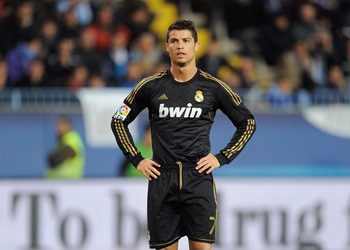 Denis Doyle/Getty Images
Some people might think Cristiano Ronaldo was joking when he said these words, but I doubt that's the case.
"I think that because I am rich, handsome and a great player, people are envious of me."
That's obnoxious. His play on the pitch speaks for itself, too. Yes, he scores goals and definitely is one of the top players in the game, but for me and a great number of people, he is a very obnoxious person.
Gary Neville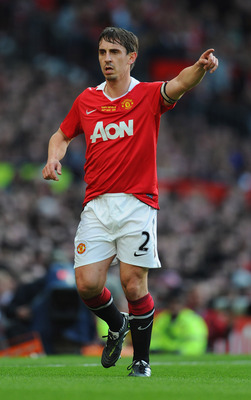 Michael Regan/Getty Images
Manchester United fans may not agree with this, but they are probably hopelessly outnumbered. I think Piers Morgan sums it up pretty well with this article.
Gary Neville's actions on the pitch, especially against his rivals, could lead to a plethora of adjectives to describe him—including the two in the title.
Carlos Tevez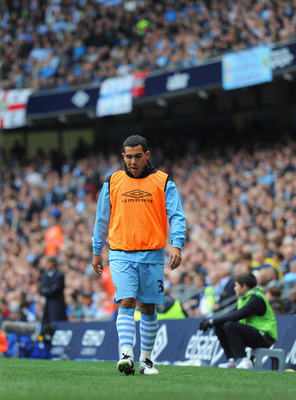 Michael Regan/Getty Images
Carlos Tevez's time in Europe so far has reeked of obnoxious and overconfident behavior. The refusal to play against Bayern, or the misunderstanding as Tevez would rather refer to it as, is basically all there is to it.
Tevez will surely try to keep his wage demands at the current astronomical level even though he hasn't played for about three months.
Dani Alves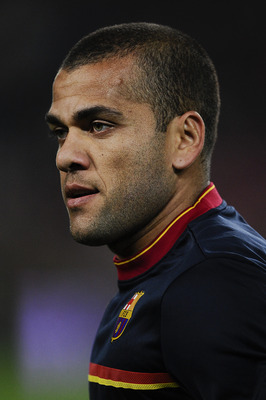 David Ramos/Getty Images
Dani Alves gets on this list for me because of his attitude in this article. I am sure other readers have their own opinions.
"We do not expect much from them [Real Madrid]. All the praise is for Barca, which hurts them. We are behind them in the table, but we still get to play them in Barcelona. And we can cut the points back to win the title."
Even as a Barcelona fan, I have to say this season—more than ever—is one where Real Madrid could win La Liga. Alves' statement shows a hint of overconfidence and a splash of the obnoxious attitude that all Madridistas dislike.
Robinho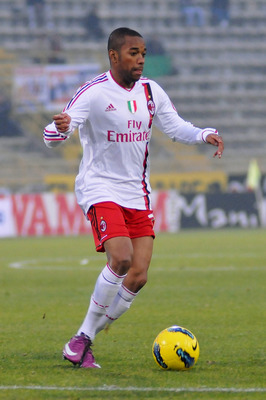 Mario Carlini / Iguana Press/Getty Images
Upon leaving Manchester City, Robinho made some statements in the People newspaper that made it clear how highly he thought of himself.
"Neither Hughes nor Mancini understood me. Perhaps they only believed in the sporting side of things, but that wasn't enough for me.

There was a lack of contact between the players and the club. It was much like an office, to training and goodbye, to a match and goodbye. I am Brazilian, and I can't offer my best performance if I'm not happy in every aspect of life.

That was my problem. I am a special footballer, and I need to be happy when I'm playing. That was the case at Real Madrid, but never at City. Perhaps I should never have left Real Madrid."
Basically, in order for Robinho to give Manchester City what they wanted, the managers had to give him what he wanted.
Romario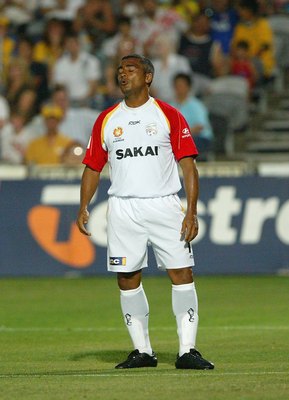 Mark Metcalfe/Getty Images
Romario was a great player, but he overshot his mark in the pantheon of greats with his comments here.
"Messi has all the conditions to be the best one day, but first he has to overcome Maradona, Romario and then, eventually, Pele," Romario said at a press conference.

The 1994 World Cup winner recently stressed that he considers Pele, himself and Diego Armando Maradona to be the best players in history, in that order."
It is not as ridiculously obnoxious and overconfident as some other people on this list, but nonetheless, it is still a bit much.
Mido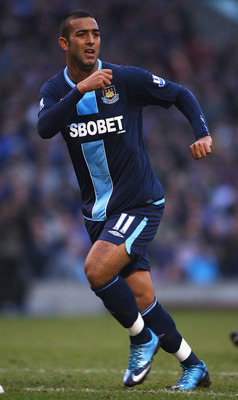 Matthew Lewis/Getty Images
Mido took the obnoxious and overconfident behavior to another level when he bashed his own FA in the Daily Express.
"In Egypt, they are amateurs. The manager is an amateur, the team are amateurs, the association are amateurs.


They think they know everything. People can call me an arrogant Premiership player. The fact is that I am a Premiership player, and they are amateurs.

I have not spoken to Shehata since the incident. I don't care about him. He is a local guy. Before he was in charge of the national team, he managed a second-division side."
Pretty sure the Egyptian team has done pretty well without your Premier League experience, Mido.
Antonio Cassano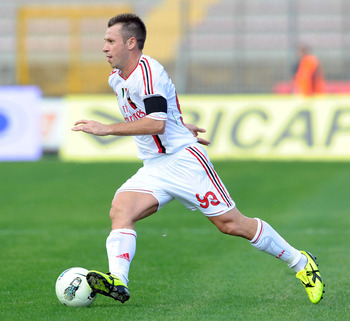 Giuseppe Bellini/Getty Images
I feel a little weird talking about Antonio Cassano like this when he is having health problems, but he is worthy of this list.

Cassano has always been a talented player, but he has rarely won anything of note individually or on a team, and that has to do with his attitude. Cassano has bounced from team to team and sparked wars with managers because of his grandiose view of himself.
Hopefully, he can finish out his career at AC Milan well.
Didier Drogba
Ian Walton/Getty Images
Halfway through the 2006-07 season, Didier Drogba showed some overconfidence in his abilities and his stature in England.
Chelsea striker Didier Drogba believed he should have been chosen as player of the year in the Premiership that season and suggested that if he didn't claim any awards, he would be disappointed.
"The voting is not down to me, but if I don't win the prize of best player in the Premiership, it will be a great letdown.

This is not vanity, but reality. I believe that, today, I am the best in the league."
Well, he was wrong and made himself sound obnoxious in the process. Cristiano Ronaldo won the title that year.
Nicholas Anelka
Paul Gilham/Getty Images
"Le Sulk." That just about sums up Nicholas Anelka being on this list. His actions at the World Cup, his journeyman career and his attitude on the pitch in bad times were all part of a player who expects to be treated better.
Like Craig Bellamy and Antonio Cassano, his attitude got in the way of his undoubted talent.
Keep Reading