New York Giants Parade 2012: Route, Time, Date and More
February 6, 2012

Al Bello/Getty Images
After sneaking into the postseason with a victory in Week 17, the New York Giants rode the wave of momentum all the way to a Super Bowl. As is tradition with a team winning a championship, the next step is the celebration and parade with their fans. 
New York was a madhouse four years ago when the Giants defeated New England, and there is no reason to expect anything less this time around. 
If there is one place that you want to be celebrating a title, it is New York. The life and energy pouring out of the city gives the celebration that little something extra. 
When: Tuesday, Feb. 7 at 11:00 a.m. EDT
Where: Route starts at Battery Place and Washington Street. Ends at City Hall Plaza with ceremony and New York Mayor Michael Bloomberg presenting Key to the City. 
Watch: ESPNEWS; NFL Network; Local CBS New York
Route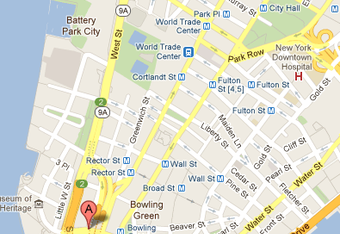 The streets of New York will be lined with ticker-tape and confetti when all is said and done. The city will be alive, though hopefully things run smoothly with no crazy incidents to report.
It is a simple route, as you can see. Just a few turns here and there before the team reaches its final destination at City Hall. 
What To Expect
Since the Giants just went through this parade celebration process four years ago, they are well aware of what they have to do and what the environment surrounding them will be like. 
The route is exactly the same as the one used four years ago, but the weather is expected to be better this time around. The forecast is sunny and a balmy 50 degrees. In 2008, it was dreary with a lot of rain.