NBA Rumors: Deron Williams Reportedly Has Mavs, Lakers and Knicks on Wish List
January 20, 2012

Christian Petersen/Getty Images
Deron Williams, a free agent in the offseason, wants to stay with the New Jersey Nets.
But if that plan falls through for the superstar point guard, he has a backup plan. ESPN is reporting that Williams' short wish list includes the Los Angeles Lakers, New York Knicks and Dallas Mavericks. 
UPDATE: January 21 at 12 p.m. EST
Deron Williams is downplaying ESPN's report regarding a wish list, according to NorthJersey.com's Andy Vasquez.
"Here's his brief exchange with reporters.

Q: There was a report on ESPN.com –
A: I don't read ESPN, so I don't know.

Q: You have a list.
A: Did you hear it from me? We don't need to talk about it then. Another one of these sources. Sources. I don't know who sources are.

Q: The Knicks were on the list. You said before the season it was unlikely you'd play there, has anything changed?
A: We play Oklahoma City tonight, right? We've got Russell Westbrook tonight, Kevin Durant and Co.?

And thus, the exchange ended. After his interview, Williams asked reporters about the list — claiming he wasn't aware of it," reports Vasquez. 
And that's it.
Williams, a two-time NBA All-Star, is highly regarded as one of the top two free agents along with big man Dwight Howard. Unlike Howard, who appears to want out of Orlando, Williams has stated his intentions of staying with the Nets, who are moving to Brooklyn.
D-Will is seen as the clear building block for the up-coming move. 
Nonetheless, Williams' future likely hinges on where DH12 ends up going. Williams wants to stay loyal to Jay-Z and the Nets, but even more, he wants to be on a winning team. 
The best way to do that is to follow Howard and form the NBA's next "Super Team." So who has the best chance to land the imposing point-guard-center duo?
Brooklyn, We Go Hard
The Nets have the clear inside track because, well, they already have Deron Williams. 
Mehmet Okur, Kris Humphries and Deshawn Stevenson are off the books next season, and Damion James has a team option.
The Nets will still have to get rid of Brook Lopez and probably Anthony Morrow or Jordan Farmer in a trade for Dwight Howard, and those talks continue to develop. If they manage to pull a trade off, however, Williams will immediately re-sign.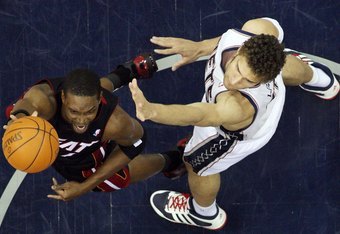 Jim McIsaac/Getty Images
Chances are high for the Nets.
D-Will, Kobe and Dwight? Unfair.
The Miami Heat have a Big 3, but this would be a Big, Big, Big 3 for the Lakers. The trade for Dwight continues to be centered around Andrew Bynum, but the Magic don't appear to be budging for that.
The Lakers certainly have an open spot at PG, too, with the Derek Fisher's big biceps starting to age.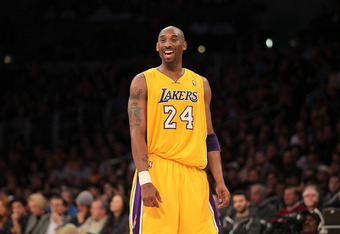 Stephen Dunn/Getty Images
I wouldn't count on this happening, though.
Light Up a Cuban
Mark Cuban is probably one of the more likeable owners among the players, and he is certainly someone who could make this happen for the Dallas Mavericks.
Jason Terry, Lamar Odom and Jason Kidd are all off the books for next season, but Cuban would have to find a way to get rid of Shawn Marion or Brendan Haywood, too. 
I love the Mavericks as the sleeper in all of this. 
New York, No Chance
I think the Knicks made it painfully clear they weren't in the mood for going after Dwight Howard when they signed Tyson Chandler in the offseason. 
This would be the only chance of D-Will separating from Howard, but I'm not so sure the Knicks will be able to find cap space for the talented point guard.