Shotton's Late Stoke Winner: Why Video Replays Are a Must for Referees
August 30, 2011
Ryan Shotton's last-minute goal for Stoke City against West Bromwich Albion is yet another example of why referees should be allowed to use video evidence during matches.
The goal was decisive and came at a crucial point in the match. Shotton nicked the ball away from Albion 'keeper Ben Foster in the 89th minute and went on to score.
Cricket umpires and rugby referees would have signalled to the sidelines that they needed to see video evidence before making a decision in similar circumstances.
The spectators would not have been angry with the delay—it would have added to the tension and the excitement.
And more importantly, the referee would have had more time and better evidence from which to make his decision.
Most referees would have disallowed the goal when they had reviewed how high Shotton's foot was as he challenged for the ball.
It was dangerous play.
In the post-match press conference, Albion manager Roy Hodgson expressed his frustration about the decision. That is unusual for Hodgson, usually a man of philosophical calmness—on the outside at least.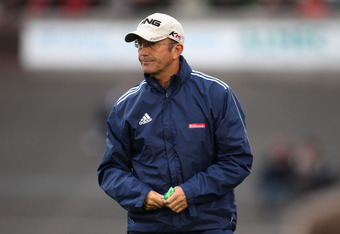 Stoke manager Tony Pulis, whose side picked up their first away win of 2011 because of the decision, acknowledged that it might have been a mistake, but said that these things would even themselves out during the course of a season.
Pulis might consider a line of people on trial in a criminal court. One of them is wrongly convicted by the jury. He is sentenced to a year's imprisonment.
Ah, Mr. Pulis, a poor decision. But presumably you will be happy if one of the guilty ones later in the line gets off scott-free.
That's called evening things out.
But it's not justice.