English Premier League: 30 Players Who Should Transfer This Summer (2011-12)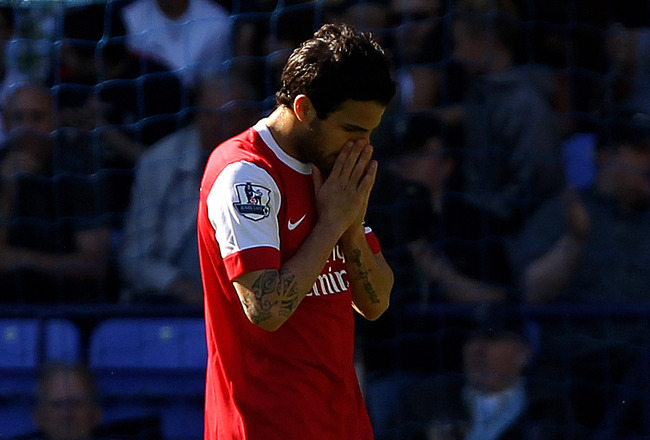 Clive Brunskill/Getty Images
While the summer transfer window offers clubs the chance to strengthen their squads or cash in on players, it also provides a window of opportunity for the players themselves.
Players can move clubs to further ambitions, increase their wages or escape bad situations. Any one of these reasons is good enough, and most will not blame the player for it.
Though the relationship between club and player is vital in any transfer activity, there are certain players who should really try to move on.
Here are 30 players in the English Premier League who should change clubs.
30. Manuel Almunia (Arsenal)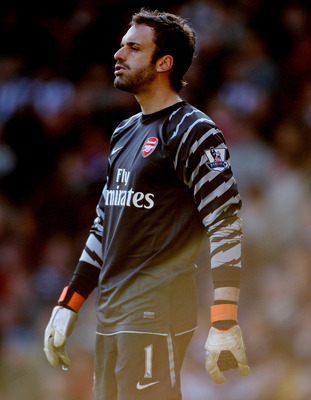 Scott Heavey/Getty Images
The 34 year old goalkeeper finds himself in a tough position at Arsenal. After losing his spot as first-choice goalkeeper through injury early in the 2010-2011 season, Almunia suddenly found himself behind Łukasz Fabiański and Wojciech Szczęsny.
After Fabiański suffered an injury setback as well, former third-choice keeper Szczęsny put in a string of strong perfromances to establish himself as the new number one.
With both Poles having age on thier side, Almunia looks more and more like a fringe player. Given his age, he should try to tranfer for one last big contract. Maybe a return to Spain could be in the cards.
29. Carlos Cuéllar (Aston Villa)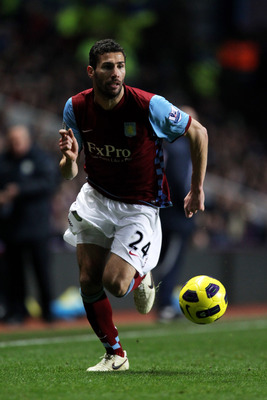 Ian Walton/Getty Images
A talented center-half and/or right back, the Spaniard featured sparingly for Aston Villa is the past season.
After emerging from the ranks of Osasuna and plying his trade at Rangers, Cuéllar moved to Villa in a £7.8 million deal in 2008. After performing well in his first two seasons, he has recently fallen behind Richard Dunne, Stephen Warnock, James Collins, Luke Young and Ciaran Clark in the pecking order.
With a long list of names ahead of him, his first team chances seem slim. At 29 and in the final year of his contract, it would seem in both Villa's and Cuéllar's favor to move him on.
28. Yuri Zhirkov (Chelsea)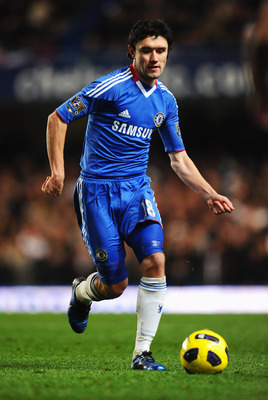 Mike Hewitt/Getty Images
After moving to Chelsea in 2009 for around £18 million, Zhirkov became the the most expensive Russian footballer ever.
A versatile left winger/left back, he seems to be more of a Abramovich buy then a managers request, as he never really established himself as a consistent starter. In two seasons, Zhirkov has only managed to rack up 40 starts.
Although he has exhibited moments of brilliance, (see his volley against Spartak Moscow,) Zhirkov has only scored two goals in all competitions for Chelsea.
At 27, Zhirkov should be in his prime. If this is his prime form, then Chelsea short cut their losses and try to sell him for decent cash. Maybe a big money return to Russia would appease both parties.
27. Craig Bellamy (Manchester City)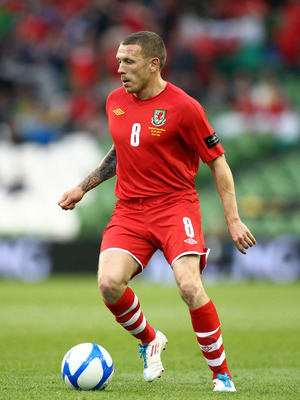 Julian Finney/Getty Images
Joining Manchester City in 2009, Bellamy was one of the first big money signings of manager Mark Hughes during his brief tenure under Shiekh Mansour. However, once Roberto Mancini took the reins, Bellamy was left out of the 25-man squad.
After spending last year on loan with Championship side Cardiff City, Bellamy proved to many his desire for first-team football.
A proven performer and Welsh international, Bellamy still has a couple of good years left in him at 32. If City will let him go for cheap, another low to mid-table premier league club could snatch him up to provide veteran experience.
26. Giovani Dos Santos (Tottenham)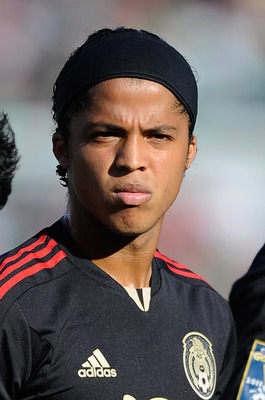 Kevork Djansezian/Getty Images
At 22, Giovani dos Santos is a fantastic young talent with a bright future. Already an established Mexican international, dos Santos has proved he can perform on the world stage.
Unfortunately for him, he rarely appears for his parent club. Dos Santos has spent the last three years on loan at Ipswich Town, Galatasaray, and Racing Santander respectively. After such a long time away from the Tottenham first team, it seems unliky that he will manage to break through the ranks.
During his time at Santander, dos Santos manged to rack up 5 goals in 9 starts and 7 substitute appearances. Following the 2010-2011 season, Giovani helped Mexico win the Gold Cup.
Dos Santos' recent form has led to speculation that Sevilla are looking to secure his signature on yet another loan, but it may be time for the young Mexican to make his move permanent. Tottenham are in need of a star striker, and dos Santos could possibly used to entice another club into a Cash + Player deal.
25. El Hadji Diouf (Blackburn)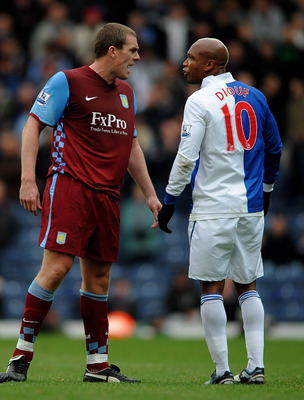 Laurence Griffiths/Getty Images
A great example of a wonderfully gifted player brought down by his own misconduct, El Hadji Diouf is a gamble for any club.
The former Liverpool man has repeatedly cast himself in a bad light, which hampers his on-field opportunities despite his talent.
Most recently, Diouf failed to report to Blackburn's pre-season training, which led manager Steve Kean to leave him off of the pre-seaon trip and proclaim Diouf's departure as "immenent".
24. Vladimír Weiss (Manchester City)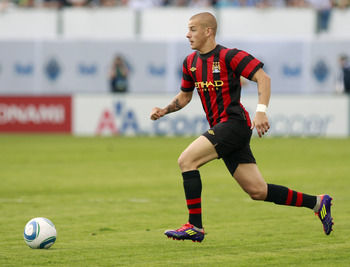 Jeff Vinnick/Getty Images
The young Slovak joined Manchester City's youth system in 2006 and progressed through the ranks until he made his first team debut in the final game of the 2008-2009 season.
Since that time, Weiss has only made one appearance for City's first team, despite the fact that he is a wonderful up-and-coming talent. The influx of Manchester City's super-signings havn't helped his playing time either.
At only 21, it is time for Weiss to secure regular first team football. He enjoyed a successful loan spell at Rangers last season before getting injured, and could look to return on a permanent deal. As Weiss is entering the last year of his contract, City could be pressured to sell the Slovakian international.
23. Milan Jovanović (Liverpool)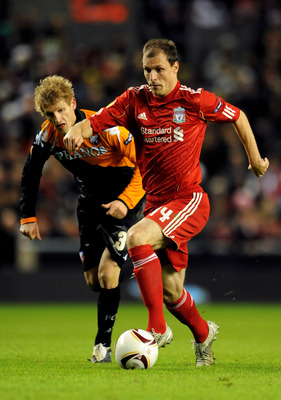 Clint Hughes/Getty Images
The last signing under Benitez's tenure, Jovanović joined Liverpool on a free transfer from Standard Liege.
However, with a change of manager to Roy Hodgson and then Kenny Daglish, Jovanović saw his playing time go from sparingly to none.
Unhappy and ready to move on, the 30 year old Serbian is being linked with a move back to Belgium with Anderlecht. Liverpool would make some money on the transfer and the player will finally be back on the pitch. Looks like a win-win.
22. Nicklas Bendtner (Arsenal)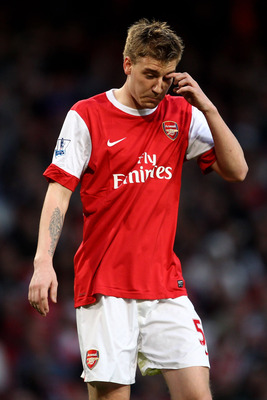 Julian Finney/Getty Images
The young Danish striker is a great talent, just not as great as he thinks he is.
While he is dangerous in front of net and his 6'5'' frame gives Arsenal an aerial threat, the Denmark international is just not at the level required of Arsenal's starters.
With talents like Robin Van Persie, Marouane Chamakh and Gervinho, Bendtner is no longer essential for cover, especially with a cockiness that can poison a locker room.
Bendtner's game would fit well in Germany. He even was linked with a move to Bundasliga champions Borussia Dortmund, though the German outfit denied it.
21. Joseph Yobo (Everton)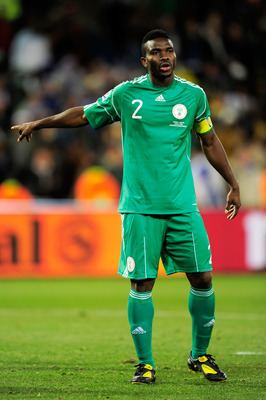 Stuart Franklin/Getty Images
The Nigerian skipper has been a faithful servant of Goodison Park since 2002, but last season fell out of the starting 11 and seemingly David Moyes future plans.
After racking up over 200 appearances for Everton, Yobo spent last season on loan at Turkish giants Fenerbahce.
The strong center-half is fast approaching 31 years old, and it may be time for him to say goodbye to England. A couple of good years (and good money) in Ligue 1 would be a great fit for the former Marseille man.
20. Wilson Palacios (Tottenham)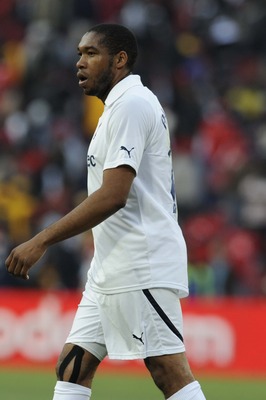 Gallo Images/Getty Images
Steve Bruce once described the 26 year old as "one of the best midfield players" in England.
The Honduran international has performed decently well since his move to Tottenham in early 2009, but recently has failed to convince Harry Redknapp that he is worthy of a regular spot in the starting 11.
A talent who deserves to play regularly, Palacios has recently been linked with a move to Stoke. Tony Pulis' side would offer regular first team football, and would generate funds for Tottenham's more ambitious transfer activity.
19. Roque Santa Cruz (Manchester City)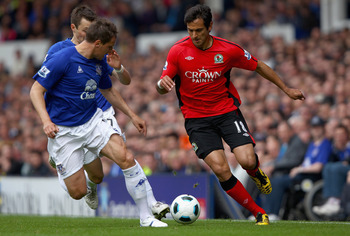 Clive Brunskill/Getty Images
Another signing from the Mark Hughes era, the former Bayern Munich player has failed to capture first team action under Mancini.
The once prolific Paraguayan international has fallen into the background in recent years, and it is time he re-emerges into the light. However, that wont be possible at City.
Santa Cruz tried returning during his 6 month loan spell at former club Blackburn last season, but failed to impress. Possibly a move to a mid-table side in Seria A or La Liga would be a better fit.
18. Paulo Ferreira (Chelsea)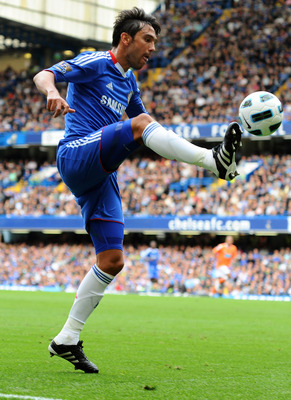 Mike Hewitt/Getty Images
The 32 year old Portugese wing back was brought from Porto to Chelsea by José Mourinho in 2004. The ever professional Ferreira has amassed over 200 appearances for Chelsea, although he has never really been seen as a star.
However, with a new manager in Andres Villas Boas and having to compete with Branislav Invanović, Ashley Cole, and José Boswinga, it is unclear how Ferreira fits into Chelsea's future.
He should move on while he still has some years left, and not spend them on the bench. Possibly a move to La Liga or back to Portugal would be preferable.
17. Tomasz Kuszcsak (Manchester United)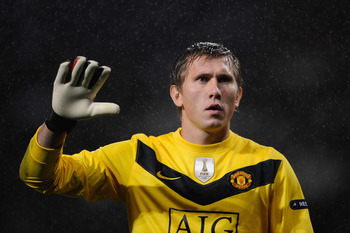 Michael Regan/Getty Images
The 29 year old Polish goalkeeper has served the past five years as Edwin Van der Sar's understudy. Despite his commitment, he has never convinced Sir Alex Ferguson nor the United faithful that he is really the one to replace the Dutchman.
With the recent arrivals of Anders Lindegaard and more importantly David De Gea, it looks as though Kuszczak has one foot out the door.
The player himself has suggested he will likely leave United in search of regular first team action, and it has been suggested that a return to West Bromwich Albion could occur.
16. Franco Di Santo (Wigan)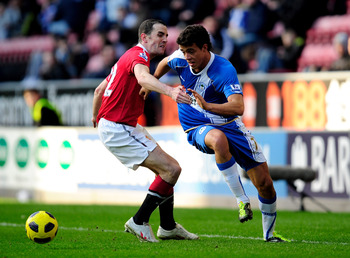 Jamie McDonald/Getty Images
The former Chelsea and Blackburn striker has failed to make an impact almost everywhere he has played in England.
While still only 22, Di Santo has managed only 2 goals since October 2009.
Di Santo clearly doesn't possess the necessary tools to be a threat in the Premier League, and seemingly much of Europe. A return to South America will help this youngster become a more solid performer.
15. Philippe Senderos (Fulham)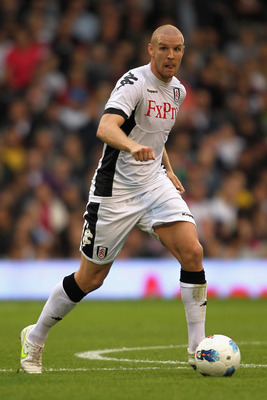 Dean Mouhtaropoulos/Getty Images
Senderos was a promising young defender not so long ago, being able to claim Arsenal and AC Milan as his former employers.
Now 26, it is really a make-or-break season for the Swiss international. Failure to perform well this year could see his career drop out of the upper echelon of football.
It's not that Senderos is a bad player, the problem is that he is too injury prone. Coming off of last season's Achilles tendon tear, jumping back into arguably the roughest league in the world may not be exactly the best idea.
I think a six month loan spell for Senderos would do some good. It will allow him the opportunity to recapture his form, as well as give his Achilles additional time to adapt to game pace.
14. Diniyar Bilyaletdinov (Everton)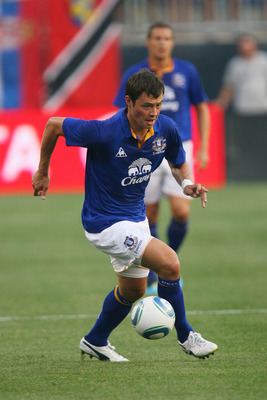 Hunter Martin/Getty Images
The 26 year old Russian moved to Everton in 2009 in a near £9 million move from Lokomotiv Moscow following impressive performances at Euro 2008.
Despite his expensive move, the left winger has failed to fully establish himself in the starting XI.
More of a move for Everton than the player, the club should sell the Russian while he still has some re-sale value to generate funds for future purchases.
13. Xisco (Newcastle)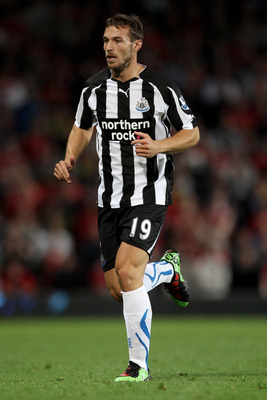 Alex Livesey/Getty Images
The former Deportivo de La Coruña striker joined Newcastle in 2008 following a successful spell at Deportivo.
Unfortunately for the Spaniard, after spending 18 of the last 24 months on loan, he finds himself behind Demba Ba, Shola Ameobi, Peter Lovenkrands, Cheik Tiote, Leon Best and Nile Ranger. Too long of a list to recover from.
A move back to La Liga, notably Deportivo, could re-ignite him.
12. Niko Kranjčar (Tottenham)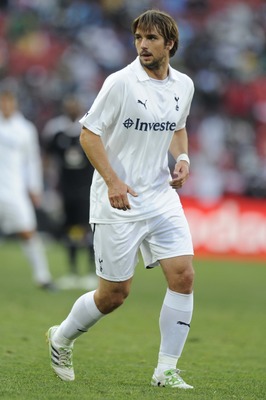 Gallo Images/Getty Images
The Croatian international is a wonderful talent and great attacking midfilder.
Unfortunately for him, Kranjčar lost his starting spot to his countryman, Luka Modric. Despite playing sparsely for Tottenham, Kranjčar is highly rated, which he feels is unrightfully holding up his move away from the North London club.
Kranjčar has a legitimate reason for his desire to leave: he wants to play. It seems as though as long as Modric is at White Hart Lane, Kranjčar's appearances will be limited. However, if Modric does leave for Chelsea, one can only speculate what Kranjčar's new role would be.
11. Christian Poulsen (Liverpool)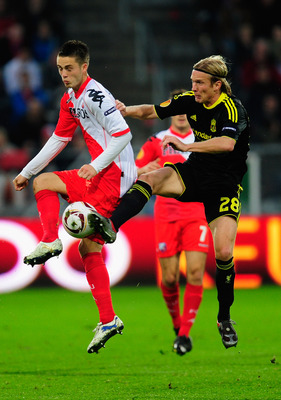 Jamie McDonald/Getty Images
The seasoned Dane was brought into Liverpool by Roy Hodgson in an attempt to fill the void left by Javier Mascherano. Poulsen failed to impress in his first few appearances, and fell out of favor.
With Kenny Daglish at the helm, Poulsen doesn't seem to be in the Scot's future plans as Steven Gerrard, Raul Meireles, Lucas Levia, Charlie Adam, Jordan Henderson and Jay Spearing all seem to be ahead in the pecking order for central midfield.
At 31, the player should move on to ensure playing time in his latter years. A move back to Seria A or the Eredivisie would be well enough.
10. Ivan Klasnić (Bolton Wanderers)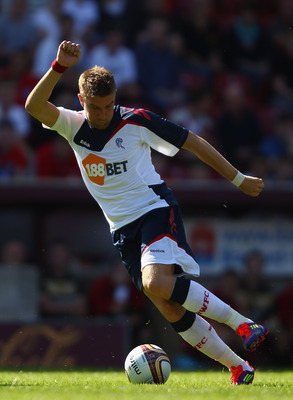 Clive Brunskill/Getty Images
The former Werder Bremen star moved to Bolton in 2009, first on loan, and the permenently under Gary Megson.
Despite his favorable form at Werder Bremen and Nantes, Klasnić has failed to replicate the same goalscoring ferocity at the Reebok Stadium.
Previous Kidney problems that led to transplants are red flags from the past, but at 31, Klasnić is not getting any younger.
A move back to the Bundesliga would be favorable for both club and player.
9. Mame Biram Diouf (Manchester United)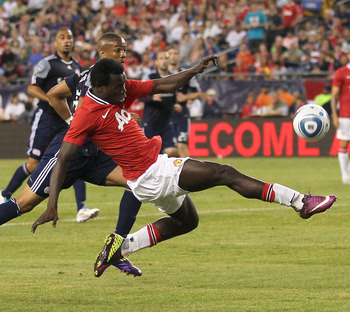 Jim Rogash/Getty Images
The Senegalese international joined United in 2009, but remained on loan at Norwegian outfit Molde. The following season, Diouf spent the 2010-11 season at Blackburn. His spell at Ewood Park wasn't spectacular, indicating he still needs significant improvement if he is to be effective in the EPL.
While the young forward still shows promise, he falls behind in a long list of forwards already established at United, (Rooney, Hernandez, Berbatov, Owen,) as well as other returning youngsters (Welbeck, Macheda).
At 23, Diouf still has time to develop, but it is imperative that he secures regular first team football. It's worth giving him another season-long loan deal, but if he fails to impress, it is best that both club and player move on.
8. Emmanuel Adebayor (Manchester City)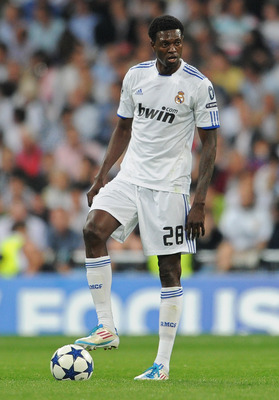 Jasper Juinen/Getty Images
The big striker from Togo is a wonderful talent and a proven goalscorer. Another one on the list brought to Manchester City by Mark Hughes, Adebayor quickly fell out of the first team when Mancini took the helm.
Since the Italian's new regime, Adebayor has spent time on the bench before going out on loan to Real Madrid. Upon his return to Manchester, Adebayor was left out of the pre-season roster, and left to train with the reserves.
None to happy, the vocal Adebayor failed to report to training, earning himself £300,000 in fines.
At 27, the striker is entering his prime, and would be a fantastic pick-up for any team looking for a target man. He has been linked with a return to London with Tottenham, as well as a return to Real Madrid.
However, City's demanding price and Adebayor's wage bill will hamper all but the world's richest clubs.
7. Fábio Aurélio (Liverpool)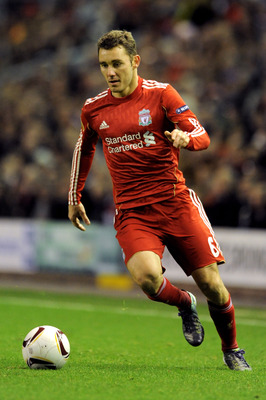 Clint Hughes/Getty Images
The 31 year old Brazilian/Italian left back has been with Liverpool since 2006, and was brought in by Rafa Benitez from Valencia on a Bosman Free Transfer.
While Liverpool are in need of cover at left back, Aurélio doesn't seem like the man for the job, especially with the increasingly younger base of players emerging from the academy.
With the emergence of Martin Kelly, Glen Johnson was pushed over to left back, which worked decently well. Youngster Jack Robinson filled in well while Aurélio was out injured, and he could be a left back for the future.
Given Aurélio's injury record, it may be time for the player to leave and make way for the future. A swansong return to Brazil for decent wages might be ideal.
6. Emile Heskey (Aston Villa)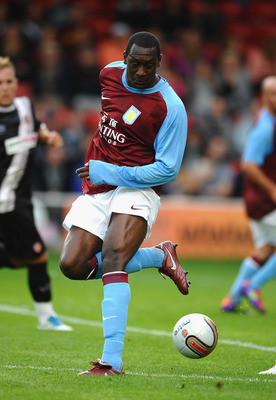 Laurence Griffiths/Getty Images
A true Premier League veteran, Heskey has been in the EPL since 1996. The unselfish striker is not known for his goalscoring, but for his hard-working attitude.
Now at Aston Villa, Heskey is starting to fade as time catches up with him. Playing at the top level for 15 years is taking its toll on the former Liverpool man.
Heskey has seemingly fell behind Darren Bent, Gabriel Agbonlahor, and Nathan Delfouneso in the striking queue. It's not that he may not be able to contribute, but maybe no longer at the highest level.
A player of his stature will probably not want to go down to the Championship. If that is the case, it may not be a transfer that Heskey should be considering, but instead retirement.
5. Alex (Chelsea)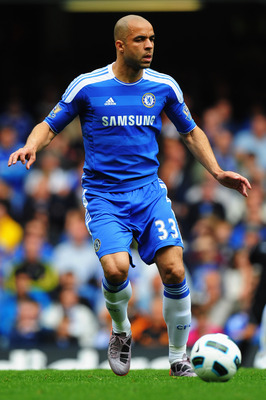 Mike Hewitt/Getty Images
Of all the the players on the list, I'm sure Alex is the one where most people would ask, "Why?"
Well here is my reason: Alex is too good to be sitting on the bench.
Alex is a fantastic center half who defends well, can pose a threat going forward in transition, and is especially dangerous on free kicks.
At 29, this is the time for Alex to establish himself as one of the worlds premier center backs, but he cant do it by sitting on the bench behind John Terry and David Luiz. Unless he can be guaranteed consistent first team action, it might be best for Alex to look for another top team in need of defensive fortification.
For some reason, Bayern Munich comes to mind, as he could combine with Jerome Boateng/Holger Badstuber to form a strong partnership.
4. Heurelho Gomes (Tottenham)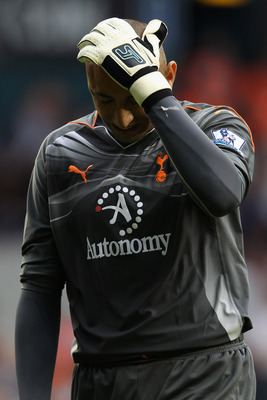 Scott Heavey/Getty Images
Another player some may be shocked to see on the list, the controversial Brazilian goalkeeper has shown moments of brilliance, but just as many blunders.
Moments like the 2011 Champions League second leg against Real Madrid and the April 2011 run in with Chelsea highlighted Gomes inconsistency, a quality that top level keepers simply cannot possess.
Harry Redknapp made his sentiments clear by bringing in veteran American Brad Friedel, and maybe Gomes should take the hint.
Tottenham have two very capable goalkeepers in Friedel and former Chelsea stopper Carlo Cudicini, and Gomes' job security is severely under threat. It may be time for him to look abroad for a more low-profile job somewhere where he can step out of the London spotlight.
3. Adel Taarabt (Queens Park Rangers)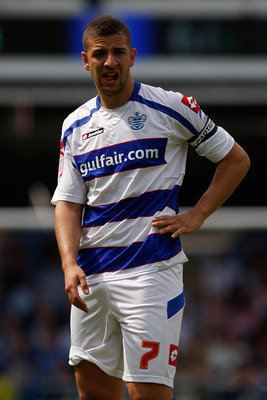 Dan Istitene/Getty Images
QPR's star player and skipper has been linked with the likes of PSG and Chelsea in recent times, and he has not hesitated in making his ambitions clear.
Though a main reason for QPR's promotion, Taarabt seems impatient to leave the London club as he searches for higher level football.
Manager Neil Warnock has been hesitant to consider Taarabt's departure, but it may be time for the club to consider it's options.
The former Tottenham man is highly regarded after leading his team to the Premier League, and many clubs, especially new money-backed PSG are supposedly interested. It may be the time to cash-in on the player, especially if he fails to impress at the highest level next season.
However, when your best player and skipper makes his intentions on leaving the club public, it presents a real problem in the locker room.
Funny, this situation reminds me of another player...
2. Carlos Tévez (Manchester City)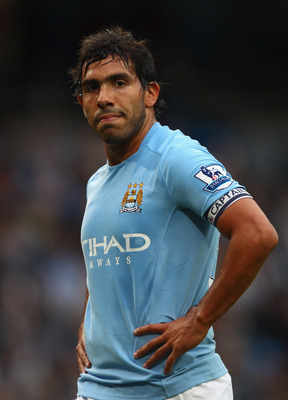 Clive Brunskill/Getty Images
...Carlos Tévez.
With the debacle that was Corinthians' bid for the star striker, the Tévez saga continues.
Tévez consistently proclaims he cannot stand being away from his family, and has handed in two Transfer Requests in his attempts to escape from the new Manchester powerhouse that he helped build.
A Tévez transfer wouldn't be a problem, except for the fact that he is their captain, leading goal scorer, and best player. All of that adds up to Manchester City's near £50 million valuation. A price like that excludes even the world's richest clubs, making a transfer less likely.
A saga like this is distracting to the club, players and manager, and could effect City's pre-seaon training. With the arrival of Sergio Aguero on the horizon, City may be preparing for Tévez's departure.
1. Cesc Fàbregas (Arsenal)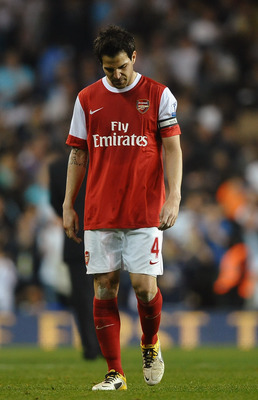 Laurence Griffiths/Getty Images
You knew he had to be the list, especially as the Fàbregas saga wont seem to come to an end.
The Arsenal captain has tried his best to remain professional, (something his former Barcelona teammates haven't,) but it is clear the 24 year old's heart lies in Catalonia.
The playmaker is one of the best in the world when he is on form, so it is no wonder Arsene Wenger wants to keep hold of the Spaniard. But an unhappy player will hardly ever be an effective player.
Depite an injury plagued and rather disappointing season for the Spain international, Arsenal have remained adamant that they have no intention of selling the player. However, Barcelona have remained relentless, with a £35 million figure mentioned.
It may be time for Arsenal to finally let their talisman go. With the emergence of Jack Wilshire and Aaron Ramsey, and the development of Samir Nasri into a full-blown star, Fàbregas is no longer irreplaceable in the Arsenal ranks.
Given last season, it would seem more important for Wenger to tie down the Frenchman than Fàbregas, and with the funds gained from his sale, giving Nasri an improved deal would be easier. The sale could bring in more players to the London club, allowing them to strengthen their side, and compete for top honors once again.
Leave a comment below discussing these 30 players, as well as player left off the list.
Keep Reading