Football Transfer Rumours: 11 Players Who Aren't Worth the Hassle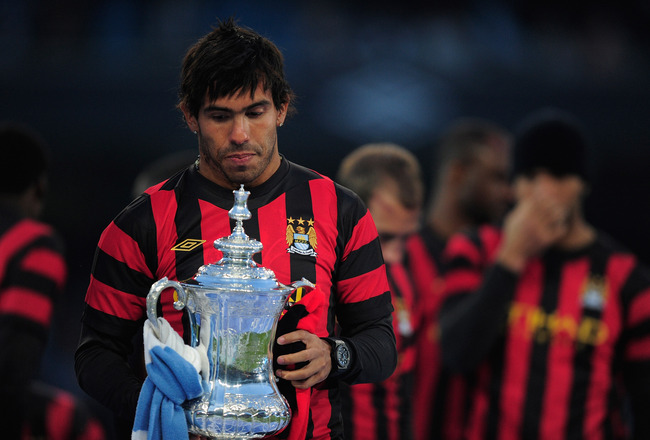 Jamie McDonald/Getty Images
There are many players that are going to be on the move, and some of the big names that will be changing clubs just are not worth the hassle.
Whether it be because they cannot perform to the ability that they should, or their egos or emotions make them a roller-coaster type of experience with a club, some players just are not worth the hassle no matter how good they are.
Here are 11 players who should re-consider how they act, whether on the field or when reporters are around.
Gael Clichy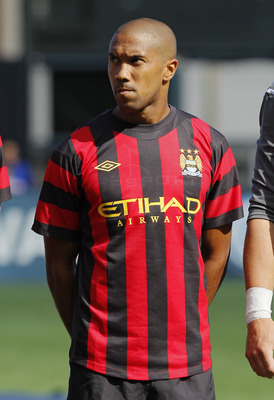 Brian Bahr/Getty Images
Gael Clichy is a good left back, but good is where it stops.
He is not fulfilling his potential at Arsenal, but will he fulfill it at another club?
This probably will not be the case because as a defender, he does not keep a strong line. He is also a player that is quick to go to ground.
These two qualities as a player make him a liability at times on the field.
While he can add width, Clichy is not exactly worth the risk that Manchester City is taking on him.
Daniele De Rossi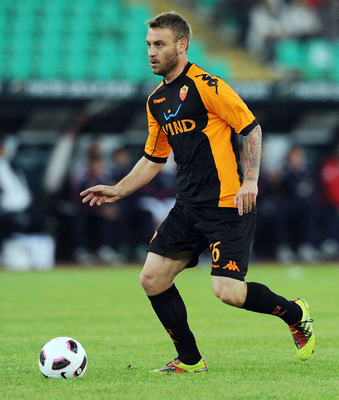 Giuseppe Bellini/Getty Images
Daniele De Rossi is a great player due to his passion. He breathes Roma as he was born and raised in the Italian capital not only as a kid, but also as a footballer.
His passion makes him a great player, but take him out of the capital and will he still be the same?
No, the qualities that make him great at Roma and in the Serie A would be detrimental at other clubs, especially in other leagues.
He will not be able to run around like the bulldog that so many are used to seeing on the pitch without being penalized with yellow and red cards.
He is also a player that if he leaves Roma, he may realize what he has done and pull a Tevez and be homesick for the Stadio Olimpico.
Carlos Tevez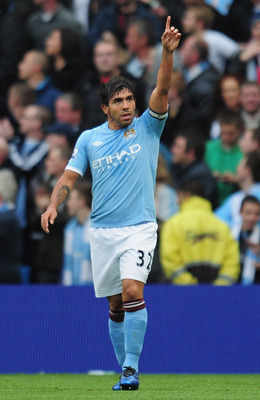 Shaun Botterill/Getty Images
Carlos Tevez since reaching Europe has been drama.
He signed with West Ham, which later caused a court case that had West Ham paying Sheffield United 10 million pounds after settling out of court.
Then he went to Manchester United, where he played really well and contributed to the Red Devils before demanding more than Manchester United were willing to pay him.
He then went to Manchester City, became the captain, and has repeatedly asked for a transfer even though he is the focus of the City's team.
Is there an end in sight?
Probably not. He is an amazing player who is just no longer worth the hassle.
Emanuel Adebayor
Matthew Lewis/Getty Images
Emanuel Adebayor is a great target man. He is a striker who can score goals with ease in the air, poaching goals, or on long shots.
He has an immense amount of talent, and that has been seen on the field.
Emanuel Adebayor has also trashed teams and coaches openly in the media.
Whether it is because he wants to force a move or he wants something from the club, his way of dealing with the situation is immature and is a hassle for his parent club.
It should also be a warning for those that are thinking about making a move for him.
Neymar
Mike Hewitt/Getty Images
Neymar is an exciting player that many people have not been able to see each and every weekend yet.
In the near-future, he will make his way to Europe and that will not be the case anymore.
The only issue that is going to come up is Neymar's ego.
With an explosion and so many teams coveting his talent, he has had it all start to go to his head.
This is not something that is a positive for a club. It is great for the papers, but for his team and the dynamic of the locker room, it can be very tough.
If he does not grow some humility, then how is he going to fit in any club he is playing with?
Cesc Fabregas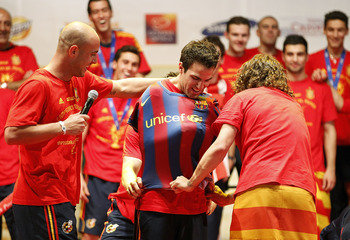 Angel Martinez/Getty Images
Cesc Fabregas has had the Barcelona saga going on for way too long now. He is a player that treads the line well, but his passion is not with the Gunners.
No matter how great their captain performs for them, he is not fully invested no matter what he says.
He is a player who has an immense amount of talent and would fit great in the Barcelona system.
It might just be time for the Gunners to cash in.
Samir Nasri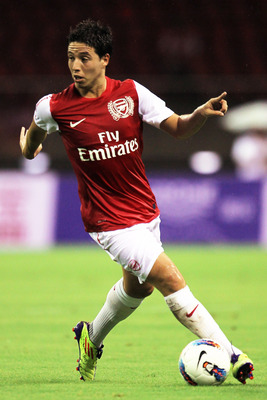 Lintao Zhang/Getty Images
The young Frenchman is an outstanding player who, until now, was great for Arsenal.
Now all he wants is a move. He does not want to stay with the club.
And with one more season left, letting go of Nasri would not be the worst thing.
Holding onto him would be great, but like Cesc Fabregas, he is not fully invested in the club and will be more detrimental than anything else.
Antonio Cassano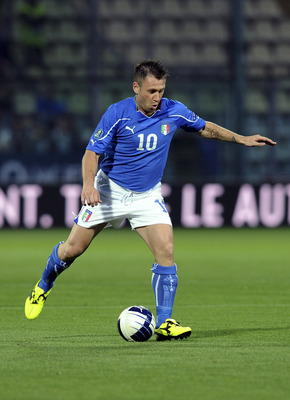 Dino Panato/Getty Images
Antonio Cassano was a great player, and it is very unclear if he can still be great.
He transferred from Sampdoria to AC Milan last season and started very strong with Milan, but never was able to fully establish himself in the team.
The thing that is most worrisome is the baggage that Cassano brings.
His attitude is well-known and his off-field antics make him a hard player to gamble on.
Shaun Wright-Phillips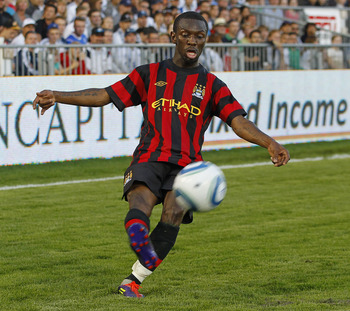 Jeff Vinnick/Getty Images
Has Shaun Wright-Phillips ever fulfilled his talent?
He has pace and is a cheeky player at times. But this is not enough because he cannot perform at the highest level day-in and day-out.
He is a player that can be a bit of a question mark at times, and managers have to have a sub ready to go in for him.
After living on the bench for Manchester City last season and the club wanting to offload some of their hefty wages, Shaun Wright-Phillips may be seeing the door.
It just is not worth many clubs taking a chance on him. For a smaller club with less depth, him being a question mark is something that will not be able to help the club.
So at a mid-table to bottom of the table team where he would be thought to help contribute, he could hurt more than rejuvenate the side.
Joe Cole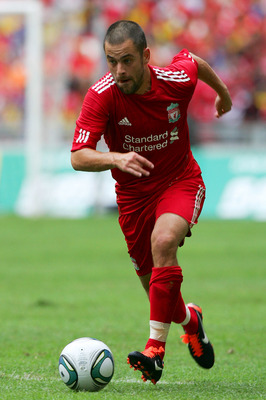 Stanley Chou/Getty Images
Joe Cole is another player that has never been able to live up to his potential.
With West Ham when he came up, he looked electric and was a creative force to be reckoned with. It made a lot of sense when Chelsea bought Cole.
He contributed to the Blues early on after the transfer, but over his tenure he fell off and lost his place in the starting XI as Chelsea brought in more players and he could not compete.
Last summer, he was a player that so many teams were linked to and interested in. Liverpool landed his signature and he never showed the talent people thought they would see when he was in a new situation.
Now he is linked with moves away from Anfield, but taking a chance on him when he will more than likely command a decent transfer fee.
The teams that could use him and give him a platform to rejuvenate his career will not be able to come up with the money to buy him.
He is just not the player most thought he would be.
Craig Bellamy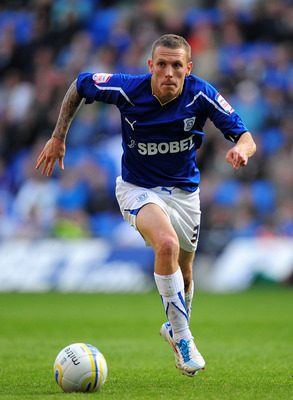 Stu Forster/Getty Images
Craig Bellamy and a history of violence just fit together.
Bellamy is a man who has done a lot of philanthropic work and shown he is a good guy, but he has a hot temper.
Bellamy has so much talent, but his on-field antics combined with his off-the-field alleged assault cases suggest that he is a player who is hard to bet on.
He is fast and scores goals out of the midfield and many clubs would love to have him, but at this point in his career it just would not be a wise choice.
They would also need some of the best trainers because, not to mention with age, Bellamy has started to be a bit injury-prone.
He is the toughest man to bet on at this point.
Keep Reading