Firing Squad: Ranking Europe's Most Under-Pressure Managers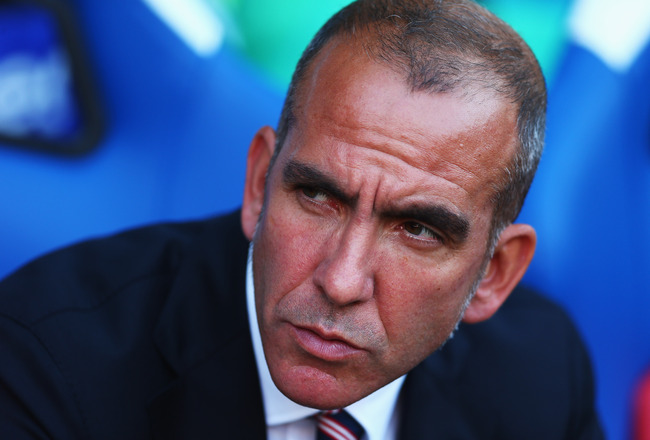 Paul Gilham/Getty Images
Welcome to our weekly look around Europe's top five leagues to find the bosses who are under the most pressure even at this early stage in the season.
From here on in, we'll be tracking the five managers from England, Italy, Spain, France and Germany who seem most in danger of losing their jobs, whether by fan mutiny, excessive spending without return, poor domestic performance or the board simply changing their mind.
It's a high-pressure job being a football manager, one which could end at any moment.
Here's the latest on which bosses are closest to getting the boot.
5. Francis Gillot, Girondins De Bordeaux, Ligue 1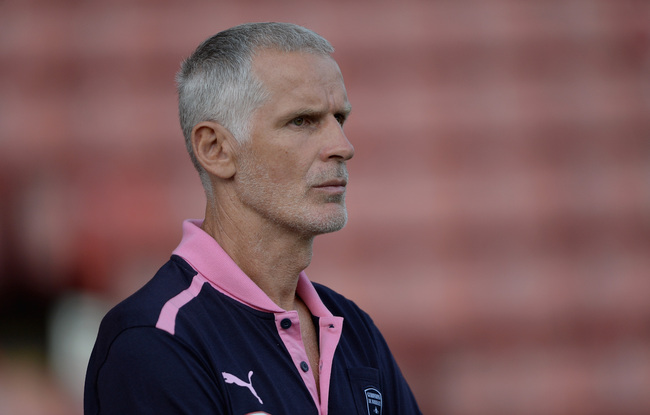 Gareth Copley/Getty Images
In 2008-09, Bordeaux were champions of Ligue 1 in France, beating Marseille to the title by three points.
Since then they haven't finished any higher than fifth, which was the case in 2010-11. So it was some surprise that they let then-manager Jean Tigana leave so easily, with the Frenchman resigning from his post at the back end of that campaign.
Francis Gillot was appointed in his place and handed a two-year deal, but it's been a downward slope for Bordeaux under him.
Last season they ended a disappointing seventh, eight points off even a Europa League spot, and their summer business was largely uninspiring. They lost key left-back Benoit Tremoulinas and striker Anthony Modeste, amongst others, and have only managed two signings in return: Veteran centre-back Jeremie Brechet arrived on a free transfer, while Lucas Orban replaces Tremoulinas.
Bordeaux have now started this season with just one win from four matches and lie 15th in the Ligue 1 table.
Gillot needs a turnaround of significant proportions this season to avoid being deemed a failure and arrest Bordeaux's poor slide in recent years.
4. Thomas Schneider, VfB Stuttgart, Bundesliga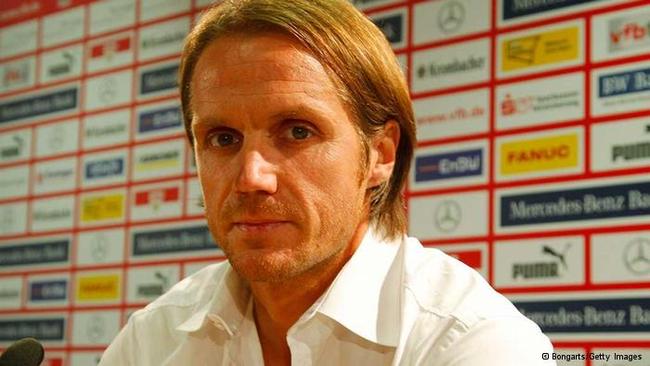 dw.de

In Germany, Stuttgart opted to end the reign of Bruno Labbadia this summer after two-and-a-half years in charge, replacing him with former youth-team coach Thomas Schneider.
Now in charge of the first team, this is the 40-year-old's first senior appointment as a manager, and he will have to quickly prove that he warrants backing in taking the step up.
Stuttgart disappointed last term by finishing 12th place in the Bundesliga, as close to the relegation playoffs as the Champions League playoffs in terms of points. Far better will be expected of the club this season.
Schneider didn't make the best start, losing three straight matches to sit joint-bottom without a point, but his side bounced back in style to record a 6-2 win over Hoffenheim last time out. It was a timely respite for the rookie manager, who will need to guide his team to some consistency to improve on last season.
3. Davide Ballardini, Genoa, Serie A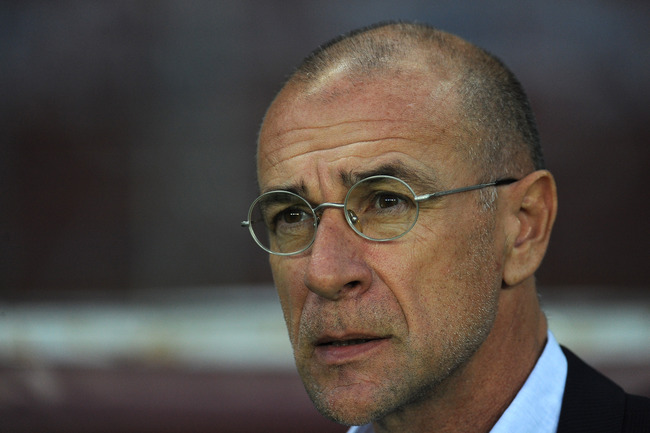 Valerio Pennicino/Getty Images
Davide Ballardini was appointed manager of Genoa in January of 2013, with the Italian Serie A club in the relegation zone and trailing safety by three points.
He managed to do the job he came in to do, saving the team from the drop as they finished in 17th place, one position and six points above the bottom three who went down. While it was always likely that the team would struggle once again in the new season, Genoa have started with back-to-back defeats and have shipped seven goals already, the highest in the league.
Ballardini may get some leeway on account of his saving the team last term, but he will have to start picking up points sooner rather than later.
2. Unai Emery, Sevilla, La Liga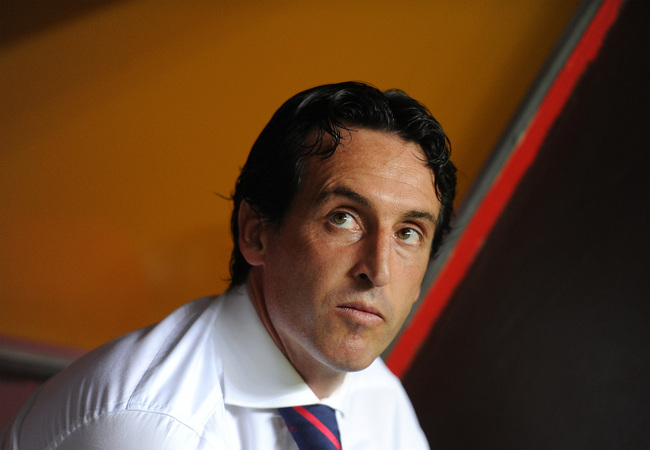 Denis Doyle/Getty Images
For years around the middle-to-late part of the last decade, Sevilla were a team who regularly challenged around the top three, four or five positions in La Liga. They never seriously threatened to become league champions, but they were certainly a more-than-solid side with plenty of talent in their ranks.
Back-to-back ninth-placed finishes, however, have firmly established them as little more than an under-performing mid-table team now. And despite many millions of euros coming in through the club doors this summer following the sales of Jesus Navas and Alvaro Negredo, manager Unai Emery has not spent big.
In fact, Sevilla spent around £30 million this summer—but recouped far more than double that in sales, including those of Geoffrey Kondogbia and Gary Medel. In total, sales brought in around £80 million to the Andalucian club.
Emery only came into the position in January and, to give him his due, he did improve the side marginally, from 12th place up to ninth by season's end.
But Sevilla have begun the new season without a win from their three games, including two at home, and the club board have become notoriously trigger-happy with their coaches—Emery is the sixth first-team boss since the turn of the decade.
1. Paolo Di Canio, Sunderland, Premier League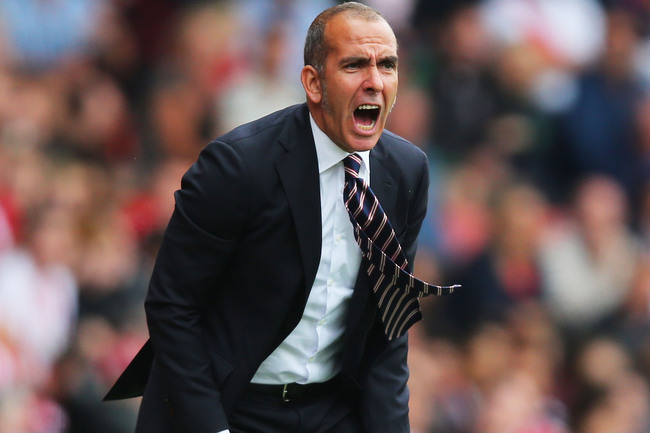 Clive Rose/Getty Images
Sunderland changed managers last winter in an attempt to stave off relegation, bringing in Paolo Di Canio in place of Martin O'Neill. The change worked well enough to survive, if little else, with the Black Cats ending 2012-13 season in 17th place.
This summer has seen a total overhaul of Sunderland's playing squad, with 14 new players added to Di Canio's group and nine players departing the first-team scene one way or another.
Having spent close to £25 million in signings and undeniably having put his own stamp on the squad, Di Canio will be expected to move the side much farther up the Premier League table. The start of the new season hasn't gone to plan though, as they lost their only home match and have taken one point from three games overall.
Sunderland's run of home games over the next couple of months features Arsenal, Liverpool, Manchester United, Newcastle United, Manchester City, Chelsea and Tottenham Hotspur—so they're either going to have to come up with some big performances or be strong away from home.
If not, another managerial change might be on the cards come winter.
Keep Reading