Borussia Dortmund vs. Bayern Munich: Live Score, Highlights, Recap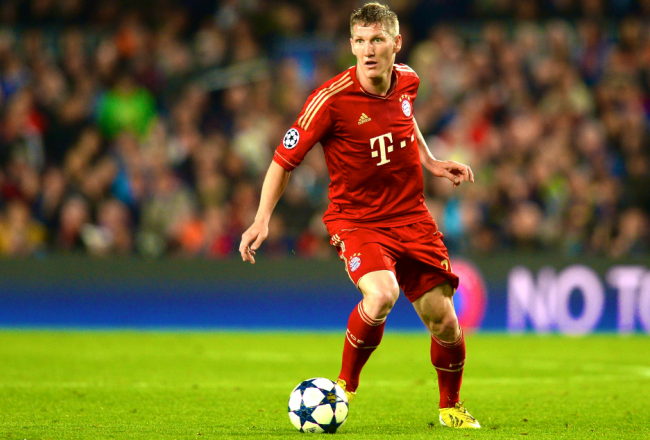 Bundesliga: Borussia Dortmund 1-1 Bayern Munich
Scoring
11' Grosskreutz; 23' Gomez
Lineups
Borussia Dortmund XI: Weidenfeller; Grosskreutz, Subotic, Santana, Schmelzer; Kehl, Sahin; Kuba, Gündogan, Schieber; Lewandowski
Bayern Munich XI: Neuer; Rafinha, van Buyten, Boateng, Contento; Tymoshchuk, L.Gustavo; Shaqiri, Pizarro, Alaba; Gomez
Recap
As far as the quality of the football was concerned, Saturday's Bundesliga encounter between Borussia Dortmund and Bayern Munich sometimes had the look of a training match, but there was nevertheless a nasty side to the contest and the Champions League final—to be contested between these sides later this month—has certainly become even tastier because of it.
Kevin Grosskreutz, deputizing for Lukasz Piszczek at left-back for Dortmund, put the hosts in front after just 11 minutes after volleying Julian Scheiber's accurate cross to the far post. But Bayern were level midway through the opening period thanks to Mario Gomez, who had the simplest of headers to convert after Rafinha's cross found him to Dortmund goalkeeper Roman Weidenfeller's right.
The real talking points, however, involved the increasing level of vitriol between these two sides, and Bayern's Anatoliy Tymoshchuk got it started with a vicious tackle on Robert Lewandowski in the 10th minute. Then, just before the quarter-hour, Dortmund midfielder Ilkay Gundogan was forced to come off following a collision with Diego Contento.
Bayern were mostly the aggressors over the course of the match, and in the 39th minute Luiz Gustavo found himself in the book after bringing down Marcel Schmelzer. Six minutes later Jerome Boateng picked up a yellow card for a harsh tackle on Scheiber.
Boateng was also at the centre of the game's biggest talking-point—a 58th minute penalty awarded after the ball was judged to have struck his arm inside the area. It was a harsh call, and perhaps justice was served when Lewandowski was stopped spectacularly by Manuel Neuer.
Four minutes later Rafinha was off—the Bayern right-back having elbowed Jakub Blaszczykowski in the face. Incensed, Dortmund manager Jurgen Klopp headed over to the Bayern dugout and exchanged some heated words with Matthias Sammer, and for a moment it looked as though both benches would be drawn into the confrontation.
But things settled somewhat thereafter, and Bayern managed to hold onto the 1-1 draw and preserve a Bundesliga unbeaten run that stretches all the way back to October.
That's all for me. If anything, today's match only heightened the level of dislike between these two sides ahead of the Champions League final.
FT: Borussia Dortmund 1-1 Bayern Munich.
90+1' Hojbjerg (17-years-old) replaces Alaba for Bayern.
Schieber is going to want to forget this performance as quickly as possible.

— Cristian Nyari (@Cnyari) May 4, 2013
Had a chance to make an impression and has been truly awful.
87' Schieber with an abysmal touch in close after Reus had done ever so well to release him.
85' Emre Can goes into the book. Meanwhile Muller and Santana go up for ball and come down screaming at one another.
84' Bender replaces Blaszczykowski for Dortmund.
Schieber should probably be sold and Leitner loaned out. Things to consider for Klopp over the summer.

— Daniel Nyari (@danielnyari) May 4, 2013
Neither have been particularly convincing.
82' Sven Bender warming up. Dortmund really haven't looked all that convincing with the man advantage. Yet to really make it count.
Here's the Mario Gomez equalizer.
78' Schieber shanks his effort wide. I've not been all that impressed with him whenever I've happened to watch him.
76' Boateng semi-headbutts Lewandowski! My goodness. Meanwhile, Muller has replaced Pizarro for Bayern.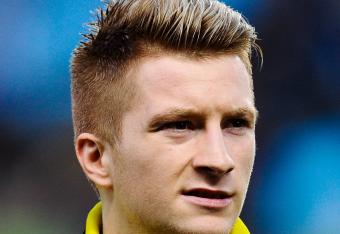 71' Reus replaces Kehl for Dortmund.
Certainly not now. Rafinha sent off for elbow into Blaszcyzkowski's face, then verbals with Klopp, who then clashes with Bayern bench. Tasty

— Paul Kelso (@pkelso) May 4, 2013
The game hasn't been spectacular, but it's certainly setting a mood for the Wembley final.
67' Can replaces Gomez for Bayern Munich, who are down to 10 men.
Now Matthias Sammer and Jurgen Klopp are going at it! Klopp heads over to the Bayern dugout to confront Sammer!
64' CHAOS! Rafinha elbowed Blaszczykowski in the face, but wasn't initially booked. Blaszczykowski was then shown the YELLOW CARD for his protests, but after conferring with his assistant the referee gave Rafinha his second booking and SENT HIM OFF!
62' YELLOW CARD to Rafinha, who has been living on the edge.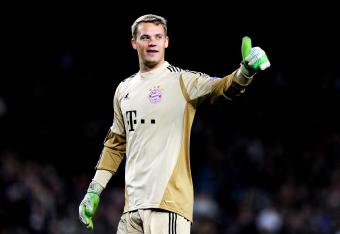 60' JUSTICE!!! Neuer saves Lewandowski's penalty!
That is very, very harsh. Sahin's shot hit Boateng in the shoulder. Definitely not even slightly intentional.
Heynckes dressed more casual than usual. Klopp's style must be rubbing off on him. #BVB #Bayern

— Alima(@AlimaHotakie) May 4, 2013
Yep. Training match.
53' Now Lewandowski gets in behind the Bayern defense on that right-hand side, but Schieber is unable to do much with the cross.
51' Blazczykowski chases a loose ball but it's swept away by van Buyten.
It's going to happen, isn't it? Bayern will win the CL, Chelsea the Europa League and we'll have Pep vs Mou first game of 2013-14. Clásico.

— Ben Hayward (@bghayward) May 3, 2013
Wouldn't that be something.
This article is
What is the duplicate article?
Why is this article offensive?
Where is this article plagiarized from?
Why is this article poorly edited?