11 Footballers the World Loves to Hate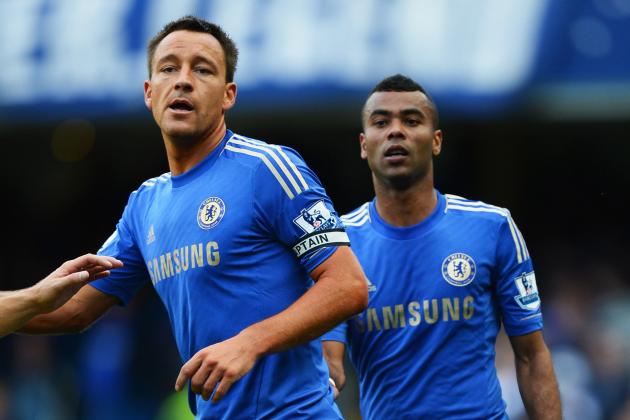 Mike Hewitt/Getty Images

They are the players who are judged on entirely different standards to everybody else. For them, a mistimed tackle is a reckless lunge, while a chat with the referee is automatically a show of dissent whatever the context.
The world is always against them, whatever the reason or justification for the outcry. It's a simple fact, and they thrive on their status. He is the player you love if he plays for your team and cannot stand if he doesn't.
Nearly every club has one, it's inevitable. Some clubs even manage to collect a few of this bold and brash species.
Let's take a look, then, at some examples of footballers that the world just loves to hate.
Begin Slideshow

»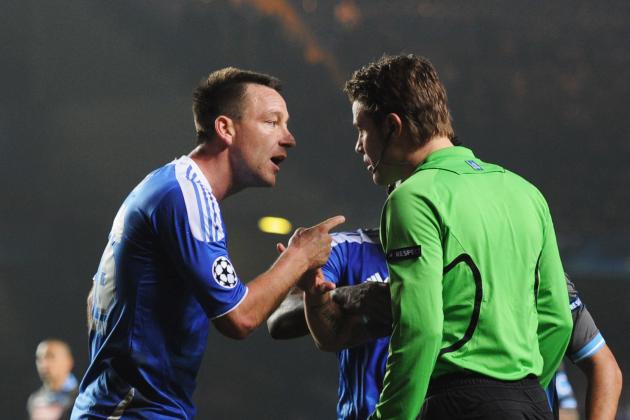 Michael Regan/Getty Images

"Captain, Leader, Legend" reads the famous banner at Stamford Bridge, but around the other grounds in which he has frequented over the years, there are several other commonly used adjectives for the Chelsea skipper.
As a footballer, most are agreed that he is a fantastic defender. However, with a list of misdemeanours that would cause most people to lose their jobs, it is easy to see why he may not be the most popular fellow.
His off-field indiscretions have become notorious, from the Wayne Bridge saga to attempting to sell his captain's hospitality box at Wembley. There are many more (via the Daily Mail)
However, it was the 2011 racial abuse incident involving Queens Park Rangers' defender Anton Ferdinand that really saw the Chelsea man's already dwindling reputation dragged through the mud (via the Daily Mail)
He is adored by the Chelsea faithful, but few others would give John Terry the time of day.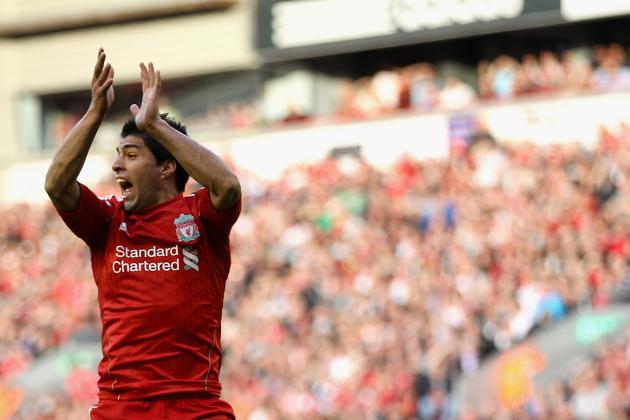 Clive Brunskill/Getty Images

As with Terry, Luis Suarez has also found his reputation somewhat entangled with the sticky issue of racism over the past two years. His innocence is still protested by many Liverpool supporters, but he was ultimately found to have been guilty (via the Guardian)
Like the Chelsea captain, though, that incident was far from alone in earning Suarez the ire of opposition supporters. As brilliant a player as he is, he tends to alienate anyone who is not on his side.
Off the field, Suarez could be the nicest bloke you will ever meet. That, I simply don't know for sure. However, he does have a desire to win that stretches, too often, beyond accepted boundaries.
The frequent accusations of diving and shows of dissent are an annoyance to opposition supporters. It winds them up, but it is all part of the Suarez package, for good or bad.
The Ghana handball incident at the 2010 World Cup and the player's lack of remorse is another stick with which he is frequently bashed but, once more, far from unforgivable.
The incident with Evra and a seven-match ban served while in Holland for biting an opponent are, however, both viewed as incidents that go well beyond expected conduct (via BBC). For some his conduct continues to mask his excellent displays.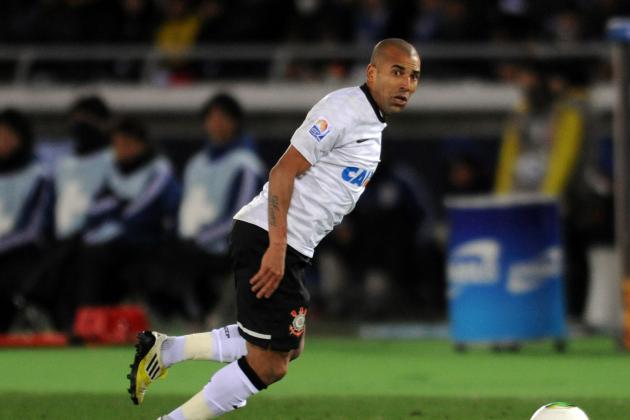 Kaz Photography/Getty Images

Wherever he has played in his career, Emerson Sheik has been almost revered by his side's supporters. He is the ultimate team player and appears to take on a massive sense of responsibility to whoever is currently paying his wages.
Conversely, the passion and gamesmanship he demonstrates on a regular basis make him a figure of hate for many opposition fans.
Emerson, who is currently facing allegations of money laundering (via the Guardian), was also the man who provoked Gary Cahill into getting sent off at the Club World Cup and who came into the tournament with a blazing online row with Santos captain Leo.
If he is on your side, you can accept all his antics—barring, of course, any illegal activity that is alleged. If he is against you, though, he will be one of the most annoying players you could encounter.
Ultimately, though, he is a very successful and street-smart footballer.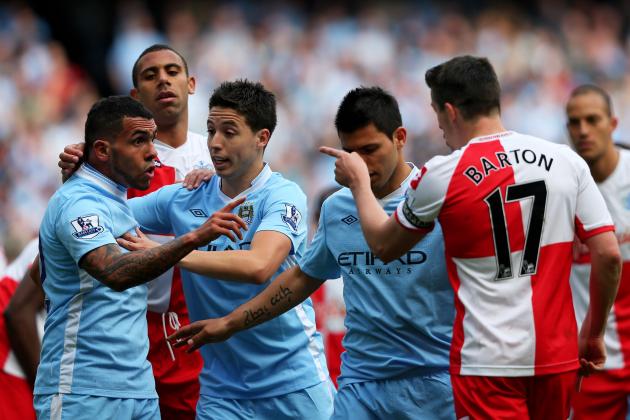 Alex Livesey/Getty Images

Joey Barton.
What is there left to say about the one-time thug turned part-time philosopher?
So bad is the feeling against Barton from many that there have been those who support his own team who are happy to see him leave.
At present, though, he is enjoying the backing of a vociferous home support in Marseille who appear to have taken well to their English rogue. His bad-boy image is somewhat of a fit.
Barton, though, arrived in France with a 12-match ban to his name as a result of his performance against Manchester City on the final day of last season. A punch, a kick and a headbutt all contributed to the length of the penalty (via BBC).
Then there are the incidents earlier in his career. The cigar stubbed in a youth-team player's eye, the fight with a teenage fan while on tour and, of course, the drunken brawl that saw him serve jail time.
The QPR-owned midfielder clearly wants to turn over a new leaf but has simply failed to control his temper too often. Now on Twitter, he is a source of constant amusement for many with his diverse views on the world and current events.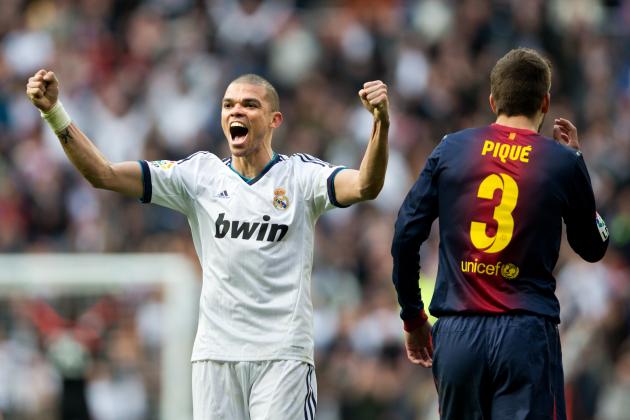 Jasper Juinen/Getty Images

Another fine footballer who too often crosses the line into thug territory is Pepe, the Brazilian-Portuguese centre-back who has been a key player for Jose Mourinho's Real Madrid.
As the intensity and ferocity of El Clasico fixtures with Barcelona reached a peak in 2011, Pepe became more and more of an integral part of the ubiquitous sideshows.
Either with unnecessary aggression, such as standing on Lionel Messi's hand, or by feigning injury, Pepe ensured he was always at the centre of attention.
The manic centre-back was banned for 10 games in 2009 after an astonishing attack on opponent Javi Casquero in 2009 (via the Guardian), while he has been a frequent offender in terms of abusing officials in his time in Spain.
He is far from everybody's favourite player but it is easy to see why Real Madrid signed Pepe in the first place. He's a monster, in more ways than one.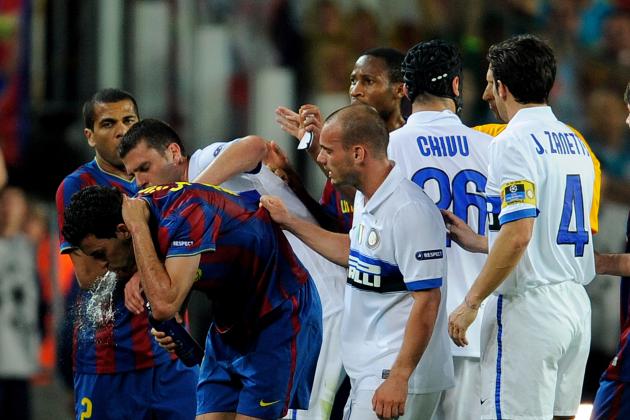 Michael Regan/Getty Images

Another player who is among the best in his position worldwide yet fails to make any attachment with opposition fans is Barcelona's Sergio Busquets. Whatever the Spain international now does is tempered by ill-feeling over his early career antics.
In truth Busquets has improved a lot, but he is still seen as representative of a Barcelona side who are widely reputed to influence referees with acts of simulation and harassment.
His most famous incident to date remains the over-reaction that led to the dismissal of Inter Milan midfielder Thiago Motta in the 2010 Champions League semifinal. The look at the referee between his fingers has become synonymous with the player's reputation as a cheat (via the Telegraph)
There have been other instances and, while Carles Puyol and Gerard Pique may take the lead on referee harassment, Busquets is seen as also being a major player in that side of Barcelona's game.
He may have moved on from some of the notable dives of a couple of years ago, but his overall reputation is yet to recover.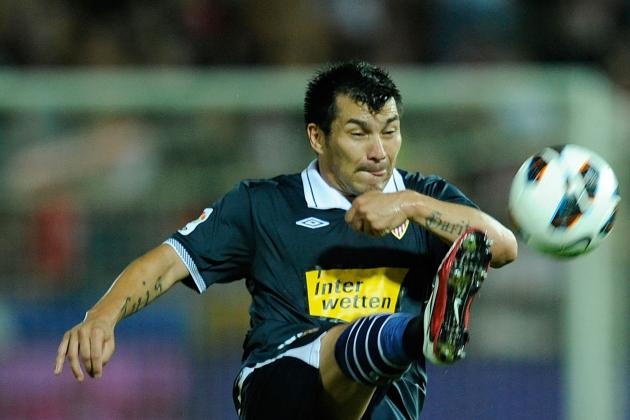 Denis Doyle/Getty Images

Gary Medel is another of those who falls under the "fiercely competitive" category but too often oversteps the mark into uncontrolled aggression.
The Chilean midfielder currently stands on a total of six red cards in his two-and-a-half years at Sevilla and most recently made headlines after kicking a plastic chair at a police officer.
When he keeps his cool, there is no team in the world that would not benefit from the play of an all-action midfielder like Medel. He has a habit, though, of incensing opposition supporters with his aggressive style.
In general play, the former Boca Juniors man does not shirk a challenge, but it is the occasions when he loses all control that write headlines. Like Barton before him, there are bouts of anger that define his public image.
Once more, the sad part is that Medel is actually a very good footballer when he is able to keep himself on the pitch for 90 minutes.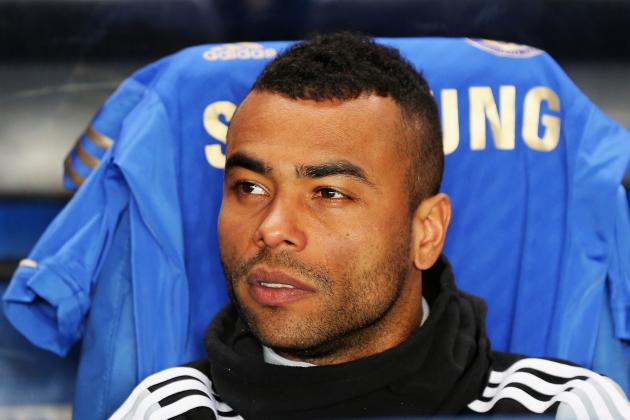 Ian Walton/Getty Images

And we are back with Chelsea once more, this time in the shape of Ashley Cole.
Cole, a tremendous left-back, recently won his 100th cap for the England national team but is doesn't have anywhere near the same affection from fans as the other recent members of the England 100 club: David Beckham and Steven Gerrard.
There is something about the Londoner that, since making his move from Arsenal to Chelsea in 2006, does not sit comfortably with the English public.
The Champions League winner is regarded as arrogant and dismissive, while his close association with teammate John Terry also does little to help his cause with the wide public.
He has never been a dirty player or particularly prone to dive. He may often help lead protests to referees, but with Cole it appears his lack of popularity is as much sourced off the pitch as on it.
The breakdown in his marriage to popular singer Cheryl Tweedy has without doubt influenced his image, with his various transgressions a regular topic for the British tabloids.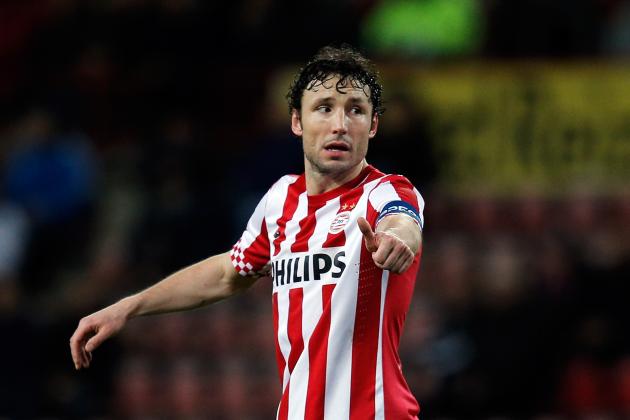 Dean Mouhtaropoulos/Getty Images

Has Mark van Bommel ever played a full 90 minutes without picking up a yellow card? It would be interesting to know if he has.
That, at least, is the wider perception of the talented central midfielder who has played for a host of top clubs. He is the ultimate annoyance and the ultimate team player—the man who is not afraid to tarnish his own reputation for the good of the team.
Yes, he may make a few careless challenges and, yes, he may also by cynical from time to time. But, as can be seen in a few of our examples, it is not the job of a combative midfielder to be liked by opposition supporters.
Van Bommel was one of the scapegoats for a poor Netherlands performance in the final of the 2010 World Cup, and along with midfield partner Nigel de Jong, he was castigated for his perceived over-aggression.
For all the criticism, though, Netherlands fans would have been far from bothered had Arjen Robben taken his golden chance to win the game for his country.
Van Bommel may not be popular, but he is very effective.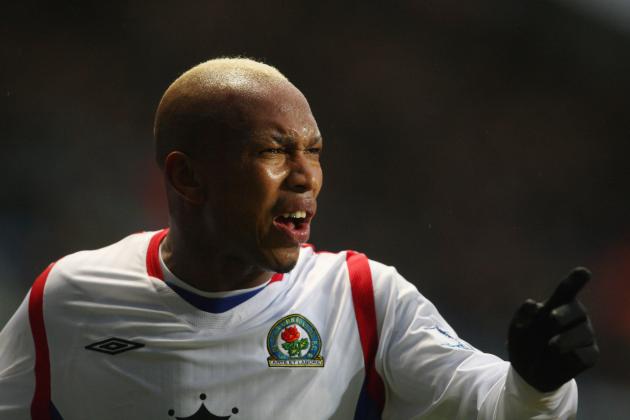 Stu Forster/Getty Images

El-Hadji Diouf has now been in English football for 11 years since joining Liverpool for £10 million in 2002. He has never, though, proved a popular figure.
Spitting at a Celtic fan in 2003 was one of the incidents that began his hounding in the popular media. That, though, has been followed by separate spitting accusations against both Portsmouth players and Middlesbrough supporters (via the Telegraph).
Also among Diouf's alleged misdemeanours highlighted in that article are punching the wife of a teammate, deliberately getting himself sent off and alleged racism to a ball boy.
It is quite easy to see where his unpopularity with supporters stems from.
Diouf was once labelled a "lower than a sewer rat" by then QPR manager Neil Warnock, after insulting striker Jamie Mackie while he was being treated for a broken leg.
Ironically, Warnock would later go on to sign Diouf while managing Leeds.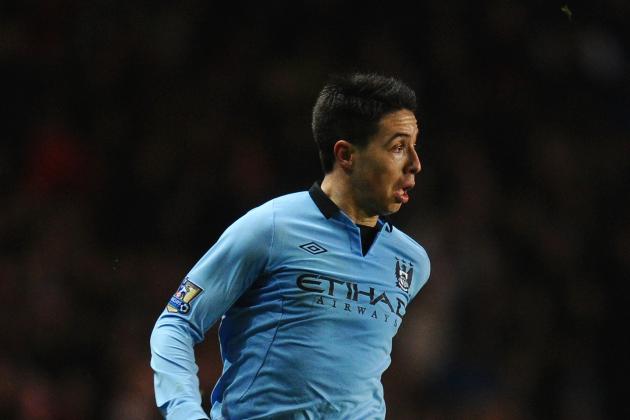 Mike Hewitt/Getty Images

Once more, it is quite difficult to place where the wider dislike of Samir Nasri stems from. His move from Arsenal to Manchester City in 2011 caused much ire among Gunners fans, but condemnation has since spread much wider.
In France, Nasri has been become synonymous with a perceived generation of arrogant players who have come through the system, and he has not played for his country since a foul-mouthed outburst at Euro 2012 (via ESPN).
That incident appears to have considerably damaged his reputation at home, while in England he is often regarded as petulant and sulky. His repeated jibes at Arsenal, however their fans have treated him, do not help the situation (via the Daily Mail).
His crimes may not add up to much, but he is another who fails to win over supporters. His general demeanour offers little for fans to relate to, and thus he is often targeted.
Too often, though, he simply doesn't help himself.