World Football: An Open Letter Regarding the Match-Fixing Scandal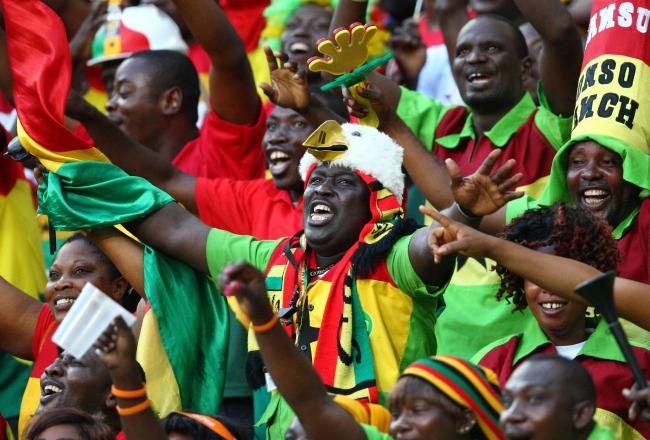 Gallo Images/Getty Images
Bleacher Report Football community ,supporters, fanatics, tifosi and all that will be affected by the monster match-fixing scandal—the reality is, we will all be affected, and that is why I write this letter.
Upon breaking the news that Europol had launched investigations into 380 suspected fixed football matches, social media, news outlets and blogs were awash with reaction. The backlash to the allegations has been enormous with the article breaking the news on B/R already approaching 200 comments.
Individually we are all entitled to our opinions regarding the matter. Understandably, much disappointment, anger and confusion has come to surface. However, an increasing trend in comments laying the blame on clubs not yet proven guilty or involved—in essence, mere speculation—is something that will not do the world football community any good.
The reality is, even if the particular club we support does not find itself directly involved in the controversy, we will feel an impact albeit indirect. Sure, football banter is great, and by all means dish it out, but I think when the banter is along the lines of "I hope x club is involved", things are getting a little out of hand.
Collectively as a football community, it is our responsibility to keep the reputation of the game in tact. Although the investigation and actions of the clubs that will be involved are out of our hands, the fallout, aftermath and road to recovery is something we can have a say in.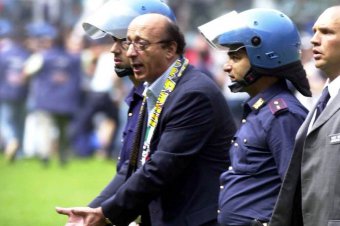 Grazia Neri/Getty Images
As a Juventus supporter, I know first hand the impact such incidents can have on a club and its supporters. Living in denial of such happenings is naive and for Bianconeri supporters, swallowing our pride was the best way to move on. Although Juve's and the Serie A's reputation is in tatters, the league was ultimately able to recover due to its loyal supporter base...the same needs to happen this time around and to a greater extent.
Ultimately, if a team in the league you support is found guilty of fixing matches, the entire league, including the club you support, will suffer. Furthermore, if one of those clubs is one of the biggest in that league, like Juve was, you can probably expect reduced attention, funding and league coverage.
Not to mention, derbies just don't feel the same and the overall footballing experience is diminished. Let's be honest, if the EPL was to lose one of the big four, supporters of the other big three (although they wont admit it) would feel the effects. Same with the La Liga, Bundesliga, Serie A or any league around the world...you don't want your rivals convicted, trust me.
Just to what extent this scandal affects world football is yet to be seen. But I can assure you, pointing the finger too early at clubs or individuals involved will only cause tension in the footballing community. We need to accept that match-fixing exists together and ultimately move on together. We are dealing with criminals, and for all intensive purposes we need to rid the game of their presence.
Match-fixing has not place in our game.
Let me leave you with a statement left on the Europol website:
"This is a sad day for European football and more evidence of the corrupting influence in society of organised crime. But this investigation also proves the value of international police cooperation in fighting back against the criminals involved.

Europol and its law enforcement partners are committed to pursuing serious criminals wherever they operate. Unfortunately this also now includes the world of football, where illegal profits are made on a scale and in a way that threatens the very fabric of the game. All those responsible for running football should heed the warnings found in this case."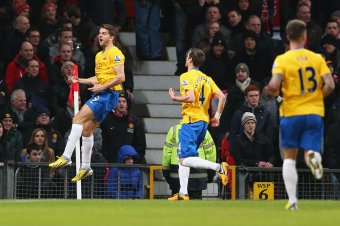 Alex Livesey/Getty Images
Once this is all done and dusted, football will only be better off. So whether you are a Barcelona supporter accusing Madrid of involvement, or an English Premier League fan hoping for the downfall of your rivals, just drop it, nothing good will come out of your uninformed allegations.
Finally, back your club all the way, as was the case with Juventus, the players knew nothing, it was the power hungry usurping board which pulled all the strings...to the detriment of everyone.
Take care.
Adrian.
This article is
What is the duplicate article?
Why is this article offensive?
Where is this article plagiarized from?
Why is this article poorly edited?