African Nations Cup: 6 Things We Learned from Ivory Coast vs. Nigeria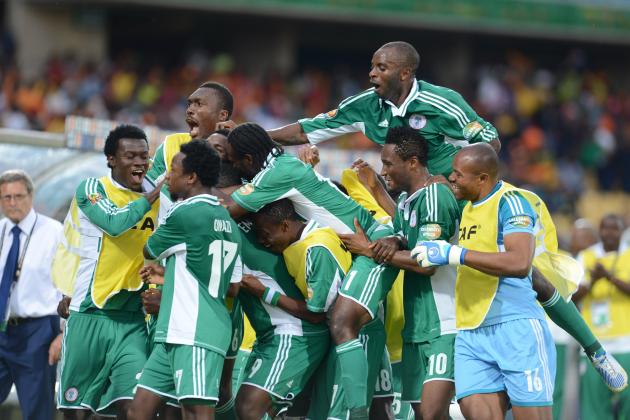 Gallo Images/Getty Images

A late deflected goal from Sunday Mba was enough to give Nigeria the victory over a much-fancied Ivory Coast side who failed, yet again, to live up to expectations.
Emenike's stunning free-kick had given the Super Eagles the lead shortly before the halftime interval. But just after the break, Newcastle's Cheik Tioté headed home to tie the game at 1-1.
It was looking like extra time before Mba, who'd offered little in the game up to that point, found just enough space between defenders to get a shot away and put his side into the semifinals.
Nigeria look to be a team on the up.
Ivory Coast and their star-studded squad failed once more.
Here are six things we learned from Sunday's game.
Begin Slideshow

»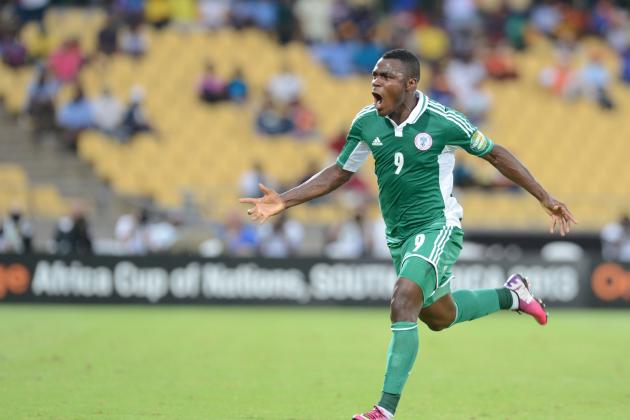 Gallo Images/Getty Images

In tournament football, it often works out that a team takes a little while to get things up and running—just think of Spain losing their opening match of the 2010 World Cup to Switzerland before going on to win the whole thing.
In a sense, it's been a bit like that with Nigeria.
They were far from convincing in their two opening matches, conceding a late goal in both games, and it wasn't until their final group game against Ethiopia that they started to look dangerous going forward.
Against Ivory Coast, they were far more assured, showing that they were up for the challenge right from the start and largely getting everything right, with the exception of some slack marking that led to Tioté's equaliser.
The suggestion now is that Nigeria have really hit their stride, and if they can keep it up, they'll be difficult to stop.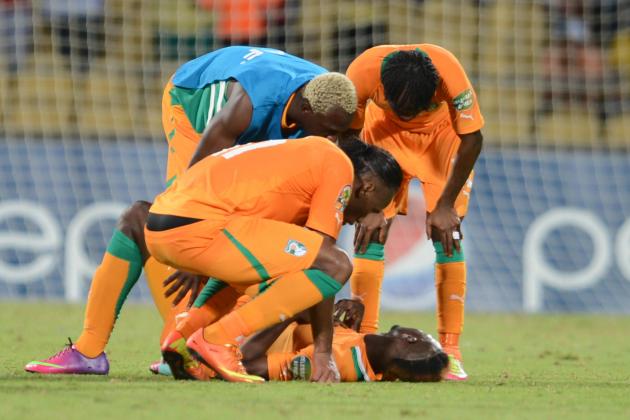 Gallo Images/Getty Images

With a squad that boasted more depth and talent than any other going into this year's African Nations Cup, bookmakers were pretty much unanimous in making the Ivory Coast their clear favourites to win it.
Yet while they were impressive enough in the group stages, their performance Sunday against Nigeria was lacking in big performances from their key players when they needed them to step up.
You have to feel as though this was another case of them underachieving.
Drogba, Kalou, Gervinho, Yaya Touré, to name just a few—all of these players have won major honours in European football, but their performances just weren't up to scratch as they were beaten by a side who might not have the same sort of talent, but who seemed hungrier.
This might have been dubbed the ''Golden Generation'' for the Ivory Coast, but it will go down as a period in which they didn't manage to get their hands on the African Nations Cup, and that is how they will ultimately be judged.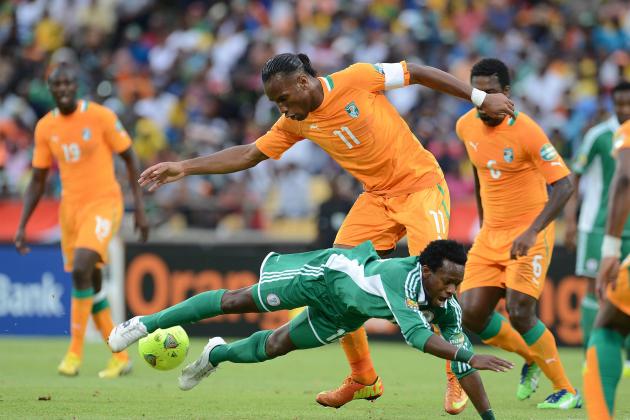 Gallo Images/Getty Images

Opinion was divided on this subject going into this year's African Nations Cup.
Some thought that Drogba's lack of game time over the past couple of months would have a detrimental effect, and that he wouldn't be match fit or have quite the same sharpness than if he'd been playing regularly.
Others felt the rest period would have done him some good, especially after a hectic 2012, and that given his age he would be fresher and perhaps in a better frame of mind after some time off.
As it's turned out, the former was closer to the mark.
While Drogba was still a key player for his side, he didn't look like the same player who won the Champions League and the FA Cup with Chelsea back in May and was instead rather sluggish and a bit off the pace.
He had too many stray passes, even if he did also struggle from a lack of service.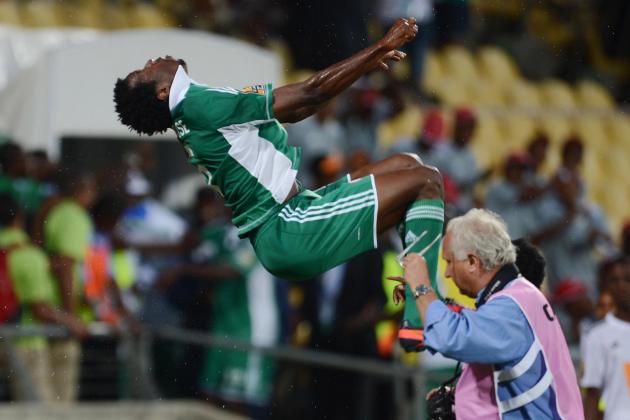 Gallo Images/Getty Images

There's little doubt about it. This is the best side Nigeria has produced in ages.
Yes, they're well-organised and tough to break down as they often have been in previous years. But they now have more about them going forward than they used to, and in Victor Moses, they have a genuine spark out wide.
There's more of a sense of structure to the way they play. This was evidenced Sunday by their willingness to take the game to Ivory Coast instead of sitting in and soaking up pressure.
They looked comfortable in possession. While their final ball is still often a problem, a total of six goals in their four matches played so far isn't a bad return, especially by the standards of the tournament.
Let's not forget that Nigeria failed to qualify for the 2008 and the 2012 African Nations Cup. They have quite a lot to make up for.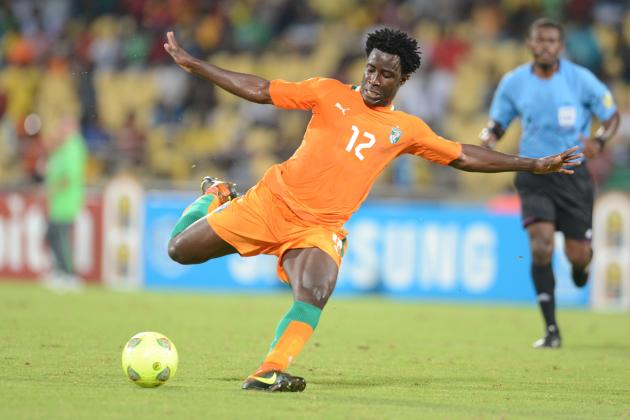 Gallo Images/Getty Images

Right from kick off, it was obvious there was something lacking in how Ivory Coast approached the game.
Their attacks were laboured and without any real imagination and too often they only had two or three players in advanced positions.
Instead of looking to dominate the game, Ivory Coast sat back, with the two fullbacks, Tiené and Eboué, for the most part staying deep in their own half.
They lacked urgency. It was almost as though they were just waiting on someone like Drogba, Kalou or Yaya Touré to pull off a piece of magic that would get them out of trouble.
As it was, this never came. Even after pulling level, they never looked like they would go on to win the game.
Occasionally their build-up play was reasonable, even if it was a little slow. But when it came to getting a telling ball into the area or providing decent service to the front men, they were found sorely lacking.
Overall, it was a seriously lacklustre showing.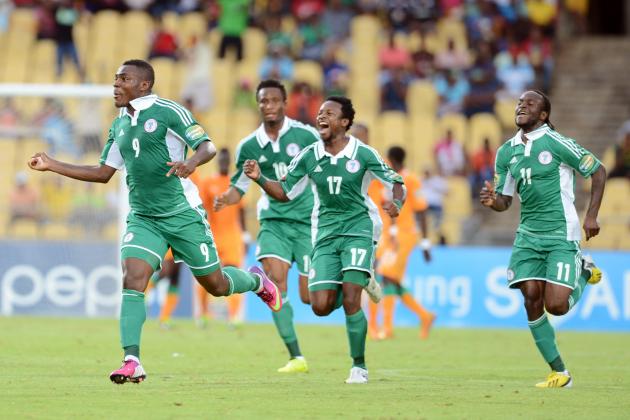 Gallo Images/Getty Images

Whether they like it or not, with Ivory Coast out of the picture, Nigeria are now the favourites to lift the trophy next weekend.
Unlike Ghana, who only had the modest if impressive Cape Verde team to dispose of, Nigeria were up against a real heavyweight of African football in the Ivory Coast.
The way in which they were dealt with says much about their tournament credentials. If both are to see off their last four opponents as expected—Ghana will face Burkina Faso while Nigeria take on Mali—Nigeria would probably have the edge in the final.
The problem is, Nigeria have often struggled with the favourites tag in the past. The weight of expectations from a country desperate to see their team succeed can sometimes prove too much of a burden.
Only time will tell whether this will be an issue yet again.