6 Great Players Whose International Careers Were a Disappointment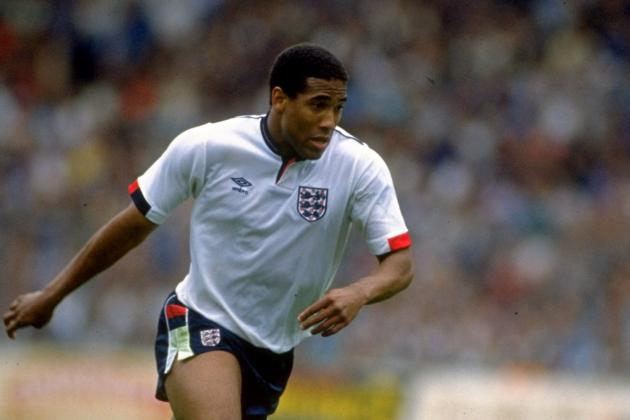 Getty Images/Getty Images

International soccer is a curious animal. It generates intense passion among the fan, but in all honesty, I would suspect that most club managers find it a pain.
Another oddity about international soccer is the fact that you can have some players who have world-beating careers at the club level, and then simply fail to replicate that form at the international level.
This should not be surprising. After all, players spend years with their club sides, and only a few weeks getting ready for international games.
Then they also have to deal with different coaches, different tactics, different team mates and sometimes being played out of position.
Here are just a few of the players who had stellar club careers, but middling international careers:
Begin Slideshow

»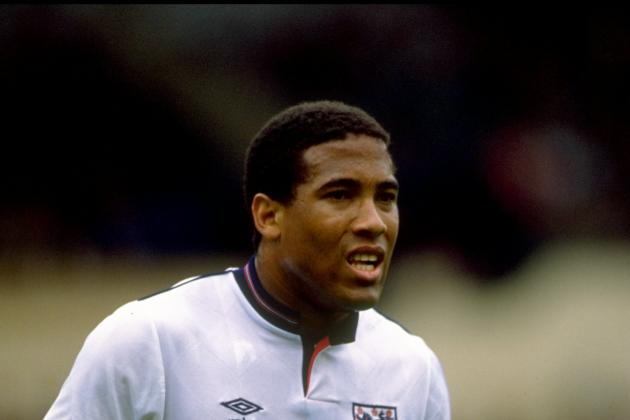 Ben Radford/Getty Images

John Barnes' career hit the stratosphere when he moved from Watford to Liverpool in 1987. Barnes had been known as a useful winger at Watford, but playing in a talented Liverpool side, he looked like a world-class player.
His star shone even brighter when he was moved from the wing to inside forward.
However, in spite of all the accolades Barnes gained playing for the Reds, he never seemed to be able to recreate that form in the England team. He was even moved from the wing to a straight forward position for the 1990 World Cup, but that didn't do the trick.
Why Barnes could never play as well for England as he could for Liverpool was one of the great mysteries of the 1990s.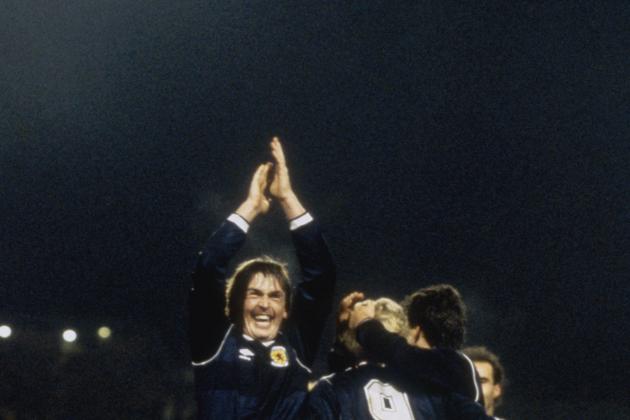 Simon Bruty/Getty Images

King Kenny was rightfully considered a world-class player whenever he pulled on the red shirt for Liverpool, where he was a goal maker and goal taker in a team that dominated at home and in Europe in the 1970s and 1980s.
But you could not say the same when he pulled on the blue shirt of Scotland. Dalglish did have some success at the international, notching 30 goals in a record 102 appearances.
However, the Scotland team of the '70s and '80s was full of talented players who underperformed. Dalglish played on three Scotland World Cup teams, but all failed to get beyond the group stages.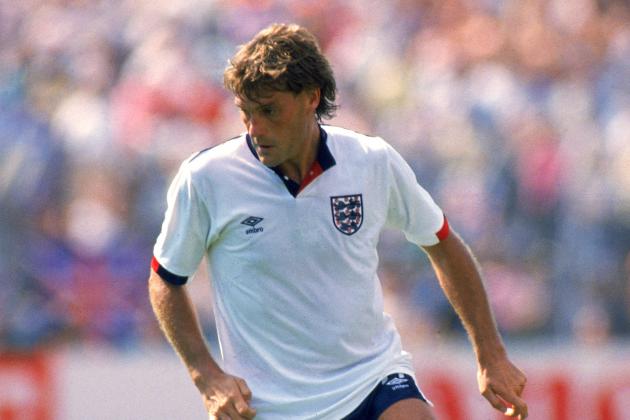 David Cannon/Getty Images

Glenn Hoddle was one of the most argued about players of the 1980s, but no one could dispute that on his day his was simply untouchable in midfield. Hoddle played with the panache of a Zidane before there was a Zidane.

Maybe Hoddle was never viewed as a world-class player because he left England so late in his career, when he joined Monaco.
Hoddle also never dominated on the international level, where successive England managers seemed confused about how to handle his sublime talents.
England manager Ron Greenwood only picked Hoddle after pressure from the soccer media. Bobby Robson decided to play him as a defensive midfielder behind Bryan Robson in the 1986 World Cup.
Hoddle later admitted that he was only able to spread his wings after Robson was injured and he was given the playmaker role in midfield. But he was infamous for failing to replicate his form for Spurs in the white shirt of England.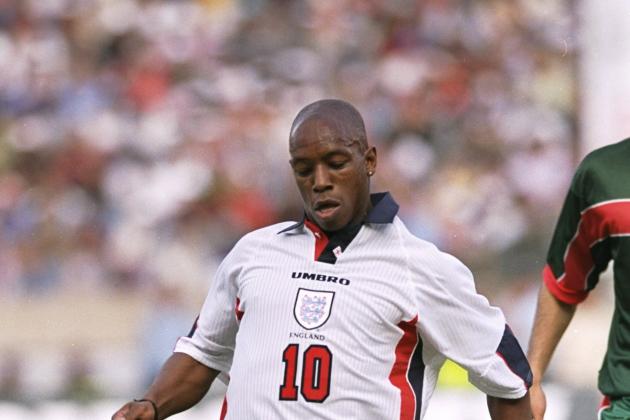 Shaun Botterill/Getty Images

Clinical in front of goal, Ian Wright was the premier English striker of the early 1990s. He had a glittering career at Arsenal where he won every domestic trophy and a Cup Winners Cup title.
But for some reason he was never given the England No. 9 shirt on a regular basis. He also shot to fame at a time when England had a particularly bad team.
The dreaded Graham Taylor era saw the Three Lions crash out of Euro 1992 and fail to qualify for the 1994 World Cup.
One could argue that Alan Shearer was the No. 1 striker at the time, but he misfired in front of goal before he finally started scoring regularly for England.
Wright later went on to lambast Taylor for ruining his international career. Wright helped England to the 1998 World Cup, but was left out of the squad because of injury.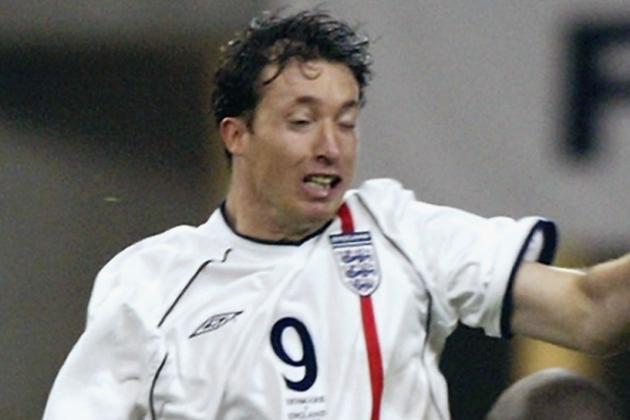 Getty Images/Getty Images

Robbie Fowler was widely called the most natural goalscorer in the English game. He shot to fame in the fun-loving "Spice Boys" Liverpool team of the mid '90s.
He also played on Liverpool's famous treble team that won an FA Cup, League Cup and UEFA Cup.
However Fowler never really found his feet in the England team. He was faced with two major problems at the international level: Alan Shearer and Michael Owen.
Shearer simply wouldn't let go of the No. 9 shirt once he got it, and once wonder kid Owen burst onto the scene, there was no stopping him... which left little room for Fowler at the international level.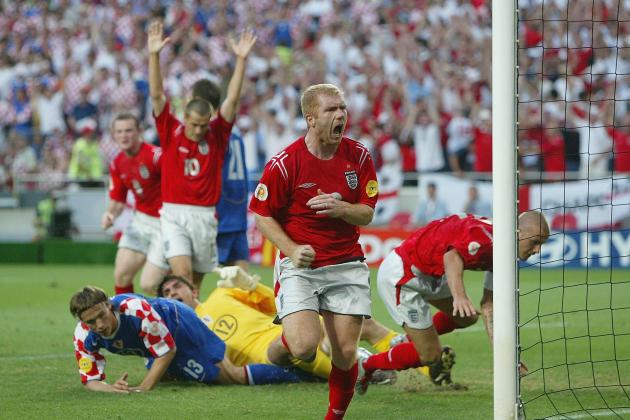 Alex Livesey/Getty Images

The Ginger Prince has been hailed both at home and abroad as a maestro who also scored valuable goals from midfield.
He came through the Manchester United ranks alongside Ryan Giggs, Nicky Butt, the Neville brothers and David Beckham and played in a United team that won practically every trophy laid in front of them.
But his England career was not as successful. Scholes started off well in the England shirt and even racked up a hat-trick from midfield, but he was often played out of position on the left.
He also was nudged out of the way as Steven Gerrard and Frank Lampard battled for supremacy in the center of midfield.
Scholes eventually curtailed his England career, choosing to spend more time with his family. His talent was much missed in the England team, with a number of managers trying and failing to get him to reconsider his retirement.