English Premier League Stock Watch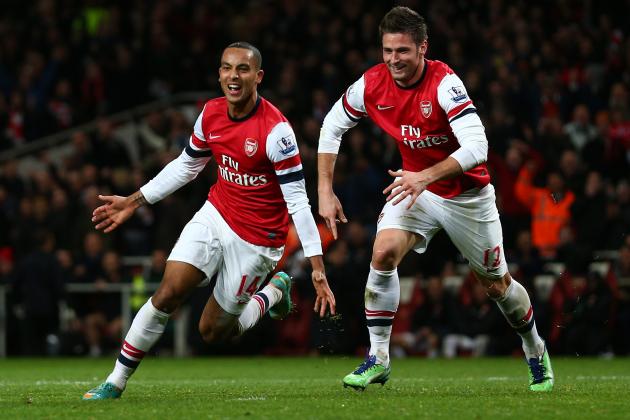 Clive Mason/Getty Images

Goals served as the theme of an exciting winter weekend of English Premier League football.
Arsenal and Theo Walcott exploded against Newcastle, Manchester City won a thriller at Norwich, and Manchester United kept on scoring at will.
Was that enough to warrant a spot in this week's B/R English Premier League Stock Watch? Keep reading to find out.
Begin Slideshow

»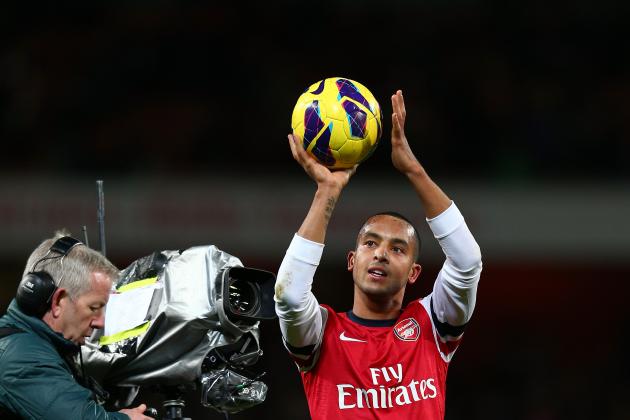 Clive Mason/Getty Images

Arsenal's astounding 7-3 victory over Newcastle United produced plenty of winners and losers. Besides Arsenal as a whole (more on that momentarily), the most obvious winner was Theo Walcott.
Deployed—finally—in his preferred central attacking role, Walcott responded with a satisfying hat-trick.
The first drew comparisons to Thierry Henry from manager Arsenal Wenger (via The Independent), and rightly so. Watching Walcott's composure and pinpoint aim with his right-footed shot, one couldn't help but recall Henry's gallivanting heroics for the Gunners in years gone by.
With that, Walcott now finds himself in the position of power regarding his contract dispute with Arsenal. The deal is still not done, and Walcott could still leave Arsenal at the end of the season.
On Saturday's evidence, Wenger cannot allow that to happen.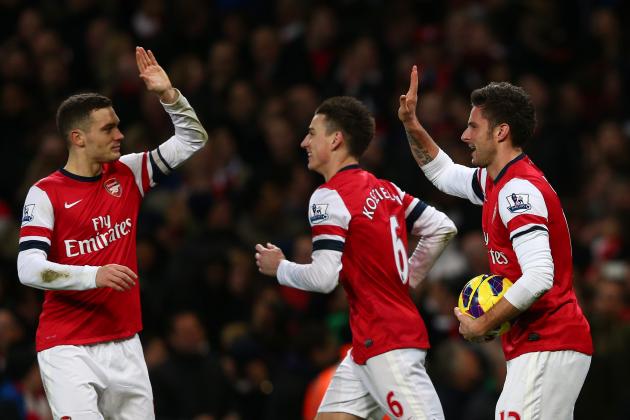 Clive Mason/Getty Images

After four wins from four league matches, Arsenal are finally starting to show the one trait that has so far eluded them in this most schizophrenic of seasons: consistency.
Victory at home to Newcastle kept Arsenal three points behind third-placed Spurs with a match in hand. Keep it up, and the talk of crisis earlier this season will fade swiftly. In fact, with some consistency, Arsenal might actually pose a threat to the leaders.
And yet, it's hard to imagine that really being so in the second half of the season. Arsenal's defense showed—once again—that basic, fundamental defending is at times too much to ask. And while four straight victories are nice, the Gunners remain an alarming 16 points behind leaders Manchester United.
Winning 7-3 makes for bold headlines, but it's not a scoreline worth seeking out regularly.
Still, the quartet of victories could serve as a solid foundation heading into the New Year. The key for Wenger's men, as ever, will be performing well consistently.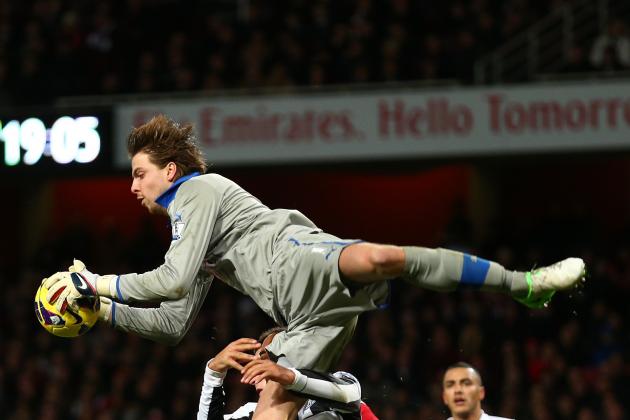 Clive Mason/Getty Images

Sir Alex Ferguson couldn't resist calling Newcastle United a "wee club" this week (via The Guardian). Whether or not he should have said that is another point (we'll get to that in a moment), but he might just be right.
Despite Demba Ba's double, the final score gave Newcastle little to like. And despite the fact that Newcastle pushed both Manchester United and Arsenal close to their breaking points, the Magpies left both contests without a single point.
As Marc Duffy writes at ESPN FC, Newcastle have lost eight of 10 league matches and have failed to win any away match in any competition for more than 240 days. This is the club's worst start to a Premier League season, and it features the league's worst defensive record away from home.
Those stats are bound to bother Alan Pardew and heap further misery on the team's fans. Here are a few more worrying tidbits: With 20 points, Newcastle sit just three points above the relegation zone.
And now, Ba is being linked strongly with Chelsea (via ESPN.co.uk).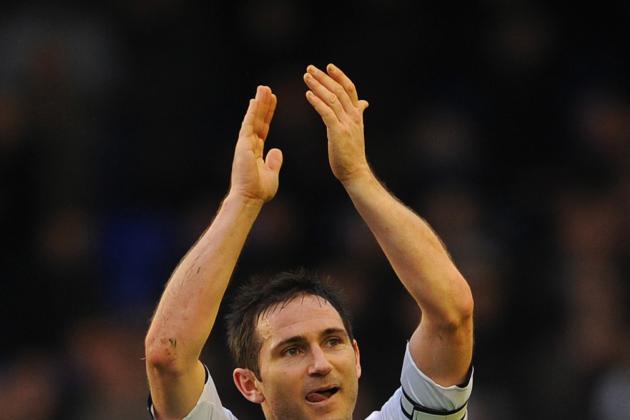 Michael Regan/Getty Images

Frank Lampard returned to Chelsea's starting lineup in a league match for the first time since Sept. 15. Here's betting his next start won't be three-plus months in the making.
Lampard scored twice and, in the process, propelled Chelsea to a 2-1, come-from-behind victory over Everton on Sunday. The victory put Chelsea in third place—only four points behind Manchester City—and reinforced the argument that the 34-year-old Lampard can still influence proceedings at the top level.
Whisper it softly, but Chelsea are heading into the New Year with momentum under Rafa Benitez.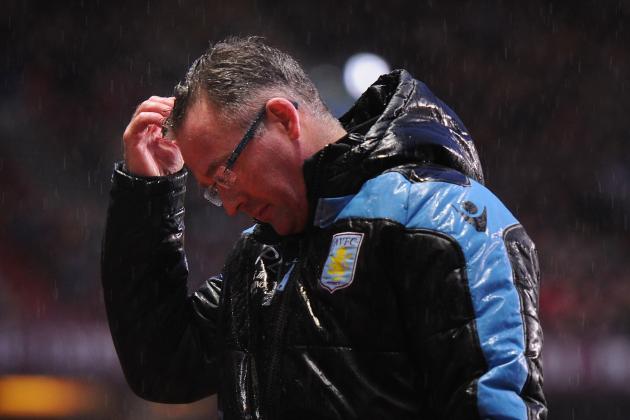 Michael Regan/Getty Images

Losing at Chelsea was understandable, though the margin of defeat obviously was not.
Losing at home to Tottenham wasn't unexpected, though perhaps the margin was—especially coming as it did so soon after the Chelsea disaster.
But losing at home to Wigan? By three goals? Unacceptable.
That Aston Villa are struggling is no wonder. The wonder lies in the unlikely fact that Paul Lambert's men somehow sit one point clear of the relegation zone.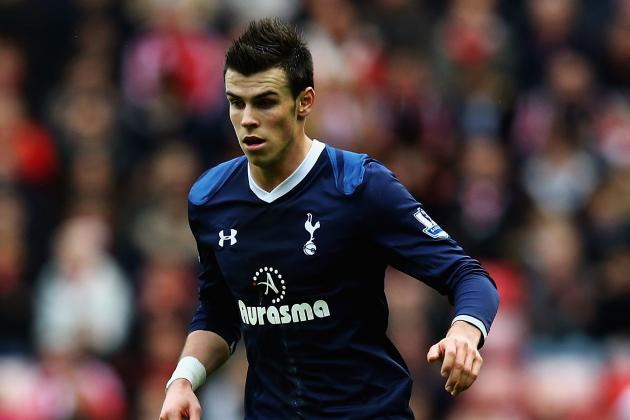 Matthew Lewis/Getty Images

Gareth Bale scored three goals in 23 minutes on Boxing Day as Spurs routed Aston Villa 4-0 at Villa Park. By the weekend, the Welsh winger was again being linked with a mega move to Real Madrid (via Daily Mail).
Considering current form and Bale's vast potential, it's no surprise that Real might be interested in the 23-year-old. In fact, it's not even all that surprising that Spurs are reportedly asking £60 million for him.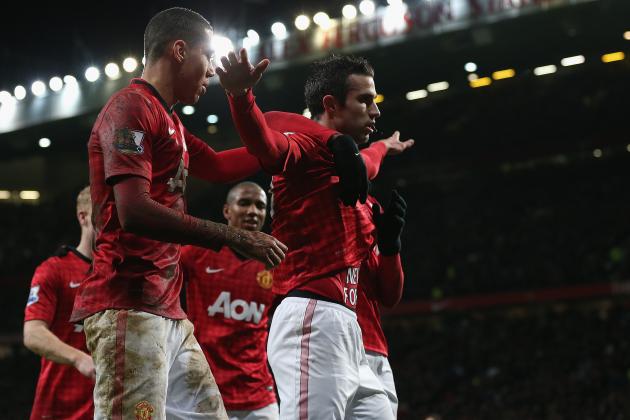 Clive Brunskill/Getty Images

Saturday's eight Premier League matches produced 35 goals. According to Opta, that total ranks sixth-best in Premier League history.
But while Saturday's scoring binge was a statistical aberration, the trend is impossible to ignore. Premier League teams are scoring in bunches this season—and, in general, defending poorly.
Through Sunday, only three Premier League clubs—Manchester City, Chelsea and Stoke City—were conceding fewer than a goal per game. Through 20 matches, leaders Manchester United have scored 50 goals and allowed 28 for an astounding average of nearly four total goals per game.
Farther down the table, Fulham (36 goals conceded in 20 matches), Aston Villa (39 in 20), Southampton (37 in 19) and Reading (37 in 20) are all hovering near two goals conceded per contest.
It's unclear when exactly offenses gained the upper hand in the Premier League, but it's clear that no team this season will come anywhere close to matching Chelsea's 2004-05 championship defense, which allowed a miserly 15 goals.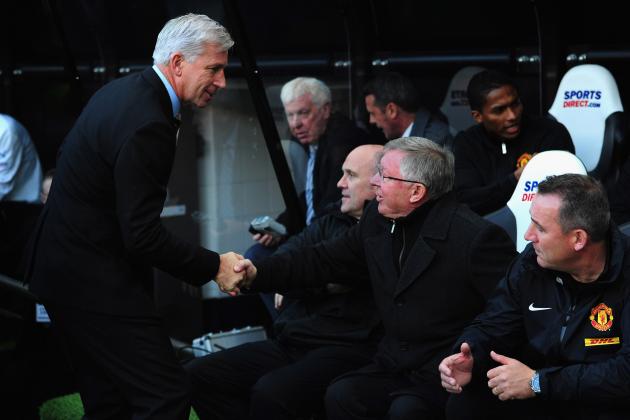 Stu Forster/Getty Images

Holiday cheer was hardly on display among England's managers this year.
Referee Mike Dean infuriated Manchester United manager Sir Alex Ferguson with his decision to award Newcastle United's second goal on Boxing Day. An own goal, it had previously been ruled out by the linesman's offside flag.
Ferguson showed his displeasure visibly along the touchline, on the pitch itself at halftime and yet more after the match. Such was Fergie's irritation that an onlooker might have been surprised to hear United won the game 4-3.
In the wake of Ferguson's hissy fit, Newcastle manager Alan Pardew suggested Ferguson should have been sent from the pitch. Ferguson responded by calling Pardew's Newcastle "a wee club in the north-east" (via The Guardian).
Never one to let Ferguson or Manchester United off easily, Arsenal manager Arsene Wenger waded in as well. The Frenchman agreed that Ferguson should have been punished (via The Independent), possibly in part because Wenger himself was once sent to the stands by Dean.
In an unrelated incident, Manchester City manager Roberto Mancini responded to Samir Nasri's controversial red card from Saturday by claiming referees have the easiest job in football (via ESPN FC).
All four managers face intense pressure and make an almost impossible job look easy at times. In this case, though, all four ought to be rapped on the knuckles. Acting like children deserves a child's punishment.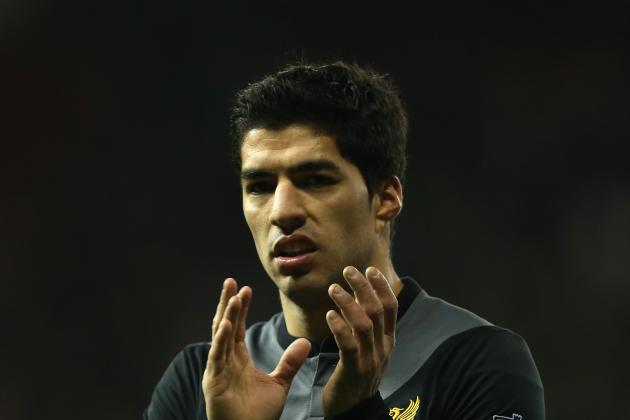 Bryn Lennon/Getty Images

Luis Suarez keeps scoring, and with each goal he underlines his importance to Liverpool.
Two more goals this weekend took his total to 13 in the Premier League, one behind Manchester United's Robin van Persie.
Right now, Suarez is Liverpool's attack. For a manager lacking in attacking options, Brendan Rodgers could do a lot worse.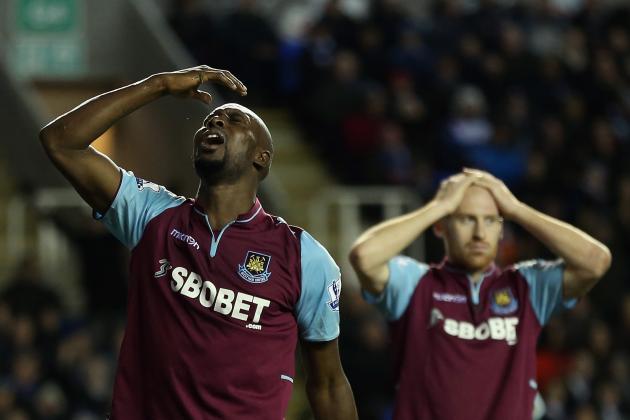 Bryn Lennon/Getty Images

After winning on opening day, West Ham were fifth in the table. After beating Newcastle on Nov. 11, the Hammers were sixth.
After five defeats in seven matches—including three losses in four tries—Sam Allardyce's men are tumbling down the table.
Now 12th with 23 points, West Ham are only six points above the drop zone, albeit with a game in hand. Thanks to Saturday's dour loss at pitiful Reading, a once-promising season is threatening to become a disappointment.