EPL Week 10 Predictions: Players Sure to Land in All-EPL Team for Week's Clashes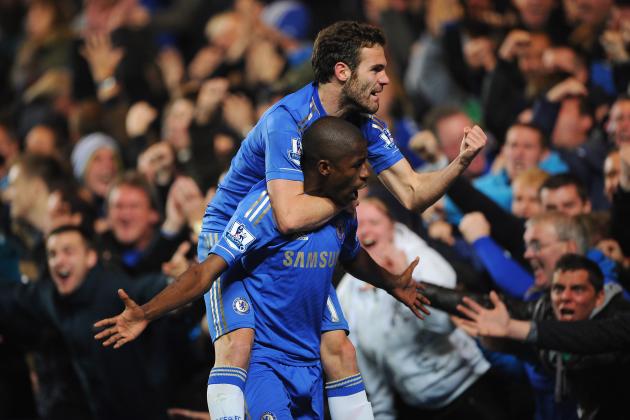 Michael Regan/Getty Images

The race atop the table has tightened after Manchester United's controversial win over Chelsea last weekend, and more of the English Premier League's biggest stars must continue to turn in impressive performances in order to keep pace.
The Blues and both Manchester clubs are now separated by just a single point, while Tottenham jumped Everton to move into the top-four.
In the relegation race, Reading and Queens Park Rangers have yet to record a victory, and Southampton's dreadful defense has ensured that the Saints have stayed in the bottom three.
The clubs at the top will be looking for a key player to step up and keep them in control, while the ones at the bottom will be looking for someone to provide inspiration. The other sides simply need a player to help them stand out, and here are the players who will deliver this week.
Begin Slideshow

»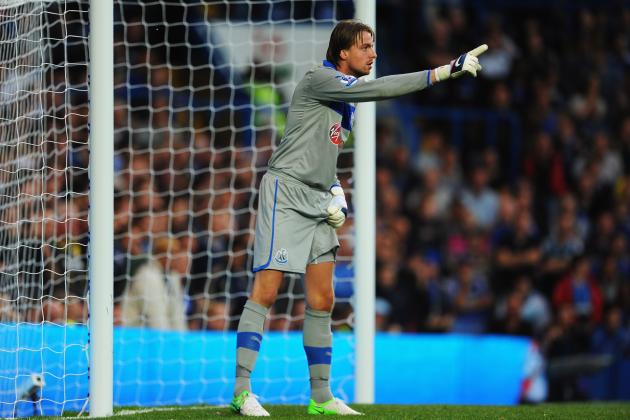 Michael Regan/Getty Images

Newcastle had to play without Tim Krul for several matches due to an elbow injury, but the Dutchman is back on the pitch and showing why he is one of the finest shot-stoppers in the Premiership.
Krul came through with a few impressive saves against an in-form West Bromwich Albion side last week, and he will be needed again in the Magpies' upcoming fixture against Liverpool.
The Reds forward players have grown steadily more confident throughout the season despite early struggles. They will get their opportunities on Newcastle's goal, but Krul will be there to turn away their chances.
Newcastle's defense will hand Liverpool its latest disappointment this season, and Krul will lead the effort.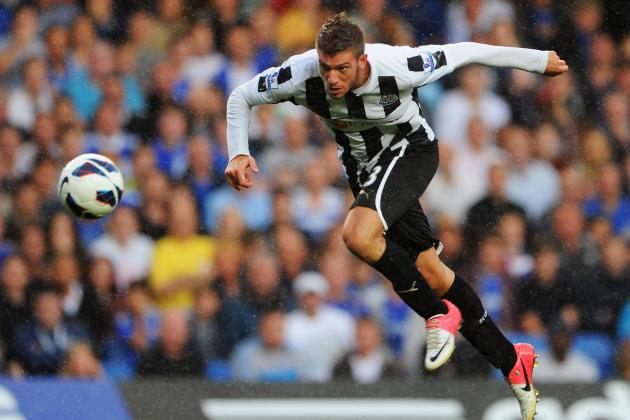 Michael Regan/Getty Images

Davide Santon is a supremely talented player and is in the midst of an impressive stretch of games.
The Newcastle left-back has become a fixture in the team's starting 11, and he is able to contribute on both ends of the pitch. The left side of the field has treated him well, and his overlapping runs have provided the Magpies' attack with an added dimension.
Liverpool will be frustrated by Santone, Krul and the rest of the Newcastle back-line this week, and when the Magpies do throw players forward, they will be pleased with the results.
Santon's improve performance has yet to lead to his name on the score sheet, but that will change this weekend.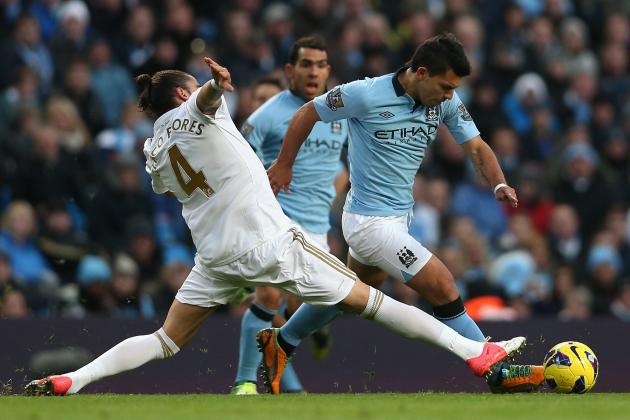 Clive Brunskill/Getty Images

Swansea put up an admirable fight against Manchester City last weekend, and if not for Carlos Tevez's spectacular strike from distance, the team would have come away with a point.
The back-line was impressive throughout the match, forcing the defending champions to get their lone goal on a remarkable effort from way outside the penalty area. While the defense has looked shaky at times this season for the Swans, Chico has consistently put on first-rate performances.
The road forward for Swansea will not get any easier, as they now have to take on league-leading Chelsea, but the result in this match will be similar.
Chico will lead another fine defensive effort, but the Swans will not be rewarded with a point, as the Blues will have a single moment of magic that will lead to a narrow victory.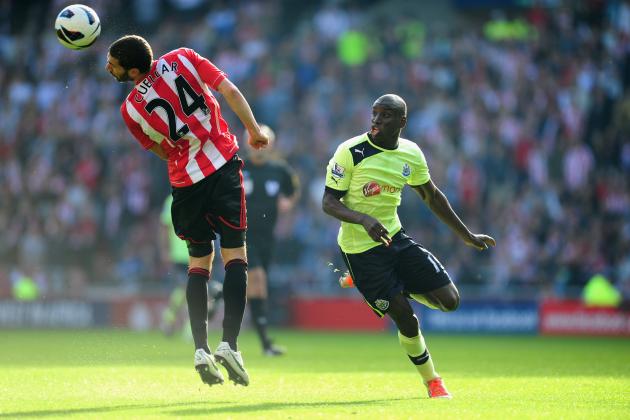 Stu Forster/Getty Images

Sunderland's defense has been surprisingly stout, and the Black Cats have conceded just eight goals, fewer than any other team except Arsenal.
Carlos Cuellar has been a fixture at the heat of the team's back-line and has performed admirably this season. Now, both he and manager Martin O'Neill will be supremely motivated to get three points against Aston Villa, both men's former club.
Villa has struggled to score goals this season, and an inspired match from Cuellar will continue this trend.
The Spanish international will be active and agressive throughout the 90 minutes, and Sunderland will keep a clean sheet due to his effort.
Clive Rose/Getty Images

American field players in the Premiership used to be a novelty, but Clint Dempsey and Geoff Cameron are changing that perception.
Stoke City has one of the better defenses in the EPL, and their nine goals allowed is tied with Chelsea and Manchester City for the third-fewest total in the league.
Cameron, whose 6'3" frame makes him one of the more imposing right backs in England, has been instrumental in this effort. His size and strength allow him to excel in Tony Pulis' direct style, and he has even showed enough touch to move into the midfield on occasion.
He will likely stay at right-back in the team's upcoming match against Norwich this weekend, and he will play a key role in containing the Canaries' pesky attack.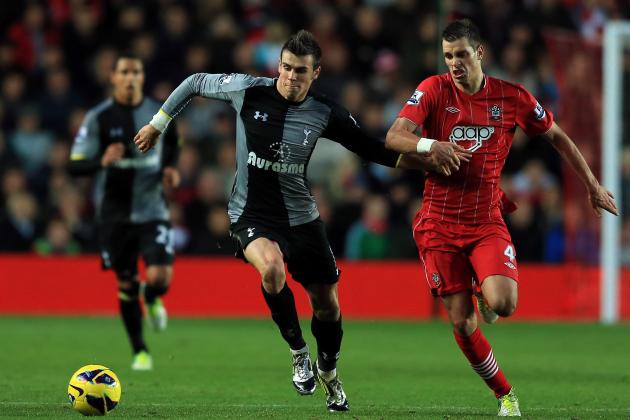 Richard Heathcote/Getty Images

Tottenham have now cracked the top four and will keep rolling against a weak Wigan side.
The Latics have conceded the fifth-most goals in the Premiership and now are tasked with containing one the league's top attacking talents. Gareth Bale has three goals in eight EPL appearances thus far, and he will add to that total this weekend.
Bale's pace and direct style of attacking will cause massive problems for Wigan's back-line. He will own the left flank throughout the match.
The superstar winger will serve up a staunch reminder as to why he is one the best players in England.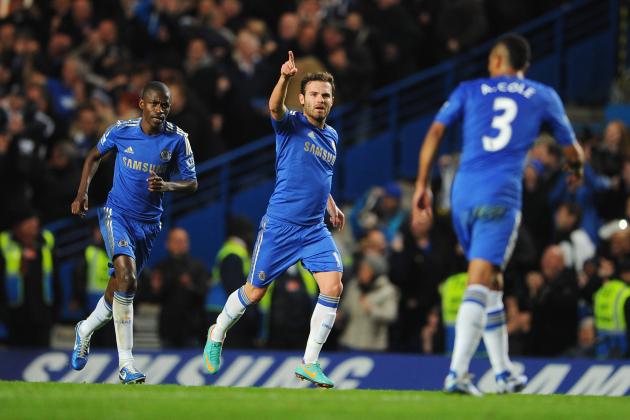 Michael Regan/Getty Images

No player in the Premiership is playing as well as Juan Mata right now. In his last seven appearances, he has accounted for 11 goals by scoring six times and recording five assists.
That is a remarkable level of production. As mentioned earlier, Swansea's in-form defense will cause Chelsea problems this weekend, and a moment of magic will be needed to break the deadlock.
As Mata proved against Manchester United last weekend with a tremendously taken free kick at the end of the first half, he is always a threat to come through with a flash of brilliance when the Blues need it most.
Whether it comes in the form of a nimble touch onto one of his teammates or a lethal strike on goal, the Spanish international will be responsible for lifting Chelsea to a narrow victory.
Michael Regan/Getty Images

Zoltan Gera will be the next player to benefit from a laughably inept Southampton defense.
The veteran midfielder has two goals and an assist on the season and has shown his impressive touch and intelligence when he has been on the pitch for West Bromwich Albion. While the Hungarian has certainly been in admirable form, the Saints defense is capable of making Zoltan Gera look like Zinedine Zidane.
Southampton is the only team in the Premiership that is currently allowing more than two goals per match on average. After conceding 26 times in nine fixtures, the Saints are very nearly giving up three goals each game.
This is an atrocious record and the primary reason the team are currently pegged for relegation. Gera will continue to baffle the Southampton back-line, and he will have his most productive match of the season.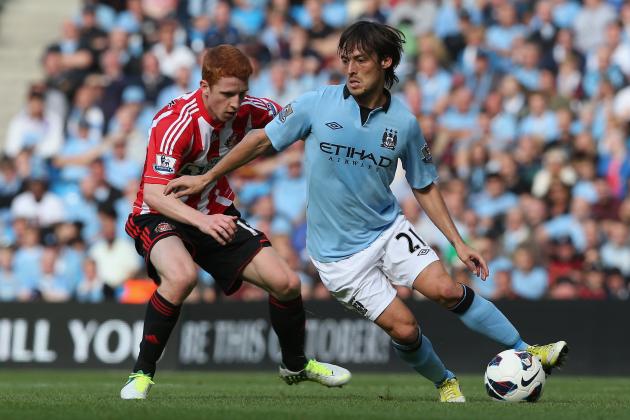 Clive Brunskill/Getty Images

David Silva has not been able to equal the form he was in for Manchester City last season, and this has been part of the reason the champions have not been as dominant as they were during their title-winning campaign.
City will now take on West Ham United team that has been able to climb all the way up to eight in the table. But the talent gap in the Premier League will be painfully evident, as Roberto Mancini's men will toy with Sam Allardyce's side.
Silva will play to his true talent level in this match and add to his dismal statistics of just one assist and no goals on the season.
The crafty midfielder will put constant pressure on the Hammers back-line, and he will earn praise following his performance.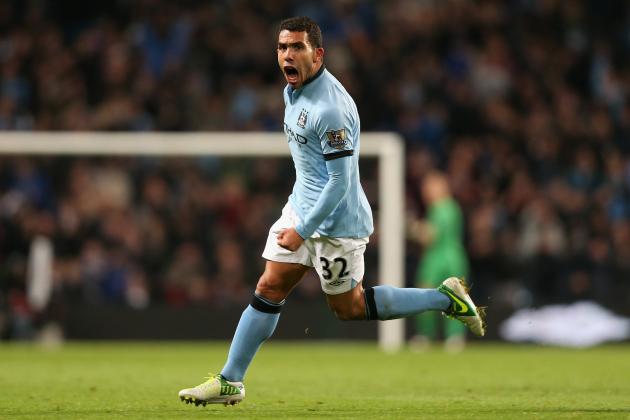 Clive Brunskill/Getty Images

Carlos Tevez will be bursting with confidence after his wonderful strike last weekend against Swansea City, and a resurgent David Silva will dramatically benefit the Arengtine star.
Manchester City will get rid of the frustration it has experienced at times while attacking, and the Citizens' offensive arsenal will be witnessed in all its glory against a helpless West Ham back-line.
Tevez has been the team's best striker this season with four goals and three assists in Premier League matches. With other players like Silva in improved form, the Hammers have no chance to keep the stocky striker out of the net.
There will be fireworks in this match, and many of them will come from Tevez's right foot.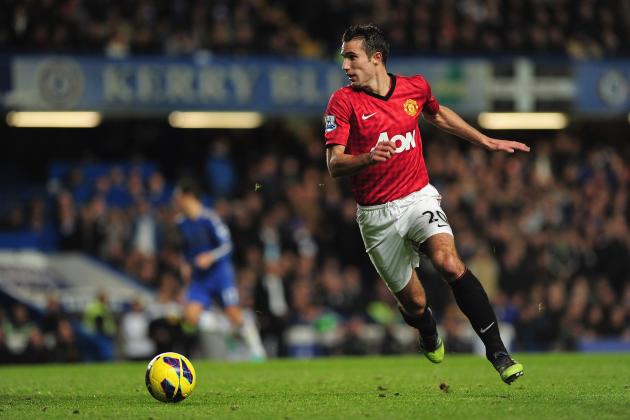 Shaun Botterill/Getty Images

Emotions will be running high this weekend as Robin van Persie takes on his former teammates.
No player had a more important role last season than van Persie had for Arsenal, but after a drawn-out transfer saga, he eventually was sold to Manchester United. While it seemed imminent early in the summer RVP would leave, Gooners likely would have preferred that he ended up at just about any other club.
His presence in the United lineup will certainly add a significant amount of tension to the match. But the Dutch striker will be more fired up than anyone on the pitch, and considering the recent form he has been in, a motivated van Persie will be trouble for Arsenal.
He has seven goals and three assists in league matches this season and will continue his fantastic goal-scoring record against his former club.