7 Reasons Footballers Should Stay off Twitter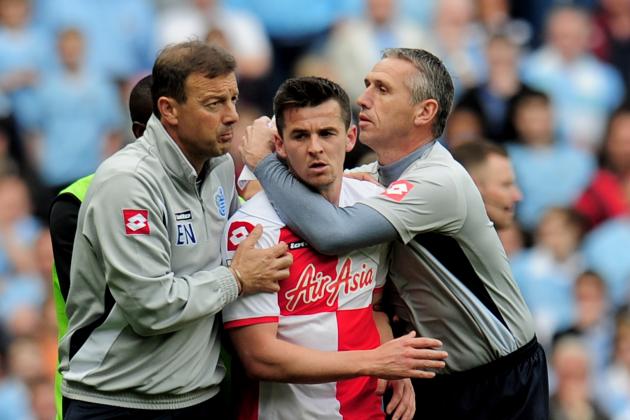 Shaun Botterill/Getty Images

With over 500 million worldwide users as of April 2012, it's safe to say that Twitter is a phenomenon that isn't ready to simmer away any time soon.
Amongst its subscribers lies a particularly heady amount of professional athletes and footballers, many of whom have found the website to be more of a detriment than a benefit.
So, does the ability to share the goings-on of one's personal life really outweigh the disadvantages that come hand-in-hand with getting caught slipping up?
Regardless of how much we love the insight given into the lives of these god-like creatures, the answer to that question would be no, and here's exactly why.
Begin Slideshow

»
Julian Finney/Getty Images

When it comes to social media, there's a big debate as to which celebrities actually operate their own accounts and which ones are simply assistants pushed into a higher calling.
Even for those footballers that do maintain their own Twitter feeds, how do we know that the people coming across are really who they say they are?
By that, the reference isn't implying anything about physical imposters, but more in terms of the question regarding whether or not players behave on Twitter as they do when nobody's watching.
Of course, there are those on the social networking site that put very little effort into hiding their true emotions, even over 140 characters.
Thinking of Joey Barton? Don't fret, you're not the only one.
However, what about those players that come across as the genuinely nice guys that one would wish them to be, only to have a momentary lapse in judgement and reveal their "true selves" to the world.
While it's lovely to be able to tell their adoring fans exactly what type of coffee they're drinking or how delicious their dinner was, Twitter puts an unnecessary light on a person's private life, something plenty of players strive to keep sacred.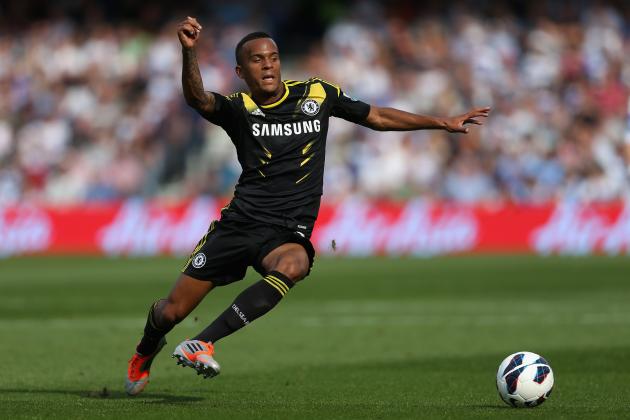 Julian Finney/Getty Images
Ryan Bertrand: Recently deleted his Twitter
It certainly works in favour of Twitter's marketing approach and their general ploy of sucking users in, but the character limitation per tweet works assuredly against any professional footballer.
When trying to pose a question or back up an argument, one often finds themselves going back over what they say time and again in order to get it just right, adding minute details with each re-phrasal.
Tweets are no different and the crux of an argument can often be laid to waste in the efforts to fit the subject matter into just several lines of text.
With so much to say and such little space to say it, trouble often comes, not through bad intentions, but merely as a cause of putting the point across in the wrong way.
Not to assume a stereotype, but a lot of footballers and professional sportspeople have developed a reputation for not being the most eloquent of speakers in front of an audience, despite their well-watched job.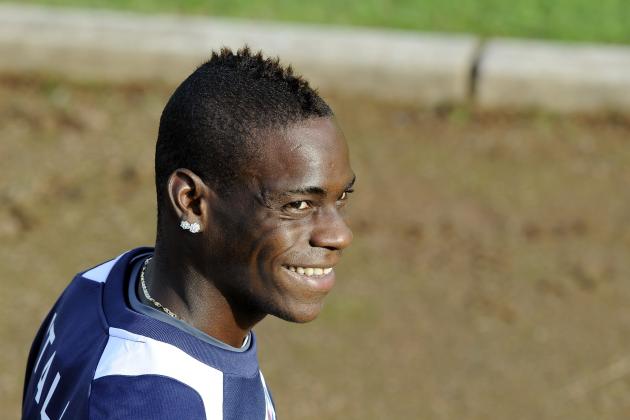 Claudio Villa/Getty Images
Balotelli: A loud mouth
When George Orwell wrote 1984, he dreamt of a dystopian society in the not-so-far future where an all-seeing overlord, Big Brother, monitors every thought and action.
It may not have come to fruition in the exact manner that Orwell envisioned, but don't be under the impression that Big Brother, or at least his younger cousin, isn't with us in the here and now.
In short, it would be hard for any Twitter user to go about their business without being watched by unseen eyes, never mind a footballer with up to the millions of Twitter followers.
While it may be nice to feel so adored by all of one's fans, it's vital to bare in mind that a vast percentage of those "supporters" would gladly publicise—or, in this instance, tweet about—your slightest failing, should it ever occur.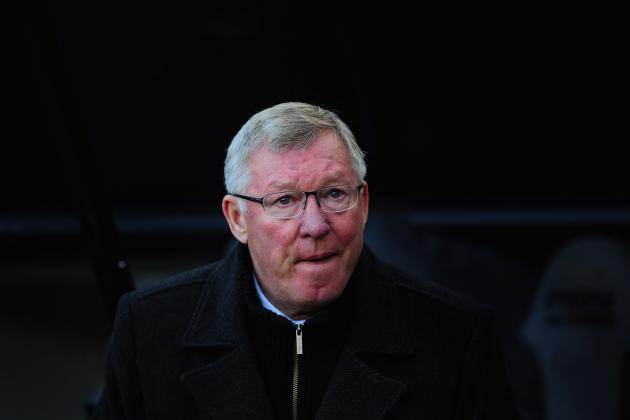 Stu Forster/Getty Images

Although the individual in question would undoubtedly face the full ramifications of their Twitter activity themselves, it's often easy to forget that another entity affected greatly by any bad actions is the club for whom a player works.
Football fans are an amicable bunch and once a player moves to a certain side or rises through their youth ranks, the two are intertwined as one for as long as the athlete remains.
If a tweet were to give the impression of anything in the regions of racist, sexist or any other example of a bigoted mind, people start to question where that mentality came from.
Before you know it, the press are asking teammates, the manager and boardroom staff just where this has come from, and it creates a heap of problems that any club could just do without.
If a club stands up next to their accused member, it puts the club in a bad light. If the squad and manager ostracise their fellow teammate as a bigot and not one of their own, it puts the club in a bad light.
As you can see, a tweet can go a long way and the tweeter in question isn't always the one that bares the brunt of the burden.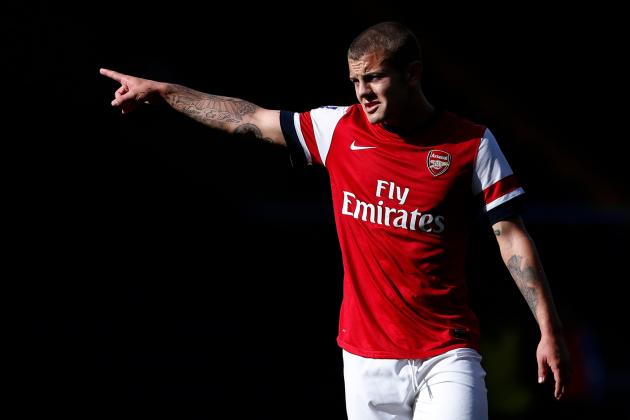 Paul Thomas/Getty Images

When a football player, or anyone for that matter, first joins Twitter, the first exchanges can usually be quite boring and the natural approach is to plod along—posting pictures of what you had for breakfast or how your dog's growl sounds like Martin Jol.
However, after such a period of slow activity settles, a tweeter will realise that to get truly recognized amongst the hundreds of millions, a statement or two has to be made.
After all, nobody wants to be known as the boring guy. At the end of the day, football players are performers.
When a player is mad at being left out of a squad and needs to vent his anger, Twitter is there.
When a player feels strongly about a particularly political manner that may be quite controversial, Twitter is there.
Available on any smart phone that one can guarantee all professional footballers have, a career can be wrecked—all with the click of a button.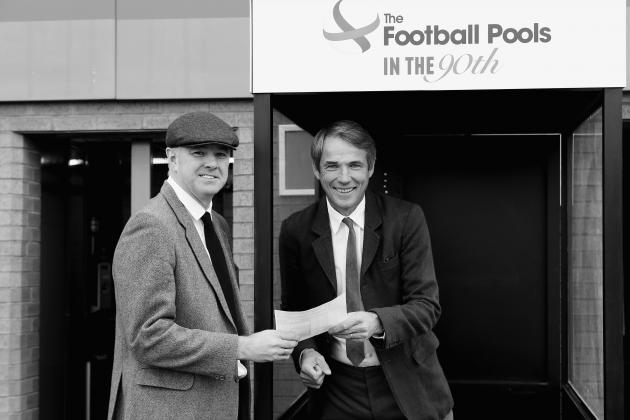 Clive Brunskill/Getty Images
Pallister (Left)
One particular aspect of Twitter's controversy amongst footballers is that because it's so accessible these days, it's too darn difficult to get away from it.
The issue has even gone so far that Aston Villa boss, Paul Lambert, chose to impose a ban upon all his players meaning that no mobile phones or laptops are allowed at the club's Bodymoor Heath training ground.
It's uncertain as to whether or not Twitter was a direct influence on the Scotsman's decision, but you can bet that it played a part in the suspension.
Former Manchester United star and England international, Gary Pallister, is reported by the Independent as saying there should be a complete ban on footballers using Twitter—and you can begin to understand why.
With the glitz and glamour that a footballer's lifestyle has to offer, there are already enough distractions going on without Twitter interfering as well.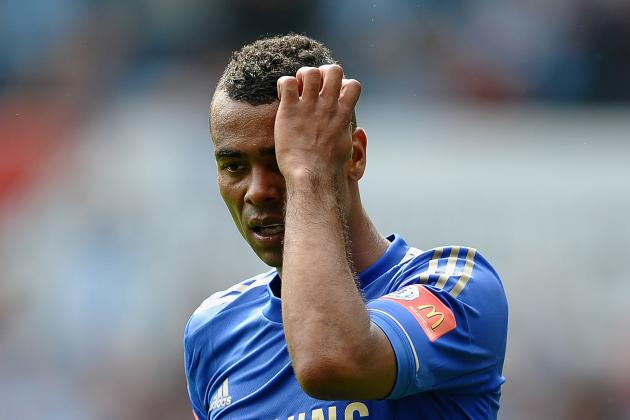 Laurence Griffiths/Getty Images

In the Internet realm, nothing is temporary.
A page can be taken down. A tweet can be deleted, but we live in an age where a note is taken of everything, no matter how miniscule it may seem.
One can always hear urban myths of how the government make notes of phone calls, texts and every other digital medium in existence, but Twitter is a much more public forum.
In the world of Twitter, a second is like a minute and regardless of whether or not it's scrapped from the official profile, the tweet will forever be in somebody's records.
The most recent example of this would be the expletive-laden rant displayed by Ashley Cole in the wake of the FA's decision over the evidence he gave in John Terry's racism trial.
The Chelsea defender swiftly deleted his tweet but photos and excerpts were quickly making the rounds, showing that the original may disappear, but any tweet's legacy can live forever.