The Top 10 Strikers in the English Premier League Thus Far This Season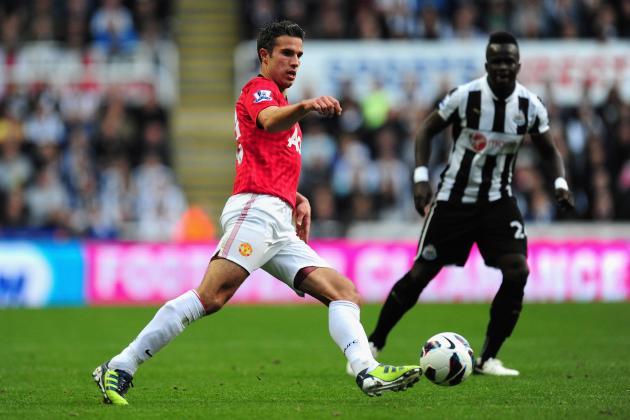 Stu Forster/Getty Images

The English Premier League may very well be the most watched football league in the world. As such, it may also be the most scrutinized league in the world.
When you're under such an incredible amount of scrutiny, it's easy to expect a certain amount of disappointment. Not that you play bad, but it's near impossible to hold up to the fans' great expectations.
The striker position may be the toughest to handle in terms of expectations.
Don't get me wrong, defenders and goalkeepers are the most scrutinized and most blamed for the failures of a team. It's the strikers, though, that are expected to be the driving force of the offense.
That's a tough burden to have. Especially if you're on a team that doesn't have the man power to stand up against the other powers in the Premier League.
Still, there are players who rise to the occasion. Some are expected and some are unexpected.
These are the 10 players who, so far this season, have proved their worth as their team's striker.
Begin Slideshow

»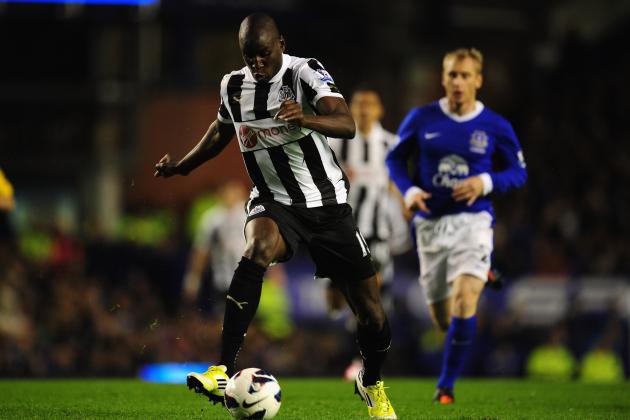 Stu Forster/Getty Images

Last year, Newcastle surprised many Premier League followers with their fifth-place finish.
A lot of that team's success relied heavily on the attacking prowess of Papiss Cisse and Demba Ba. The duo combined for 26 goals in Newcastle's 38 total league appearances.
For those keeping score at home, that would amount to just under 70 percent of the team's league scoring.
It's no wonder that this season has not produced the same results for Newcastle. They aren't getting that type of scoring from their duo.
However, that's not because Demba Ba is not doing his part.
The Senegalese striker is currently the leading goal scorer, on his team and overall in the league, with seven goals in league competitions. He alone is keeping his team afloat in the standings.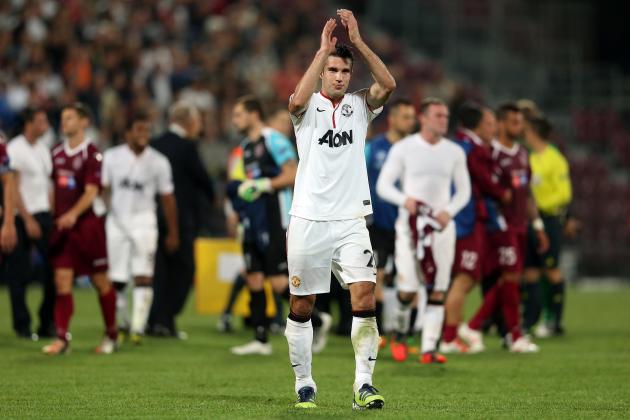 Julian Finney/Getty Images

It is no surprise to anyone that Robin van Persie is on this list. He has consistently been one of the Premier League's best strikers and he even won the Golden Boot last season with Arsenal.
With his high-profile transfer to Manchester United this past summer, RVP thrust himself into the league's main spotlight.
He was the man at Arsenal, sure, but this is Manchester United.
There's just a stigma, a legacy, an aura that's been created and associated with the Red Devils; the nickname, contrary to what you may hear from Arsenal fans, is not named after Van Persie.
Still, there was doubt about whether or not RVP could co-exist with United's other "main man," Wayne Rooney. It has been working so far this season and they did their best to further prove their partnership in the Champions League.
Van Persie, regardless, has continued to prove his worth in the Premier League with his five goals. No greater display of this than his hat trick that powered United to a 3-2 win over Southampton.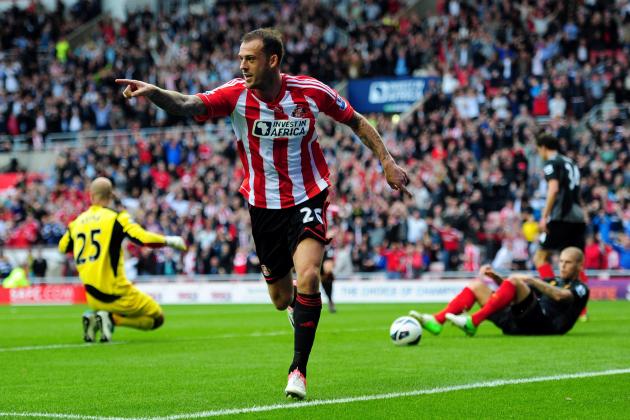 Stu Forster/Getty Images

This spot could really be a tie between Fletcher and Luis Suarez but I chose to give the edge to the Sunderland player.
Fletcher completed his transfer in late August from Wolverhampton and has inserted himself as a key component of Sunderland's squad with immediate effect.
Fletcher made his league debut against Swansea and immediately introduced himself with a scoring double that, ultimately, insured a tie for his club.
He's added to that tally by contributing a goal in three of the four games he has played for Sunderland since.
The league has started to take notice of Fletcher's play as well. He was rewarded for this by being named player of the month.
Fletcher's still fresh to England's top league but, so far, he's made enough of a name for himself to be included on this list.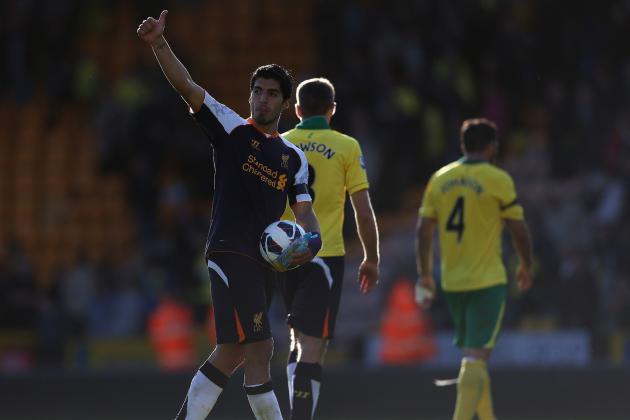 Julian Finney/Getty Images

The talented Uruguayan is doing his best so far this season to atone for what was, for all intents and purposes, a disappointing 2011-2012 Premier League campaign.
Marred with controversy and lackluster play, Suarez was looking to put it behind him and start fresh this season.
We knew his talent was better than his play and so did Suarez. So far, he's proved just that.
Suarez has featured in all seven of Liverpool's Premier League contests this season and has contributed five goals for the Reds.
It was his performance against Norwich, though, that stands out among the rest. His hat trick was really all the Reds needed as they went on to easily win that contest 5-2.
We have started to see more of the Luis Suarez Liverpool believed they signed from Ajax a couple years ago.
He needs to show the consistency over a full season, but his play through seven games has been a bright spot for Liverpool.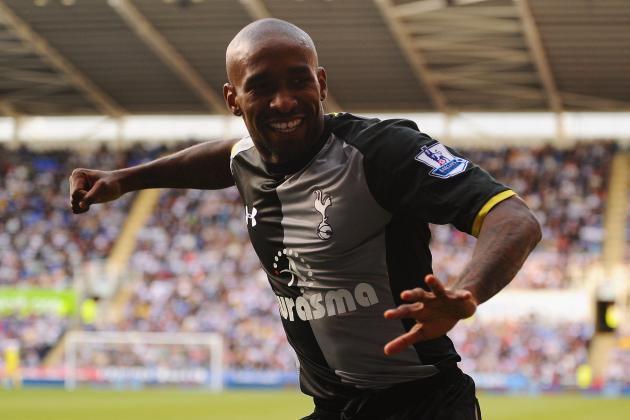 Mike Hewitt/Getty Images

Emmanuel Adebayor, Tottenham's leading scorer last season, or Jermain Defoe? With Tottenham bringing back Emmanuel Adebayor and signing Clint Dempsey to play on the wing, there were questions over who would be the main target up front for Spurs.
Adebayor made the decision much easier when it was doubtful whether or not he would be fit for the start of the season.
Defoe was chosen to be the striker at the top of the attacking trio, and it clicked. He's connected for four goals so far this season, including a double against Reading.
With Adebayor on the mend and ready to return, is there a possibility he may get a chance at being the lone striker for Spurs?
I can't speak for Andre Villas-Boas, but there's no question for me. Defoe has done enough, early on, to earn his starting spot.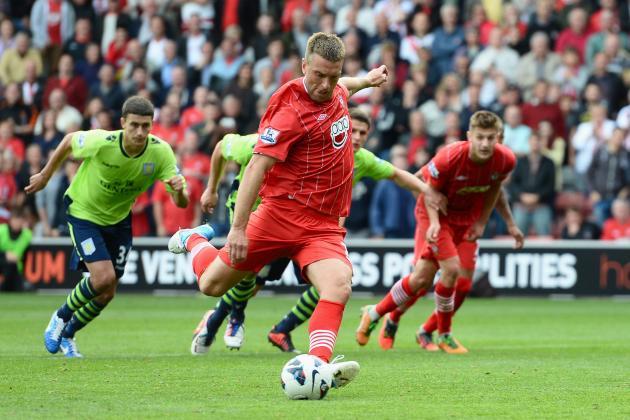 Mike Hewitt/Getty Images

First "surprise" on this list.
I may not be a hardcore fan of the EPL, but I consider myself knowledgeable enough in the league, and the sport as a whole, to know about players. Rickie Lambert, though, is a name I had never heard before.
That may have to do with the fact that he's mostly toiled in the lower leagues until Southampton's promotion this year.
Still, whether you know the name or not, it should be somewhat of a surprise to see him here.
Lambert has contributed four goals to Southampton's cause so far this season, and he was instrumental in the team's 4-1 win over Aston Villa. It was his two goals that propelled the team to its lone victory this season.
Is one measly victory over a mid-table team enough to place a journeyman striker over some of the top talent in the world?
Maybe not, but I feel that Lambert has done enough to warrant a place on this list. His place one the list is subjective, but his inclusion is not.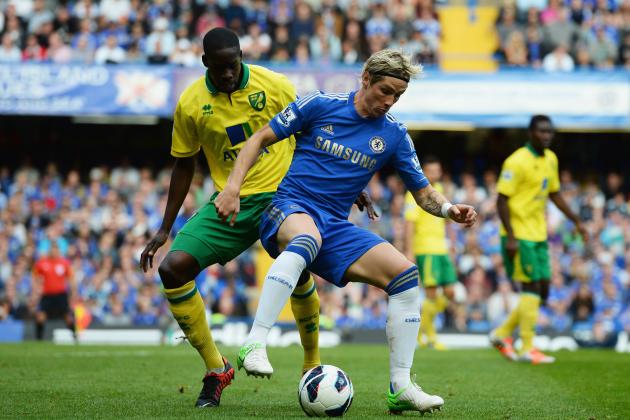 Mike Hewitt/Getty Images

Is Fernando Torres back? The Chelsea striker may finally be finding his goal scoring touch.
Ever since making the switch from Liverpool to Chelsea, El Nino has been a massive disappointment for the Blues.
The Spanish striker has been a shell of the world-class striker Chelsea thought they had signed from their rivals.
He has looked out of sorts at the front. He was lacking confidence and missing that lethal scoring touch that made him so dangerous.
Fans were growing tired of waiting for the "real" Torres to show up.
This season, though, Torres has shined a bit of hope that he is returning to form. He has contributed four goals in the seven appearances he's made for unbeaten Chelsea.
From what I've seen, it's been a much different Torres. He still makes some mistakes, but the confidence looks like it's coming back.
That confidence is key to Torres maintaining his good start to the season.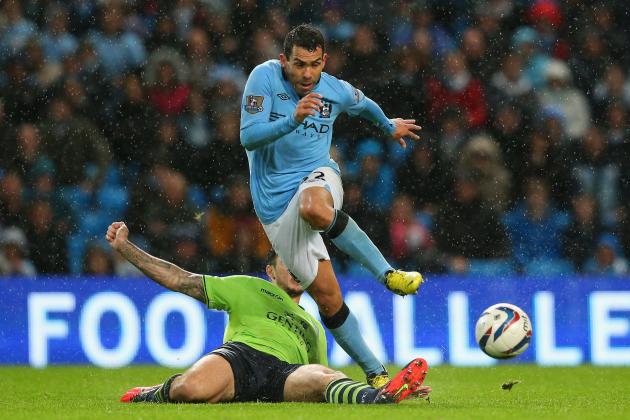 Alex Livesey/Getty Images

What a year it has been for Carlos Tevez and Manchester City.
The Argentinian has been at the center of controversy and, coupled with his disinterested lackluster performances, it has severely hurt his worth in the eyes of many fans.
His antics caused a falling out with his coach that, honestly, many thought could not be repaired.
It's crazy what a couple months of separation can do for both the player and the club. Tevez has returned this season with renewed attitude and a willingness to play.
It's no surprise, then, that he is once again among the top strikers in the Premier League. And he's done it by not only scoring goals, but creating goals as well.
His scoring has tapered over the last few games, but you must also take into account the many attacking options City has. You won't always be the center of attack and you won't always get the playing time with that team.
Still, Tevez has come a long way since "walking out" on his team last season.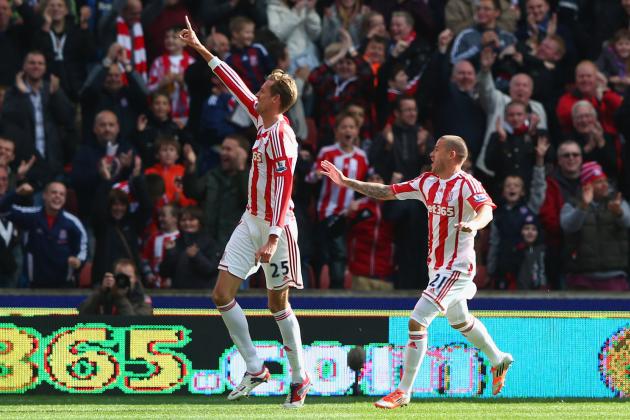 Michael Steele/Getty Images

Peter Crouch has seen high-profile headlines since he joined Liverpool back in 2005. Unfortunately, a lot of those have been more negative than positive.
His move to Liverpool never really panned out as he went on to score only 22 goals over his three seasons at Anfield.
He was determined to prove that the hype was worth more than his robotic goal celebration.
He would later return to Portsmouth and Tottenham to regain his form and he found moderate success with both clubs. He moved on in a transfer to Stoke City last season.
With Stoke, he contributed 14 total goals on the year. It's an average total, but more is expected of Crouch.
He's contributed four goals and an assist this season. He'll need to continue to contribute, but, so far, it looks like it will be an improvement for the lanky target man.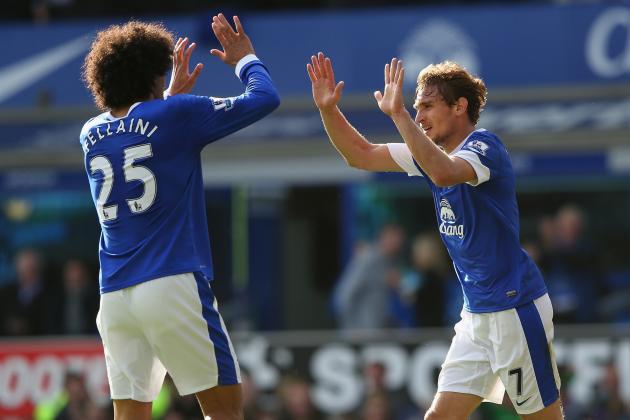 Alex Livesey/Getty Images

Nikica Jelavic completed his move to Everton at the end of the January transfer window this year.
The move has turned out to be a major steal for Everton. Jelavic scored a potent 11 goals in 16 total appearances for Everton following his transfer.
Jelavic's play has picked up right where he left off this season. His four goals in seven competitions leads the team.
He's formed a great link-up partnership with Marouane Fellaini, who's contributed three goals himself, that has led to Everton's current fourth-place sitting.
It's still early on and Everton has yet to face any of the strong competition from the league, but the great play from those two up front has been a key to the success so far.
If last season was any indication, Jelavic will continue to be integral to Everton's success and one of the top strikers in this league.